Moving is a major undertaking that necessitates significant emotional, financial, and physical commitment. Not only must you plan everything from beginning to end, but you must consider your budget as well. Moving can be especially costly if you plan to move to Miami. However, depending on whether you do everything yourself or hire moving companies in Florida, the costs may vary. Continue reading this article to learn how to calculate the cost of relocation to Miami in no time! 
What are the biggest benefits of moving to Miami?
Before you stop to consider the cost of moving to Miami, let's list some of the benefits of moving there! Life in Miami offers you a variety of entertainment possibilities that other cities can only dream of. For example, here you can watch some of the world's biggest musical performers in concert, or enjoy a nightlife culture unlike any other.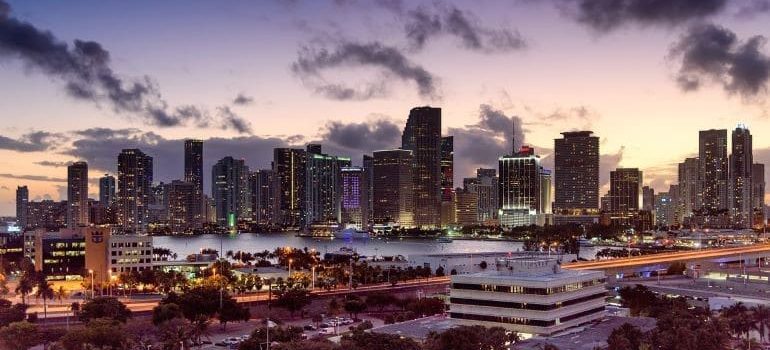 Beach lovers will enjoy this city a lot because there's no doubt that the Miami shoreline is stunning. Namely, the city is home to some of the world's top beaches, most of which are free to the public. Moreover, if you're moving to lovely Miami from a different state, life here will have some financial advantages. Of course, we're talking about the fact that there's no personal income tax in Florida! 
Before you calculate the cost of relocation to Miami, think about what kind of moving services you will require.
One of the things to consider before looking for Miami movers is the type of relocation you'll be undertaking. Are you moving to Miami from another city in Florida, or perhaps across the whole country? This will have a say in the choice of a moving company and, ultimately, the cost of using their services. You can start by studying the difference between an interstate and an intrastate move to help you narrow down your search.
After that, consider whether you'll need assistance with everything or if you'll be able to move something on your own. If you're moving from afar, besides regular moving services you should consider using packaging services and storage options. It will be much easier to plan your move to Miami if all you have to account for are your personal belongings. If you find a versatile and experienced moving company, they will take care of everything else! 
Determine how much you can afford to spend on moving services
You might be wondering how to figure out just how much it costs to move. After you decide what kind of relocation services you need, consider how much you can afford to spend on them. Before you seal the deal, it would be wise to look at moving companies Miami prices. To be on the safe side, request a free estimate from several moving companies at once. With a free moving estimate, you can get an idea of how much your relocation will cost.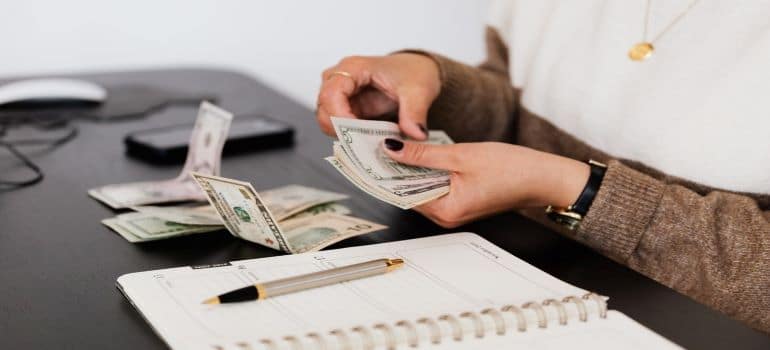 Reliable movers will not only estimate but also write down the cost of your transfer. This means you can compute rapidly and, if you have any questions, ask the company's workers for clarification. However, don't make the mistake of choosing the cheapest moving company just because of the price! Instead, focus on the company's reputation, years of experience, and reviews from your friends and reliable online sources. Furthermore, employing a suspiciously low-priced moving company will cost you a lot more if they turn out to be a scam!
Make sure to avoid any hidden fees
It's not unusual for residential movers Miami to charge you extra for some additional services and add-ons. For example, if a moving truck is not able to park close to your house, you might need to pay a long-carry fee. Alternatively, you might need to use shuttle services to get your belongings closer to the moving truck.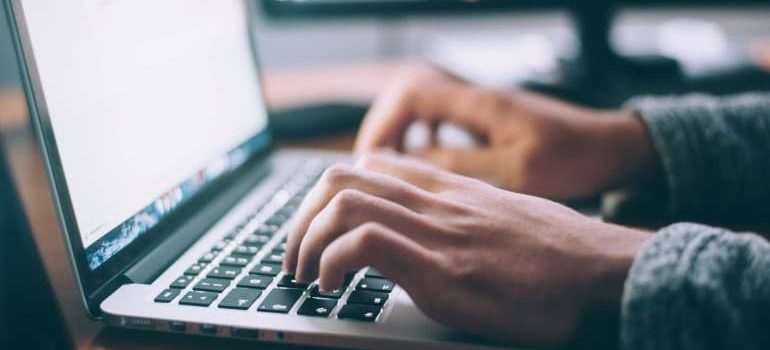 Moving companies usually charge an extra fee for carrying items down a long flight of stairs. However, a reliable moving company will be transparent about additional fees in the moving contract. That's why it's very important to have your hands on the moving contract at least a few days before the moving day. Read the fine print carefully, and clear up any doubts with the moving company right away! Otherwise, when moving day comes, you might find that your costs are much higher than you expected them to be. 
Adopting a minimalist lifestyle will save you money and help you calculate the cost of relocation to Miami
Minimalism is a philosophy as well as a way of life. There are various definitions, but we can all agree that it refers to the mindset of being able to live contentedly with less. Adopting a minimalist lifestyle already has many advantages, but one of them is definitely the lower cost of relocation!
The quantity of objects you're transporting is one aspect that determines how much you'll pay for Miami moving services. So, if you plan to move to Miami, you can save a lot of money if you don't have many goods to pack. That's why it's a good idea to get rid of clutter and useless objects before you decide to move! Moreover, you can be frugal and get free cardboard boxes from your local grocery store.
Moving locally will be cheaper
If you are moving within a 50-mile radius, you're moving locally, so the whole relocation process should be cheaper. The cost of hiring local movers Miami will be influenced by the amount of time it takes to complete the relocation. It all depends on the moving company, but on average, the hourly rate for a local move is around $60.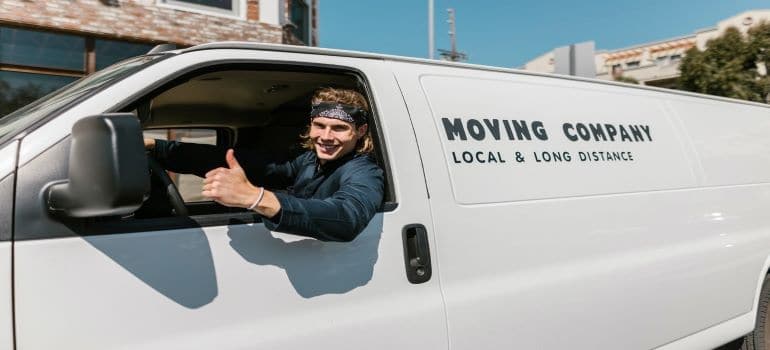 This number can vary due to many factors, like how many rooms and items you intend to relocate. Moving to Miami from a two-bedroom apartment with many items will cost you more than moving out of a studio. However, some movers may provide a discount if you have more rooms to move and book full service.
Distance plays a big role in determining the cost of your relocation to Miami
The greater the distance between Miami and your current city, the more expensive the relocation will be. When traveling a great distance, travel costs, like fuel charges, mount up rapidly. Labor costs for the time it will take the movers to get from your old house to Miami will also be included in the final price. Therefore, expect to pay more if you intend to use the services of long distance movers Miami. 
Moreover, prepare yourself to spend more if the mover needs to make additional stops. For example, they might stop at your storage facility to pick up goods before transporting everything to your new house. Again, the cost will be determined by the number of stops, as well as the distance and work involved. 
The weight of your belongings is also one of the factors that will determine the cost of a long-distance move
Unlike local movers, interstate moving companies Miami will charge you by the total weight of your belongings. The more room your belongings take up in the moving truck, the greater the long-distance moving cost will be. A higher load necessitates the use of additional packing materials, which can raise the total expense of your relocation.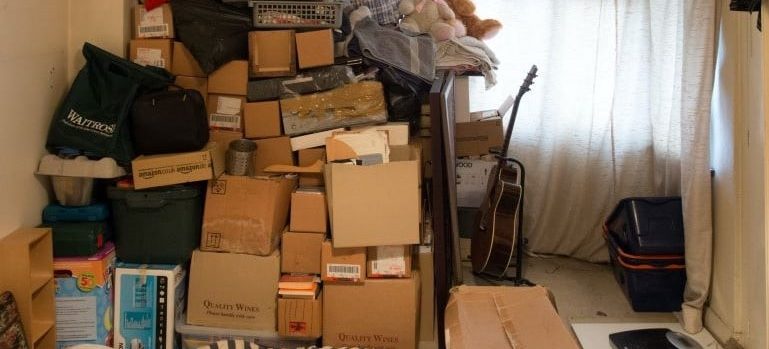 Overly large and bulky items usually take a long time to load and unload from the moving truck. So, it's no surprise that moving companies will charge you extra to relocate your pool table or hot tub. Sometimes you will also need to hire movers to help you with disassembling and reassembling heavy furniture. However, this comprehensive packing service is certainly worth that extra money! 
Calculate the cost of relocation to Miami having in mind the complexity of moving job 
When calculating moving prices, another significant issue to consider is the intricacy of the move. Moving expenses will rise if handling your items necessitates special care, or if there is anything that makes the move riskier and more complex. Moreover, the price will also rise if you need additional assistance, for example, if you use packing services Miami.  
Don't hesitate to spend money on a skilled moving company, especially if you need to transport valuable and delicate items. It will cost you more, but the safety of your belongings will be worth it in the end. After all, hiring a moving company to relocate you to Miami will be a one-time expense. On the other hand, no amount of money can replace your invaluable heirlooms if they get damaged during a move. 
If you need to renovate your new apartment in Miami, perhaps you'll need to account for storage solutions
What should you do if you find a perfect place in Miami, and realize some rooms will need renovation? Luckily, you can make use of some of the best storage Miami when you book a moving company! Having a storage room to put your furniture in will allow you to renovate more rooms at once. Not only will you finish faster, but your furniture will also be safe from dust and grime!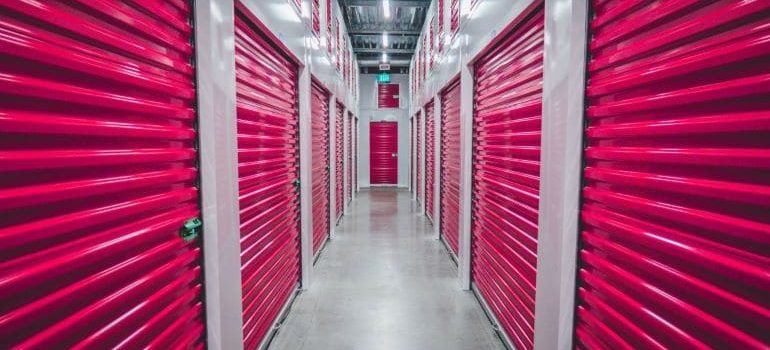 Another benefit of renting temporary storage when you're moving to Miami is that your belongings will be safe from the elements. As you can imagine, good climate-controlled storage units come at a price, too. However, they are really necessary if you want to preserve your items and still get them out of the way. Therefore, don't regret including storage services in your relocation costs if you truly need them! 
Include the moving date in the calculation
The majority of people choose to relocate over the summer when the weather is pleasant and children are not in school. However, you should be aware that moving companies have their hands full during this time of year. Demands and expenditures for moving companies are higher from May to September. The same goes if you want to move during the weekends and holidays. So, if you're moving during peak season, account for this when you calculate the cost of relocation to Miami. 
How to save some money on relocation? 
We all know that moving can be pretty expensive, but luckily, there are some strategies to reduce the moving costs. First and foremost, you will pay less for professional moving services if you do more things on your own. While it's not wise to transfer heavy furniture yourself, you can always ask friends to help you out with packing light items! Also, you will pay less for relocation if you transfer fewer items to your new apartment in Miami. 
Having that in mind, try to prepare yourself as much as possible and sell or donate anything you won't use. However, if you decide to sell or give away certain items, make sure to keep your receipts. In the case of donations, there's a good possibility you'll be able to deduct your relocation expenses from your taxes later!
Moving is more often than not an expensive and time-consuming process. The last thing you want to discover while moving is that you don't have enough money to cover it. That's even more true if you plan to move to an expensive city like Miami. Therefore, it's very important to make a comprehensive moving strategy that includes as many elements as possible. The first step is to calculate the cost of relocation to Miami! Hopefully, this article will help you list the usual moving expenses, which are necessary to develop a firm moving budget.