Are you preparing to move from Hallandale Beach to Fort Lauderdale, but aren't completely sold yet? Fort Lauderdale used to be a little city next to Miami. But, nowadays it attracts a lot of newcomers and has become one of the best places to live in Florida. Even though Hallandale Beach offers so much, Fort Lauderdale could be the right place for you to make a change in your life. That's why City Movers have prepared the list of reasons to move to Fort Lauderdale. We want what's best for you, so we'd like to point out some of the pros of Fort Lauderdale.
1. A heaven for foodies
One of the greatest perks of living in Fort Lauderdale is the incredible and diverse cuisine. When you move from Hallandale Beach to Fort Lauderdale, the first thing you'll be amazed by are the dining options. From budget-friendly, chill restaurants to five-star establishments. You will also most likely come across a number of cute, quaint, pet-friendly cafes. If this isn't your style, you'll be happy to know that there is a thriving scene of beer gardens and craft pubs! Most of these places have a welcoming vibe. And not only that but there is a number of activities you can enjoy there. This includes darts, foosball, and many more!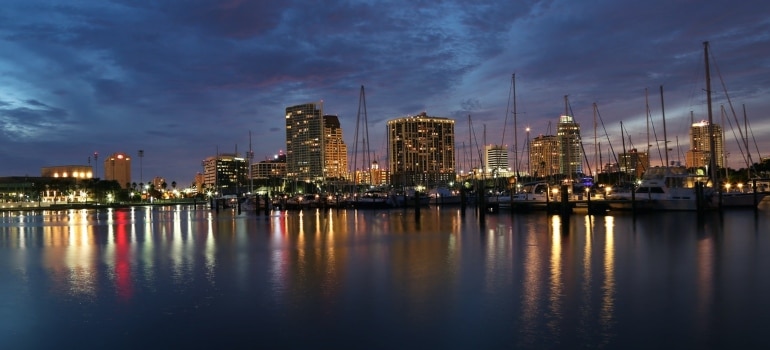 If we've piqued your interest, maybe it's time to look at some residential movers Fort Lauderdale. You'll need the help to move, but more importantly, you'll need the time you saved to go and explore! You can find a number of fusion restaurants, vegetarian restaurants, and even vegan restaurants! And for those who enjoy a really fun time, we would recommend a visit to the B Hotel. Here you can watch mermaids do their live performances that will leave you in awe. Also, there is a burlesque show later in the night for the adult audience. Basically, wherever you go in Fort Lauderdale you won't stay hungry or bored!
2. Art-lovers will feel right at home in Fort Lauderdale
We all know just how widely Miami's art scene is known. So, you can expect greatness from Miami's neighbor! The Flagler Arts & Technology Village art district, often abbreviated to FATVillage art district, is the most popular art walk in the city. This art walk features obviously local art, but also music, crafts, food, and more! It used to be a warehouse district and now it has various murals all over the district, making it very fashionable.
Additionally, there is the new Mass District. Mass District serves as an entertainment hub with live music, art, and local breweries. If you visit FATVillage, you are just a 15-minute walk away from Mass District, and trust us it's worth seeing. The city also hosts an Art & Design week where mansions along the sea become art galleries. You can buy art here, or just go browse and enjoy the beauty of it all.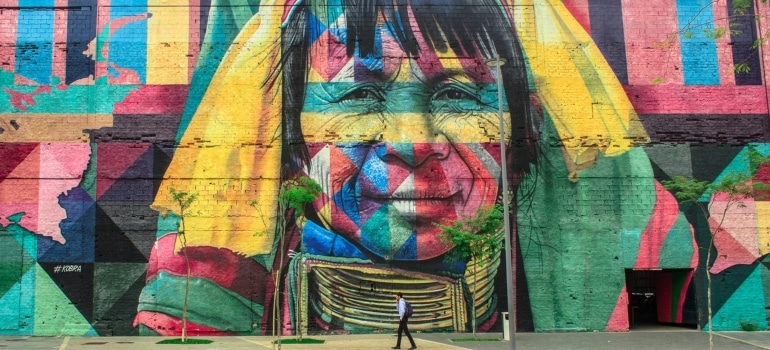 With the help of some of the best moving companies Fort Lauderdale you can make your move a reality. There is no reason to postpone the move or reside in Hallandale Beach if you don't want to. If you call today, you can start making the perfect relocation plan.
3. Dynamic nightlife
Even though Miami's nightlife scene is iconic, Fort Lauderdale has so much to offer. The main street where all the happenings are is called Las Olas Boulevard. Once upon a time, this area was for those looking for a party and some cheap booze. Although it is basically still used for partying and drinking, it has retained a more sophisticated atmosphere.
Fort Lauderdale used to have a reputation as a town where many would go specifically to party and thrash the town and then return to their pristine homes. Luckily, city residents and those in charge put in the effort to stop this from happening. So, when you decide to go out you won't run into a million drunk outsiders, don't worry!
4. Cost of living
Fort Lauderdale is located in South Florida, and South Florida cities tend to be pricier. But, Fort Lauderdale doesn't fall in this category. When compared to Miami or Palm Beach, for example, the cost of living is much lower. Of course, there are certain areas and neighborhoods in Fort Lauderdale that are expensive, but generally, you can live comfortably on a budget. If you move a bit farther than the center of the city, you will find many affordable housing options. And when it comes to utilities, food, even restaurants and clothes, the prices are much lower than in other cities. Your Hallandale Beach movers can confirm that the cost of living is so much higher in Hallandale Beach.
What are some of the best neighborhoods with a good price of housing?
Victoria Park
Tarpon River
Colee Hammock
And even more. Additionally, in Fort Lauderdale, you have no state income tax! Simply put, this means that more money goes into your pocket than into taxes. And if this wasn't enough to convince you, let us remind you that Fort Lauderdale has some of the most beautiful beaches in the world.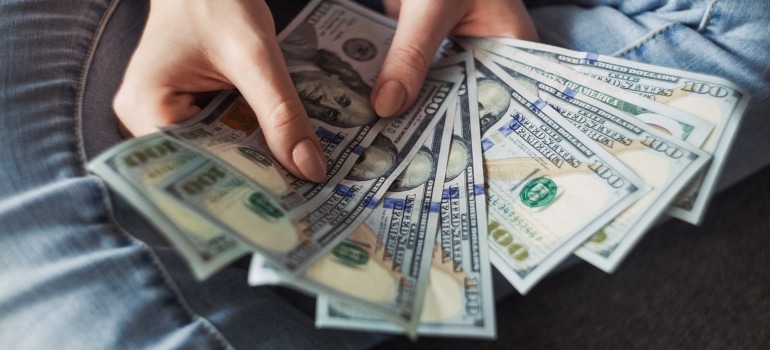 5. A lot of amenities
When you organize your move from Hallandale Beach to Fort Lauderdale with the help of moving services Hallandale Beach FL keep in mind that you're doing the right thing. You might think to yourself whether you're doing what's right, but we're here to reassure you! Fort Lauderdale offers some of the most modern amenities. If you enjoy golfing, you'll easily find the right golfing community for yourself. For shopaholics, there are various shopping centers, as well as independent stores and boutiques. If you enjoy spending time in or around the water, there is no better location for you than this city. The ocean is right there, you have many canals throughout the city and the Intracoastal.