The day has come when you are finally moving from Miami. And even with all the stress, the worst thing is that you can't bring everything you want. Be it an old family couch too big for your new place, or a set of chairs that don't fit in your dining room style, some things just need to be left behind. However, this doesn't mean that you have to throw everything away. Especially those items in good condition that movers simply can't transport. But the good news is that there are numerous ways to deal with clutter when leaving Miami for good. To be sure what and how to move your belongings, check with City Movers for detailed information. Other than that take a look at some of the following tips when dealing with clutter.
Best ways to deal with clutter when leaving Miami for good
Consider donating clothes, food, hygiene supplies that are in good condition
Gift good furniture pieces and appliances you no longer need to your friends and family
Organize a yard sale
Throw away or recycle damaged, old, or no longer useful items
Items movers will not move
No matter how professional or good the moving company you hire is going to be, there are a couple of items they will refuse to move. And while some of them are obvious (like weapons, hazardous materials, etc.), you might be surprised what makes it to this list. Perishable items like food, drinks, and plants are a big no, along with any alcoholic or flammable items. No movers want to risk food and drinks spoiling during the move and possibly ruining other items. As for plants and alcohol, moving them depends on the state. So if you are thinking about moving to Texas from Florida, check the local regulations so you don't run into any inconveniences. Furthermore, you can double-check with the moving company if there are any other special restrictions.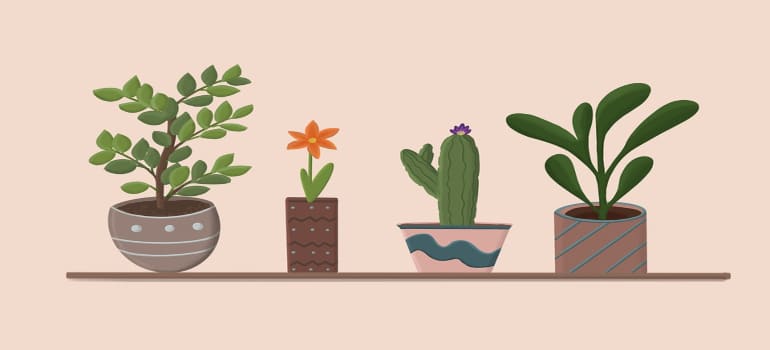 Regardless of the state where you are moving to, some non-movable items are universal. Movers will not move anything that holds any pressure. This includes even scuba tanks. If you are an outdoor enthusiast, know that movers may not be able to move all of your lawn or pool equipment. Pesticides, fertilizers, weed killers, and such are considered hazardous materials and will need to be disposed of instead. However, you can move your outdoor generators and gas grills if you empty them completely.
Donating and gifting – a good deed goes a long way
Now that you know some of the items will have to stay where they are, it's time to consider your choices. Clothes are the most popular donating option, but food and other supplies are good as well. It might be tempting to move the food by yourself so you'll have a full pantry at your new place. However, if you are moving from Florida to California, this would not be a good idea. There are food shelters that would make good use of that food instead. Plants can also be hard to leave behind. In case the new tenants will not take them, check with the local hospital or library if they would be willing to accept them as a donation.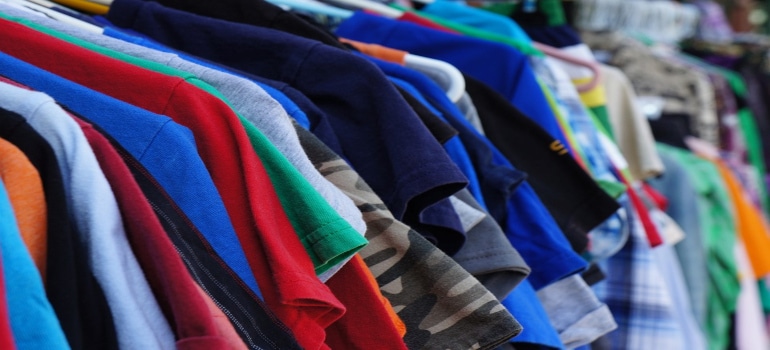 Friends and family are always a happy addition when planning your move. Not only can they help you with packing and choosing the perfect place, but they can also take some of the burdens of your moving back. If you have items you can not donate, or don't want to give due to their sentimental value, a family member or a friend might be willing to take them. In other words, you will not part ways with those items forever, and you can see them again every time you visit your friends and family.
Yard sale – one of the best ways to deal with clutter when leaving Miami for good
So you tried donating and gifting, but there are still some items that are too valuable to throw away but didn't find a new home. Or, you are moving from Miami to California, and any extra cash you come upon is a big plus. In both those cases, a yard sale is a perfect solution. You never know what you might end up selling in the end. Chances are, you'll sell items you didn't even consider worthy and grab some good money. Or even better, sell that piece of furniture no one wanted to take in, but was too useful to be simply thrown away. The possibilities of yard sales are endless, and this could even be your first option when dealing with clutter.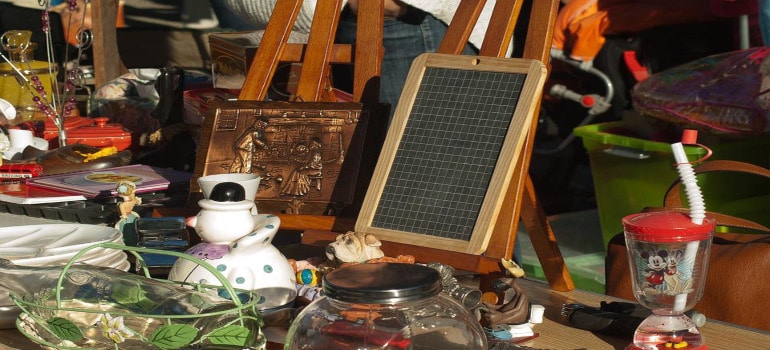 Recycling and throwing away as the last resort
In the end, there are some items that you simply can't donate, gift, or sell. It could be because they are too old and damaged to be of any use to anyone. Or they are too obscure for anyone to even consider their use. Nevertheless, it's best to consider if you can recycle them or not. And if not this, then it's time to move them next to the dumpster. Additionally, you might want to City Movers to do this for you. They are also very equipped with handling recycling so you don't have to do this on your own. The only thing you need to do is show them what items they should take and leave the rest of the job to them.
Moving to another state or continent may seem like forever. Because of this, many people tend to think about this move as a definitive one. Furthermore, they can treat the items they can't take with them as a liability. This kind of thinking leads to many items being thrown away. However, as you could see here, there are many ways to deal with the clutter when leaving Miami for good. Not all of them need to end in garbage. Some of them can be profitable in both physical and psychological riches.