Moving to a new state can be pretty overwhelming, especially if you lived in the same state for years. Also, not all states offer the same living conditions. For example, living in Miami is totally different from living in New Jersey. Miami is specific for many different reasons. Most Americans dream about visiting the Sunny State. But also, many of them who visit Florida, and particularly Miami, wish to stay here for good. At some point, you might need to hire a moving company and move from Miami. The whole process can be stressful for several different reasons. In addition, there will be things that you will miss about this state. Constant summer, great job opportunities, and easy-going lifestyle are among the most common things people like here. Read this text to learn what you will miss after leaving Miami to move to another state.
Great weather is among the things you will miss after leaving Miami to move to another state
When thinking about the beautiful weather in the US , Florida and Miami are the first thing that come to your mind. The summer that lasts throughout the whole year is one of the best things about Miami. Endless sandy beaches that go through the state are a favorite place to spend time for many. When hiring one of the interstate moving companies Miami you will start missing your favorite pastime on the sand right way. Miami climate leaves space for many outdoor activities, particularly on a each. You will instantly miss beach volleyball, surfing, or diving. Also, people like to spend weekends on a beach with their friends and families. Simply swimming, playing in the ocean, or lying on the beach and sunbathing is a great leisure time for most.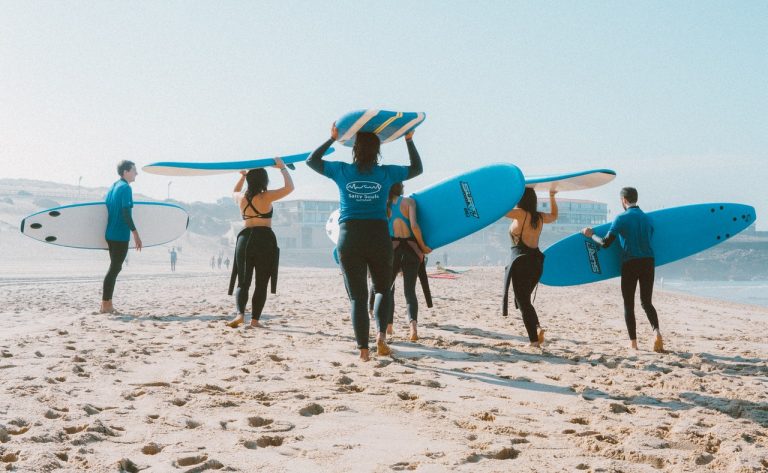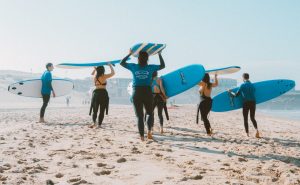 Miami: the basics
It is not only great weather and warm winters that make people like Miami. This is also the first great American city founded by a woman back in 1896. In the past ten years, this is one of the most populous areas in the entire state. In addition, this is a huge economic, cultural, and financial center of the US. It has a diverse population due to the closeness of Mexico, the city has a Hispanic population of 310,472. They make more than 70% of the entire Miami population. For this reason, people call it the  Capital of Latin America. When moving from Florida to Seattle, you will miss the chance to live with Cubans, Haitians, and many other nations. Their way of living including food, art, music and other cultural aspects contributed to this great diversity of the city.  Also, the city has a specific nightlife.
Costs of living
One of the greatest perks of living in Florida is that there are no income taxes for its residents. The only kind of tax they need to pay are federal taxes. This gives the chance to all the people living here to save thousands of dollars. In addition, you will not pay for taxes to Social Security or retirement benefits either. Moving from Miami to San Francisco means that you will no longer have these benefits. It costs a four-person family around $3,700 a month to live in Miami not including housing.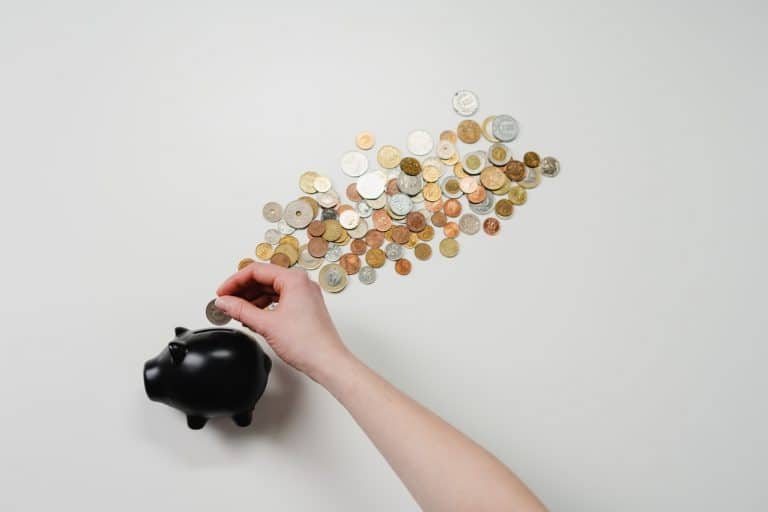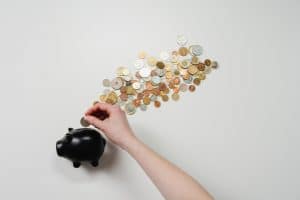 A single person would pay around $1200 for living here. Miami is not cheap. However, it has great job opportunities which you will miss after leaving Miami to move to another state. Living in San Francisco is certainly cheaper than living in Florida. The choice of job offers on the market is not as great as in Miami.
Fascinating job options in Miami
The Magic City, as people call it, has the unemployment rate around 4.2%. The most powerful industry in the area is tourism and entertainment. One of the busiest cruise passenger port in the world is The Port of Miami. Greater Miami is a home of many national and international companies. some of them are Caterpillar Americas Services and Cisco Systems. Due to its strong economy, the city has one of the largest concentrations of international banks in the entire US. People who are moving from Miami to Los Angeles will miss the chance to visit some of the most popular events of the year. Miami is a big fashion center. Some of the most famous modeling agencies are here. Annual Miami Fashion Week or the Mercedes-Benz Fashion Week Swim are just some of the events that Miami residents like to visit. The closeness of Hollywood puts a spell on all.
Let's dive into Miami beaches
The interesting fact about Florida is that 1000 people move here every day and choose this Sunshine state to be their new home. Many of the new comers are heading straight to South Beach to get rone tan.  Lummus Park Beach is classical beautiful beach that you can see in the movies.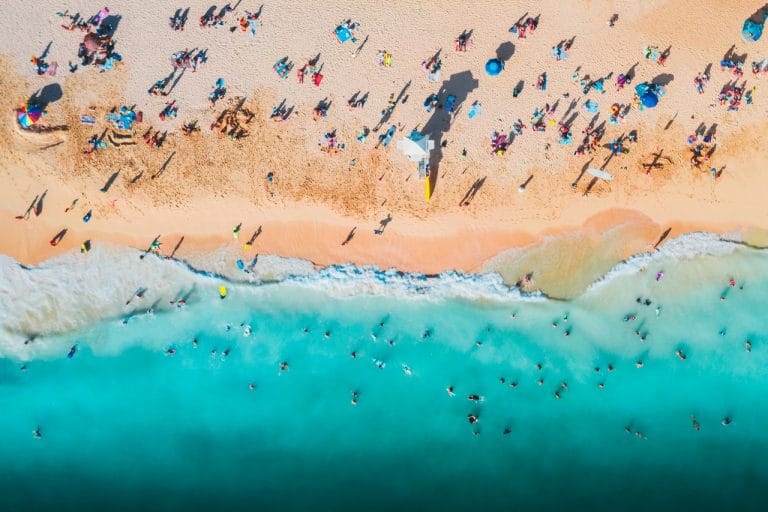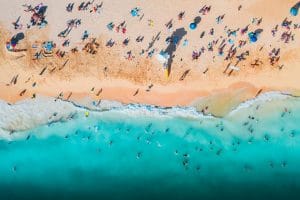 Warm waters, swaying palm trees and vibrant colors are among the most beautiful scenes that you an expect here. Among the people who us relocation services Florida are the lovers of South Pointe Park Pier. Its 17 acres make this a perfect spot for families who have picnics with kids. Haulover Beach is a place where pets like to run down on. There are more quiet beaches such as sleepy Surfside. It has a small-town beach off the city spotlight.
Move on to further health trends
What you will miss after leaving Miami to move to another state is the healthiest city in the entire US. The city boasts a rich nightlife. On the other hand, after drinks in the evening, local people had to jogging, gyms, and juice bars. Recent studies show that Miami is the healthiest city to live in all of the US. Its residents like to buy different kinds of sport equipment. Balls, surfing boards, or bicycles, Miami people like to keep their hobby items in the best storage Miami. 80% of Miami residents work out at least once per week. More than 50% take some form of the group fitness classes. For this reason, you can literally find gym shops on every corner of the city. Jogging by the ocean is the way the Miami residents wake up.
Means of transport that you will miss after leaving Miami to move to another state
Another important thing to mention when it comes to leaving Miami is that you will heading off the city of great transport options. You definitely need a car to reach some areas outside downtown. However, there is plenty of public transportation that ensures people will reach their destination. In addition, due to long distances, you will certainly have time to finish your book while commuting in the public transportation to work. For those living near downtown Miami, Metrobus serves South Florida from Fort Lauderdale, to Miami Beach. Metrorail is a fast and simple way to travel to all four sides of the city. Metromover is the fastest travelling option in the Downtown area. Freebee is an app that arranges free rides in electric cars that look like golf carts. Trolley is another free service that starts at 6:30 a.m.
Most popular neighborhoods of Miami
In general, the entire city of Miami is popular for living. Due to different nationalities living here, its neighborhoods are pretty diverse. Also, since many people are moving here every day, it is an ever-changing area.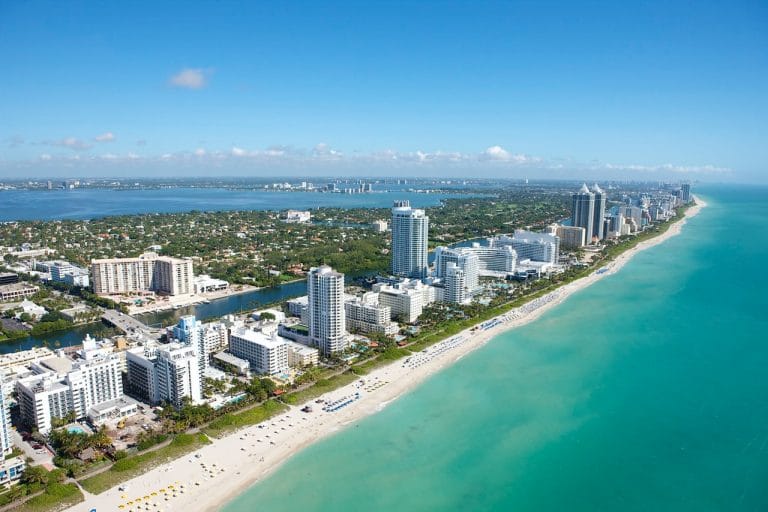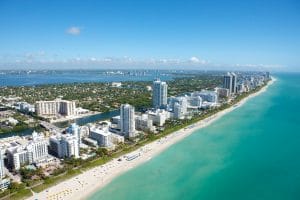 Coconut Grove is the oldest neighborhood in Miami. It is a place for artistic souls with its bohemian vibe. One of the best neighborhoods to raise a family is Miami's major financial district of Brickell. Wynwood is an eclectic district with art galleries, retail shops, bars. In Morningside you can find Mediterranean Revival–style homes. This is also the first historic district of Miami. It is pretty homey and quiet area along Biscayne Bay. Finally, Little Havana is an area miss after leaving Miami to move to another state. This is like an extension of South America with the authentic Hispanic culture. Coffee, cigar, or a Cuban sandwich give Cuban feeling.
Party up in most famous world clubs
The real heart and soul of the city is its spectacular nightlife. Those leaving Miami say that you have to experience this at least one in your lifetime. More than 24 million people visit Miami every year. Most of them show fascination over its great entertainment. The fat is that Miami does not have an off-season. There are many things to do in this lively city. One of the most popular tropical bars is Sugar which is 40 floors up from the city bustle. For those who prefer deep underground vibe, Club Space is the place. The club hosts visitors for more than 15 years. Another notable establishment is The Regent Cocktail Club inside the Gale Hotel. For those who prefer Oriental cuisine, La Mar by Gaston Acurio is a perfect spot. A great Spanish vibe, visitors can feel in the Spanish  Bulla Gastrobar. Finally, you must experience beach parties.
You will miss Miami art scene after leaving Miami to move to another state
Just like its great nightlife, Miami has a specific art and cultural scene. Its diverse population gave its culture its eclectic shape. Particularly the strong Caribbean and Latin-American communities. Both its residents and visitors can enjoy different theaters, museums, and festivals. Among the most famous festivals are Carnival Miami, the Miami International Film Festival, and The Calle Ocho Festival. If leaving Miami for work, among thing you will miss the most are orchestras, symphonies, and performing-arts conservatories.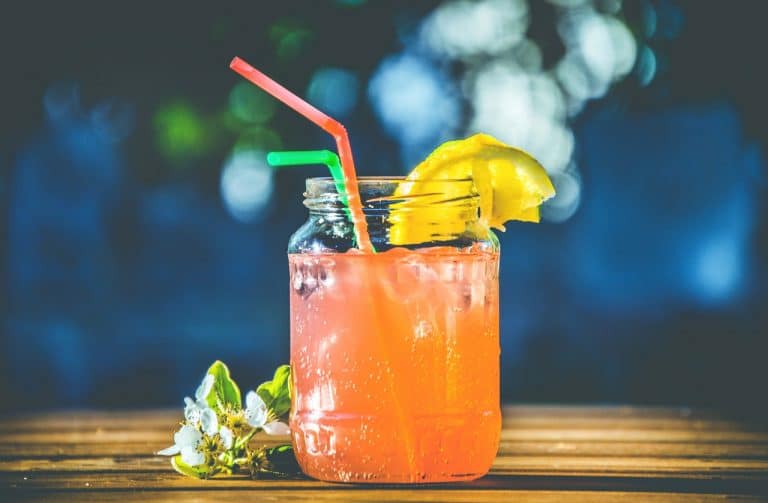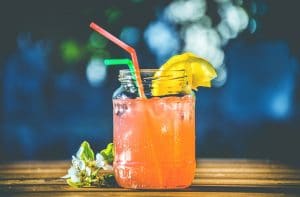 The Florida Grand Opera, the Frost School of Music, and New World School of Arts are some of the most popular places for great entertainment. Fashion lovers enjoy greatly the Miami Design District. In this area, you can indulge in fashion, design, architecture, and culinary arts. Finally, there are many popular cinemas of Miami such as O Cinema Miami Beach. Among others are Coral Gables Art Cinema and Nite Owl Theater.
Family-friendly neighborhoods and crime rate in Miami
As in any major American city, crime rate varies from area to area. In general, Miami is safe, but there are also some places with higher rime rate. This is particularly important for young families with small children. Among the safest areas that you will miss after leaving Miami to move to another state are Coconut Grove, Coral Gables, and Pinecrest. Families love Coconut Grove since it  is one of the best real estate markets and a home to many Miami's best private schools. These are Coconut Grove Elementary School and George Washington Carver Middle School. Many young families desire living in Coral Gables. It is a great place for those who want to minimize commuting time. It is very safe and walkable. Also, the area has great parks with good schools around such as Gulliver and St Philips. South of Coral Gables is Pinecrest  with the best public schools.
Other things you will miss after going out of Miami to move to another state
Another great influence of the diverse community is the famous city food scene. The city boasts many authentic restaurants including  Mexican, Brazilian, Colombian or Puerto Rican cuisine. It is a perfect place to try tostones, empanadas or a classic Cuban sandwich. Other tastes that you will miss are from the other authentic Miami restaurants. Boia De, Stubborn Seed, or Fiola are among the most popular ones.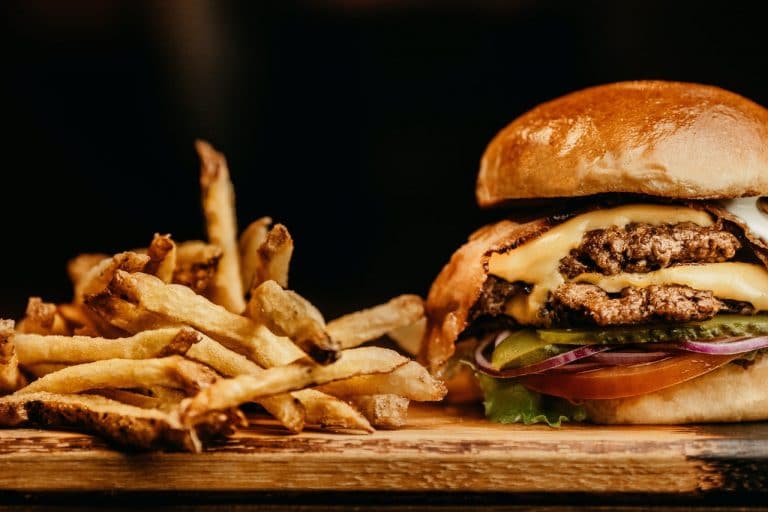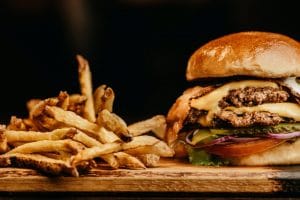 When it comes to other foodie dreams, if you feel to lazy to dress you can buy some food in the food trucks in Miami. Chicharrones, ceviche, tacos, and key lime pie are some delicacies that you cannot skip before you move to another state.
There are certainly many things that you will miss after leaving Miami to move to another state. Miami has a boastful social and cultural life followed by great nightclubs that many crave to visit. On the other hand, it is not all just fun like in Will Smith's song 'Welcome to Miami.' The city has many other qualities such as great public and private schools and ever-growing economy. Although you will miss this great city, you can always cherish the memory of it in your heart.