Do you want to move to or across Miami? Don't know what neighborhood is best for you? Well, it's hard to decide what Miami neighborhood to choose since there are a lot of beautiful places. You shall consider many factors, such as safety, walkability, transportation, and the school system. However, if you need a neighborhood suitable for families, then Coconut Grove is a perfect choice. Stay with us and find out why families love living in Coconut Grove. If you decide to move to this beautiful Miami neighborhood, get moved with City Movers. Enjoy your relocation and start your new life with us by your side. Let us be a part of your family.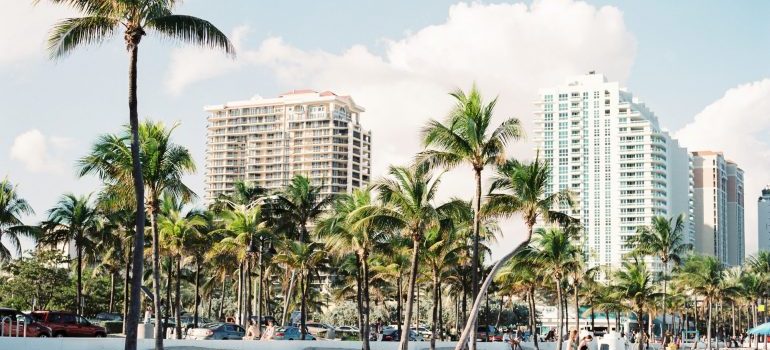 Coconut Grove: a small place with an urban vibe
Coconut Grove, a neighborhood in Miami-Dade County, Florida, is the city's oldest neighborhood. It was founded in 1873. Today it has a population of almost 22. 000 people. As its name suggests, Coconut Grove is a neighborhood with a tropical vibe. It is, indeed, the perfect place to relocate with your family. It offers its residents the mix of an urban and suburban feel with a bohemian vibe.
Also, it is considered one of the greenest neighborhoods in Miami. In recent years, Coconut Grove has experienced a real estate boom. Despite that, it remained one of the best places to live in Miami. The neighborhood offers a lot of places. There are a lot of restaurants and cafes, as well as many parks. If all of this sounds appealing and you want to move from abroad, get moved today with our cross country movers Miami and your family won't regret it.
Eight reasons to move to Coconut Grove
Now that you've got acquainted with Coconut Grove, it's time to think about moving there. Here are eight reasons you should move to Coconut Grove:
It's one of the safest neighborhoods in Miami: 

There's 24/7 police surveillance, and there's the lowest crime rate.

Walkability and transportation: 

you can reach almost every corner in Miami when living in Coconut Grove.

Plenty of vegetation: 

Its streets are full of trees, there are numerous parks, 

Miami's international airport is near

It has excellent gated communities:

 Most of the communities provide excellent amenities.

Waterfront homes: 

There's the almost 5.5-acre waterfront that offers home units for families that search for a spacious home.

Ideal for families:

 Many families want to live in Coconut Grove because it's safe and has a wide range of schools.

Strong educational system:

 Coconut Grove is home to some of the best schools in Miami.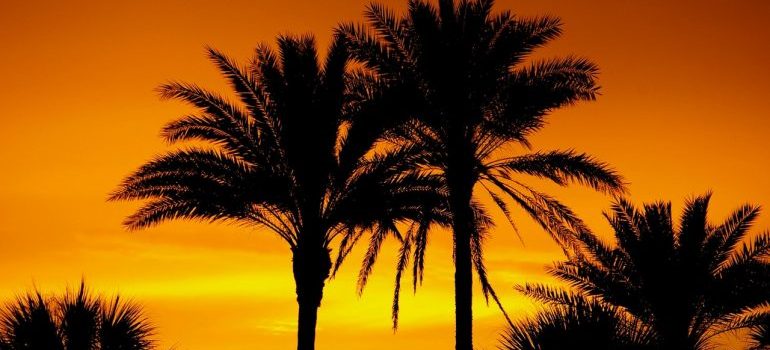 Reasons why families love living in Coconut Grove
Among all things stated previously, there are more reasons why families love living in Coconut Grove. One of the main reasons is an inviolable school system. The best middle schools are located here. All public schools offer high-quality education. Also, there are many private schools as well. Specifically, there are seven private schools. However, when it comes to raising children, Coconut Grove is the perfect place.
There's a real sense of community here. Coconut Grove neighbors are one of the friendliest neighbors. You can go to a neighbor's house any time in case of an emergency, and they will help you with anything you need. Also, families love living here since they can have many activities such as biking, skating, or boarding. They can also make picnics in many different parks and enjoy the natural surroundings. Also, remember that Coconut Grove is one of the safest places for raising children.
Families love living in Coconut Grove because they feel at home
Relocation is difficult, especially if you are moving with your family. And, if you have small children, it is even more stressful for both of you. Children are accustomed to one way of living. It is hard for them to leave their school friends and neighbors, grandparents, and other relatives. For them, it doesn't matter whether they are moving locally, interstate or downtown. Relocation, to them, is equally stressful. They like to feel safe and be in a familiar environment.
However, moving to Coconut Grove is not such a huge change. In fact, it's quite the opposite. Moving here makes children feel at home. Lively neighborhoods, many recreational activities, natural surroundings – all these things and many others make you and your children feel like you haven't moved. Also, it's easier for parents to raise their children in Coconut Grove. Walkability allows them to balance work and family life.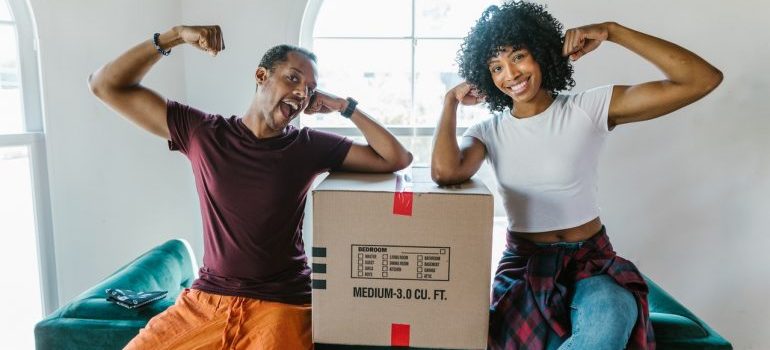 Move to Coconut Grove, Miami with City Movers
If you are moving with your family to Coconut Grove, it's good to have some help around. And by this, we don't refer to the help of your friends and family. Yes, they can give you a hand, but i's also good to have professional help as well. There's no better choice than choosing Coconut Grove movers for your relocation process. Don't bother about the moving process. Spend more time with your family and allow us to handle all the daunting relocation tasks. This way you'll avoid a lot of headaches and save a lot of nerves. Concentrate on moving adaptation with your family. In the end, all that matters in life is your family.
Reach out to us today and get a free moving quote
Families love living in Coconut Grove. And you will love it too. So, don't overthink about moving to this magnificent neighborhood with endless possibilities. You won't regret your decision. In fact, you will probably ask yourself why you hadn't made it before. When you experience all the amazing things Coconut Grove has to offer, you'll be grateful for allowing yourself to step out of your comfort zone. Your children will be grateful too. When you see their happy faces, you'll realize that you made an excellent decision. So, don't hesitate and contact us today to get a free estimate. By hiring us, you will get the best possible service. Our moving services include packing, storage, transportation, and many others. You can even relocate your piano with us. Our licensed, experienced, and devoted movers will provide you with an enjoyable, stress-free moving process. Reach to us and have an unforgettable relocation.