Miami is one of the most exciting destinations to visit in America. It provides a never-ending list of things to stay busy with. If you already moved and you're wondering what to do in Miami, continue reading this list. However, if you haven't moved yet, and you're planning on moving, you're going to need to look for a good moving company Miami, FL. If you like to explore the natural wonders of Everglades National Park, party all night long at the South Beach bars, or just get out on the beach with your friends, Miami has lots of recreational activities available for all tastes and budgets. These are the best things to do in your first month of living in Miami.
Swimming at the South Beach is one of the best things to do in your first month of living in Miami
South Beach, an essential Miami experience, is a public beach that is open and free to everyone. In fact, it is one of the reasons many hire City Movers and relocate here – that's how attractive it is! Also, it's quite easily accessible on foot. The most scenic part of South Beach is the southernmost section, via Lummus Park. It runs along Ocean Drive from 5th to 15th streets.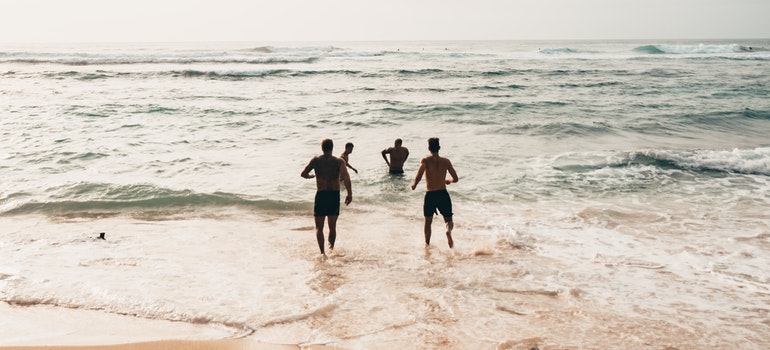 You're going to feel that everything feels familiar on South Beach. This is because South Beach's been used as a backdrop for almost every movie and TV show set in Miami. This includes the kiosks where you can rent lounge chairs and umbrellas. Even if don't enjoy sitting in the sun, it's worth taking a walk up or down the beach to see what all the excitement is about. The crowds are going to be thinned out a little bit if you wait until late afternoon (4 p.m.).
Visit the Phillip and Patricia Frost Museum of Science
As a great place for learning in Downtown Miami's Bayfront Park, The Phillip and Patricia Frost Museum of Science is well worth a visit. It's as vast as it's comprehensive. This distinguished destination is always busy. It features an aquarium, a planetarium, and two science galleries. Also, it's big enough to accommodate even the largest rainy-day crowds. The exhibitions are as interesting to adults as they are to kids. The Frost Museum is certainly a family-friendly place. Also, make sure you don't miss a trip up the elevator to the sixth floor's rooftop terrace for beautiful views of downtown Miami.
Check out the street art at the Wynwood Walls
Wynwood Walls is the city's first and only outdoor museum devoted to street art. This place is known as Miami's most Instagrammed place. This outdoor gallery of artwork spreads across warehouses and shop exteriors. It's a nice foil to Miami's museums. And it can be a quick stop. It's only going to take around twenty minutes to hit all the art at Wynwood Walls. That is including murals by Shepard Fairey (the artist who designed Obama's "Hope" poster). Wynwood Walls is a relatively small outdoor space which means it's easy to navigate. Also, there are plenty of benches or rocks to sit on and take it all in. The Walls recently instituted a ticket policy whereby adult admission is $10, students are $5, and children under 12 are can enter for free.
Include taking a ride on the Metromover on your list of things to do in your first month of living in Miami
The best way to check out the greater downtown Miami area is with the Metromover. Metromover was created in 1986 and it provides rides to almost 40,000 passengers daily. It's a popular mode of transportation for locals and they use it a lot. It connects to 20 different stations, from the Financial District in the South to the border of Edgewater in the North. Also, some important destinations along the mover trail include Bayside Marketplace, the American Airlines Arena, and Miami-Dade College. Miami residential movers recommend checking out the Metromover map of stations for more info. Also, you should not that the Metromover doesn't travel into South Beach or Wynwood. It only stays in the greater downtown area. Also, make sure you don't confuse the Metromover the Metrorail, which is a paid mode of transport.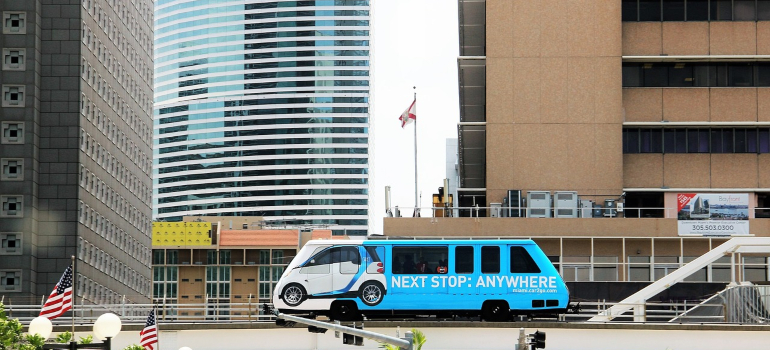 Check out Allapattah
Allapattah is known as one of the most culturally diverse neighborhoods in the city. The barrio called Allapattah, just west of Wynwood continues to add artsy attractions to its growing lineup of hipster bars, thrift shops, and Latin restaurants. The famous Rubell Museum holds a collection of world-class contemporary works. Also, right across from the Rubell Museum, there's a walk-through art experience called Superblue that immerses visitors in exhibitions through music and visuals.
Spend the day at Crandon Park
Crandon Park is a park operated by Miami-Dade County. However, it isn't your average city public park. It's located on one of the islands called Key Biscayne, off the coast of downtown Miami surrounded by turquoise water. You can reach it easily with the Rickenbacker Causeway, taking just about 10 minutes by car from the Brickell neighborhood. Except for normal park activities like tennis courts, picnic areas, and skate parks, the biggest draw is the gorgeous beach area. And since it's part of a protected park, you can get away from all the noisy beaches around Miami Beach. Crandon Park is one of the must things to do in your first month of living in Miami.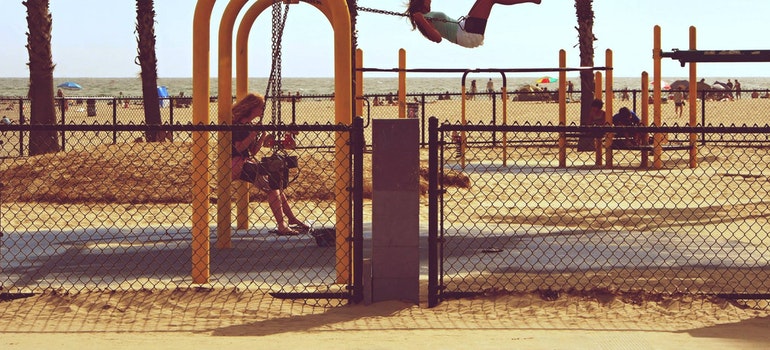 Educating yourself on Miami's History is one of the best things to do in your first month of living in Miami
Before beach tourists and spring breakers came to Miami, the city was home to lots of other cultures and people. The History Miami Museum narrates the story of South Florida's long history. This history goes back to over 10,000 years ago when the first Indigenous tribes came into the area. The History Miami Museum tells all of that through the Spanish exploration and up to Miami's modern-day position as the Gateway to the Americas. If you're a history lover, Miami's history is a must when it comes to things to do in your first month of living in Miami.
Are you ready to move to Miami?
Miami is a southeastern Florida gem. Wild and fun, this beautiful city is one of the most famed cities in the state. Only a one-hour flight to the Bahamas and a three-hour drive to Key West, Miami is for sure located in paradise. After moving to Miami you may need to find some Miami movers to help you with unpacking if you haven't done that yet. However, you'll also need to stay up to date on the latest fashion trends and brush up on your Spanish.