When choosing a place to live, it seems like the more you know, the harder it is to make up your mind. Especially if the candidates are similar and have been on your wish list for quite some time. Florida is famous for countless paradise-like places that attract countless tourists and new residents daily. However, Fort Lauderdale vs Miami seems like the most common dilemma people encounter when moving. These two giants have many pros and cons and are very similar in many ways. To make a final decision you will have to think of your needs and priorities from the very start. As little professional help on the side is always good, here is all you need to know about these two cities!
Fort Lauderdale vs Miami
Before we start with the comparison, let's see why these two cities are most likely to end up at the finals of your research. Once you decide that Florida is perfect for you, you will be exploring different places across the state. At some point, you will start looking at bigger cities and fort Lauderdale and Miami will, of course, pop up. City Movers claim that according to their experience, the majority of new residents decide that these two cities are among the best places in Florida to move to. When looking at the statistics, many of them state that among other reasons, a stable economy and a good lifestyle are the ones to blame.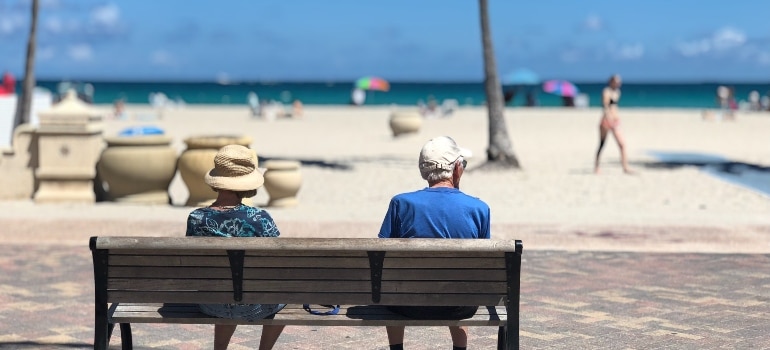 Luckily, Fort Lauderdale vs Miami is easy to settle. All you need is as much information as possible and good statistics that will give you a straight insight into living in these cities. By comparing prices, lifestyle, and experience in general you will soon enough enjoy your new life in Florida. Both Fort Lauderdale and Miami are exceptional places and the only thing that matter here are tiny details you need to focus on. 
Moving to Fort Lauderdale
Fort Lauderdale is a city on Florida's southeastern coast and it is definitely one of the best places to live in Florida. It is famous for its beaches and canals that draw the attention of people worldwide. This city's population counts more than 181,818 residents and the number is growing by each day. So, what exactly is making this city so popular? To answer this, we need to take a look at its economy and the lifestyle it provides for its residents.
This city was built in 1838. and since then it is constantly growing in size and power. Countless worldwide companies placed their headquarters right in Fort Lauderdale and made it one of the most important industrial cities in Florida. As a result, here you will find some of the best moving companies Fort Lauderdale as well, and your relocation here will be fast and effective.
Moving to Fort Lauderdale will give you countless opportunities for a stable career and amazing life. You will find yourself enjoying new routines and the new community that every neighborhood here has. Upon arriving expect an amazing and fun greeting from your closest neighbors and feel free to properly introduce yourself. Let them introduce events and their community calendar to you, so you can adjust to the change faster.
Living cost
This city is known for providing a stable lifestyle to its residents for many years now. This is mostly due to the stable economy and extremely low unemployment rate. Apart from that, Fort Lauderdale welcomes all professions. If you are a young professional or already have your own company, you will get a chance to shine here. The best way to make sure you won't spend a fortune moving and living here is to take a look at the real estate market. You will be able to find an exceptional home for an affordable price in no time, as Fort Lauderdale is one of the most prosperous cities in Florida.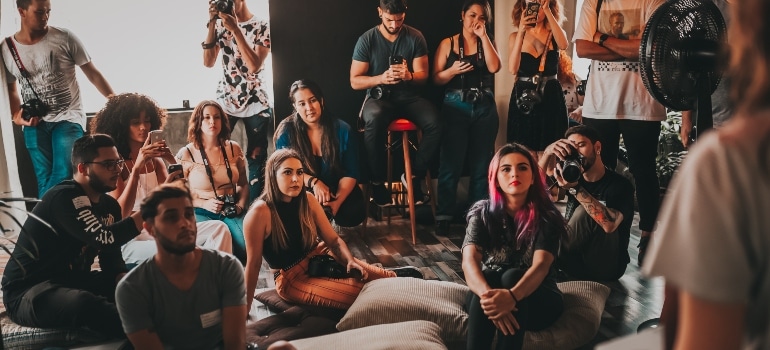 Make sure to go through this step before hiring local movers Fort Lauderdale. As a result, you will be on schedule and will avoid stressing out during relocation. Other things in Fort Lauderdale are pretty affordable. You will find daily supplies in supermarkets very cheap or similar to the place you used to live in. Of course, some parts, like Fort Lauderdale downtown are more luxurious and will set you up more.
Cons of moving to Fort Lauderdale
When a city has a good economy and low unemployment rate, cons are very hard to pick. Nevertheless, you should be prepared and ready before arriving here. Keep in mind that Fort Lauderdale vs Miami among other things has traffic jams in common. Although this may sound like something you can encounter anywhere, you need to choose a good time for moving. Start with choosing proper moving services Fort Lauderdale that will give you enough time and space for multitasking.
Avoid big national holidays and weekends for moving as traffic jam is pretty chaotic during this period. Even though residential movers Fort Lauderdale can deal with all kinds of obstacles, your should always try to find the best and easiest way to go there once they come and pick up your inventory.
Arriving in Fort Lauderdale
After following some of the basic steps, you will find yourself officially living in Fort Lauderdale. Adapting to this place will be relatively easy and your new community will surely assist you. If you are coming from colder areas, get ready for endless summer, and hours on the beach by the warm, blue sea. Carefully organize your packing so that settling in is much easier and faster. Moving supplies Fort Lauderdale can help you secure and pack your items to avoid potential damage.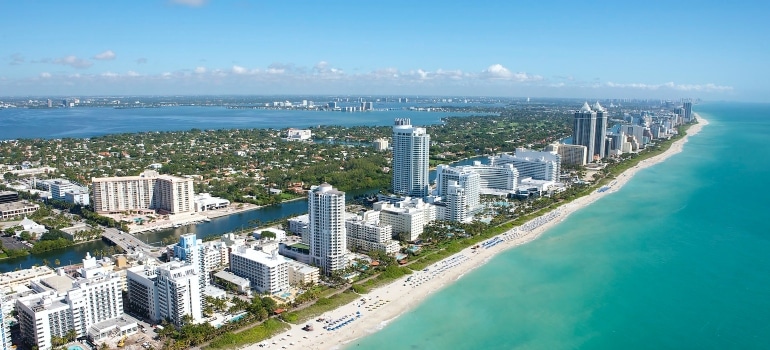 Take your time blending in and don't worry if it takes longer than expected. making big changes like this one can often make us feel blue and anxious at first, but luckily it will only last for a moment. After a very short period, you will be happy to call Fort Lauderdale your home. 
Moving to Miami
The worthy opponent in the category of best places to live in the state of Florida is, of course, Miami. Apart from being known around the world, this city is among favorite ones in the USA. There are many reasons for this statistics but its urban lifestyle is among the major ones. Whoever came to visit Miami, wished to stay at least a day longer, and this is how this city gets most of its new residents. It is significantly bigger than Fort Lauderdale with a population of 442,241. As a result, it provides a high-quality lifestyle to everyone.
If you go back in history, you would be surprised to know that the territory of Miami was populated by tribes 2.000 years before Europeans arrived. With land so rich in history, Miami is one of the biggest educational and scientific spots in America. Even though it is famous for one-of-a-kind parties and luxurious lifestyles, the other side of this city is equally on a high level.
Living cost
Living in Miami is somewhat more expensive than living in Fort Lauderdale for sure. The main difference is due to Miami being a tourism machine for many years now. It is the very fuel that is moving Florida forwards and constant investments are seeing to it. Fort Lauderdale vs Miami living cost is something you will have to consider prior to moving. While the best moving companies in Miami can provide quick insight into the relocation price, you need to do the rest of the research on your own.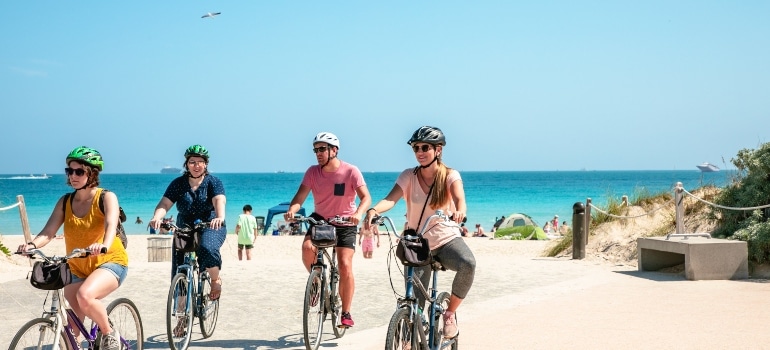 Start with looking for a good home and in case you are on a budget, focus on the suburbs. Here, you will be able to find a once and cozy home that will not cost you a fortune. The real estate market and its trends are changing often here so you will have to be cautious and stay updated all the time. Supermarkets, restaurants, and other providers form their prices according to the area, so expect high pricing in Miami downtown.
Fort Lauderdale vs Miami cons
It is safe to know that Miami, just like many other huge cities, isn't for everyone. Those who are looking for a slower pace and less traffic jam should definitely go with Fort Lauderdale. If you decide to move to Miami get ready for using public transportation more often. It will take some time to get used to driving your own vehicle here and upon arriving you will realize that most Miami residents simply don't do it. Another thing to remember is that your commute could be much longer than the previous one. 
The conclusion is probably that Miami is perfect for those who are chasing business victories and are full of energy. If you are a young professional or a freelancer, you will love living here. Miami really almost never sleeps so expect many new adventures coming your way. Apart from unique beaches and attractions, you will find beautiful landscapes here. Taking a camera with you will soon enough become your habit as Miami is really picture-perfect. 
Arriving in Miami
If your final decision turns out to be Miami, start organizing your relocation on time. Slowly start going through different household tasks and prepare your inventory list. Fort Lauderdale vs Miami packing process is similar and as long as you follow the protocol you won't encounter any difficulties. Depending on how big your household is, try to find reliable movers on time. They will help you move and pack quickly and you will have plenty of time for exploring Miami before officially moving there. Once you settle in, it will be time to meet your new community and neighbors.
People in Miami are open-minded and diversity is pretty much on point. Whatever area you choose, you will encounter smiley faces and kind words, and that is something that will instantly make you happy. After some time Miami will grow to your heart and you will slowly start accepting its traditions.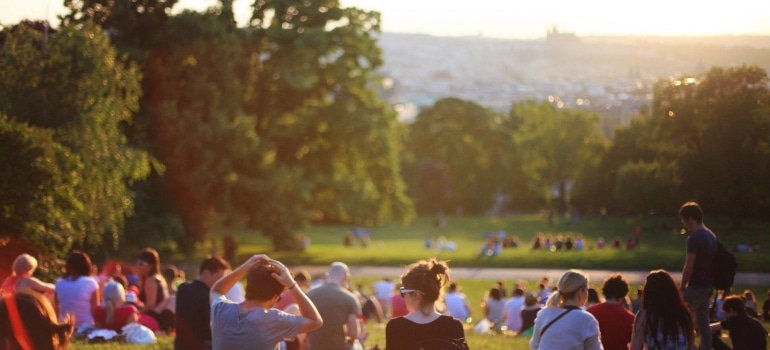 Other things to know about Fort Lauderdale vs Miami
For those who never had a chance to visit Miami or Fort Lauderdale, there are some interesting facts you should know. These two cities are next to each other and in case you regret your decision you can always switch your place. A lot of people that live in Miami work remotely for companies in Fort Lauderdale so options are really endless. The total car drive is only 35 minutes which will give you a chance to often travel between these two cities. 
With Fort Lauderdale and Miami being this close, you understand that the weather conditions are pretty much the same. Get ready for hot and long summers and mild rainy winters. This also means you won't be experiencing any cultural shocks even though both cities are famous for diversity. Remember that moving blogs can help you with making a final decision on where to move to and prepare for the relocation at the same time. Give yourself some free time to gather as much information prior to moving.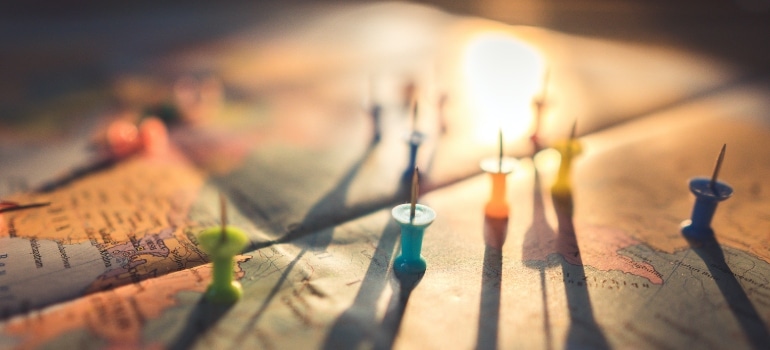 Fort Lauderdale vs Miami bottom line
Choosing between these two cities is definitely not a one-days work so take your time. Before actually doing it, think of your habits, lifestyle, and job. This relocation is a huge change already so try to stick to those essentials that are defining you. Look for the area that suits you the most so you can feel good right at the start. Rushing to move as soon as possible can cause some issues in the future and it is always better to neutralize them at the very start. Begin with organizing your budget as both cities require so. Moving companies should be among your smart choices in this process because moving on your own can be too difficult. After all, Fort Lauderdale vs Miami dilemma is best solved with professionals!