Keeping your items safe is one of the most important tasks during a move. That is why utilizing proper packing techniques and applying high-quality moving supplies is so important. Unfortunately, acquiring quality packing materials is not easy. There are many available options on the market, and to an untrained eye, even the cheapest and weakest materials will look great at first glance. Actually, the only safe way to avoid poor materials, especially if you are not well versed with boxes and wraps, is to acquire them from a trustworthy source. Preferably from your moving company. Now, if you are moving with City Movers, you are in luck. Because we actually have in our stock some of the finest moving supplies Fort Lauderdale can offer. All you need to do is give us a call and place an order.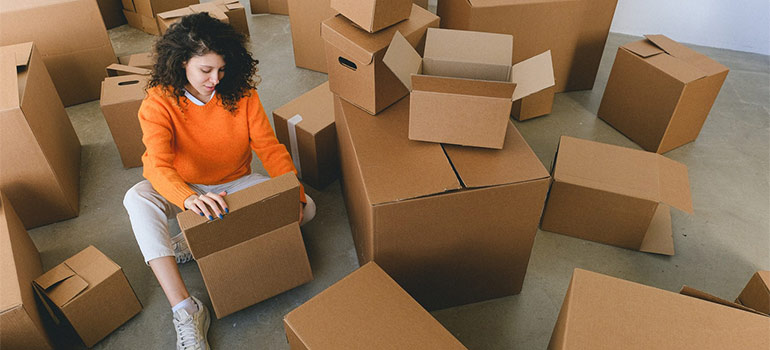 We are a full-service moving and storage company with a plethora of available solutions
Do not consider contacting us only for packing supplies. We are one of the moving and storage companies in Fort Lauderdale. And we offer a plethora of moving services. Here are some of the services we provide:
Our packing materials will keep your items safe during the most difficult moving operations
Relocation is a complex logistics operation in which transporting your belongings from one place to another is the most important task. And if you are working on your move with a professional team of movers, transferring your items, even across long distances, will not be that big of an issue as keeping them safe throughout the process. The packing process itself, maneuvering to a moving truck, loading, transport, unloading, getting the items into a new space are the most critical points in which your items can easily be damaged. And if you want your items to go through those points unharmed you need to protect them. Of course, properly utilizing high-quality packing materials is the only way you can do that.
Unfortunately, many people see the whole packing endeavor as the best opportunity to lower their moving costs. And even though using free moving boxes or other alternative packing solutions might seem like a good idea, it is the surest way to end up with a pile of broken items. Do not let that happen to you. Contact City Movers today and we will provide you with the best moving supplies Fort Lauderdale has to offer.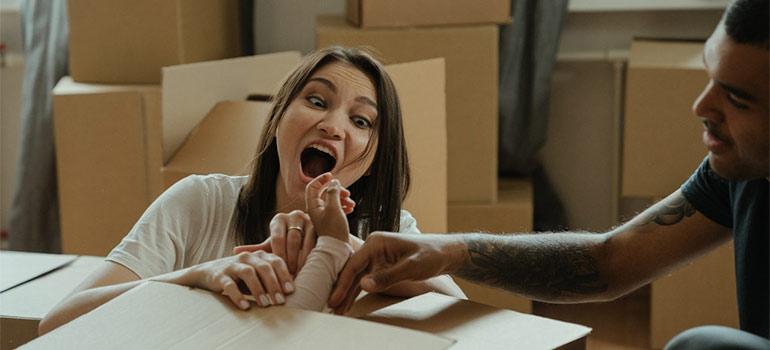 Use our superior packing supplies when you are storing your belongings
Moving is not the only situation where people need packing supplies. If you are decluttering, for example, or for any other reason putting some items in storage, you will need to pack them well if you want to find them in the same condition the next time you pay them a visit. And even though all storage companies advertise their superior storage facilities with perfect condition for long-term storage, the reality is, your items will deteriorate if they are not properly protected. And there are many factors that can negatively affect your items inside a storage facility. Moisture, bad smells, temperature oscillations, pests, etc.
Why would you risk your items when you can easily protect them from all those threats by simply applying quality packing supplies Fort Lauderdale offers. Simply give us a call, tell us how many boxes you need and we will deliver them to your doorstep. And you will not have to worry about your items' safety even if you are not visiting them frequently.
Our professionals can even do the packing
Unfortunately, it will not be enough to simply find the best moving supplies Fort Lauderdale has on its shelves. You need to know how to apply them. In other words, if you do not know how to pack properly, even the best packing materials Fort Lauderdale has will not do you any good. So you have two options, you will either find a way to learn proper packing techniques and invest a significant amount of time and effort to pack your stuff or you will hire our professional packers to do it.
The decision is yours. However, before you decide, know that we have professionally trained packers who have the skills and will to provide your items with perfect protection. Not only that your items will be perfectly safe but the whole packing process will be finished much quicker.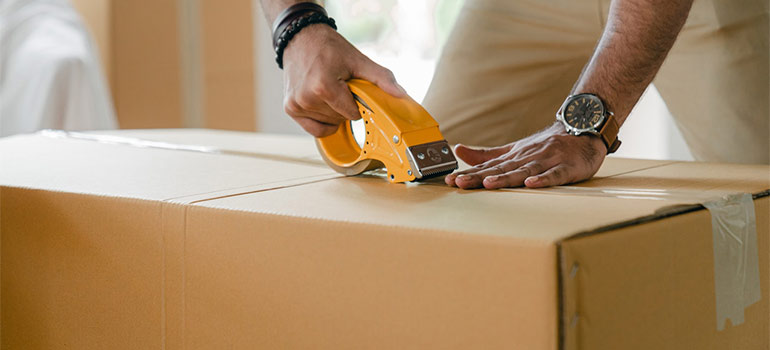 Get superior packing supplies in Fort Lauderdale at affordable prices
Some people think that they will end up broke if they invest in some quality packing supplies Fort Lauderdale offers. Of course, you can easily end up breaking your budget if you are not careful. Luckily, there are places in Fort Lauderdale where you can get some of the best moving boxes at affordable prices. We understand that moving can be burdening to your budget. That is why we try to keep up prices at reasonable rates while at the same time providing you with some of the best moving supplies Fort Lauderdale offers.
Get in touch with us for all your relocation and storage needs
City Movers offers a full package. We cover all your relocation and storage needs and provide you with the best moving supplies Fort Lauderdale can offer. Simply contact us and tell us how many items you need to pack. We will appear on your doorstep and deliver you everything that is necessary to properly protect your precious belongings.