When you decide that you are moving to a new city or a new state, you need to find the best way to do so. Moving can be a  complex process. And during relocation, you are going to need professional aid. In these situations, you can count on City Movers! We are the moving company that can meet all of your moving expectations. Our local movers in Fort Lauderdale are going to be by your side. In every step of the moving process. Feel free to contact us as soon as you are ready to move. Be sure to hire reputable and trustworthy local movers in Fort Lauderdale. And find out why City Movers is a good moving company for you. Call us today and let us find the best way to see your move through.
Choose some of the best local movers in Fort Lauderdale

City Movers is a professional and reliable moving company. We are committed to giving the residents of Fort Lauderdale high-quality moving services at affordable rates. These services can enable you to see every step of the relocation process. From the very beginning to its very end. Our aim is to make sure that you arrive at your new home. And settle in it quickly and efficiently.
We are proud of the fact that we have a very close group of motivated moving professionals. Our teams have the knowledge of how to reach the highest standards in the moving industry. With our moving teams at your disposal, you will be ready for the relocation. Therefore, get in touch with us today. And let us know the details of your relocation. We will give our best that you start your new life the only correct way. That is by enjoying every moment of it.
About City Movers

Local movers in Fort Lauderdale have become very easy to come by. However, as it has always been, reliable ones are still rare. Luckily for you, you have reached one of the top moving companies that Florida has to offer.
Here at City Movers, we know very well what the relocation process can do to a family. It is a stressful situation to find yourself in. Thus, no matter whether you are the only person relocating. Or if you have a family that is coming with you. You should make sure to finish this process. With the minimum amount of stress. City Movers can do exactly that. Our customer care department is going to be there for you. From the very beginning. As well as the moving professionals that have gone through much moving training. We will be there to aid you every step of the way.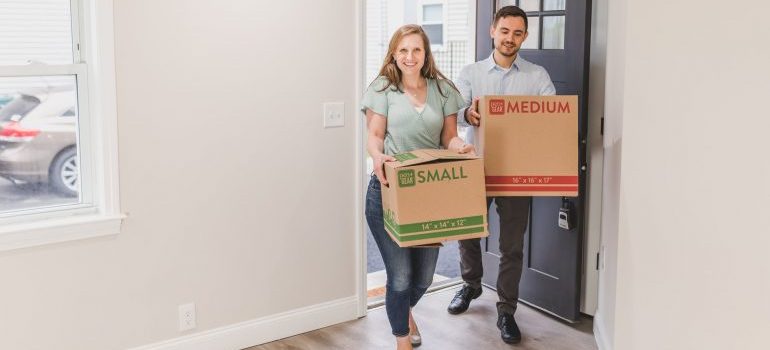 Services that we offer
While we are among the best local movers in Fort Lauderdale, this is not the only type of relocation that we offer. On the contrary, there are many other types of moving services that we could help you with:
Local moving
Packing services
These are just some of the relocating services that we provide. In order to make sure that we can help you in the best way possible, you should give us a call. Let us know what kind of relocation you need. And we will see that you receive it.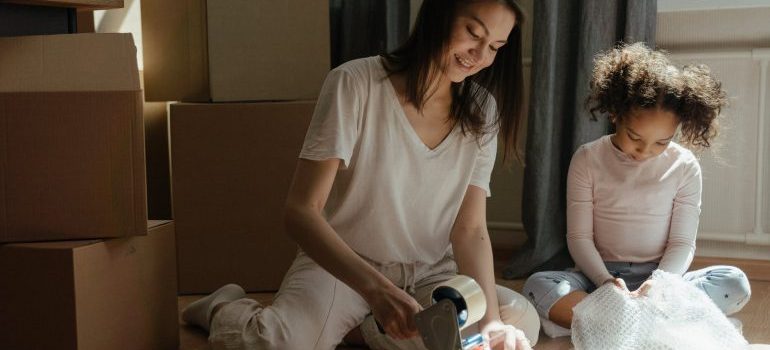 Local moving with local movers in Fort Lauderdale
If you are moving locally, there are a lot of tasks to do. The first step is to choose what you want to move. And then you need to pack and prepare everything cautiously. This task can take days to finish. Only then can you start transporting your items. You can avoid dealing with all that. By simply hiring our local movers in Fort Lauderdale to help you. We will give our best to relocate you affordably and without any complications. With our professional teams, your entire moving experience will be stress-free.
Interstate moving
Interstate moving is more challenging. So the good organization is the key. We at City Movers are experienced in handling your interstate relocation. We have all that it takes to achieve a successful move. With many years of experience, we are confident that you will be satisfied with our services. Our commitment to your needs is exceptional. Our reputation has brought us to be one of the best interstate moving companies. When it comes to interstate move, we can take care of packing, unpacking, storing your items, and much more. We are passionate about our work. And together with you, we achieve fantastic results and a great relocation experience. We will also make sure to help you with all the necessary documents. Get in touch with movers in Fort Lauderdale and be ready for your interstate relocation!
Commercial moving
In some cases, you may need to relocate your office. Or an entire business. No matter the reason, our office movers can help you! We will be there for you throughout the relocation process. You can trust our local movers in Fort Lauderdale to take care of everything. We are a group of reliable and respectable people. So it is our mission to make sure that your demands are met promptly. Don't let your business delay due to moving. Let us give you the best possible moving services! Our commercial movers are the best in the business.
Contact us in time and set the date of your relocation with local movers in Fort Lauderdale

Hiring local movers in Fort Lauderdale will probably be one of your best decisions. City Movers will do everything in order to meet all of your moving needs. We know that relocation requires a high level of devotion. Because of this, we are willing to do the hard work. Our aim is to make sure that you relocate with ease. No matter where you need to relocate, we can help you. Get in touch with us today and let's plan your move!