The City of Miami is definitely one of the best places to live in the United States. It's the third most populous city on the east coast and the seventh-largest in the entire country. There are many reasons to contact City Movers and move to Miami. The population of the city itself is over 450,000, with the Greater Miami Area being home to over 6 million people. That means that it holds a lot of potentials, both for people looking for a job, and the ones looking to start a business. It is home to many different highly developed industries, and the quality of life in the city is definitely great. From great weather all year round to some of the most diverse neighborhoods, anyone can find something in Miami.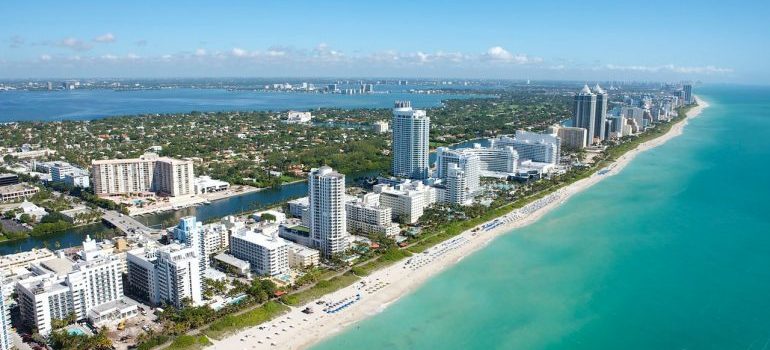 Perfect weather is one of the reasons to move to Miami
When you hear Florida, one of the first thoughts that comes to mind is beautiful weather. If you are not a fan of winters and cold weather, then you'll absolutely love Miami. The average low in Miami is 60 degrees in January. That makes for a very comfortable winter. Summers can be a bit on the hot side, but you'll always have easy access to some of the most beautiful beaches in the world to cool down. So, the weather is definitely one of the reasons why you might want to call long-distance movers and move to Miami.
Anyone can find their place in one of the diverse neighborhoods of Miami
One of the things that set Miami apart from the rest of the country is its diversity. It's essentially a melting pot of cultures with its own unique mix of them all. People from all over the world have decided to relocate to Miami and make it their home. There's a good reason why Miami is such an attractive tourist destination. Each neighborhood developed its own unique mix of cultures, and today they represent some of the best traits of Miami. Here are some of the most interesting neighborhoods you might want to start house hunting in. With so much to offer, you'll no doubt find your peace of heaven to move to in Miami.
Little Haiti in all its colorful glory entices you to move to Miami
This neighborhood is well-known for its Afro-Caribbean festivals, colorful streets, and amazing culture and art. This neighborhood allows you to explore the rich culture, history, and art of Haiti. It's also one of the most beautiful parts of Miami.
Little Havana brings the Caribbean to you
If you are a fan of Caribbean culture, then you'll quickly fall in love with Little Havana. This neighborhood is almost an extension of Cuba in the heart of Miami. There, you will be able to find authentic Cuban food, coffee, and cigars. Residents of Little Havana are welcoming and always approach you with a smile on their faces.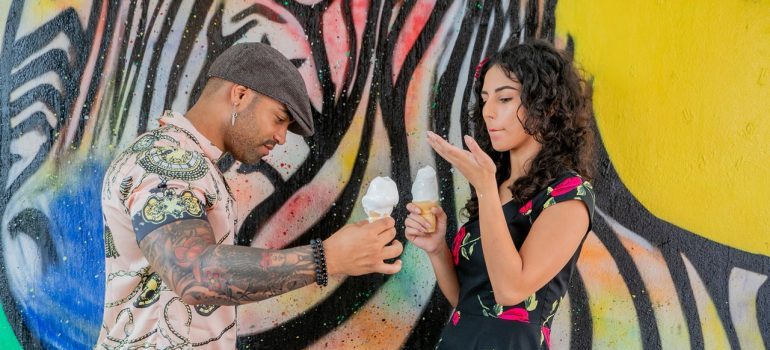 Kendall is perfect for families and professionals alike
One of the most popular neighborhoods you'll definitely consider when moving to Miami is Kendall. It's a mix of young professionals looking to make it big in Miami and families raising their children in this beautiful neighborhood. But, probably the most enticing fact about Kendall is its proximity to some of the best city beaches.
Beautiful beaches are definitely a reason to move to Miami
Nothing says Miami more than the beautiful beaches it is home to. While summers in Florida can get a little hot and humid, you can always head down to one of the many beaches to cool down. They will definitely help your kids adjust to a new environment. Some of the most popular beaches are:
Lummus Park Beach

is one of the most popular ones. It will be the one that you already know of before your relocation to Miami since it's been featured in many popular movies and TV shows. It features beautiful palm trees, vibrant colors, and warm waters.

Surfside

is tucked away from the city traffic and chaos. If you want the feel of a small-town beach in Miami, then this is definitely a place to go

South Pointe Park Pier

is the place you will want to go to a family picnic after moving to Miami. It's a large beautiful space that will give a nice break from the hustle and bustle of city life.
Many people move to Miami for a career
Miami is a city that truly has a lot to offer to anyone. With several highly developed industries, finding a job you've always wanted is easy. Some of the most developed industries in Miami are:
Tourism

– hotels, restaurants, attractions, and many other sectors have seen tremendous growth over the past decades. While it might seem so, tourism isn't strictly seasonal in Miami anymore. People visit the city throughout the year

Finance

– being one of the largest cities in the United States, it's no wonder that Miami has turned into a financial hub. Those looking for a job in this sector will have an easy time finding a great job.

International trade

– with a large port and a great location, trade is something that has always been an important industry in Miami.
Looking to make it on your own? Many people move to Miami to start their businesses. Florida has to state tax and with such a large population of both residents and tourists, finding something to do is easy. Miami is also poised to be the next hot tech hub and is home to some well-known startups.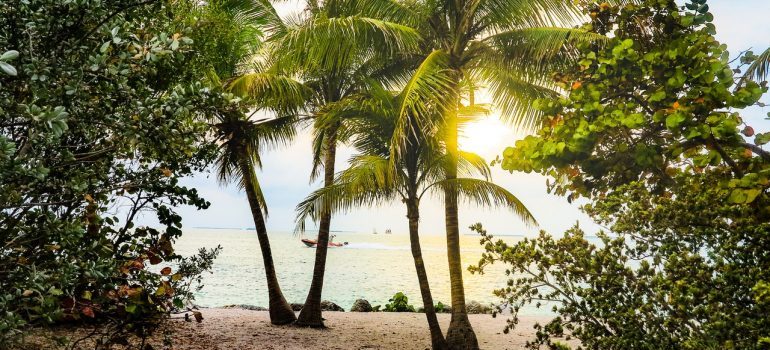 There are countless reasons to move to Miami
Miami is a beautiful city filled with cultures from all over the world. It has many highly developed industries which make finding a job easy. With some of the best weather in the country, stunning beaches, and wonderful and diverse food, you'll definitely enjoy your life in Miami. So, call interstate movers today, and move to Miami. Your little slice of paradise is waiting for you.