Moving from one home to another is a very important event in your life. You want to make sure that everything proceeds smoothly and that you arrive in good spirits. If you are looking to make Fort Lauderdale your new home, you will want to hire one of the top residential movers Fort Lauderdale has to offer. You will want to hire City Movers. With more than 5 years of experience in the area, we are capable of helping you relocate in a smooth, reliable, and fun manner. Our services can also be customized to fit every budget. Request a moving quote and see for yourself!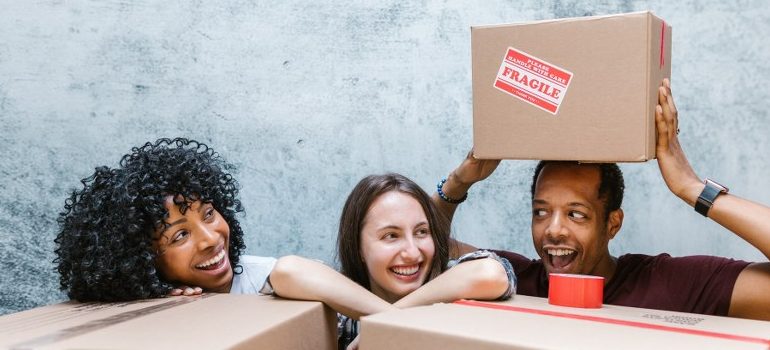 Enjoy your move with one of the top residential movers Fort Lauderdale on your side!
City Movers worked hard to be known as offering some of the best moving services in Fort Lauderdale. We have achieved that position due to our commitment to customer satisfaction, unwillingness to compromise on the quality of our moving services and a customer-centric business model. Our team carefully analyzes every situation and always dedicates the necessary resources. We want to create a process that will leave you smiling all the way throughout it. At City Movers, relocations are much more than moving items from point A to point B.
A relocation experience tailored for your situation
Every move is quite unique. For an optimal moving experience, you will want services that are customized to your situation. And that is exactly what our Fort Lauderdale residential movers will provide you with. We will work with you to figure out your specific requirements, needs, and wishes, and find the best solution. We can also provide you with expert moving advice, helpful tips, and answer any questions you might have about the process. Our customer service representatives are there to help you with anything you might require.
We also host an extensive knowledge section on our website, where you can learn about a variety of topics. We can help you learn how to declutter your home before relocation, how to pack efficiently, how to transfer utilities, etc. And if you need any specific advice, all you need to do is get in touch with us directly.
Packing and storage services for your convenience
If you want to simply sit back and let our residential movers Fort Lauderdale do all the work, all that you need to do is hire our packing services. Our moving crew will arrive with high-quality packing materials and protect your belongings for transport. You can leave the entire process to us or you can be as involved as you want to be. While we are capable of packing the entire household on our own, without any instructions, it is always better if you tell us about your preferences. That is the only way that we can guarantee your complete satisfaction.
And if you need to remodel/renovate your new home before you move in, or simply wish to have more storage space, we offer a variety of storage facilities for your convenience. Our storage units are clean, secure, and come with a range of additional amenities that can make your experience even smoother. Of course, we have extremely affordable storage options, as well. With City Movers, you will always have a choice that can fit within your budget!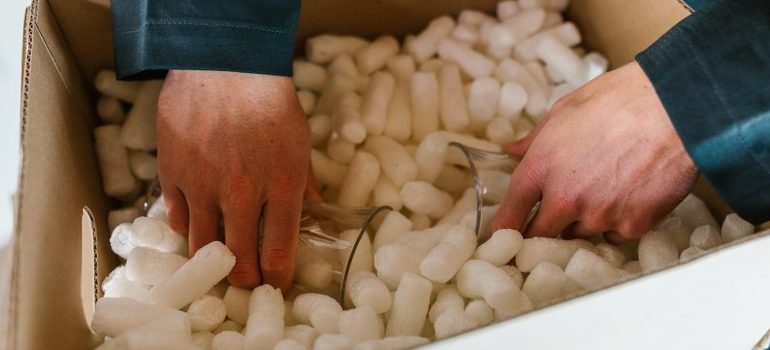 A variety of accompanying services
But residential relocations are not everything that we are capable of. As a full-service moving company, and one of the top residential moving companies Fort Lauderdale has, City Movers are able to handle almost any relocation type. Here are some of our other services that you can expect:
Experienced and professional movers
One thing that allowed us to be counted among the top Fort Lauderdale residential moving companies is the fact that we "screen" and train all our employees ourselves. We have our own training course, in-house, that ensures that all of our moving crews are working at peak performance. Furthermore, our employees are both professional and fun to be around. Relocation should be a joyous occasion, after all. And our movers will do their part to make it into one! Even if you are buying a property to rent remotely and simply need a few things relocated to it, you still want a positive moving experience. Our moving team will make sure to provide you with one.
Accurate moving estimates
As one of the best residential movers Fort Lauderdale has to offer, and in the state of Florida, our moving estimates are accurate, without any "hidden costs", and transparent. Our policy is to provide our customers with straightforward quotes that are not difficult to read. You will know exactly what you are paying for and the exact services that will be rendered. We also offer free, in-house, moving estimates, where our movers systematically analyze your situation.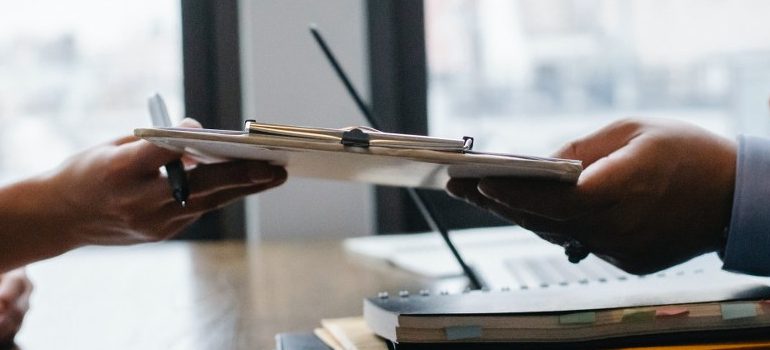 They will provide you with near-perfect cost estimation and allow you to plan your moving budget to perfection. We strongly suggest that you take advantage of this offer if you are performing a long distance relocation. A free estimate over the phone or via the internet is excellent for a quick cost overview but it is best to schedule an in-home inspection if you want the most accurate estimate possible.
Contact us for a moving experience you will remember!
If you want to ensure that you relocate with a smile on your face, all you need to do is enlist one of the best residential movers Fort Lauderdale has to offer to your side! Get in touch with City Movers and we will help you create a relocation you will be able to thoroughly enjoy!