Sometimes moving your restaurant to a new location is good for your business. More people will get to know you while your old customers will gladly come back. But before you move you should know that there are many things to consider when moving your Miami restaurant. The best would be to start by contacting your City Movers. At the same time, you must create a detailed plan in order to organize, prepare, and pack your furniture and other equipment. All this must be done swiftly since you don't want your business to suffer. Therefore, go step by step. Always bear in mind your customers that love your products. With careful preparation and skillful assistance, your restaurant will soon become a place where people will always come back.
Why have you decided to move your restaurant?
Well, in most cases bad quality products are the reason people stop visiting your restaurant. If the state continues you have no other option than to move. Still, moving isn't the only thing you should do. Work on the improvement of your product. Also, hire excellent staff. Still, one of the main reasons people consider when relocating a Miami restaurant is definitely the location. Sometimes it simply doesn't work in your favor. Many people think that if they move to Miami they will have a lot of success, but they forget that choosing the right location in Miami is important. Moreover, don't neglect the importance of good marketing. It can create miracles. Especially when someone knows what they are doing. Thus, think of hiring professionals if you are not up to the task.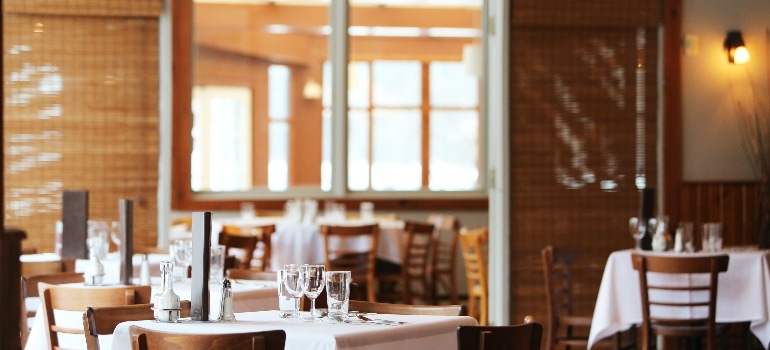 What should you consider when moving your Miami restaurant?
First of all, realize that you must be well-organized. Thus, write a checklist and stick to it. After all, it will help you not to miss anything important. Moreover, it will prevent certain losses, damages, or thefts. Also, imagine how will your checklist be of great help when the time comes for the unpacking.
Let your employees know you are moving. Who knows? You may get some useful advice. For instance, you may together make a list of things you must bear in mind when moving your restaurant to Miami.
research on the location
set a moving budget
choose the best time for the move
hire reliable movers
decide whether to buy or rent a new space
inform the customers
prepare the new location
Choose the most suitable location
If you are interested in long-term success, then consider finding a location for your restaurant a crucial thing. Bear in mind that foot traffic and parking may be important issues to consider when moving a restaurant. For instance, downtown locations are a good choice since people explore their dining options a lot and they may run into you. Thus, think of the guests' requirements. Make sure your location satisfies them. Also, many say the higher the traffic the more guests you will have. It may be the case. Thus, definitely you should analyze this possibility.
Furthermore, you must have easy access. Also, both your potential guests and staff will need good public transport in the area. Moreover, one of the things to consider when moving your Miami restaurant is the number of people in a certain area. It should include median age, education, tastes, and income too.
In other words, a lot of work is expecting you at the very beginning. You must do thorough research on new locations in order to make the best choice. Remember, cheap isn't always a good option. For instance, you may choose an expensive neighborhood and have more expenses. Still, your customers will be willing to pay more too. Therefore, do your location analysis first.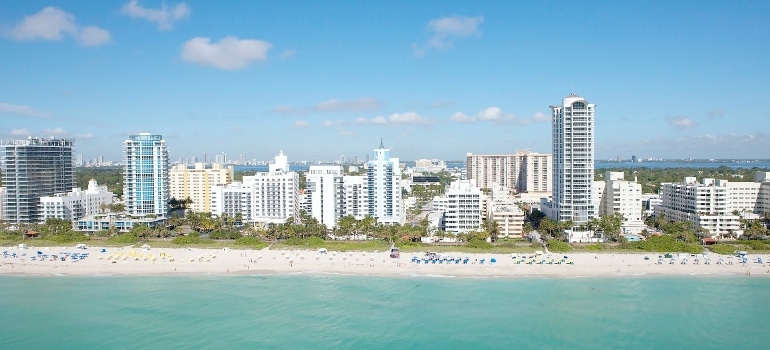 Miami and its affordable neighborhoods
If you are trying to find an affordable neighborhood to move your restaurant with some of the best moving companies in Miami you should consider moving to one of the following locations:
Bay Harbor Islands
Coconut Grove
Coral Way
Flagami
Little Havana
Are you searching for more expensive neighborhoods after all?
Well, if you are interested in taking risks and have the customers willing to pay more then opt for one of the most expensive neighborhoods in Miami:
Wynwood
Edgewater
Brickell
Downtown
Upper East Side
Star Island
Indian Creek Island
Coral Gables
Most popular locations for restaurants
We have made a list of neighborhoods that are famous for eating. Thus, when hiring your commercial movers in Miami you can opt for one of the neighborhoods from our list. Hence, become one of the restaurant owners in neighborhoods where everyone can find something in every price range. As you are about to see, many neighborhoods are the same as those from our previous lists. Thus, we are giving you options. Your task is to make the right decisions when moving your Miami restaurant.
SoFi
Coconut Grove
Sunset Harbour
MiMo
Brickell
Coral Gables
Downtown
South Miami
Wynwood
Doral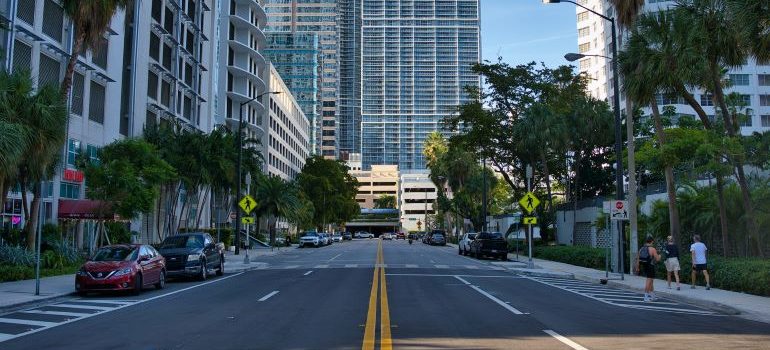 How much money is at your disposal?
Determining the budget is something you should start from in order to know how much you can afford to spend on the move. As a matter of fact, if you develop the moving budget with great precision your relocation will be smoother. Moreover, by calculating your budget, you will be aware if you can afford movers North Miami FL. Still, always be certain your movers are ready to adjust to your possibilities and needs.
What is the best time for the move?
Planning a move requires you to know exactly the time of the relocation. Thus, set up a concrete date for the move and stick to it. You don't want any losses to happen in the restaurant. Also, you should inform your food suppliers and delivery drivers about the upcoming date. You don't need late or missing orders.
What date will be most suitable? After all, date and time influence the price. Well, in case you hire moving companies Miami Beach during the holidays it will be more expensive for you. Also, the best day would be when having the least visitors. Thus, when doing the math, you can calculate the costs of the relocation. For instance, calculate the costs of the move during the holiday season. On the other hand, determine the costs when moving any other working days. Your move will probably last from 24 to 48 hours if you are well-prepared. Thus, comparing the costs with the losses in the restaurant will help you make the final choice. To conclude, schedule the time that suits you best financially.
Don't even consider moving on your own
Just like your piano movers Miami are simply irreplaceable allies during the piano relocation, you need true professionals when moving your restaurant. With their assistance, you will simplify the whole process. Think about heavy kitchen equipment and large furniture items. Of course, you can count on your employees to help you. However, lifting heavy things without proper skills can result in injuries. Do you really need that at the moment when you need all your staff ready to work? Not to mention, you can damage something. Therefore, leave the moving part to true professionals while you handle the organization of the opening of your new restaurant. 
Will you buy or rent a new space for the restaurant?
One of the things you really must consider when moving your Miami restaurant is either to rent or buy. Well, location and working capital will influence your decisions to a great extent. You will save money if you buy the space in the long run. Miami residential movers will advise you the same thing when deciding to buy or rent a new house. For instance, you can buy the space in the suburbs away from huge traffic areas. Your restaurant will be in a more peaceful environment. Most importantly, the price for the space will be quite affordable. On the other hand, renting is a much better short-term option in case you are just building your restaurant brand. Buying is not advisable at the very beginning since you need at least a year to assess the growth rate in a certain location.
Your customers should be well informed
When examining what to do when moving your Miami restaurant one thing is especially important – your customers. You mustn't risk losing them. If you are not moving that far away your old customers will surely come since they recognize the quality. Moreover, there are new people you should attract to become your visitors.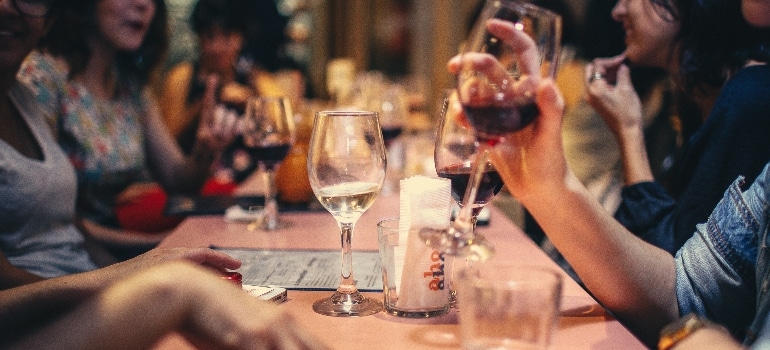 Therefore, now is the time for your marketing skills. Use social media, and websites, print out flyers, and send e-vites to your old customers. Also, use the restaurant space as well. You can place signs at both old and new locations. What matters is for them to be visible enough so that people see that you are moving your business to a new location in Miami, FL. Thus, place them outside and inside. At least a few days before the opening you should change your online information. Moreover, make sure to share the news about the grand opening event. Attract people by offering food for free.
As for the old guests, encourage them to keep visiting you. Offer them discounts but make sure they are time-bound to have them visit you as soon as possible.
Your new location should look good as soon as possible
While your movers are handling the relocation, you will have more time to prepare the new space for the restaurant. First, measure the space. See if your old furniture will fit the space. Also, check if the old decorations will suit you. In case the new space is bigger than the current one you must buy more furniture. On the contrary, you may not use all furniture. Be that as it may, use the best storage Miami and keep your furniture safe. Maybe you will retrieve it one day.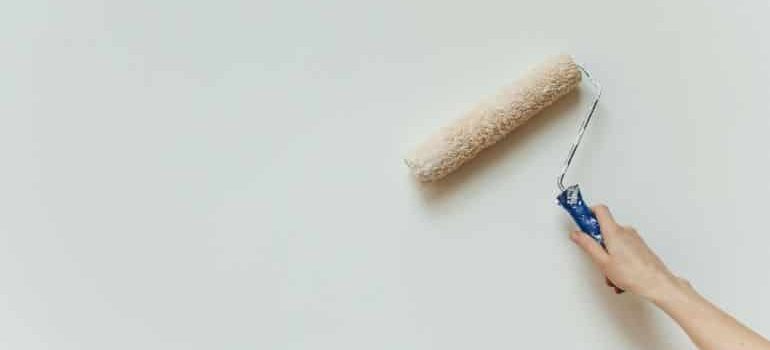 Decide whether to change the paint, tiles, carpet, or something else. If there's a need to change something hire a contractor in advance. Make sure to set the date when everything must be completed. Moreover, check if utilities are turned on and in your name. In case of any damages make sure to fix them. After all, everything must function properly. Finally, do some basic cleaning since a lot of cleaning is expecting you after the move.
Meanwhile, you will notice how well it was to use the packing services Miami. The professional staff will take good care of your furniture, kitchen equipment, decorations, plate, glasses, and other breakables. Imagine how time-consuming this must be. Therefore, your restaurant things will reach the new restaurant safely. Moreover, professionals will pack and transport them rapidly without the need for closing the restaurant for long.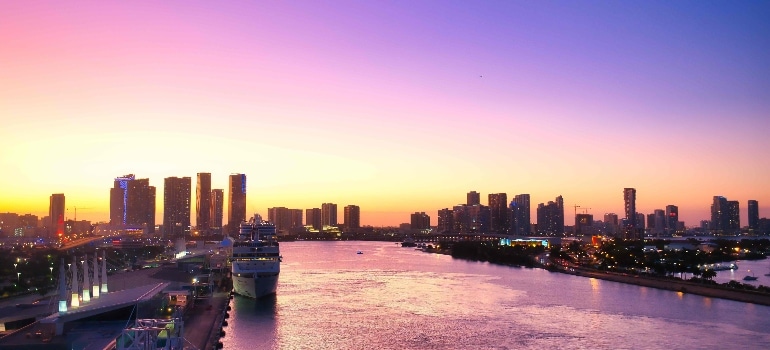 Let this move become an opportunity for improving your business
Overall, moving your restaurant must be properly planned and prepared in order to avoid losses. As a matter of fact, there are numerous things to consider when moving your Miami restaurant. Opt for the most suitable location and the adequate date of the move. Let true professionals handle your equipment and furniture while you deal with opening a new restaurant. Prepare everything well so that you feel true satisfaction with the new looks that should attract a variety of visitors. Remember to inform your customers about the new location. If you follow our guide, we are sure that you will have a lot of success!