New Year and a fresh new start. Everyone has different goals and things they want to achieve in 2022. If you are ready to start a whole new life and career in a new city, you are in the right place! You will see that there are many reasons to start a small business in Miami this year. Every change is scary but also exciting. That's why it's important to have the right kind of support beside you.  You can get that with the best moving companies in Miami who will help you through every step of the way. Starting a new career and moving are some of the biggest adventures in a person's life. Why not make the most of it? And there is no better place to do that than the city of Miami. Follow this guide to find out why.
The city of Miami
A metropolis located on the coast of the Atlantic ocean, Miami, or the City of Miami is one of the biggest cities in the United States. An amazing vacation spot with perfect beaches and endless sunshine – it really is a treat. The tropical monsoon climate makes even winters warm. If you're a lover of the sun, this is the right city for you. You can expect natural vitamin D almost every day of the year. If this isn't a big enough reason to move to Miami, we assure you that this city has something for everyone.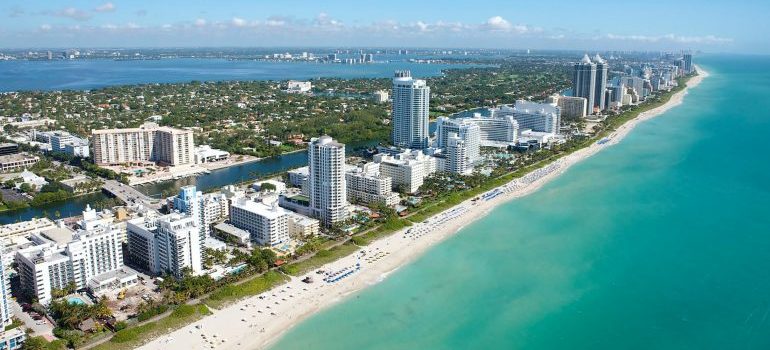 Additionally, Miami is a very diverse city. You can find someone new to talk to every time you step out of your home. It is the perfect opportunity to experience many world cultures in one place. Many people from countries like Cuba, Argentina, Germany, Italy, Japan, India, and many more found a new life in this city. You can expect to learn many new things, even speak a new language. But most importantly, you will have the chance to try lots of traditional food from all over the world.
Miami is also a very accessible city. It's easy to get to and get around the city. If you have lots of stuff that you need to move, residential movers Miami won't have trouble accessing the city. No matter where your old house is, Miami will feel like home in no time.
Why you should start a small business in Miami in 2022
Miami is more than just a tourist place with beautiful beaches and amazing nightlife. It is an important business center in the United States. The city has the third-biggest skyline in the country. With more than 400 high-rises, the job opportunities are endless.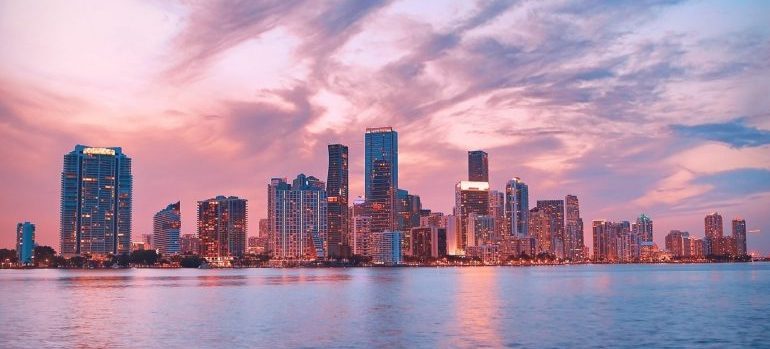 Miami is home to experts from finance, trade, commerce, culture, etc. The last time GDP per capita was measured for the City of Miami was in 2017 and it was $48,140. The city just kept on rising, therefore the numbers must be even higher in more recent years. It is worldwide famous for:
business,
information exchange,
tourism,
politics, and many more
Research even says that it is the third richest city in the world and second place in the US.
Also, Greater Downtown Miami, the urban city center based around the Central Business District, is a story on its own. The downtown area breaks world records for the number of banks that found homes in this part of the city. Additionally, there are many national and international companies here. If you are an expert in the health sector, biology, technology, and many more, you will have no problem starting a small business in Miami.
Everything so far points out that Miami is an ideal place to start a small business in. You will be surrounded by experts in every field, amazing companies, and offices which will definitely motivate you to start something of your own. And even if you're planning to move your business, we've got you covered! Commercial movers Miami will make sure you're back in business as soon as you step foot in the city.
Before you start a small business in Miami this year
There are a few things you need to take care of before you start a small business in Miami. Thankfully, you don't have to go through it alone. City Movers are here to take care of most of the stuff you need in order to relocate.
Choose the new neighborhood and your new house or apartment. Miami has many amazing neighborhoods to choose from. If you're a lover of the urban lifestyle and lively atmosphere, the Art Deco District can be the right fit for you. On the other hand, if you feel like living on a beach, South Beach or Surfside can be perfect. Also, if you crave to try different dishes from all over the world and meet new people, there are perfect neighborhoods for you. Little Havana will bring you the smell of Cuba, or maybe get familiar with Haitian culture in Little Haiti. All in all, there is something for everyone here.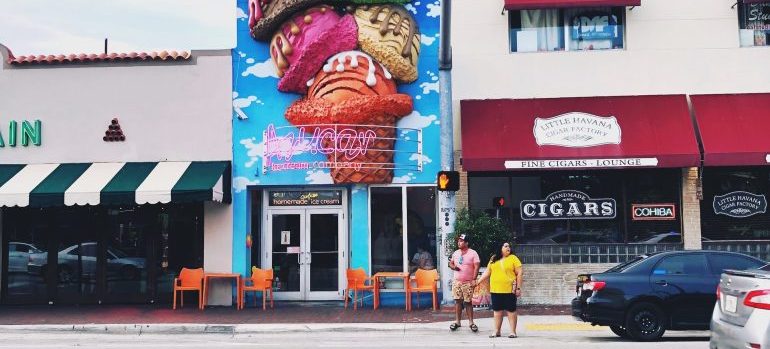 Research the conditions of starting a business in Miami. The city provides many advantages for people who are trying to start a business, mostly when it comes to finances. For example, there is no local corporate tax or state personal income tax, also there is a very low state corporate tax. Financial advantage can bring many new opportunities for your business. You can get some help and advice on the website of Miami-Dade County Business Express and also the Small Business Administration.
This will help you prepare for your life as a business owner in Miami and, if you're moving any of your employees in from out-of-state, you'll be able to help them figure out the relocation for themselves as well.