When moving, you will obviously want to take your belongings with you. This way you will recreate the coziness of your old home in the new one. But in order to get the items from point A to point B, you need to pack them good enough to survive the relocation. Moving with one of the moving companies in Florida, your belongings will be in safe hands. You still have to pack them the proper way. In a household, there are so many items of different shapes and sizes, that you might get overwhelmed. But fear not, our packing guide for your Hallandale relocation will help you complete this dreaded task.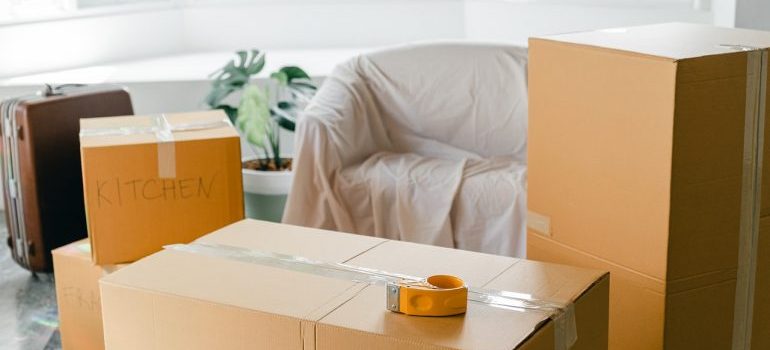 Starting on time is the most important thing
When you have sufficient time to pack your belongings, you will for sure do it better. Rushing things has never done well, and it goes the same for this. Even though it is sometimes not possible, try to start well ahead of the moving date you set with some of the residential movers Hallandale Beach. this is good because:
You will put attention into packing every single item
There will be no time pressure
You will pack at your own pace
Everything will be done when moving day comes
Packing guide for your Hallandale relocation – the kitchen
Anyone who has ever moved will agree on this, the kitchen is the most challenging for packing. That is why we will start this packing guide for your Hallandale relocation with this space. If you want to avoid packing stress, simply hire one of the Hallandale Beach movers, who will do it for you. There are many fragile items, bulky appliances, and oddly shaped objects that need to be packed. When it comes to dishes, wrap every single one in bubble wrap or packing paper to avoid breakage. The best way to pack kitchen appliances is in their original boxes if you still have them. Silverware should be packed in sets of six and wrapped in bubble wrap.
The living room
Since this is usually the biggest room, it will also take plenty of time to pack it up. The TV should be put into its original box with sufficient padding added. And remember to never put it with the screen facing downwards! You should remove any detachable pieces from living room furniture and empty all the things from inside them. Smaller furniture pieces can also be wrapped in bubble wrap and blankets.
The bathroom
It is often the smallest room in the house, but that doesn't mean it is easy to pack. Make sure to declutter and get rid of anything that is almost don't or expired. There is no use packing and transporting something that you will most likely throw away. Since toiletries and cosmetics are mostly liquid materials, it is best to pack them in plastic containers, to minimize damage if something leaks. Towels should be completely dry before being packed into plastic bags to avoid mold. Also, don't forget to pack an essentials bag, which is really important for the first few days in the new place.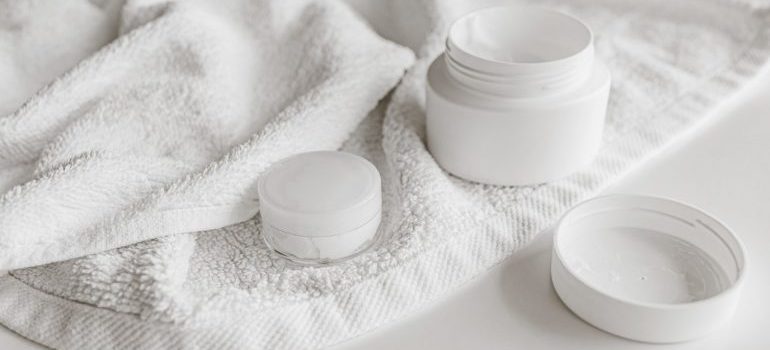 The bedroom
When packing room by room, this should be the last room you or one of the moving services Hallandale Beach pack up. Remove the mattress and put it in a special mattress bag, disassemble the bed, and put the pieces together. Group clothes by season and put delicate items in special wardrobe boxes. For the rest of the clothes, you can use a plastic bag or suitcase. Here you also need to make sure that they are completely dry, for the same reason as above.
Room-by-room packing guide for your Hallandale relocation – conclusion
Packing for a move is a laborious and difficult task. Besides doing it on time, you should also get help for doing it. It doesn't have to be professionals, your family members will do just well. With the help of our packing guide for your Hallandale relocation, it will be a breeze. We wish you happy packing and a successful relocation!