Since you have been living in Miami, you have surely adjusted to its climate. The weather is always pleasant and there are no cold periods. However, if you have decided to relocate to a place with a different climate, it is advisable that you prepare yourself. As a matter of fact, we are going to help you prepare for moving from Miami to a different climate. You will learn all of the important things and you will be fully prepared. Count on one of the top moving companies in Miami to give you a helping hand during the moving process.
First of all, check whether you have suitable clothing items
If you are moving from Miami to a place that has a different climate, this is one of the first things you should do. Namely, it is possible that there are winter periods in your new hometown. Make sure you check the weather forecast and see what the weather is like throughout the year. So, in case the temperature there is lower at the moment of your moving, make sure you have suitable clothes. If it happens that you do not have a winter jacket and you are going to need one, get it before you move.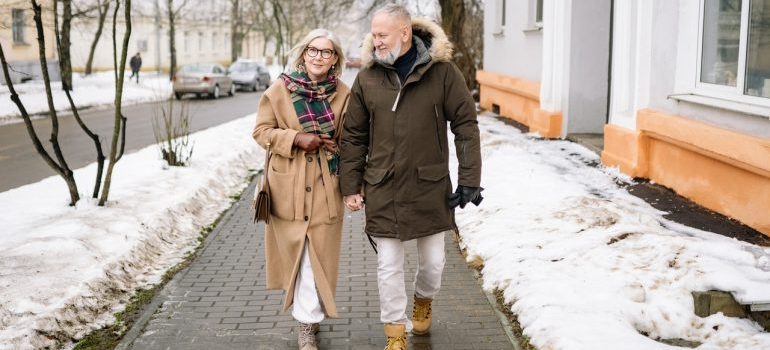 This goes for other items as well. For example, you should get socks, shoes, gloves, scarves, etc. However, what you should be careful with is not to get too many items. Just get the necessary ones and you will buy other things later. Otherwise, you will have too many boxes to transport and your relocation will be more expensive. Should you need a helping hand with packing your belongings, add the most professional packing services Miami offers to your moving plan.
In case the weather conditions are harsh, learn how to layer
What is highly important is to make sure you are always warm. In order for this to happen, you should properly layer your clothes. Of course, this should only be applied when there is snow and it is very cold. First of all, you should have the base layer, that is, thermal underwear. Even though these clothing items are thin, they are going to make a difference. After that, you should put on some clothes that are made of wool or fleece. In the end, put on a puffy or waterproof jacket. It is preferable that you have one that goes below your knees so that it can keep you warm. So, if you are going through an interstate relocation, feel free to get the items of this kind and your movers will take care of the moving tasks.
There will be more chores for you to do after moving from Miami to a different climate
Living in a place with a colder climate means dealing with snowy weather for several months a year. This means that you will have to do some extra work during that period of time. For example, you will have to keep your driveway and walkways clean. You or members of your family will have to clean the snow sometimes on a daily basis. In addition to this, snow and icicles will have to be removed from the roof regularly.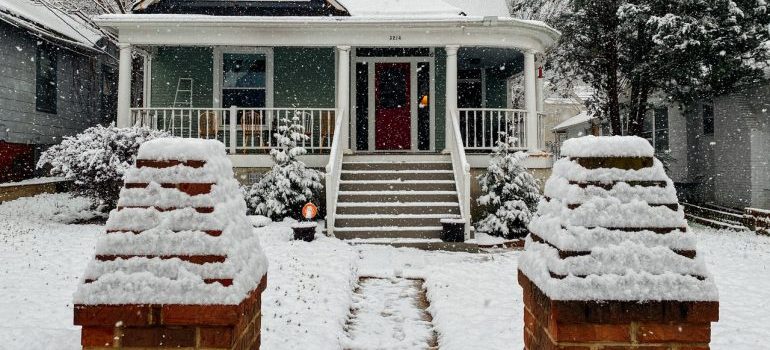 What you do not want are additional damages and, by doing this extra work, you will prevent them from happening. However, if it seems like this is too much for you, you can always change your mind and relocate locally. The most reputable local movers in Miami Beach are going to give you a helping hand.
Check whether the heating in your new home is good
Since you will be in a situation to use the heating often, you should check this before you sign the lease. Feel free to ask the owner what is the condition of it. They will usually tell you the truth, but, just to be on the safe side, ask them to turn it on in order to check. On the other hand, if you have a realtor, you should note to them that this part is important to you. So, let them do their job and you can start preparing for your long-distance move. And remember to transfer your utilities before moving or you'll regret not having electricity and heating pretty quick!
Moving from Miami to a different climate means learning how to drive in different conditions
First of all, it is important to protect your vehicle properly in a situation of this kind. This means that you should check the antifreeze, thinner oil, snow tires, and windshield washer fluid (you will need the one designed for low temperatures). In addition to this, you should also always have in your car some essential winter items. Among others, those are ice scrapers, special protectors that prevent ice from forming on your windshield, and maybe a small shovel.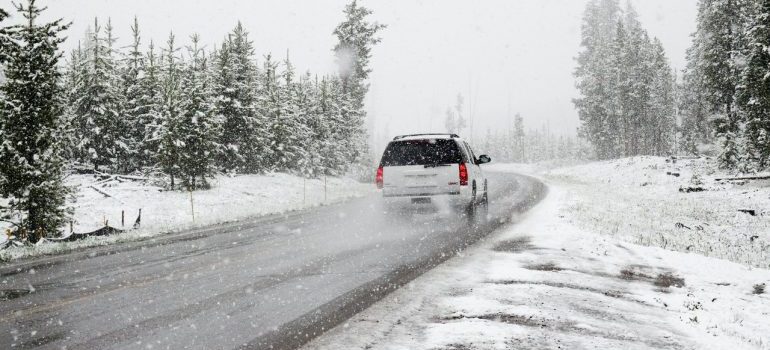 Also, you should adjust to new conditions when driving. So, what you should do is take some time to practice. There will be many slippery surfaces and you should try to prepare yourself for this. Moving is not the right time to do this – let your Florida movers drive the moving vans and learn to drive in ice and snow after you've settled in. However, if you do not have enough time for this, just make sure you drive slowly and there will be no unwanted situations.
In case you have never been living in a place with a colder climate, you will need some time to adjust to it. However, if you have been in this situation and you liked it, you will adjust to a new hometown in no time. Moving from Miami to a different climate is not going to be a great challenge for you. So, start with moving preparations as soon as you decide to relocate and you will be enjoying the comfort of your new home shortly. Let your movers give you a helping hand and the entire moving process will be over before you know it.