Many people, especially retirees looking for a tropical getaway, have their hearts set on making Miami their permanent residence. Middle-aged people usually avoid Miami because it's a very popular tourist destination and downtown is packed with tourists all the time. But for youngsters and recent college graduates, Miami is still a true paradise. Everything you can think of, you can find in Miami. It is a very diverse and lively place. To make your decision about the relocation a little bit easier, we have compiled a list of the most crucial facts about living in downtown Miami that you should be aware of before moving there. After reading all the pros and cons and you decide that you do want to move here, don't hesitate on contacting Downtown Miami movers to help you out.
Pros and Cons of Living in Downtown Miami
We all know that Miami is one of the most popular and most sought-after places in the world. Many consider living in the heart of Miami to be a privilege. That is why our City movers are always busy! And with so many opportunities and beautiful sights and events, how could it not be? But there are some downsides as well and you should definitely take them into account.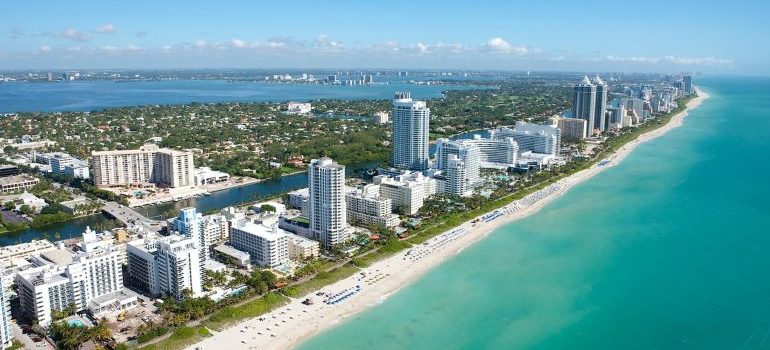 The Pros
1. Diversity
Miami is home to many many immigrants. Almost 60% of the population are international residents. Although the biggest majority of residents come from Latin America, followed by Europeans and then Asians. Downtown Miami is a melting pot of different cultures and ethnicities. And they all live together and there's rarely any trouble. Because the city is diverse, the food scene here is amazing. Especially in downtown Miami. On every corner, you can get traditional foods from all over the world. You'll have plenty of options to choose from.
2. Unique Culture
It's easy to learn something new and also have fun in Miami, thanks to its thriving arts community. The city is home to a variety of theaters, movie theaters, symphonies, orchestras, performing-arts institutes, museums, and galleries. Living in downtown Miami, you can witness one of the world's most renowned art events, Basel Miami Beach which takes place here once a year. The nightlife in Miami is well-known for all the good reasons. Most clubs downtown stay open until 5 a.m. in this area. In Miami, the party never stops. In addition, there are numerous well-known music festivals and events held in Miami each year. If you're thinking about moving this year, Rolling Loud 2022 is coming up pretty soon. So you better hurry up!
3. Low Taxes
Moving to Florida, where there is no state income tax, may save you thousands of dollars. But a move to Miami still won't save you from all the taxes.  But in comparison to other states, such as New York and California, Miami's sales tax is just 7%. Next to nothing really. And property tax rates are established by local governments. You may even be eligible for a reduction if you pay your property taxes on time.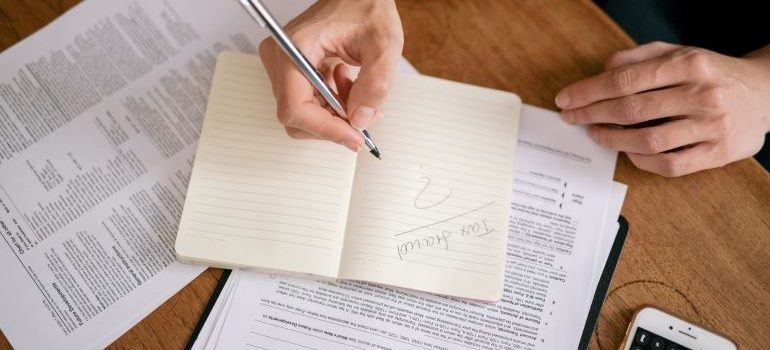 4. Plenty of Job Opportunities
The unemployment rate in Miami is the lowest in Florida, at 1.8 percent. This is one big advantage of living in the heart of the city. As a percentage of the population, this is higher than the national average of 3.6%. The average monthly salary in Miami is about $2,700. Despite the fact that manufacturing jobs are beginning to compete with Miami's enormous tourist economy, the city's top industries remain Hospitality & Food Services. Miami is expected to grow its labor force by 42.7% over the next decade, far outpacing the national average of 33.5%. If you're a healthcare or construction worker, you'll be able to find a good high-paying job here in no time.
The Cons
1. High Cost of Living
The housing market in Miami is brutal. Prices continue to skyrocket with each passing day. It's very hard to land an apartment for rental as well. The demand for houses is still very high, which creates high prices everywhere. Your groceries bill as well as parking tickets, and public transportation costs will all be higher than the national average. It's very hard to make it through the month with an average salary. Especially in this economy. This is the biggest downside to living in downtown Miami. You can cut down on your costs by renting a smaller but still functional apartment. If you don't have time for decluttering, you can rent the best storage Miami and it will still be cheaper than paying for a bigger apartment.
2. Tourists & Traffic
The more crowded a location is, the less desirable it is as a place to reside in. This will depend on where you lived before relocating to downtown Miami, but your daily drive to work may be one of the most difficult things to get used to. When you're trapped in downtown Miami traffic, a million horns won't help. The majority of downtown Miami residents own vehicles. But visitors prefer to use public transit. If you don't want to drive, using public transportation may be a faster option to get around town. But you should know that the buses and trolleys in downtown Miami are usually packed with tourists. It'll be best if you get a bike.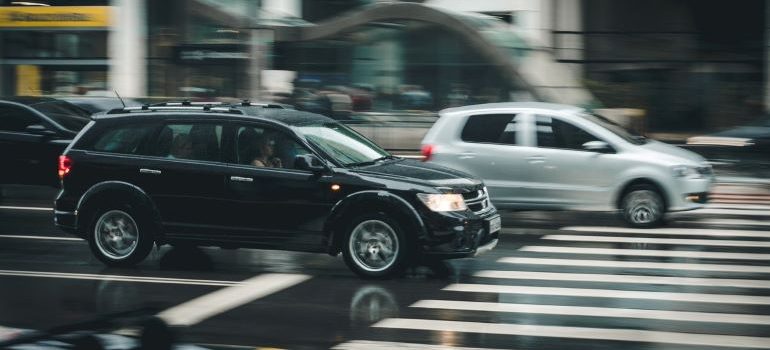 3. Extreme Summer Heats
It's impossible to get through the summer if you're living in downtown Miami without air conditioning. If you're coming from a colder climate, it will be very hard to get used to the extreme heat and high humidity. In the summertime, you should only go out in the sun if you really have to. But if you're moving from other places in Florida or California, for example, this will be nothing new to you. Since you're already adapted to high temperatures, you can start looking through Miami moving services right away.