Are you thinking about moving to Hallandale Beach, Florida?  Moving with a family is never an easy task. There are a lot of things to consider when making such a big decision. You have to think about not only your needs but your family's as well. Especially your children. Florida's education system has greatly improved over the past few years. Especially for elementary and middle schools. In Fort Lauderdale, many new schools have opened as well. But in its' suburb Hallandale Beach, only a couple. Nevertheless, we're here to help you decide where to enroll your kids and share with you which school districts in Hallandale Beach, FL are the best. Stay with us till the end of this article.
Top school districts in Hallandale Beach, FL
Hallandale Beach is a very pleasant community on the outskirts of Fort Lauderdale in Broward County, Florida. Broward County is well known for being an above-average district when it comes to public education. More than 70% of students are proficient in reading and at least 61% in math. The population here is very well educated in comparison to some other nearby cities. Hallandale Beach is also a very safe community and it's an overall great place for raising kids. But to help you figure out which school districts in Hallandale Beach, FL are the best, we at City Movers have prepared a list of the top-notch school districts in Hallandale.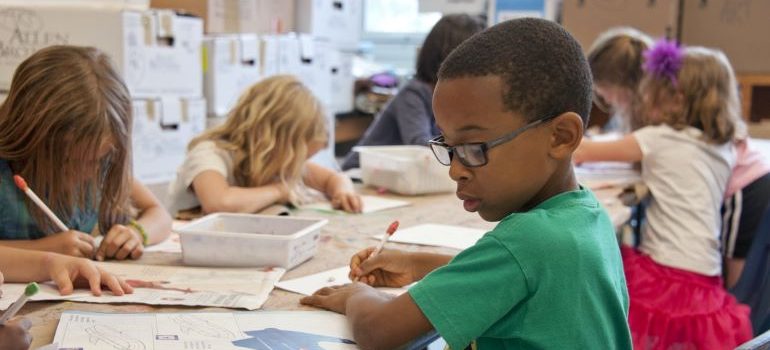 1. Highland Gardens
Highland Gardens is home to one of the most popular and biggest schools in Hallandale Beach. And that is Gulfstream Academy Of Hallandale Beach School. This is a regular elementary and secondary school but it boasts a great reputation. The teachers in this school are mostly young professionals which is maybe even the main reason why parents opt to enroll their child here. They have always been the first school in this neighborhood to adopt new teaching techniques and methods. Gulfstream Academy has received many awards over the years and it has been awarded by both the state of Florida and the country.
2. South Broward
This neighborhood is home to South Broward Montessori Charter School and this is the first Montessori school in this area. A great woman with a big heart, Dr. Maria Montessori, created the Montessori Method in the early 1900s. It is a child-centered educational method that emphasizes student-led activities, mixed-age classes, and instructors that encourage student autonomy. This method encourages them to be independent at a young age and it can be applied even outside of the classroom. It has become very popular in recent years due to the influence of social media. You can see and hear something about Montessori on every corner now and every new mom wants to be a Montessori mom. This school receives more and more applications each year so you better hurry up if you want to move there. If you need help with your move, don't be afraid to call local movers Hallandale Beach to help you out.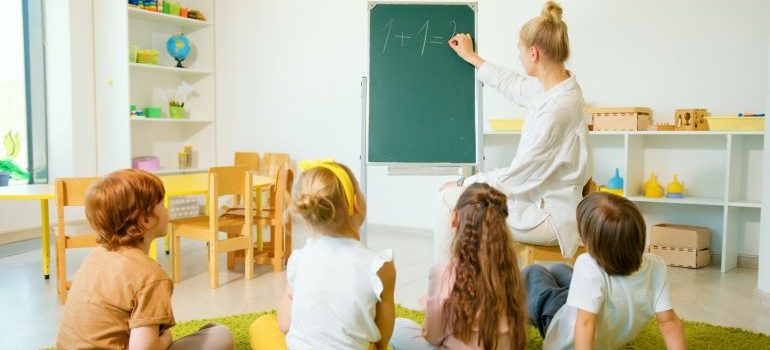 3. Pembroke Park
In the close vicinity of Pembroke Park, on NW 9th Avenue, you can find the best high public high school in the area. That is Hallandale High School. This high school emphasizes science and math, but social sciences are not overlooked as well. If you have a high school student, moving somewhere around Pembroke Park would be a good idea. And our residential movers Hallandale Beach will gladly assist you with the move. This high school also offers dual-enrollment programs so your child will be able to stack up some college credit here. This is the main reason people are choosing this school. Plus, it's a public high school. And your kid will have plenty of social events at the school as well and we're sure that they will make many friends.
4. Foster Road
This neighborhood is home to Lanier-James Education Center School and this is one of only three disciplinary centers in the Broward Public School District. It is located on the oldest education site in the city, the Northwest Corridor. This school emphasized behavioral studies and it helps students qualify for higher institutions. The school's personnel is very professional and kind. The focus of Lenier-James education center is on character building and they are very eager to help all of their students become productive members of our society. This school is trying its hardest to help children who haven't been that successful in traditional school settings become active and proud members of society. It has many designated programs you can choose from. It's best to take a look at their official website for more information.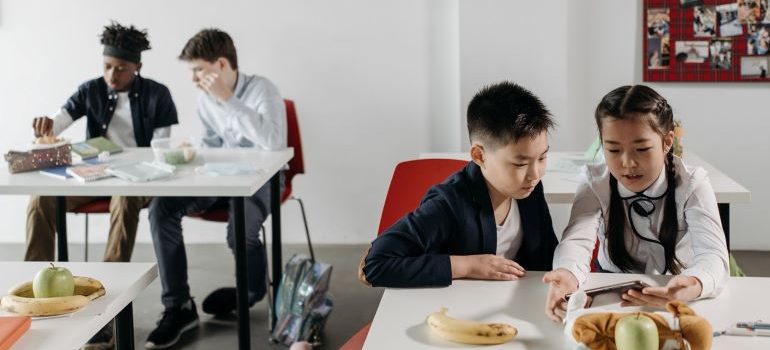 5. Golden Isles
Golden Isles is a very charming neighborhood in Hallandale Beach near the oceanside. This borough doesn't have that many schools, since most of them are located in Northwest Corridor or in the city center. But it has one very special education center. And that is Out of the Box Education Services. This is a special education facility and it's focused on the early years of education and child's development and growth. They offer customized programs so that your little one can start improving and developing their talents at an early age. Every child is given special attention and the goal is to find the things that they are the most interested in and lead them in the right path. If you have small children, this borough may be the best choice for you, so you may want to start looking for moving services Hallandale Beach FL as soon as possible.
Final note
No matter which district you choose, Hallandale Beach is not a very big place so you'll be able to get around easily everywhere. All school districts in Hallandale Beach are great in their own way. Hallandale Beach is a beautiful place to live overall. You just have to find the right fit for you. Don't hesitate on contacting us if you need any moving services in Hallandale Beach.