When people move to Florida, it's difficult for them to choose which one of these two is the best moving destination for them – Boca Raton vs Miami. Many factors come into consideration when people are choosing their next best place of residence. In addition, personal preferences are important parts of the decision-making process. Moving usually comes as a result of thorough research and careful planning. To know if the place is the one you would call your next home, you must learn all the important information about any particular place you would move to. This is where we at City Movers come to the rescue! We created this comprehensive and time-saving guide to help you make the best choice for yourself faster. We are also ready to carry out your move whenever it's convenient for you, so feel free to contact us for more details about our offer!
Which place is more popular – Boca Raton vs Miami?
Florida, in general, is one of the most sought-after inbound states. Furthermore, some cities tend to be more popular than others for various reasons. For example, Miami is ideal for those looking forward to living an exciting life. It's a city that never sleeps and is buzzing with people who mainly live fast-paced lives. This is also a place where people – whether artists, engineers, etc – come in order to live a fulfilled and prosperous life. At the same time, some remote neighborhoods in Miami are ideal for families and those who appreciate a more quiet environment. The prices there are cheaper than in the very heart of Miami. Boca Raton, on the other hand, is known as a vibrant yet affluent part of Florida.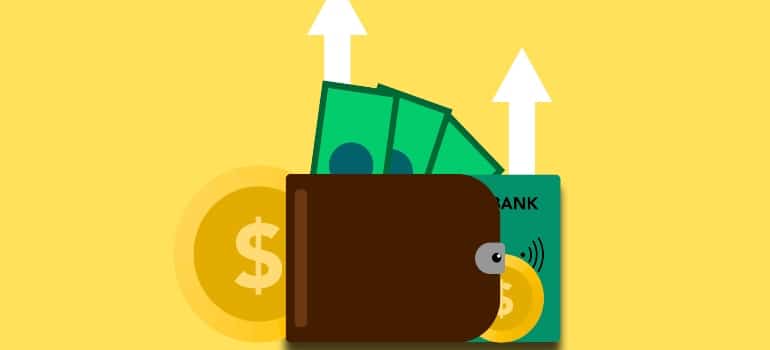 We must take into consideration that people's needs and financial stability dictate their choice of moving destinations. Furthermore, the popularity of any city will depend largely upon its economy. This is one of the reasons why moving trends are volatile. While a small number of cities tend to keep their spotlight as the most desired places to live, others may be replaced by cities that haven't been as popular until recently.
Daily necessities and utilities in Boca Raton and Miami
To determine which city is more affordable, we also have to compare the prices of everyday necessities. We are going to use an index of 10 that represents the national average. Anything below it is considered a lower-than-national-average value, while higher numbers mean the prices go above the average ones.
Groceries:
Miami: 10.7
Boca Raton: 11.2. 
Utilities:
Miami: 9.6
Boca Raton: 9.7
Transportation:
Miami: 14.5
Boca Raton: 13
Healthcare:
House prices in Boca Raton and Miami vary
Rental is a prevalent living option both in Miami and Boca Raton. However, it's more likely to own a house in Miami than in Boca Raton at some point. While both cities are famous for wealthy neighborhoods, Miami stands as a cheaper (by 3.5%) place to live compared with Boca Raton. The current median home price in Miami is $493,000, and in Boca Raton – $550,000. 
However, keep in mind that not all neighborhoods in either Miami or Boca Raton have the same house prices. Whether you plan to rent or buy a home, make sure to hire a professional realtor to guide you through the real estate market in the city you choose. That way, you won't have to deal with fraudulent schemes that don't have your best interest at heart.
Miami is slightly cheaper than Boca Raton
When we compare the above-mentioned values, we can clearly see that Miami is a little bit more affordable than Boca Raton. However, it's worth mentioning that both cities are ranked as some of the best places for work and living. The quality of groceries, air, and overall lifestyle are the main motivators for people to move to both cities. Bottom line – you won't make a mistake whatever city you choose. 
Miami and Boca Raton both have strong economies and diverse job markets
Another factor that determines the life standard in any city is how strong are its economy and job market. With a well-paid job, the costs aren't too noticeable. This is why Florida cities remain popular moving destinations despite higher-than-average prices. Job markets in Miami and Boca Raton are booming, and there's no sign it's going to stop any time soon.
You can choose either Boca Raton or Miami to pursue career advancement and entrepreneurship. Both cities don't lack job vacancies, which is good news if you want to move to warmer areas with more opportunities. The salaries in both cities go above the national average, which makes it possible to have a stable financial situation and a healthy work-life balance.
Miami holds a high spot among the most popular business hubs in Florida
Moving to Miami for a job is a common occurrence. Considering that Miami has the greatest number of job opportunities, it's not a surprise why so many people come here to seek better vacancies. The IT companies, education institutions, the healthcare industry, and the government are one of the top employers. The only thing you should watch out for is a high competition rate, which makes the job hunt difficult. While some land a job right away, others wait up to a few months. For these reasons, you should research the market, land a well-paying job, then seek moving companies Miami has on offer.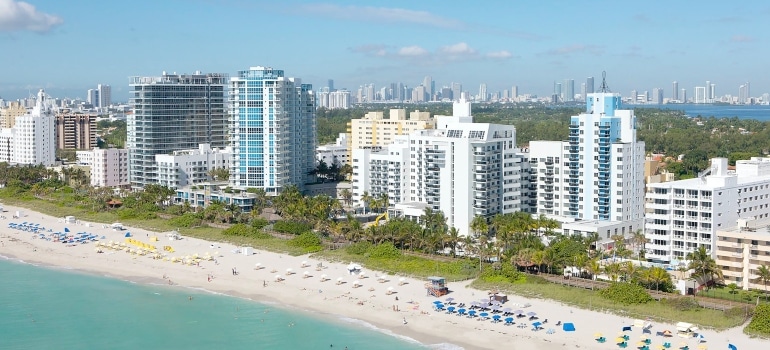 Miami is a melting pot of various start-up businesses that surpassed a threshold of 5 years. Due to high salaries, and more affordable neighborhoods, people often tend to move their businesses to Miami. That's why moving and packing services Miami has on the market are always fully booked! According to a recent survey, most of the relocations were mostly long-distance and commercial. Families and young professionals are currently one of the most frequent newcomers in Miami. Parents can get better jobs and enable a high-quality education for their children.
Living in Boca Raton means living quality and healthy lifestyle
If you want a life in a smaller, cozy place with a high living standard, then Boca Raton is a great choice. While living there is on a pricier end, the salaries are higher than the national average and allow people to have a financially stable life. However, you must have in mind that the job competition rate in Boca Raton is also among the highest. Due to a wide array of opportunities, people waste no chance and apply for jobs right away.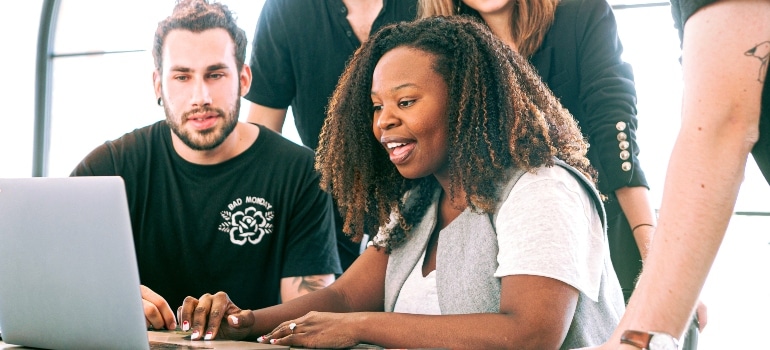 People in Boca Raton are one of the most welcoming ones you'll ever meet. The community in this lovely place is also known for its diversity, so anyone can feel at home. Plus, the climate is pleasant throughout the entire year! In case a prosperous and laid-back lifestyle sounds great to you, make sure to check movers Boca Raton residents highly recommend!
Choose affordable movers to execute your relocation stress-free
Whether moving to Boca Raton or Miami, you need to find a team of expert movers who are ready to execute all the moving tasks for you. That being said, you should spend some time searching for some of the best local movers Boca Raton and Miami have on offer. However, it's worth knowing how to determine which company stands out as a reliable one, and which to avoid.
Professional and trustworthy moving companies share the following common traits:
Reliability – Their reputation is based on the work they do and the trust they get from their customers. So, make sure to check customer reviews to see what they say about the company's expertise.
Free estimate – Every professional and experienced company wants to give their customers an opportunity to decide whether to hire them. That's why a free moving quote is the first thing to look for in a company you would like to hire.
Licenses – No matter how appealing their website and marketing seem, avoid any company that isn't licensed.
Experience – The more the company is experienced, the better service quality you can expect from them.
Check additional moving services as well
Before you hire your chosen residential movers Miami (or Boca Raton), check their service offer. In addition to top-quality moving services, you need excellent storage space for your goods. Modern storage solutions have a feature that helps to manage the most optimal temperature inside the storage. Also, don't forget professional packing services so you can have your items ready for storage, as well as for the road. If you are moving heavier, and easily breakable items, then you might want to consider hiring piano movers. In addition, you can also find art movers who are skilled at packing and moving expensive art collections. Usually, full-service movers have all moving, storage, and special services in one place. For many people, hiring full-service movers is the most optimal, time-saving solution.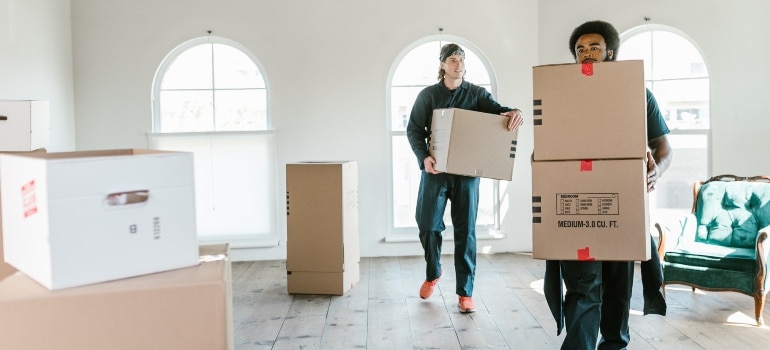 The quality of packing supplies Boca Raton or Miami movers provide matters. Don't hesitate to check the boxes yourself, in order to know if they are durable enough. You have the right as a customer to know if the service offered to you is worth investing in. Moreover, you don't need a scenario where your items are just scattered inside a moving trunk just because the boxes didn't survive the road.
Pricing vs. quality
One of the biggest dilemmas for people who are moving is whether to rely on price points or to give an advantage to service quality. The most optimal solution is in the middle, which means that the ideal situation would be the one where the price meets the quality. For example, the majority of moving companies Miami prices aren't that high. Rest assured it's entirely possible to find the movers who serve your best interest, and provide top-quality services, while the prices remain affordable. Moving doesn't have to be a luxury. On the other hand, it's not a good idea to either settle for low-cost movers without researching their previous work. Therefore, avoid hasty buying decisions just because the prices of moving boxes (and other services) are too low. It doesn't mean that the quality is the one you need.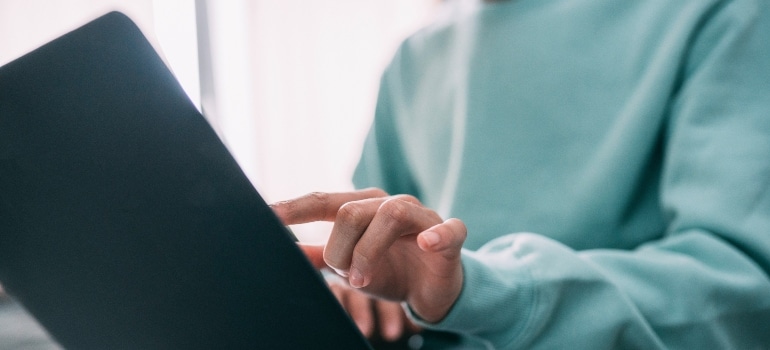 Various moving schemes that advertise themselves as credible movers want to attract their customers with surprisingly cheap offers. However, once you request to see their storage units, they immediately refuse and try to convince you why you should trust their marketing. In addition, such companies usually don't offer a free quote, but rather look for an opportunity to impose extra fees. Be sure that professional and serious movers don't function like this. They do their best to keep it honest with their customers at all times. When you spot a fake mover, move on with your search without turning back.
Don't rush with moving preparations
Which city is the best one for you – Boca Raton vs Miami? Where do you see yourself living the lifestyle you want? This question will help you decide your next place of residence after you learn more about it and secure a stable job. Moving is all about a carefully curated plan, hiring moving experts, and patience. Whenever you rush the move, it doesn0t go as according to the plan. That's why organization and budget planning are necessary. Furthermore, packing also has to be done in a careful manner, with precision. What helps people stay on track with their moving duties is learning about their new place of residence. Simply find the places where you would gladly spend your time off. If you are an outdoor person, explore those options too! That way, you'll keep yourself motivated and excited about the move, and your new life chapter!