Relocation is an important life event that brings many changes to our lives, daily routines, and habits. Furthermore, relocation can also have a big impact on our budget. That's right, relocation is a complex process with many stages, and together they require some serious flexing of your financial muscle. Moving is expensive. Is there a way to save some money? The answer is yes, and there are countless ways in which you can achieve this. Therefore, we are going to show you the places in Miami to get free moving boxes. Stay tuned.
The high cost of moving boxes compels you to find places in Miami to get free moving boxes
According to several surveys, the average cost of a local move is around $1,483 for a 4-bedroom home. The same sources claim that a long-distance relocation can go anywhere upwards of 5,000$. This is a serious investment that requires serious contemplation. These are the median numbers for Miami, but they can apply to some other places as well. If you wish to relocate to the biggest city in Florida, it is advisable to hire Miami movers. Check out their websites and compare moving quotes.
There are many costs associated with a relocation other than the move itself. You have to prepare your entire life for relocation, after all. But one cost stands above all others, and it's often not included in Miami moving services. Those are, of course, moving boxes. Many people disregard the importance of quality boxes as well as their overall cost. After all, they seem affordable enough. But you don't need a single box. In fact, you're probably going to be needing dozens of them. And when you take into account that the smallest of boxes for your move can cost you anywhere between $1 and $2, the costs can quickly add up.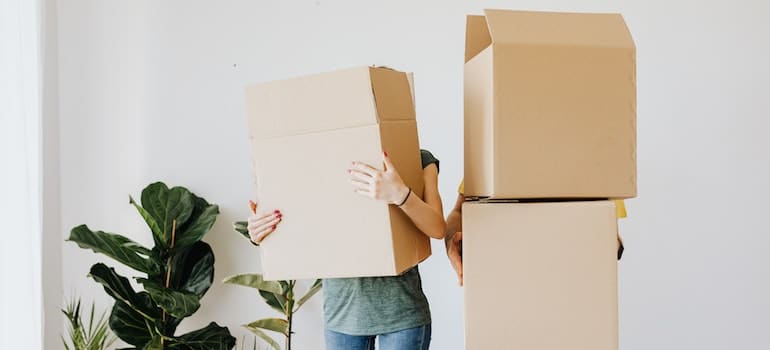 How much do moving boxes cost?
While each move is unique and requires a unique set of boxes, it's not hard to calculate the final cost. As we already mentioned, small boxes can be up to $2. Medium and large moving boxes, the ones that you'll mostly use, can be anywhere between $2 and $3. Some, like wardrobe or picture boxes, can go as high as $10 or $12. That's a lot of money for something you will be recycling immediately after the move.
When you count all that up, an average studio move can cost more than $100 in moving boxes alone, not counting paying for Miami residential movers. And the costs go up from there. Therefore, finding places in Miami to get free moving boxes is very important. Hopefully, you have options. Moving boxes that you'll get at your local Costco for free are almost identical to those that you would buy. So, you can put that $100+ towards much better use.
What are some of the best places in Miami to get free moving boxes?
There are many ways to get free moving boxes. Sometimes you'll be able to get them from your moving company. Especially if you added packing services Miami moving companies offer. In those cases, you won't even have to worry about packing at all. But what if you plan on packing by yourself? Hopefully, there are plenty of options to choose from. So, you can go for the ones that are the most convenient for you.
Your friends, neighbors, and relatives might still have leftover moving boxes
There are many places where people exchange moving boxes and give them for free
You can be creative and use what you already have to lower your packing costs
Retail stores are some of the best places in Miami to get free moving boxes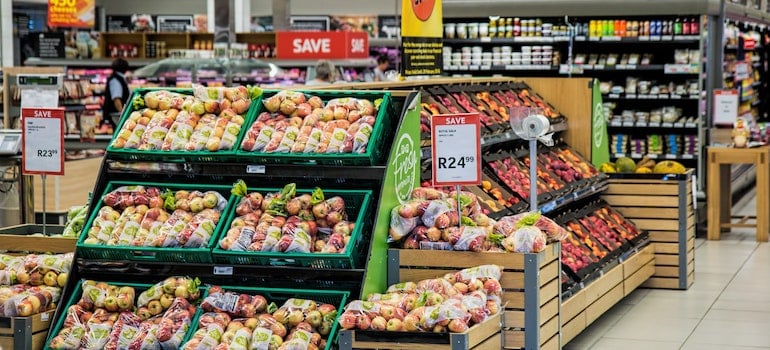 Ask your friends and neighbors if they have any leftover moving boxes
If you have friends or relatives on neighbors that recently relocated, you should talk to them first. Maybe they saved some of the boxes. A lot of people tend to hang on to their boxes since it's usually a shame to throw away hundreds of dollars worth of boxes. You might not be able to use all of the boxes as some might get damaged, but chances are you'll put most to good use. As a bonus, they might also have other moving supplies that you will need in order to successfully relocate:
Packing paper
Packing tape
Bubble Wrap
Styrofoam peanuts
Sticker labels
Box cutters
All these items can be obtained at your local DIY store, but why would you waste your money if your friends can give them to you for free? You should ask your friends for help in general. Instead of paying for an expensive night out, you can put nice and useful together.
You can invite them to help you pack your belongings and thus help you to save money you would spend on packing services. Books, clothes, kitchen items, and toys are all easy to pack. You can do it on your own or with the help of your friends. Moreover, you can make a party out of it. Get some pizzas, wine, and snacks, and enjoy your evening while packing. You are leaving soon, and maybe they won't be able to see you as often. You'll all cherish this opportunity to spend some time together.
The Internet can solve all of your problems
We are just kidding. But when it comes to free moving boxes, the internet can be quite helpful. First of all, check Craigslist. Browse the free section to see if anyone is giving away used boxes. You can even buy the boxes as they will be cheaper than in the DIY store. Next, use Facebook to find used moving boxes. The most popular social network in the world has a wide array of groups and pages dedicated to pretty much everything, so there is a chance that you will find something there.
One of the most popular ones in recent years has been Facebook Marketplaces. All it takes is entering 'free moving boxes' into the search bar and you're surely find plenty of results in your area. If you get plenty of results, narrow them down. So, entering your neighborhood in the search bar should give you more local results. For example, you can search for 'free moving boxes Little Havana'.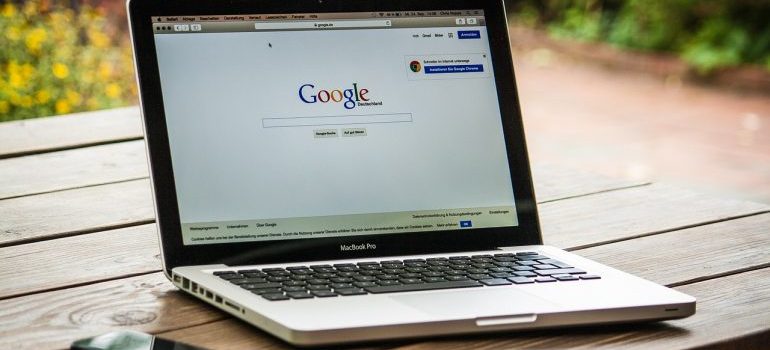 Websites like Letgo and Freecycle are also popular platforms where you can find various free stuff including moving boxes. Make yourself a cup of coffee and see if someone who lives nearby has moving boxes that he wants to get rid of. It can sometimes seem like a time-consuming task. But going to hardware stores looking to buy boxes is equally a big task. So why not try free options first?
The best places in Miami to get free moving boxes are supermarkets
Who has a constant influx of different products? The answer is the supermarkets. All those goods come in cardboard boxes. Each day. In countless amounts. So, if you wish to save some money on packing tools, we advise you to pay a visit to your local supermarket. Be it Walmart, Costco, Target, or some other store, they certainly have leftover boxes. And the best part is that they probably have them in all shapes and sizes. The best thing about these large stores is that usually have other packing supplies as well. So, you can buy your tape and wrap while getting your free moving boxes.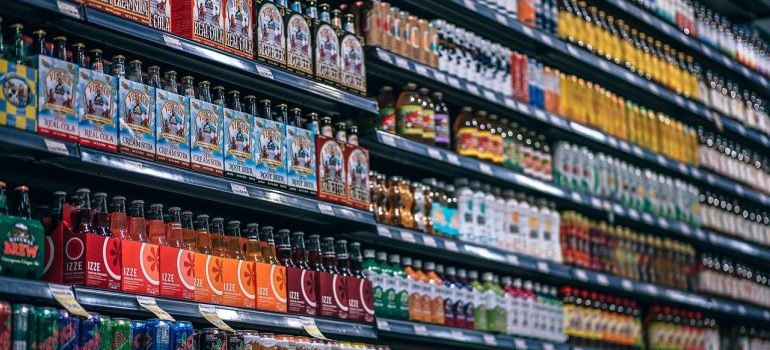 Politely ask the manager of the store if it's not inconvenient for them to give you some of their boxes. Explain your situation, that you are relocating and that you need boxes to pack your belongings. Heavy items like cans or jars come in sturdy boxes, and these are perfect for your needs. It will be easier for you to pack, and it will be easier for your City Movers to carry the boxes if they are not prone to breaking apart.
You can find free boxes in specialized stores
If your local supermarket is depleted of boxes, which we doubt, you can check out other stores as well. For example, bookstores. New editions come in boxes, and these could be perfect to pack your own books for moving. If they are out of boxes, ask when they are expecting a new shipment. Try to "book in advance" your boxes. Another worthy candidate is your local liquor store. Considering the fact that bottles are heavy, your liquor store should have some heavy-duty boxes. As we already pointed out, sturdy boxes are a preferable option. Sturdy boxes also last longer and are ideal if you plan to temporarily move some of your belongings to a storage unit.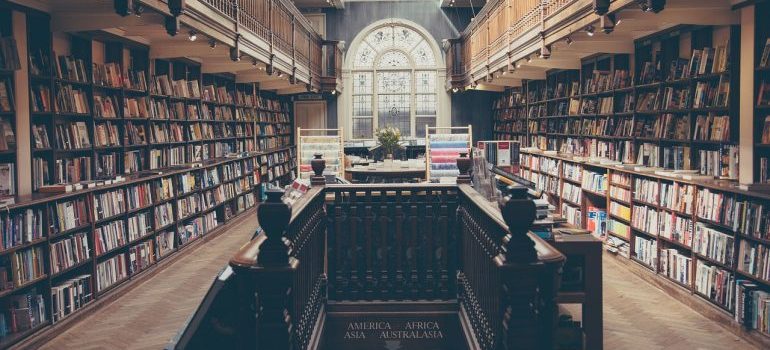 Next, you can also see if your local pet store has some spare boxes you can use. To sum up, any store that sells some goods is a potential place where you can find free cardboard boxes. Just be polite and people will be glad to assist you.
Coffee shops, bars, and restaurants are all great places in Miami to get free moving boxes
You probably already have your favorite cafe or bar. It's a place that you often visit with your friends, know the staff and enjoy spending time there. So why not ask them to give you some boxes? All of these places get lots of fragile items in sturdy boxes. For example, bars might be getting regular shipments of beverages. All of those come in strong, and thick cardboard boxes. Those are perfect when moving books and other heavy items. In fact, those boxes are almost as good as the ones you'll get from local movers Miami if they were to pack your belongings. Just make sure that they aren't wet or otherwise damaged. The last thing that you want is for your box to break. But you're probably going to be able to use at least 70% of the boxes bars and restaurants give you.
Recycling drop-off points are perfect for finding free moving boxes
It's always better the reuse or repurposes than recycle, right? Ask yourself, what would you do with your moving boxes after the move? You'll probably hold on to them for some time if you have the space, and then take them to the nearest recycling center. Those are some of the best places to get free moving boxes. There are many drop-off points in Miami that you can visit. These are just a few of them:
Catalytic converter Recycling
Data2shred
World Waste Recycling
River Recycling
All those boxes would be perfect both for moving and storing your items in the best storage Miami has to offer. Again, it's important to choose undamaged moving boxes. Make sure you take a good look at them from all sides before putting your items in.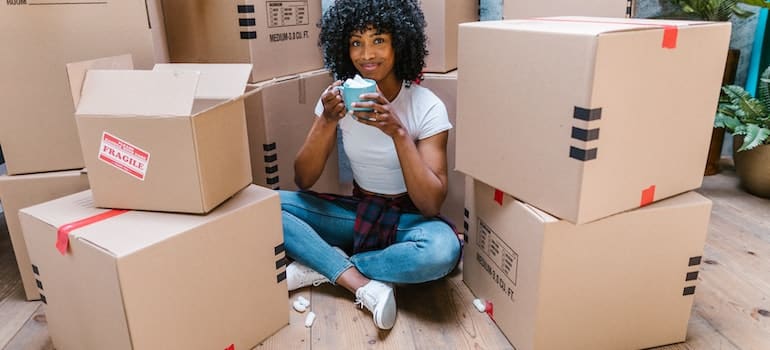 Other possible places in Miami to get free moving boxes
Being an ultimate tool to transport things, free cardboard boxes are not that hard to find. For instance, see if someone in your neighborhood is organizing a garage sale. Swing by when the sale is almost over, there is a higher chance for you to find empty boxes at that point. If you are really unlucky and haven't been able to find moving boxes at any of the aforementioned places, you can try local dorms, apartment complexes, grocery stores, etc. But you will most likely find free moving boxes in the first retail store that you visit. There are many ways for you to save money during relocation. Complimentary packing tools are certainly one way you just need to know the right places in Miami to get free moving boxes. We hope our ideas will help you in your quest. We wish you a safe relocation.
.