Palm Beach is one of the most enthralling cities to move to in Florida. Placed just north of Miami, it is on an island detached from West Palm Beach and other nearby towns by the Inter-coastal Waterway. This small town consists of approximately 11,000 wealthy residents. If you can afford the lifestyle here, you'll have a great quality of life. Some of the best places to live in Palm Beach County have a low crime rate, lots of amenities, excellent schools, and good employment opportunities. To learn more about those beautiful and highly coveted locations take a look at the guide that Get Moved Today team has prepared for you!
Let's talk about Palm Beach County!
Palm Beach has a plentitude of impressive, unique shops and great places to dine. Many rich and famous people live here. The population tends to multiply during the winter months to around 400%. Although some of the best places to live in Palm Beach County can be expensive for purchasing a home, don't worry. You can still find affordable options and hire one of the top moving companies Palm Beach County can offer. There are start condos for around $200,000 and single-family homes for less than $500,000. Additionally, rentals start at $2,500 per month.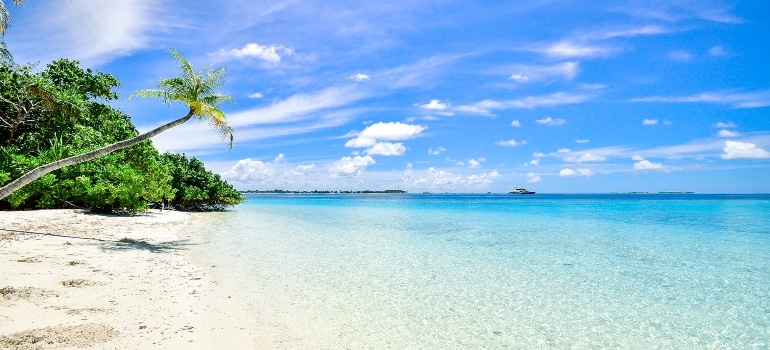 However, just like with everything else, Palm Beach has some flaws too. Because of its proximity to the Atlantic Ocean, some specific areas in Palm Beach County come with a high risk of damage from hurricanes, sea-level rise, and flooding. It has a higher probability of evacuation than other cities in Florida. Still, these factors seem to not be able to deter its residents from living here. Nowadays, the entire state will be alarmed on time if any kind of weather disaster is approaching. This ensures a safe and comfortable life without being anxious.
The best places to live in Palm Beach County according to many
So, before we start naming all these wonderful places, let's see what a certain place must have to be suitable for living and working. It is understandable that every person has a different lifestyle and that we all look for different things. Nevertheless, there are many general rules and traits that can go along with anyone. To make you understand the list better here is what you should focus on during your search:
Crime and unemployment rate
Job opportunities
The total distance from your current place
Living costs
Things to see and do
These factors will determine your entire stay and lifestyle in Florida, so it is for the best that you don't ignore them. Set your priorities straight and follow the traits these places have for a better experience. 
Riviera Beach
Although this rough-looking beach burg doesn't look much at first glance — it's more famous for its tiki hut at the marina. It has a population of more than 35,025 people who come from different states and countries. Apart from being a breathtaking place to see and spend time in, Riviera Beach is famous for some other things as well. American novelist Frederick Exley has immortalized this location in his 1968 novel "A Fan's Notes". here, you can find many museums capturing the history of this city and the entire state at the same time.
It is worth mentioning that Riviera Beach has an overall living cost above average. With the official rate of 106, utilities and housing are the only expenses that are below 100 and the USA's average.
Of course, even the best places must have a couple of flaws that will define them too. Not mentioning them can cause some issues in the future and it is best to be aware of them. Riviera Beach can sometimes be overcrowded with tourists and that can create a lot of issues for residents. Traffic will get pretty messy during summer, and you will get into situations where you will leave your vehicle and not use it for some time. If you don't mind a bit of traffic, then contact some of the best movers in Florida and book your move to this wonderful place!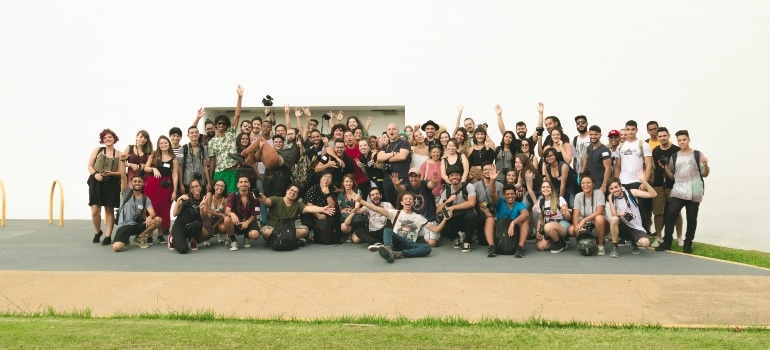 Boynton Beach
This municipality offers a bit of everything. On the east, there's a beachfront with an inlet. In its center, is more of a blue-collar area. All together your new home is some kind of oasis. Here you will get a chance to enjoy beautiful beaches with white sand and blue crystal water. But the beauty is sometimes not enough for living comfortably. This city is also a little bit more expensive and goes above average with 104.4. Health cost is pretty expensive, but the good news is that Boynton Beach offers countless job opportunities for different professions. In this city you will easily find a job if you are:
Doctor
Teacher
Lawyer
Construction worker
Real estate agent
With a good income, you will be able to enjoy a comfortable life in this city. Moreover, on Congress Avenue, you'll find a mall and a SuperTarget. Finally, if your Boynton Beach movers move you to the west, you'll find a lot of big, gated communities. People here are welcoming to new residents and will help you get to know the place better and faster. If you're into the whole peace-and-quiet thing, then there are no cons for you here!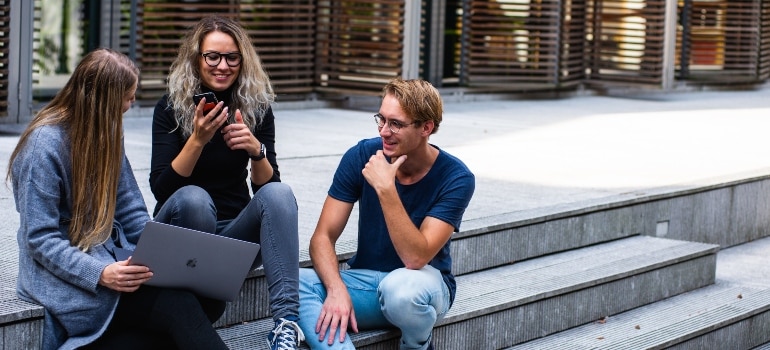 Jupiter Inlet Colony
Jupiter Inlet Colony is a town of fewer than 400 residents. It lies in the area of 54 ha and for many, it is a really small place to live in. But the majority of small places are actually among the best places to live in Palm Beach County. A lot of people who decide to move here with the movers Jupiter FL are working remotely. This town is extremely quiet with a low crime rate and an amazing community. Also, every home here is a stone's throw from the beach! If you are a young professional or a freelancer, you will immediately fall in love with this place. It will give you anything you need to work in your private and peaceful environment.
A lot of celebrities actually have their summer homes here so don't be surprised if you come across them during a regular beach day. Since they are always after quiet but beautiful places, Jupiter Inlet Colony works great for them.
Ocean Ridge
Ocean Ridge is a community dotted with beachside mansions that look a lot like palaces. Yes, homes here can be pretty expensive but that doesn't mean you won't be able to find something to fit your pocket. You should know that a lot of people went over the price because Ocean Ridge has something not many places out there have. With the crime rate 35% lower than the average, it represents a perfect place to start a family and raise kids. If you have your own business and wish to find a place that will provide a safe and comfortable life for your family, look no further.
If Ocean Ridge suits you, make sure to start planning your relocation now. For those who are coming from other states, keep in mind that you should know who to inform when moving out of the state, including your company, school, or university.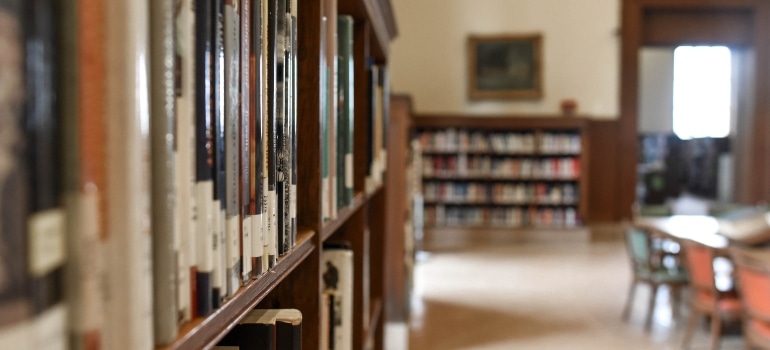 Palm Beach
Another Florida gem and one of the best places to live in Palm Beach County is Palm Beach. It is a favorite place among rich people who love spending time here in their private properties. Somewhere in all the private beaches and gated palaces are spots where nonmillionaires can enjoy themselves. For instance, there is the public bike path, the famed surf break at Reef Road, or the shopping location Worth Avenue. Expect to be a little surprised with pricing here. Palm Beach is, after all, a pretty luxurious place.
With prices being this high, the living cost in Palm Beach is above average as well. But just like in many other situations, with a good and stable job will be able to maintain your lifestyle just fine.
Royal Palm Beach
If you decide to move to one of the best places to live in Palm Beach County, you'll be able to enjoy 20 public parks. This municipality has set a standard of ten acres of parkland per 1,000 residents. Which is why it carries the title of Tree City USA by the National Arbor Day Foundation. Add some top-notch schools and it's hard not to wish to raise your family here. Just contact movers Royal Palm Beach FL to help you pack your items and you will be here in no time!
The first thing you should know about this place is that is the only inland place in this county with the word " beach" in it. Unfortunately, Royal Palm Beach is 15 miles inland from the Atlantic Ocean but has other things that will make you love every single step of it. The parks are something that makes this place one-of-a-kind and an absolute must-visit.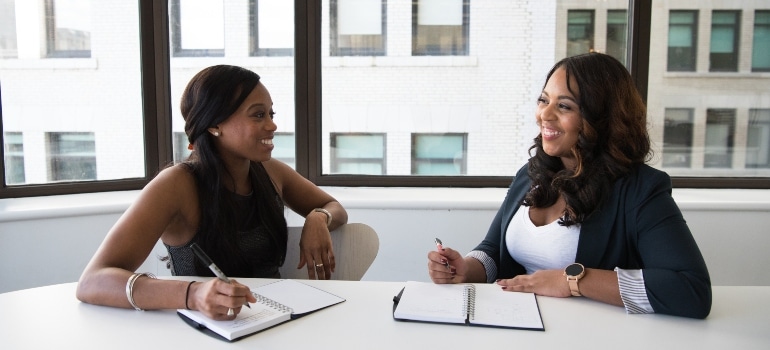 Utilities in this place are above average while the rest of the living costs will go above and higher. If you are looking for a job here, make sure to send out applications on time, no matter the profession.
Keep a close eye on the real estate market if you plan on buying properties here. The thing with the best places to live in Palm Beach County is that people are more than interested in them. As soon as something new pops up, it won't be on the market for too long. Find yourself a good agent, and as soon as they have something good to offer go and check it out.
Boca Raton
Boca usually finds itself on the end of many punch lines about South Florida's elitism. But it offers a lot of options. With a population of 98,776 people, it is one of Florida's giants. Here, you will find everything you need, as Boca Raton is extremely proud of its diversity and the lifestyle it offers. This city may be expensive for some, but it will give you plenty of time to get used to it and find your own call. Moving here with the help of the local movers Boca Raton is the best thing you can do for you and your family! Most popular companies include those working with communications, construction, and of course, tourism.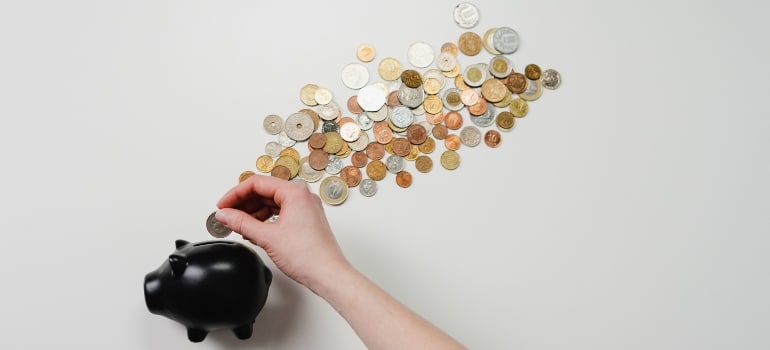 If you come from another state, you may find it difficult to deal with nostalgia when moving to Boca Raton. A lot of people will find this city too big at first but will fall in love after just a couple of days. The wonderful community will wait for you, no matter if you choose downtown Boca Raton or the suburbs.
The food is delicious, and the music is great, from Mizner Park to Sunset Cove, move to Boca Raton, because it's got it all. There is definitely something for everyone, therefore, whether you are moving with your family or as a single professional you will love living here!
West Palm Beach
Lately, there has been a new flow of fresh air that transformed the former retiree sanctuary into a city for the young as well as the old. That is how all of us ended up having West Palm Beach as an ever-lasting source of fun and a good lifestyle. This city is perfect for young people and young couples who will enjoy the nightlife and countless restaurants in West Palm Beach. Around 111,006 people live here and the majority of them work here permanently. According to some statistics from 2022. more than 40% of them work remotely for companies in West Palm Beach or Miami.
Before you decide to rely on movers West Palm Beach FL make sure to explore this place to the fullest. You may find its scenery beautiful but West Palm Beach may be a little bit more expensive for you.
Lake Worth
First of all, Lake Worth is probably the epicenter of Palm Beach County's arts scene. This quirky town is drawing in the artists and musicians of Palm Beach County. Additionally, thanks to a locale like Propaganda, you can enjoy live music just about every day of the week. You can only imagine how beautiful this place is during summer when nights are long, and people are all around its main streets. Brace yourself for delicious meals and locals who are extremely welcoming to new residents.
Due to a low crime rate, Lake Worth is one of those places military families love. Another thing you should know about this place is that if you have your own small business and are creative, your talent will be appreciated here. You can open a shop selling your DIY goods just like many locals do. At almost every corner you can see street painters, people selling souvenirs, and much more.
Buying property here is probably the best thing you can do if you decide to officially move. After the global pandemic, prices are lower and if Lake Worth has anything, it has beautiful homes. 
Delray Beach
Not only this city is very popular among tourists, but it is also the place residents of Florida simply love. Every night of the week, the downtown strip is buzzing with unique restaurants, a lively arts scene, trendy bars, and gorgeous people. Here, you will see what generosity looks like and how one community can make everything work out perfectly. Delray Beach has around 68,916 people living there, and the population is pretty divided. Expect your neighbors to be young people but elderly as well. More than half of the people who decided to relocate here with the movers Delray Beach are actually those who visited the city many times before. According to them, this city has something special and will keep calling you back. 
It is surprising to know that Delray Beach is pretty affordable and will most likely fit your pocket. If you plan to relocate your business as well, make sure to start advertising your services on time.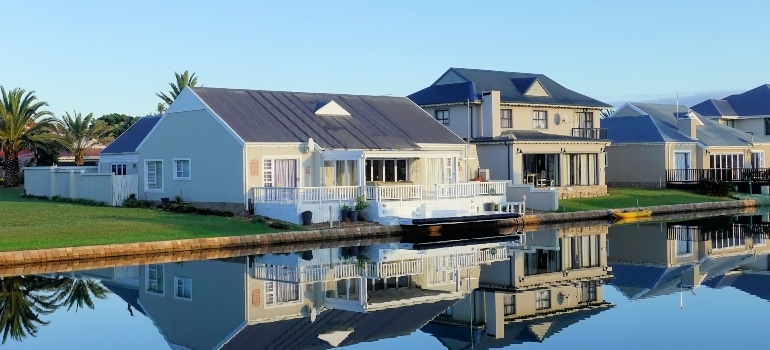 North Palm Beach
Back in 1956, North Palm Beach won an award from the National Association of Home Builders as the best-planned community. Today, this small place still enchants everyone with its beauty and beautiful homes, restaurants, and buildings. It covers an area of 13.7 km² and is home to 13,090 people. If you wish to move here, make sure to start looking for moving companies in North Palm Beach FL right away. Just in 2021. this wonderful city welcomed around 3,000 new residents. The main reason for these sudden relocations is wonderful weather, new job opportunities, and a different lifestyle. The best thing according to many people is that Miami is just an hour's car ride away. If you decide to move here from a bigger city, you can always visit Miami and relive your beloved memories.
North Palm Beach is a very expensive city. The overall living index of the cost of living is 120 while the USA average is 100. If you are sure living here will fit your pocket, then waste no more time. Prepare for your relocation and all wonders North Palm Beach has to offer.
Wellington
Located 66 miles north of Miami, Wellington is one of those places you must visit at least once in your life. The reason it is on the list of the best places to live in Palm Beach County is its energy and stable economy. For some, this small village may seem too ordinary, but the truth is far from that. It has a couple of excellent schools if your kids are moving with you. Your kids will love Wellington just make sure to help your kids adapt to the new environment after moving. There are many things you can do with them in order to show them how great Wellington is.
Just like every other place in Florida, it is filled with amazing restaurants with live music or DJ performances. The unemployment rate is very low so no matter what your profession is, you will be able to find a good job in no time. Nevertheless, start looking on time as you never know how popular your profession is. After moving to Wellington, you will get a chance to join its wonderful community that will help you adapt faster.
The majority of residents here own their homes which are spacious and beautiful. You have a couple of options if you wish to have your property here. You can buy land and start from scratch, or you can simply buy yourself a house. The choice is absolutely wonderful and depending on how many family members you have you can look for smaller or bigger homes.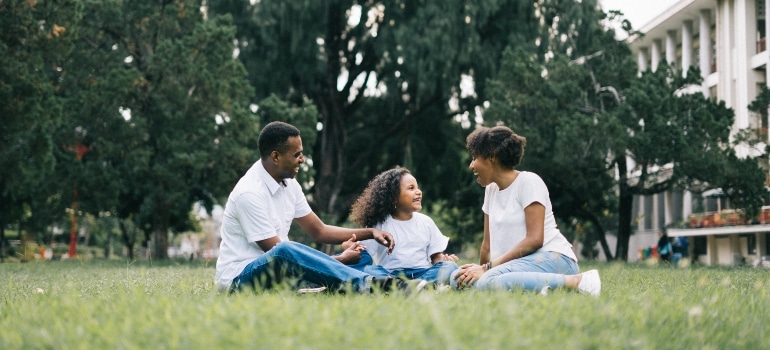 Take your time to choose one of the best places to live in Palm Beach County
With the list, this long and this many options in front of you, don't rush through this process. Exploring the state of Florida takes some time and you should have it. Before you make a final decision, consult with professionals who will help you choose better. The best places to live in Palm Beach County will treat you right and give you the life you deserve. As soon as your relocation begins, try to relax and enjoy it as you will feel much better once everything is over. Rely on movers if things become too difficult and have fun living in the new area you will be calling home soon!