We're not a real estate company nor the Black Rock but we would like to talk about real estate in 2023. We've done our research on various websites and platforms that have high topic authority when it comes to the economy and especially making predictions. So we at City Movers will present you with Florida real estate market predictions for 2023. Let's dive in and see what the real estate market will look like next year. We've analyzed specific locations and we'll provide you with an overall impression of Florida for the upcoming year.
Florida real estate market predictions for Fort Lauderdale
As of writing this article in late December 2022, we've seen a lot of rise in mortgage rates. On December 28th, the 30-year fixed mortgage is 6.57%, which went up 5 basis points from just a week ago. While the average refinance rate is 6.69%,  which is up 8 basis points also from a week ago. This doesn't look good because the Fed (The Federal Reserve) keeps rising interest. As we're heading into a recession but we'll talk about that part later. So real estate market predictions for 2023 say that people will keep moving in. We'll explain to you why so between March 1971 and July 2022 the average 30-year mortgage rate was 7.7%. This means that people are going to continue to buy property even if it gets higher than 7% as predicted in 2023.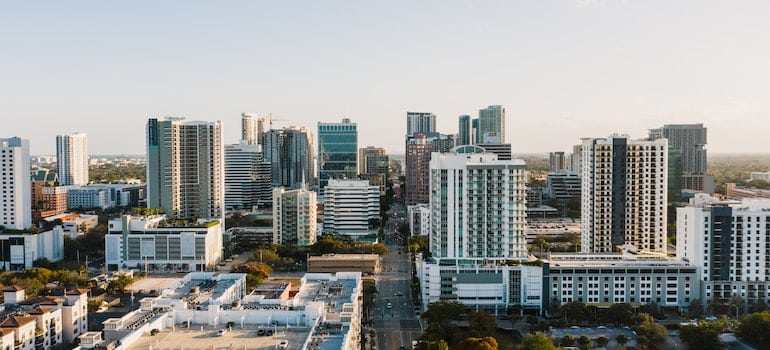 When it comes to Fort Lauderdale we as local movers Fort Lauderdale FL have seen a great growth of people moving in. That's from our perspective but data shows that as well, first of all, the cost of living isn't that high. Secondly more and more companies are coming here since the cost of corporate taxes is 6% while they're 8.84% in California. One extra reason why people are moving here is the overall lower taxes (not only corporate) and because of the absence of income tax. Most people that are moving to Fort Lauderdale are from California but they're moving to Texas too. Also, the fact that the weather all around Florida is similar to California. Some of them are:
Norse Atlantic Airways
Icon International
Ryan Transport
Marathon Digital
When the real estate market goes south
The real estate market as predicted will by some predictions go south but not in the South. This means that neighborhoods like Avanetura in Florida have seen an increase in the price of 41.2% since last year (2021).  The median house price is $533K and moving companies Aventura are working nonstop. For instance, people who are moving to Aventura are mostly from New York, Washington,  Boston, Chicago, and Los Angeles. As the people that Florida real estate market predictions for 2023 say Aventura won't suffer from any shrinkflation or any recession. Again similar to Fort Lauderdale it's a nice plate to live with some great weather. The median sale price is $382/sq ft. in Aventura which is 32.6% higher than in 2021.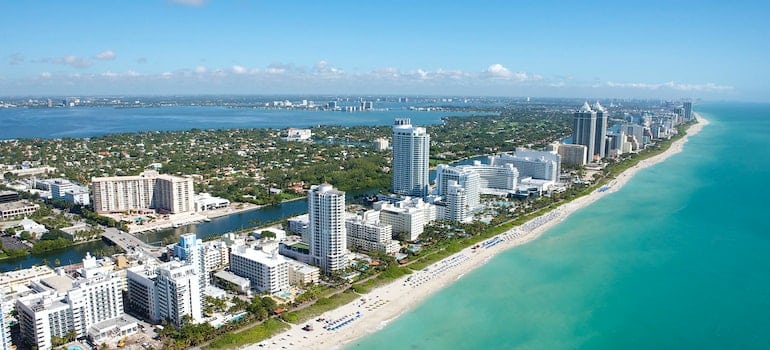 Year after year more and more people want to stay ( 80% to be exact) within the metropolitan area of Aventura, Florida. Here are some of the best schools and it's quite diverse just like in big cities like New York, Chicago, or Los Angeles.  We've gathered our information on Aventura from a real estate company Redfin so if you need any extra info about real estate you can check it out here. Also from other websites and real estate companies, we've found out that probably the prices will rise due to high inflation and recession.
Riviera Beach and West Palm Beach real estate market predictions for 2023
Unline in other parts of Florida like Aventura and Fort Lauderdale the prices will go probably down. In May 2022 when the prices peaked with the average price being $540, 000. But unfortunately, after that, the prices went all the way down. The prices went down to $345,000 on average which is 14.8% negative year-over-year growth. This is probably because more companies are moving south or if we may say closer to Miami since bigger companies are there. So the prices will probably go down, even more, that's our prediction. The peak in 2022 was expected since the influx in Miami and Florida is high, but it might have been just a bubble that burst. We as movers Riviera Beach FL have seen more people moving anyway regarding what the data says.
While the neighboring West Palm Beach has seen a small decline but the prices started to rise again. This is a much safer investment since the year-over-year median sale price is increasing steadily by 6.3%. The median home price as of November 2022 is $380,000 but it is likely to drop a little bit so you can start to collect money for your down payment. So 2023 will probably good year for people who like to invest and gamble a bit. In the last 5 years, prices kept rising, they have occasional downs but on average they're rising. If you're thinking about buying a property think about hiring professional movers when moving to West Palm Beach.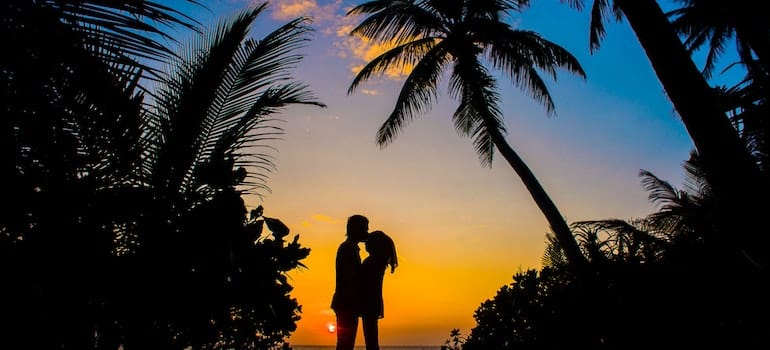 Real estate market predictions in Loxahatchee FL for 2023
This little community which is located in Palm Beach County, Florida is only 17 miles from West Palm Beach. This is more let's call it "continental part" of Palm Beach Country. With the median house price of $577,000 and with 0.3% increase in price compared to last year, this will probably be a safe market. Prices have been rising just like in West Palm Beach for the last 5 years and local movers Loxahatchee FL have noticed it. But over the cost of last year the number of homes sold has dropped by 40% it's probably due to high inflation and recession. Now if you're asking us we're not financial experts, but some people suggest that if the prices keep stagnating that you should buy it. Since the Fed will keep rising interest and in the long run the inflation will "eat" the interest anyway.

Some people also describe this place as living in North Carolina There's plenty of nature and it's not so big city but it's close to one of the biggest in Florida. The traffic is perfect there aren't a lot of traffic jams and artists and families like it too. The cost of living is not as high as in other places so it's perfect if you're thinking about investing or retiring too. If you're thinking about living here the cost of living is 9% higher than the national average. The cost of living is 10% above the national average in West Palm Beach but the real estate prices are cheaper here. This is one of the best small cities in Florida that you can find since we've moved so many people during the last couple of years.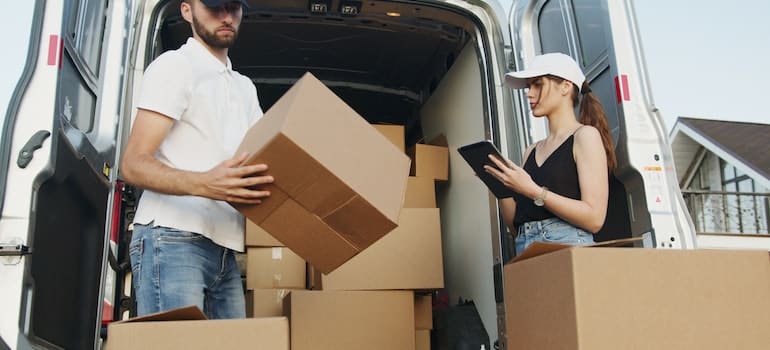 Real estate market predictions in Broward County for 2023
When compared with 2021 with record-breaking sales 2022 seems awful. For example in 2021 the record number of single-family homes (1,625) were sold out; now let's compare it to 1,202 in 2022, that's a 26% decline. Since we're dealing with Florida real estate market predictions for 2023 we'll tell you that it may be even worse. This might be worse for people who are selling but it's great for buyers. The number of apartments sold fell 16% since 2021 from 1,797 to 1,498 just in August this year. This is all because of rising interest rates and a lack of inventory. To put it in simple terms mortgage rates are almost 7%. On the other hand that may not be the problem if there were enough suitable homes and apartments (inventories).
So what's the conclusion? Right now, there hasn't been a significant drop in property prices or a housing crisis in South Florida. South Florida's current housing supply continues to benefit sellers. In the long term, it is projected that higher rates would result in longer days on the market. This would be great because this way buyers would have more choices.  Let's not forget that prices can't rise forever so eventually they'll slow down as interest rates rise. The slowdown of the price rise may increase the total number of available houses and apartments in the future. Many professional investors say that this market is unlike any other that we've seen. In a nutshell, look before you leap and if you need any help with the move local movers Tamarac FL have you covered.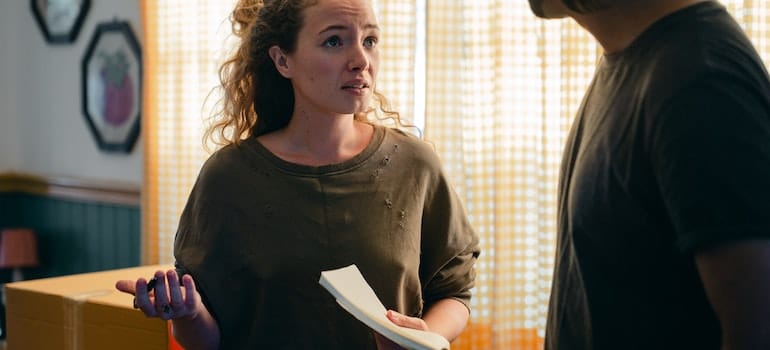 Last but not the least Cutler Bay
Cutler Bay, FL has seen an increase in population recently. There's also an increase in prices by 7.4%  year-over-year. Now as of November 2022 the median price is $510,000 but the inventory is low so 47% of homes were less sold than in 2021. Even though 2022 wasn't the bad year 2021 was perfect so if the investors start to build more inventories maybe the prices will go down. Now for this amount of money Cutler Bay is expensive. People and companies that deal with Florida real estate market predictions for 2023 say that prices will probably go down. As previously explained as the higher interests get people won't buy homes. That's simple but will it be that way? Unfortunately, nobody knows for sure.
Movers Cutler Bay FL can help you move anything and anywhere. We can do local moves and interstate moves to any other state across the US. But we can also do commercial moving so you won't have to worry about "who hit that copywriter"; since everything will be insured and if it's hit we'll take the blame "it's us all right". Now with a real professional moving company once everything is secured, packed, and insured, moving is an easy part. Our highly skilled team of professionals will do that in no time. We can also pack everything for you, plus we can move your piano. On the other hand, we can offer you storage if you didn't declutter properly, or you just don't know where to put all of your extra things after downsizing.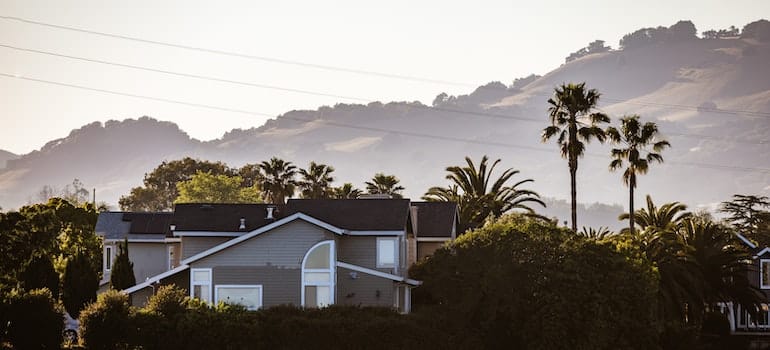 Final thoughts on Florida real estate market predictions for 2023
First of all, we want to say that 2023 will be a tough year. Most people from financial and other sectors say that it'll be unlike any other. While most investors and people online and on the news, social media, etc. are negative, one thing is for sure. Recession is coming and Fed will keep rising interest rates (that's an official statement). We know that you might have heard all of it before but our only advice is to think twice. Don't just listen to one source, do your homework and research as much as you can. The economy isn't as easy as it seems. We've presented to you some of our findings but take everything that you read with a grain of salt. Also, try not to fall into any Ponzi or Pyramid schemes since people are prone to falling into and creating some during hard times.
Thank you that would be it for today and we hope that you found our article useful. These were our thoughts on Florida real estate market predictions for 2023. We'll have to put a little disclaimer again, we didn't predict anything and these results are just a result of internet searches. In addition, we've linked some of our sources but all of this data is online. Furthermore, we hope that would economy won't fall into depression, that's like back in the 1920s and 1930s. So if you want to buy something in Florida you better wait a bit longer because the crash might occur in 2023. That's according to our sources. Just remember that "Hard times create strong people, strong people create good times, good times create weak people, and weak people create hard times." Have a great time in Florida and Happy New Year.