Hallandale Beach is the city that lies in the heart of the Miami Metropolitan Area. However, this place is not just about going to the beach and getting wild. The city is endowed with seaside attractions, balmy weather, and a welcoming community. Moreover, it has become the top destination for families who want to have fun, but at the same stay away from the crowd. So, whether you are an adventurer, thrill-seeker, nature lover, or family person, this charming city has something for you. It is not surprising that so many people hire movers in Hallandale Beach FL to relocate them to this wonderful community. If you are looking for some family fun in Hallandale Beach, then you have come to the right place.
There are plenty of things to do in Hallandale Beach
Whether you visit Hallandale Beach just to have fun or for other reasons, the adventure awaits you. Have you already done some research about the place? If not, then read more to get familiar with some things to do and attractions to visit. Here are some activities that your family will simply adore:
Playing volleyball in the park
Visit historical sites
Taste the local cuisine
Go to Sunset Park
Alligators
Play volleyball with your family at South City Beach Park
Do you like to play sports? South City Beach Park was opened in 2015 and since then it has become a very popular spot for families. The park offers plenty of amenities for everyone coming to spend time here. You can enjoy outdoor showers and an open-air pavilion. Moreover, there are many newly-renovated beaches you can access easily. The place is family-friendly, so all the members can enjoy it. However, probably the most interesting activity to do is playing volleyball on a sandy volleyball court. It is suitable for both beginners and professionals. If you are bringing your family with you, it is an excellent place to practice teamwork, and stretch muscles. Don't forget to use some of the moving services Hallandale Beach FL offers while you are enjoying your time at the beach to ensure an even better experience in this beautiful place.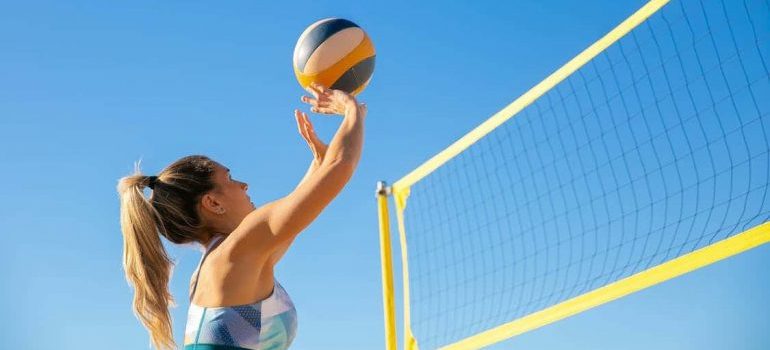 Take some time to visit historical places
If you want to get a dose of culture, there is no better place than the magnificent Curci House and a Historical Village. The place is a wonderful mixture of Italian and Cuban design, built with terra-cotta blocks and imported glass. This beautiful structure dates back to 1924, and it surely has a lot to say and teach. Its surrounding gardens only make the place even more beautiful, and they are perfect for strolling and having a picnic. Therefore, don't miss the chance to expand your knowledge and enrich your mind. Visiting here is a true honor, as the fragile condition of some of the furnishings and decor has made preservation a top priority. So, while some of the best residential movers Hallandale Beach recommends are handling all the moving technicalities, you can focus on more exciting activities- reserving your spot for this amazing place.
Try local cuisine if you want to experience family fun in Hallandale Beach
Hallandale Beach is home to some of the best restaurants in the state. If you are a fan of international cuisine, you will love exploring some of the top restaurants with your family. Apart from local food, you can try Japanese robatayaki dishes and Mediterranean seafood cuisine. Moreover, this region of Florida is famous for its Cuban style, so you can taste delicious Cuban sandwiches and other classic fares. Hallandale Beach has plenty of hospitality facilities as well. Local bars and coffee shops provide great service and serve high-quality drinks and coffee. Your children will love freshly-baked Italian pizza made with fresh ingredients. And since there are many Florida movers in the area dealing with relocation procedures, you will have plenty of time to do some research about the local cuisine. This is the only thing you will have to do. And taste this delicious food as well, of course!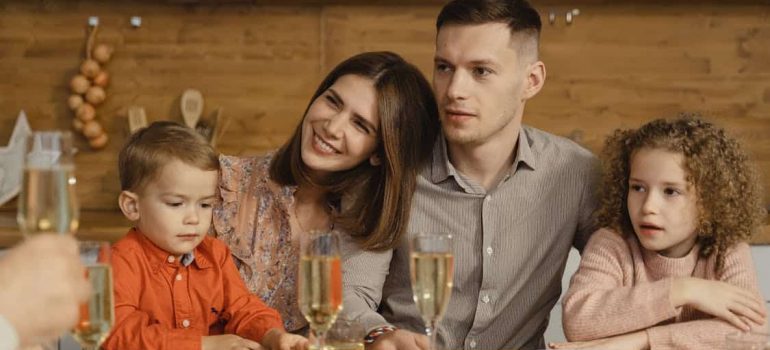 Your kids will love Sunset Park!
Sunset Park is the sixth facility completed under the City Wide Parks Master Plan, so everything about it is new. Despite the fact it is a new attraction, many locals have already visited it, and families love the atmosphere of the place. It is easily accessible to the suburban neighborhoods in the heart of Hallandale Beach. Thanks to its location, Sunset Park is easy to reach and find. Although the park may not be as large as other parks in the area, it is still a lovely place to visit. There is a large pavilion and a walking trail, which surrounds the playground. Allow your children to play and socialize with other children throughout the day, while you sit back and relax under one of the shady trees.
Do you want more excitement? Bond with the alligators!
Florida is home to some of the largest and most exotic animals, including the infamous alligator. If you want to learn more about interesting animal species, why don't you use the opportunity to visit Everglades Holiday Park? Your family will love airboat tours and alligator exhibitions, along with exploring miles of wetlands stretching before you. This will become a real adventure and a perfect opportunity to see something new and exciting. While relaxing in luxury, you get the best adrenaline rush possible. A close encounter with an American alligator is just one of the incredible experiences in this part of the Everglades. Another great thing about the park is that it aims to educate its visitors about the importance of protecting the alligator and the wetlands they inhabit.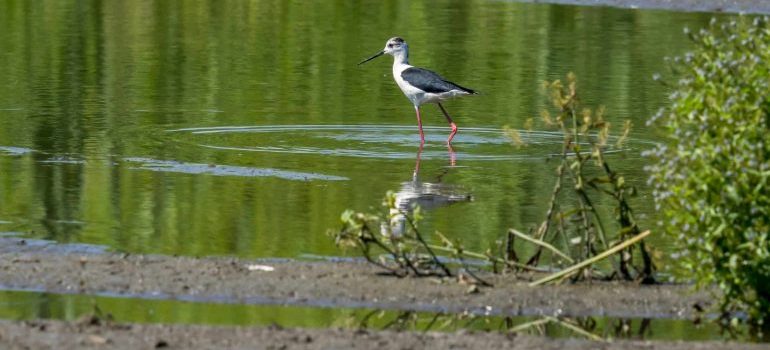 Hallandale Beach is truly an exciting place!
If you want to do something new with your family, Hallandale Beach should be your first choice. Located in Florida, this place has plenty of opportunities for having fun. Getting ideas for family fun in Hallandale Beach has never been easier. Therefore, start browsing the Internet or ask your local moving company to recommend some activities and attractions. Visiting beautiful parks and playgrounds, tasting local or international cuisine, and learning about history are just some of the things you can do with the family. Moreover, Hallandale Beach is a perfect destination for playing sports, such as volleyball, basketball, and swimming. You just need to look around and see what suits you best. Hallandale Beach is the place that truly has it all.