Keeping your items away from damage is one of the most important parts of the moving process. For that purpose, it is necessary to apply proper packing techniques and quality packing materials. If you are preparing for a move and you still haven't found your moving box supplier, City Movers is here to help. We can provide you with some of the best packing supplies Boca Raton has – packing supplies that will keep your items safe even in the harshest conditions. No matter whether you are moving locally or long distance, give us a call and allow your items to enjoy top-class protection during your next move.
Get the same top quality packing supplies Boca Raton professional packers use
Applying proper packing materials during a move is one of the things that can make a difference between a successful move and a catastrophe. We are aware that many people on the internet promote the usage of free moving boxes. And while that might seem like a good and budget-friendly idea, oftentimes quite the opposite happens. Of course, there is a chance to transport your items safely even in used boxes. However, if you really want to make sure that your items will survive the move in perfect condition, you need to invest a little bit upfront. Trust us, this investing in proper moving boxes Boca Raton professionals use, will pay off pretty quickly.
We offer superior moving boxes at competitive prices
We are aware that lowering packing supply expenses is the first thing people do when they try to cut down the cost of the move. Unfortunately, not many people know that damage due to the usage of improper packing materials is one of the main reasons for increased moving costs. We want to help you avoid that. And because we know that moving can be quite of a burden for your budget we made an effort to ensure you get the same packing supplies Boca Raton professional packers use at fair prices. To check our rates, give us a call or contact us through our webpage.
Choose from a variety of options
City Movers have been serving Boca Raton for years, conducting all types of relocations, regardless of the situation. We know that every relocations process is unique and requires a different strategy and approach. To ensure success in every relocation we govern, we prepared top-quality moving boxes of all sizes, shapes, and purposes. Boxes are sturdy and designed for withstanding difficult moving conditions. We can also supply you with top-quality wraps and tapes. Everything that is necessary for providing superior protection during a move you can find at City Movers.
Call our professional packers to help you
We mentioned before that in order to ensure the safety of your items, besides quality packing materials you also need to apply proper packing techniques.  Now, if you moved before and have some experience with packing you will surely be able to do it right. On the other hand, if you never had an opportunity to pack for a move or you simply do not have time or will to go through that process, you should hire our Boca Raton movers. We have a team of professional packers that will utilize their vast skills and knowledge as well as our superior packing materials to ensure your items arrive at your destination damage-free. Not only that, hiring packing professionals will also greatly speed up your move.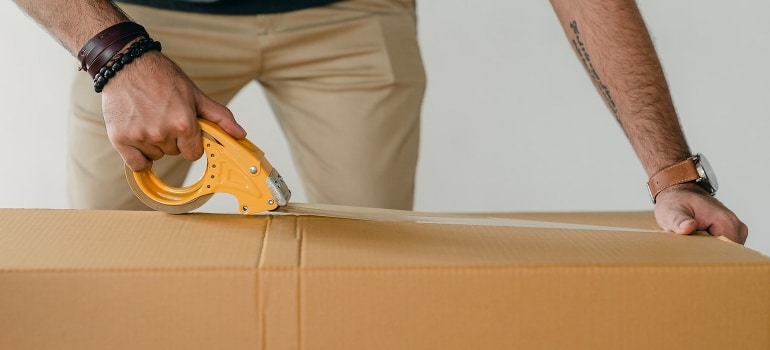 Use our moving boxes in a variety of situations
We can supply you with some of the best packing materials Boca Raton has on its grounds. However, we can be much more than your moving box supplier.  We conduct residential and commercial relocations locally within the city of Boca Raton as well as long distances.  A wide range of moving services is available if you get in touch with us. Call us for:
Our packing supplies Boca Raton will keep your items safe no matter the circumstances
No matter whether you are moving locally within the city of Boca Raton, within the state of Florida, or across the country, we are here to help. Our movers are experienced and dedicated to providing top-quality moving services. Hire us for your move and take advantage of our superior packing supplies along the way.
We offer some of the best packing supplies Boca Raton residents use for residential and commercial relocations. So regardless of whether you are moving a household or a business, you can call us. We will send you a team of professionals equipped with some of the best moving boxes Boca Raton has to offer.
Our moving boxes have proven their superiority even during the most delicate moves. City Movers is one of the selected moving companies that participate in government relocations. And those types of relocations require only the finest packing materials you can find in Boca Raton.
If you have a piano to move we will provide you with adequate packing materials
If you are moving a piano, plain moving boxes won't do the trick. You need to apply specific packing materials and techniques when preparing a piano for a move – things that we at City Movers can provide you with.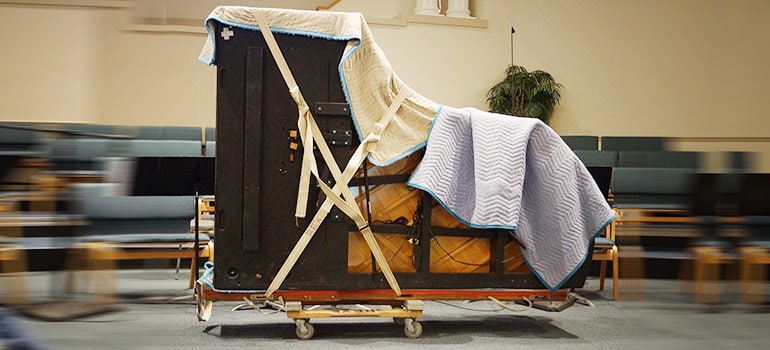 Utilize our packing supplies Boca Raton when you are packing for storage
You can use our moving boxes even for storage. Not only that, but we can also provide you with storage services. Our modern storage facility provides perfect conditions for short and long-term safekeeping of all types of items. So, if you need quality storage space, be sure to give us a call.
Call us to ensure your items' safety
The best way to protect your items during a move is to call City Movers and get the same packing supplies Boca Raton packing professionals like to use. To get to some of the best moving boxes on the market, contact us. We offer a variety of options at fair prices.