Are you planning on moving your office soon? You will definitely need some help with that! As some of the best office movers Boca Raton has to offer, we know exactly what you need. From packing to transportation to unpacking, we are here to make your office move easier. We are moving experts with years of experience in the industry and countless successful office relocations in our portfolio. As such, our City Movers are the clear choice of office movers Florida! Give us a call and find out more about what we can do for you. We promise that trusting us with your business won't be a mistake!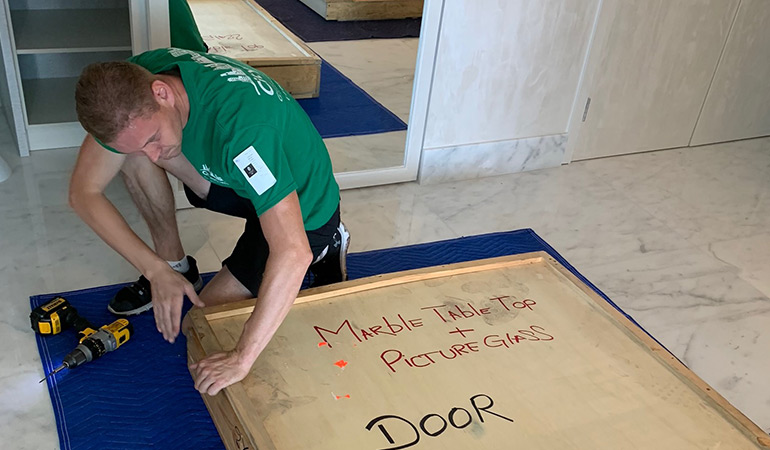 Office movers Boca Raton will make your office relocation easier
One of the best ways to make your office move easier is to hire office movers Florida. Professional commercial movers have the training, expertise, and equipment to handle every step of office moving. With their help, your business relocation will be quick, safe and most of all, efficient. That is exactly what you need when moving your office!
What are some of the problems you can expect to face when moving your office?
The biggest problems with moving any office are:
packing office furniture
packing IT equipment
safely transporting the itinerary to a new location
doing it all in as little time as possible
The variety of the items being moved, the importance of their safety and the tight schedule all make office moving quite difficult.
Why are office movers Boca Raton the solution?
Every day you spend on relocation is a day when you aren't working. So it is vital to move an office quickly and efficiently with little to no damage to equipment. And when any setback literally costs you money, getting the right help is incredibly important. Professional office movers Boca Raton are the answer because they know exactly what they're doing and how to do it quickly without risking the safety of your equipment.
By hiring City Movers, you're getting the best office movers Boca Raton has to offer
When you're looking for the best office movers Florida has, City Movers should be the first call you make. We've been reliably and successfully moving businesses in the Boca Raton area and throughout Florida for years. We have even helped move government offices in the past. So you can trust us with your office – we won't let you down!
We are verifiably licensed and insured
While specifically commercial movers don't have to be registered with the FMCSA if they don't operate across state lines, any relocation company worth their salt is. And as a full-service moving company which strives to provide a wide variety of high-quality services including interstate moving, we have always been properly licensed and insured. So don't worry if you're moving your office to another state – we are more than qualified to help!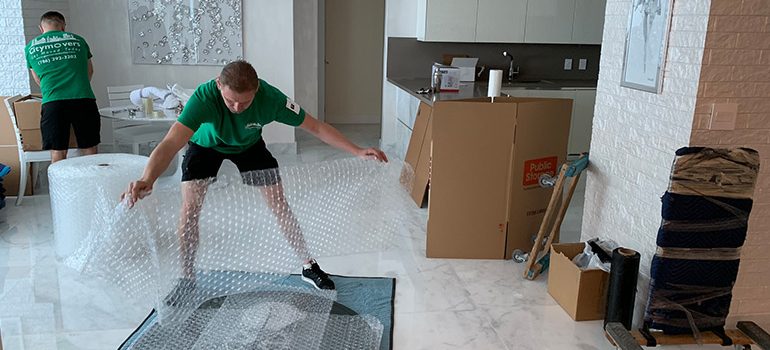 We have plenty of experience with office moving
As you already know, office moving is a unique challenge that not everyone is up to. But commercial relocation has been in our repertoire from day one. As such, our office movers Boca Raton have plenty of experience with it. We've moved countless businesses over the years. Both locally and long-distance movings are our specialty. Because of this, we know exactly what to expect and won't be fazed by any potential problems!
Our office movers Boca Raton are well equipped and properly trained
In order to move an office, movers must learn the process in advance. And our office movers Florida do! Our specialized commercial moving teams receive extensive and all-encompassing training on the office moving before going into the field. Their job would, however, be impossible without the right tools. That's why they only ever use packing, loading and transporting equipment of the highest quality. You can, therefore, count on our movers to always have the knowledge and equipment needed for the job.
We offer a variety of services to cover all your office moving needs
No two businesses or offices are exactly alike. Similarly, no two office relocations are exactly alike. Each new move presents a new and unique set of challenges which require different solutions. In order to satisfy all of our different clients' needs, we offer a wide variety of services. This includes local and long-distance moving, packing and unpacking, and different kinds of storage among others. That way, you are able to tailor our moving help to suit your specific needs.
Our moving estimates make your budget planning easy
Budget planning is a huge part of running any business. It is also a huge part of planning its relocation. With us, you won't have to worry about that! Our moving estimates are honest, clear, straight-forward and accurate. You will always know exactly how much you're paying and what for. There are no hidden fees added at a later date to throw a wrench in your plans!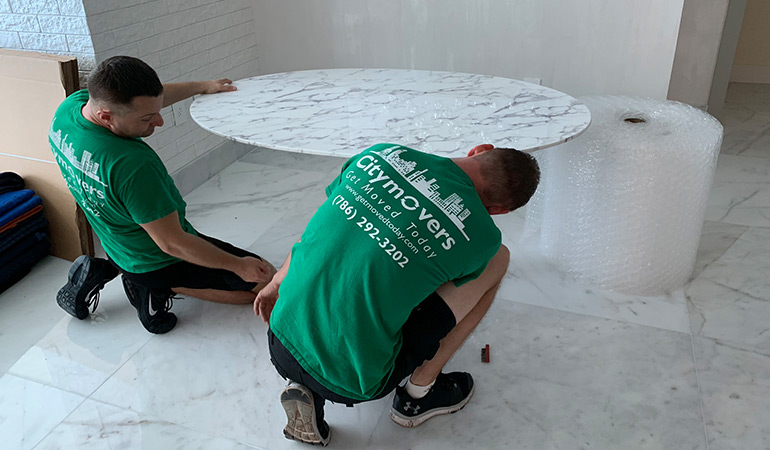 We will be there for you every step of the way
Even with all the planning and preparation, moving your office won't be easy. You will probably have a lot of questions throughout the process. And we are here to answer them! Our agents are available via phone every day from 8 am to 8 pm to provide you with the support you need. You are welcome to ask us anything at any point during the relocation. Moving is a long process after all and we are here for you every step of the way.
Get in touch with us and start your office relocation today!
Moving your office is going to take some planning and preparation, so why waste time? Don't hesitate a second longer and contact our City Movers to get started today! We'll be happy to help by providing you with more information about our company and services, answering any of your questions about moving or giving you a free estimate, to begin with. Our office movers Boca Raton are awaiting your call!