If you're planning a move in the Boca Raton area and considering doing it yourself, let us stop you right here. Even when you're only moving a short distance away, local movers Boca Raton can help you immensely with the process. Not only will hiring movers make everything faster and more efficient but it will also be far less stressful to let someone else take care of the move! And when moving experts are the question, City Movers are the answer. As a local moving company with more than five years of experience, we are exactly what you need. And our local movers Boca Raton are sure to leave you satisfied with their high-quality service, reliability, and professionalism!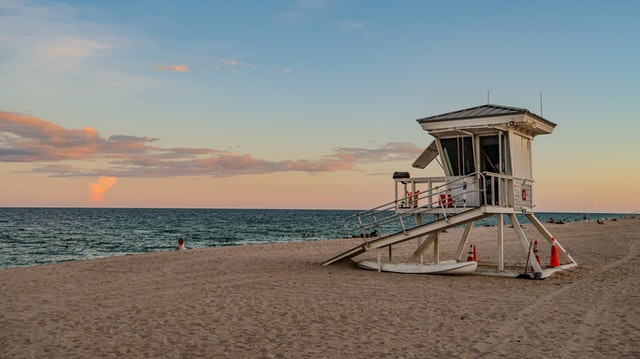 City Movers: the local movers Boca Raton for your local move Boca Raton
When you're moving locally, there's no one better for the job than local movers. And with City Movers, that's exactly what you'll get! We are a local Florida moving company with experience throughout the state and beyond. For more than half a decade, we have been the top choice of movers for native Floridians and newcomers alike. We can help with any relocation by offering a wide variety of moving services, such as:
local moving in Florida
long-distance moving in Florida and beyond
interstate moving throughout the country
residential, commercial and government relocation
professional packing and unpacking
piano moving
premier storage services
So when you hire us, you won't have to worry about any part of your move! Our local movers Boca Raton will take care of everything, from start to finish.
Professional packers take care of your possessions
Our professional packers have plenty of experience packing and unpacking all sorts of things. From knick-knacks you can't afford to lose to easily breakable china to oddly shaped furniture, we can pack anything. And the part of it all? We always do it with safety in mind! We understand that all your possessions are important to you. That's why our packing services are always centered on keeping them safe. Worrying about lost or damaged things is, therefore, a thing of the past with us!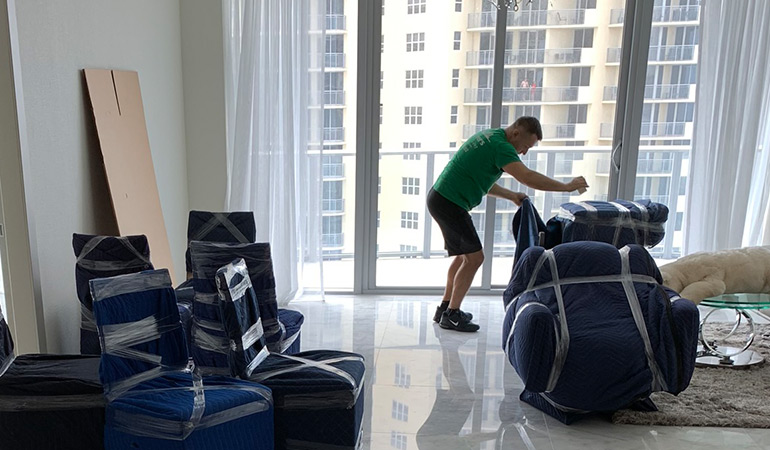 We use only the best packing materials and moving trucks for your relocation
In order to provide the best service we only use the best tools for the job. Our packing materials, for example, are of the highest quality. Clean wrapping paper, sturdy boxes and industrial tape will keep your possessions safe during the relocation. Our local movers Boca Raton also use specially designed moving vehicles to transport your itinerary anywhere in the area. With our carefully maintained engines and padded trucks, there's no question about your delivery's quick and safe arrival!
Our storage units will keep your valuables safe
For all those instances when you just need a little more space and a little more time, our storage units are at your disposal. You can choose from a variety of sizes, allowing you to store anything from Christmas decorations to vehicles. Our climate-controlled units are perfect for protecting your possessions from the heat and humidity of Florida weather. And of course, we guarantee all units are perfectly clean and utterly safe. Finally, we offer only the best and most budget-friendly rates for Florida storage. So you can count on our storage services to be the best solution, both short and long term!
Choose City Movers as your local movers Boca Raton and enjoy an easy move!
We understand that moving can be incredibly stressful. Therefore, we consider it a part of our job to make the process easier on you. Not only will we never cause you unnecessary worries but we will also do what is in our power to ease the stress you are already under! How do we do it? That's simple – by being the best local movers Boca Raton out there!
Avoid moving scams with our licensed and insured company
Sadly, moving scams are a lot more common than most people think. But with City Movers, that is something you won't have to worry about! Registered with the FMCSA and accredited with the BBB, we are a company whose legitimacy you won't ever need to question. Our license and insurance information is easily verifiable for your ease of mind. And our stellar reputation precedes us. So feel free to thoroughly look into us because we've got nothing to hide!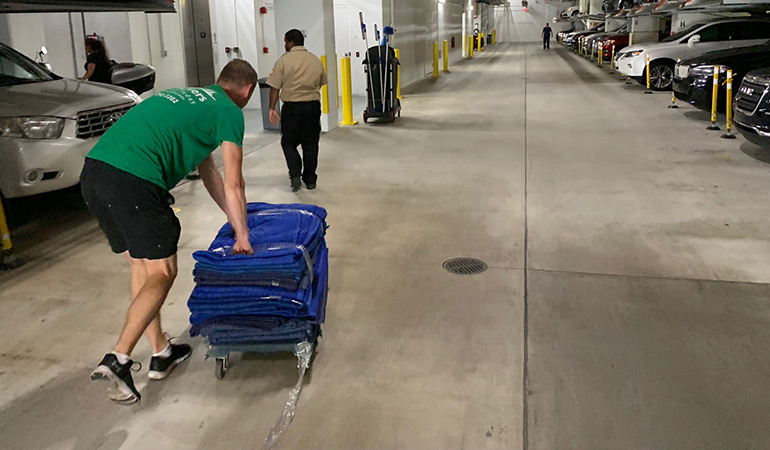 Don't worry about hidden fees with our accurate and reliable moving estimates
Budget planning is surely one of the most headache-inducing parts of the move. As experienced local movers Boca Raton, we know just how much stress it can cause. So we promise not to add to it! Our moving estimates are always accurate, precise and transparent. You can, therefore, rely on them when planning your spending. Because with us, you will always know exactly how much you're paying and what you're paying for. There are no hidden or additional fees to worry about later either! What we estimate is indeed what you pay.
Our local movers Boca Raton will answer any questions you may have
Regardless of whether it's your first time moving or the hundredth, you will probably have many questions about the process. And our local movers Boca Raton will be more than happy to answer them! We share our best industry tips and tricks with you to help not only with your current relocation but with all others to come also. And we are always available for any other questions you may have!
Hire the best local movers Boca Raton at the best rates today!
You won't find better local movers Boca Raton than us and that's a promise! So why wait any longer? Instead, get in touch with us and you can get a head start on your move already today. The sooner you let us know what you need, the better we can provide it for you. Remember: there's no time to waste when you're moving. We'll be waiting for your call!