If you're planning a move to or from the Boca Raton area and considering doing it yourself, let us stop you right here. Even when you're only moving a short distance away, local movers Boca Raton offers can help you immensely with the process. Not only will hiring movers make everything faster and more efficient but it will also be far less stressful to let someone else take care of the move! And when moving experts are the question, City Movers are the answer. As a local moving company with more than nine years of experience, we are exactly what you need. And our local movers in Boca Raton are sure to leave you satisfied with their high-quality service, reliability, and professionalism! Call us today and appoint your moving date!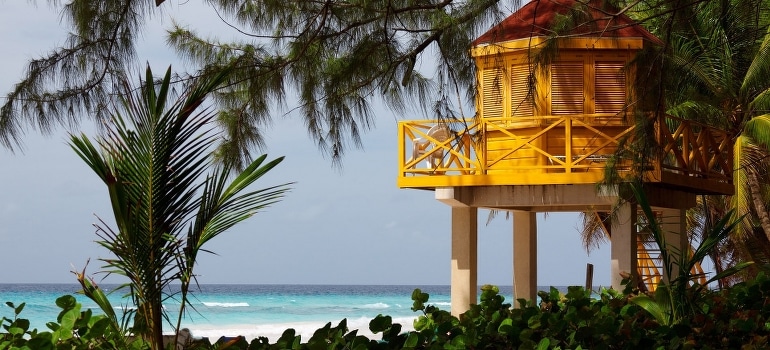 A straightforward move with reliable local movers Boca Raton is happy to offer
At City Movers, we are more than just a relocation company in Boca Raton. We are your dedicated partner in making your move simple and stress-free. With our highly trained and experienced team at your side, we ensure that your transition to a new home is smooth and straightforward. We understand that moving can be overwhelming, but it doesn't have to be. That's why our professionals are committed to going above and beyond to meet your unique needs. From packing your belongings with the utmost care to transporting them safely and efficiently, our team is here to manage every detail.
We've proudly served the Boca Raton community for years, consistently proving ourselves as the reliable choice among local movers. Choose us and experience the peace of mind that comes with entrusting your move to true experts. Let us make your relocation experience the best it can be — because a fresh start with our City Movers is a bright start indeed.
Rely on our effective services – pick your mix!
When you're moving locally, there's no one better for the job than local movers who know the area by heart. And with City Movers, that's exactly what you'll get! We are a local Florida moving company with experience throughout the neighborhood, city-state, and beyond. For almost a decade, we have been the top choice of movers for native Floridians and newcomers alike. We can help with any relocation by offering a wide variety of moving services, such as:
Whether you need us to help you just to transport your belongings or to take care of your local move from preparation until you arrive at your new home, we are at your disposal. So when you hire us, you won't have to worry about any part of your move! Our local movers in Boca Raton will take care of everything, from start to finish.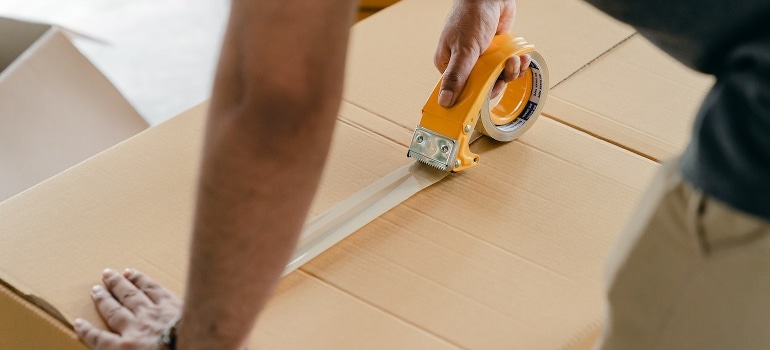 We use only the best packing materials and moving trucks for your relocation
In order to provide the best service we only use the best tools for the job. Our packing materials, for example, are of the highest quality. Clean wrapping paper, sturdy boxes, and industrial tape will keep your possessions safe during the relocation. Local movers Boca Raton based also use specially designed moving vehicles to transport your itinerary anywhere in the area. With our carefully maintained engines and padded trucks, there's no question about your delivery's quick and safe arrival!
Our storage units will keep your valuables safe
For all those instances when you just need a little more space and a little more time, our storage units are at your disposal. You can choose from a variety of sizes, allowing you to store anything from Christmas decorations to vehicles. Our climate-controlled units are perfect for protecting your possessions from the heat and humidity of Florida weather. And of course, we guarantee all units are perfectly clean and utterly safe. Finally, we offer only the best and most budget-friendly rates for Florida storage. So you can count on our storage services to be the best solution, both short and long-term!
Professional packers take care of your possessions
Our professional packers have plenty of experience packing and unpacking all sorts of things. From knick-knacks you can't afford to lose too easily breakable china to oddly shaped furniture, we can pack anything. And the part of it all? We always do it with safety in mind! We understand that all your possessions are important to you. That's why our packing services are always centered on keeping them safe. Worrying about lost or damaged things is, therefore, a thing of the past with us!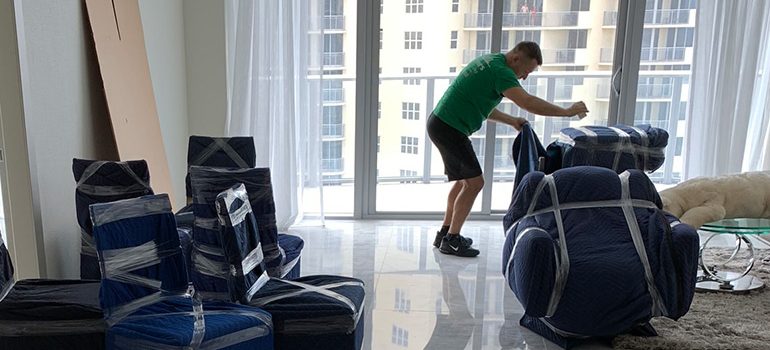 Choose City Movers – trusted local movers Boca Raton offers and enjoy an easy move!
We understand that moving can be incredibly stressful. Therefore, we consider it a part of our job to make the process easier for you. Not only will we never cause you unnecessary worries but we will also do what is in our power to ease the stress you are already under! How do we do it? That's simple – by being the best local moving company in Boca Raton out there!
Your peace of mind is our priority – move worry-free with local movers Boca Raton based
Wondering why choose City Movers for your Boca Raton local move? Your peace of mind is our priority, and that commitment sets us apart as the local movers Boca Raton residents consistently trust. We pride ourselves on offering affordable and efficient moving services, tailored to meet your unique needs. With over nine years of industry experience, our professional team has mastered the art of stress-free relocations, ensuring your belongings reach their new home safely and securely.
Our clients are our biggest advocates—our stellar customer satisfaction ratings are a testament to the exceptional service we deliver time and time again. When you choose to work on your relocation with us, you're not just hiring a moving company; you're gaining a dedicated partner who treats your move as if it were our own. We save you time, money, and unnecessary stress, turning what could be a daunting task into a seamless and positive experience. Choose City Movers, where your peace of mind is our highest priority.
Avoid moving scams with our licensed and insured company
Sadly, moving scams are a lot more common than most people think. But with City Movers, that is something you won't have to worry about! Registered with the Federal Motors Carrier Safety Administration and accredited with the BBB, we are a company whose legitimacy you won't ever need to question. Our license and insurance information is easily verifiable for your ease of mind. And our stellar reputation precedes us. So feel free to thoroughly look into us because we've got nothing to hide!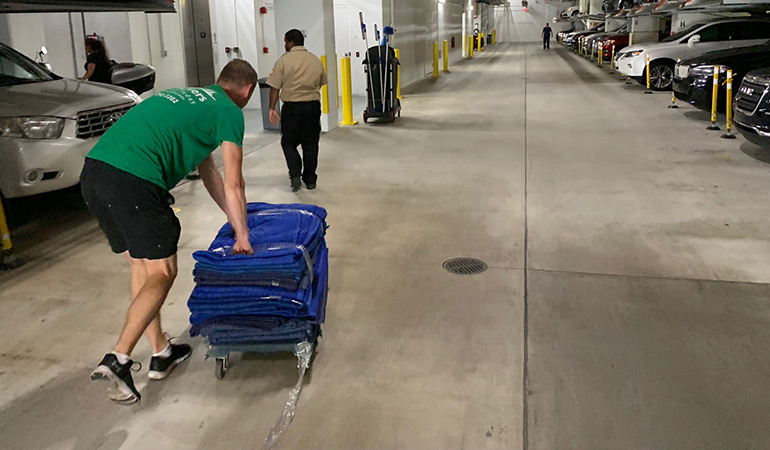 Don't worry about hidden fees with our accurate and reliable moving estimates
Budget planning is surely one of the most headache-inducing parts of the move. As experienced local movers in Boca Raton, we know just how much stress it can cause. So we promise not to add to it! Our moving estimates are always accurate, precise, and transparent. You can, therefore, rely on them when planning your spending. Because with us, you will always know exactly how much you're paying and what you're paying for. There are no hidden or additional fees to worry about later either! What we estimate is indeed what you pay.
Our local moving company Boca Raton proudly offers will answer any questions you may have
Regardless of whether it's your first time moving or the hundredth, you will probably have many questions about the process. And our local movers in Boca Raton will be more than happy to answer them! We share our best industry tips and tricks with you to help not only with your current relocation but with all others to come also. And we are always available for any other questions you may have!
The City Movers advantage: Moving made simpler and cost-effective
Discover the benefits of working with us, we make moving simpler and cost-effective for everyone. As trusted local movers in Boca Raton, we excel in preventing delays and minimizing the risk of injuries through our professional handling of your valuables. Our team ensures that your belongings are packed and transported with the utmost care, significantly reducing the stress that comes with moving.
You won't have to worry about hidden costs. Our pricing is fair, transparent, and competitive, designed to fit various budgets without compromising service quality. Plus, we provide substantial savings on packing supplies, tools, and equipment, so you can allocate your funds where they matter most. We pride ourselves on our time efficiency, skillfully preparing your possessions for safe interstate moves, and getting you settled into your new home swiftly. Choose us, contact us to get a moving estimate, and experience a hassle-free transition to your next chapter with the best local movers Boca Raton has to offer.
Settling in Paradise – Boca Raton, a premier city to live and work
With its vibrant population of approximately 100,000 residents, Boca Raton is a gem in the heart of Florida's Gold Coast. This thriving city boasts a median income of $71,867, allowing for a comfortable lifestyle. Homeownership is a realistic goal here, with an average home price of $546,300. Renting is also a viable option, with a diverse range of costs complementing the overall favorable cost of living stats. The community is established, with a median age that speaks to a blend of youthful energy and seasoned wisdom.
Nestled in a prime location in the United States, Boca Raton is a stone's throw from dynamic cities like Miami and Fort Lauderdale. It's not only an inviting place to live but also a strategic hub for business. The city is ripe with opportunities in industries such as healthcare, finance, and education, making job prospects for newcomers bright.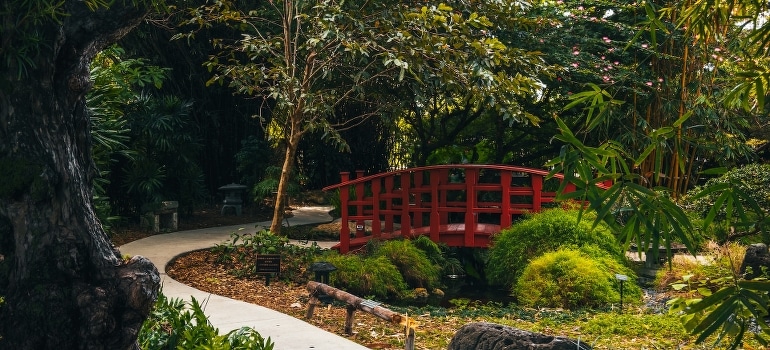 Life in Boca Raton is about more than just work. It's about thriving in a community that values culture and natural beauty. Explore the Boca Raton Historical Society or unwind in the tranquil surroundings of the Gumbo Limbo Nature Center. Transportation is convenient, with accessible highways, public transit options, and pedestrian-friendly streets. Living here means embracing an active, outdoor lifestyle—whether that's golfing under the sun, boating in clear waters, or attending city-sponsored events and art festivals.
When you choose to move to this radiant city, entrust your relocation to a top-notch local moving company in Boca Raton. We understand the city inside and out, and we're dedicated to helping you start your new chapter in this captivating, tropical paradise with ease, reliability, and peace of mind.
Timing your move – When to make your Boca Raton relocation
Timing your move perfectly can be a game-changer, and with City Movers, the trusted local movers in Boca Raton, we guide you every step of the way. Are you aware that moving during certain seasons or months can significantly impact your relocation experience and costs? In Boca Raton, the late spring and summer months tend to be the peak moving seasons. During these times, you might encounter higher moving rates and less availability. To avoid this, consider planning your move in the fall or winter. These off-peak seasons often mean lower prices and more personalized attention from your moving crew.
Our expert team is dedicated to helping you pinpoint the ideal time for your move. We provide insights that align with your schedule, budget, and needs. Trust us to make your move to or from Boca Raton not only affordable but also impeccably timed for your convenience and peace of mind.
Hire the best local movers in Boca Raton at the best rates!
You won't find better local movers Boca Raton has to offer than us and that's a promise! So why wait any longer? Instead, get in touch with us and you can get a head start on your move already today. The sooner you let us know what you need, the better we can provide it for you. Remember: there's no time to waste when you're moving. Call our City Movers by the end of the day. We'll be waiting for your call!