Moving long distance will forever remain one of the most difficult relocation types a person can go through. Due to its nature, a long-distance move always requires top-notch moving specialists to be in charge of the job. If premier long-distance moving team Boca Raton is what you are looking for, pick up your phone and dial (561) 348-1344. Once our dispatcher here at City Movers picks up, you'll be able to take a sigh of relief. You are soon bound to realize that as a company with over five years of experience in the moving industry, we handle long distance moves with incredible ease. Our long distance movers Boca Raton will know how to solve all of your moving problems and be quick and efficient in their work.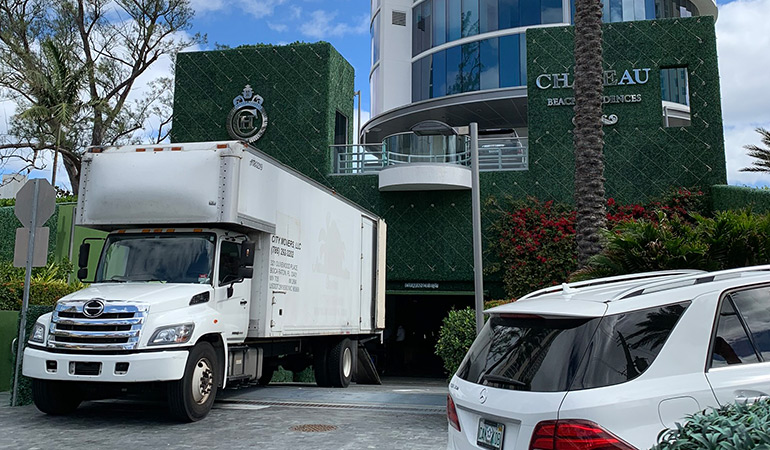 At City Movers, we approach long-distance relocation with a lot of care and thought
Our experienced team is fully aware of all the dangers and complications that lurk when moving long distance. Having more than five years of experience, we have had our fair share of these types of moves. During all of them, our team was able to face a hundred different moving scenarios, as well as to find a way of solving all of them. With the experience being on our side, and with our Boca Raton moving services being as useful as they are, your long-distance relocation stands the best chance of being a complete success!
Once you hire our long distance movers Boca Raton, you'll get a team that cares about you! We will approach your relocation with a lot of devotion and we will focus on every single aspect of it. Once we bring our A-game on your moving day, you'll see just how easy and quick long-distance moving can be.
Our Boca Raton moving team can relocate both homes and offices
The reasons for your long-distance relocation can be many. Some people relocate in order to cut down their living costs or downsize/upgrade to another house. Others find a better job or realize they want to transfer their current headquarters to a more distant location. Whatever your needs are, know that our Boca Raton long-distance moving team can satisfy them. We offer both residential and commercial relocation within our scope of moving services, and we can take you as far as you want us to. With our team by your side, the limit does not exist.
With our long distance movers Boca Raton, you'll realize relocation can be a quick process
One of the things that make long-distance moving so complicated is precisely the fact that it is time-consuming. Packing all of your belongings, loading them into the moving truck and driving for hundreds of miles inevitably takes time – but that time will be a reasonable one with our Boca Raton long distance movers. Our team has sufficient training, not to mention more than enough experience, which makes us capable of executing a long-distance move without any problems.
However, should any problems during your move arise due to human error or factors which are beyond us, our team will be able to solve them quickly and efficiently. This is what we are trained for and this is what we do best. With our help, your residential relocation to a distant location will be a pleasant experience. We think both you and your family deserve it!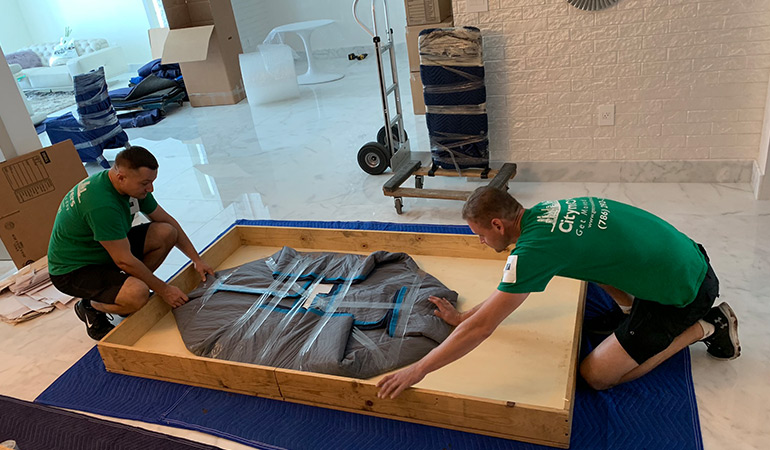 Our long-distance Boca Raton moving team will be in charge of planning
As complicated as it may be, a long-distance relocation can be much smoother if planned properly. As a person who may be moving for the first or second time, you won't be able to plan the whole ordeal – at least not properly. Our team, on the other hand, will. As soon as we schedule your moving date, our team will start with the moving preparations. Your only job is to choose which moving services you want us to incorporate in the package. The plan will greatly vary if you include piano moving or packing services into the mix.
With a proper plan that will minimize any chance of failure, our long-distance movers Boca Raton will get to work. By having an idea of what needs to be done for your long-distance relocation, as well as having distributed duties amongst our team members, we'll ensure everything goes off without any problems. Before you know it, you will be settled into your new home or office space.
City Movers' long-distance Boca Raton moving team is coordinated and works like a well-oiled machine
Long-distance moving is a process that requires joint effort and good coordination among all team members. And that's something our long-distance Boca movers know best. Having successfully worked together over the course of years, our team has developed a unity. That unity will improve the moving day safety for everyone involved in the process. Seeing our team at work in perfect unison will be just what the doctor ordered.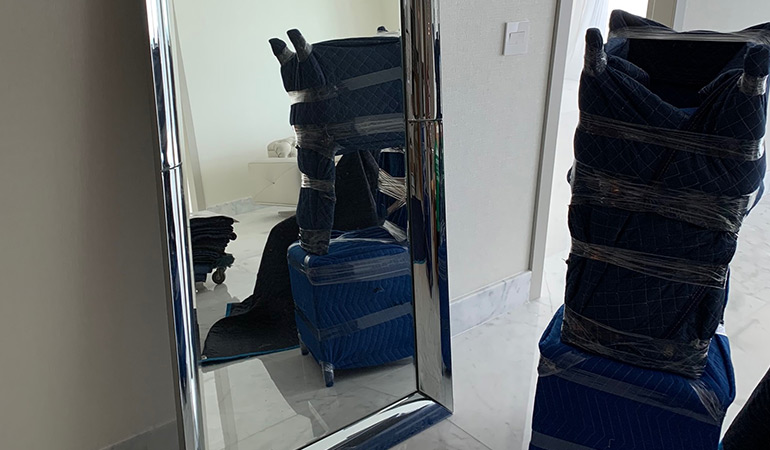 Get an accurate representation of your costs and move with City Movers!
It is an undisputed fact that long-distance moving has to be an expensive process. However, with City Movers by your side, you don't have do go into debt just to survive your relocation. Our long distance movers Boca Raton won't break the bank but will provide you with reliable and high-quality services. You don't have to pinch yourself to ensure this is real life – you just have to get a free online estimate or get in touch with us. The price you see is the price you'll pay – there will be no hidden fees or extra charges with City Movers. Entrust your long-distance relocation to our moving team and you'll get to have the one thing everyone wants – a quick and stress-free relocation.