Moving is a stressful process. You'll have a lot of things on your mind and there will be quite a few tasks you'll need to take care of. There will be possessions to pack, moving companies in Florida to call, and people you should inform when moving out of state. Fortunately, you won't have to go through any of this alone. We are here to help you with all the little tasks that accumulate around you when you're preparing for relocation. Don't give in to stress and just take your time to prepare everything correctly. Take some notes and make a list of things you should do. Everything will be over quickly, so just let us give you a hand and enjoy the journey.
A list of everyone you should inform when moving out of state
To ensure the success of your relocation, you should do a few things before you move out of state. Firstly, take your time to prepare and organize your move. Secondly, contact some of the reliable state to state movers Florida can provide. We can handle the heavy lifting while you deal with other important tasks. Lastly, you'll have to talk to people, go through some paperwork and update your address. There are more than a few people you should inform when moving out of state. Therefore, we've created a list to help you make sure you won't forget about any of them. Some of the more obvious choices, like your loved ones, your boss, or your landlord, for example, we'll talk about later. For now, let's dedicate our attention to the people you need to talk to if you want to handle your relocation smoothly and without stress.
Postal Services and utilities
DMV
Government agencies and the IRS
Banks and insurance companies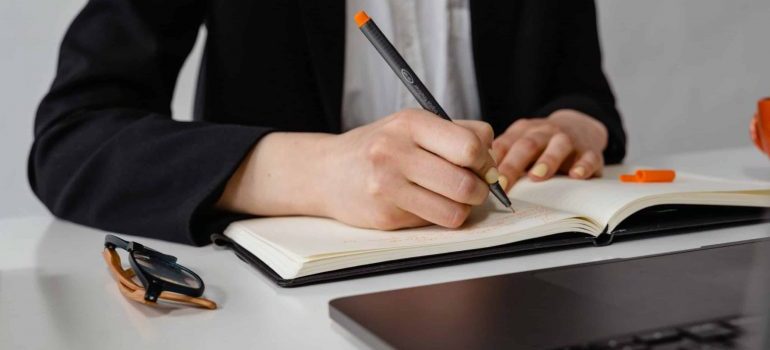 Postal Services and utilities
When you're moving to another state, the Postal Service should be on top of your list of priorities when it comes to changing your address. If you're moving from Florida to New York, there's quite a difference in where your mail should be forwarded to. To prevent any misunderstandings, fill out a change of address request at your local post office.
Informing your utility providers about your relocation is also of paramount importance. Your utilities should be disconnected on moving day, and you should have them reconnected at your new place when you finalize your move. The utility companies you should call provide the following services: Internet, cable, electricity, gas, water, and waste collection. Make sure all of them have information about your upcoming move and you won't have to worry.
DMV
Before you relocate, visit the Department of Motor Vehicles as soon as you can. Depending on where you're moving, you'll have a relatively short period of time to transfer your driver's license and change your registration. For example, if you're moving from Florida to California, you'll only have ten days to visit the DMV and transfer your out-of-state driver's license.
Government agencies and the IRS
Don't forget to update your address with the electoral register and the office of the Social Security Administration. Informing government agencies about your move is an important part of the process. Also, you should inform the IRS. The International Revenue Service is easy to work with in this case. You just have to print out and mail them their Change of Address form as soon as you get the chance. After that, they will just proceed with mailing you your fiscal documents and tax returns to your new home.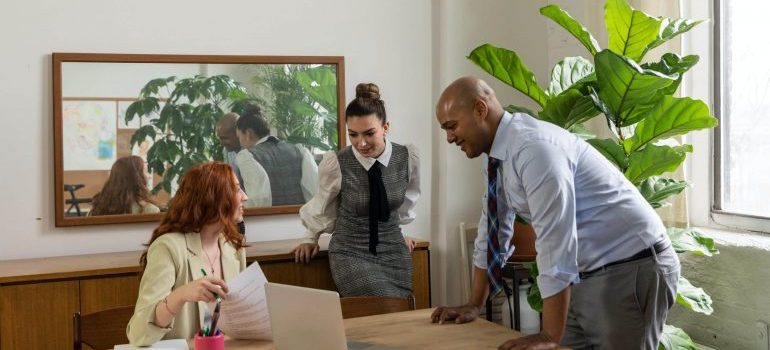 Banks and insurance companies
Another important group of places you should visit when you have people to inform when moving out of state are banks and insurance companies. In short, every place that deals with your money should be properly updated on your address, so don't hesitate. Inform your credit card companies and your stockbrokers about the move. Also, make sure to let your insurance company know about your relocation as soon as possible. Every organization or individual that has important dealings with you or your family should be aware of the change. Attorneys are a good example of this. Take your time and don't let anyone fall through the cracks.
People in your life you need to inform when moving out of state
We have concluded so far that you'll have a lot of places to visit to change your address and update your information. However, don't underestimate the value and importance of talking to other people in your life. They will want to be a part of your journey, so share your story with them. Talk to them about your relocation. Moving out of state isn't easy. But it can get a lot less stressful when you have people that care about you around to help. Talk to your friends and family as soon as you decide to move, or even better, as soon as you start planning. You're preparing for a big step forward in life. Therefore, you should allow yourself some time to spend with important people in your life before your new beginning. Think about throwing a moving-out party and don't be afraid to make some new memories.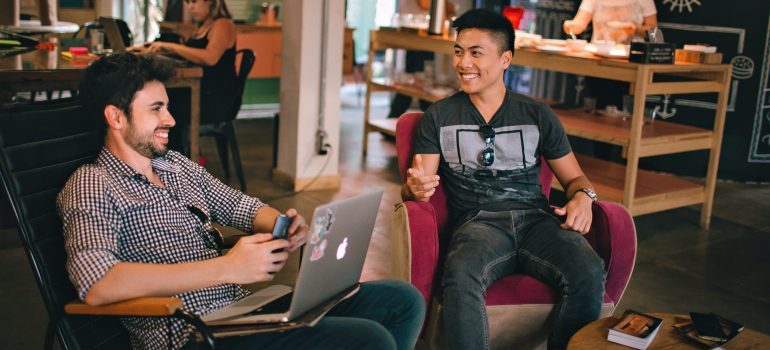 Conclusion
There are a lot of "little" tasks that you don't always think of when you're planning your move. People usually get stressed because of these exact things. They don't expect them to be a huge factor in their planning, so when the time comes to do all of the things necessary and find all the people you should inform when moving out of state, the whole situation is hectic and intimidating. However, you don't have to be one of these people. As experienced and trained movers, we know the value of a good preparation period. Moreover, we know the value that quality information provides to this stage of your relocation. So, whenever you decide to take this step into the unknown, remember us. We'll be there to guide you and your journey to a new beginning will be memorable and easy.