For many, moving is synonymous with stress. This is a sentiment echoed by numerous Americans who move an average of eleven times in their lives. In Boca Raton, the challenge often lies not just in the move but in selecting the best moving company from the plethora of options available. Fortunately, by being diligent and asking the right questions, you can mitigate the struggles of relocating. Dive into the essential questions to ask when interviewing Boca Raton movers and find the best moving companies in Florida. Continue reading to discover crucial insights. Make your move not just about changing locations, but also about ensuring the security and safety of your precious belongings.
Ensuring legitimacy: Are they properly licensed and insured?
When evaluating the plethora of moving services Boca Raton has to offer, legitimacy tops the list. Firstly, licensing in the moving industry is non-negotiable. A proper license verifies a company's adherence to legal and industry standards, ensuring they operate within the boundaries of the law. The significance extends beyond legality, as licensing reflects a company's commitment to integrity and best practices. Therefore, always confirm a mover's license status.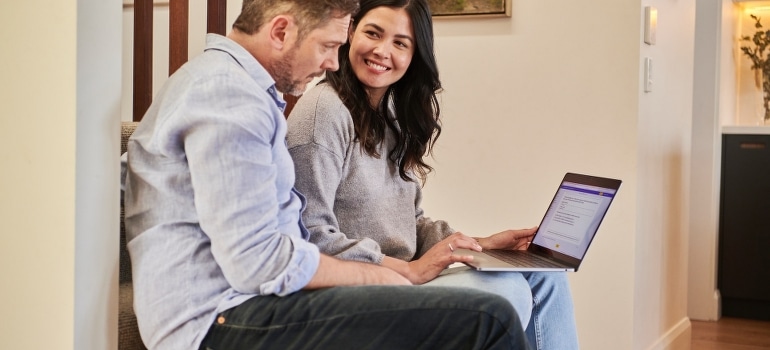 Equally vital is insurance. Here's why: moving comes with risks. Even with the most meticulous plans, accidents can occur. Insurance is a safety net for your prized possessions during a move. While homeowner's or renter's insurance might cover daily mishaps, they typically don't extend to moving day mishaps. Insurance provides the peace of mind that, should something go awry during your Boca Raton relocation, you won't bear the full brunt of the loss. It's not just about potential damage to belongings; it's about securing the value of everything you move.
Consequences of hiring unlicensed movers for your Boca Raton move
Navigating a move can be daunting, but hiring unlicensed movers elevates the risks. Firstly, there's the danger of unexpected fees. For instance, while reputable companies offer transparent quotes, others surprise with hidden fees or charges not mentioned in the fine print. Secondly, there's the potential for lost or damaged belongings. Some movers may only compensate for breakage if they packed your items, often not covering the actual value. Furthermore, theft isn't uncommon with unlicensed movers. There are incidents where belongings are simply stolen or even held hostage, demanding higher fees than initially agreed upon. Lastly, without insurance, you could be liable if an uninsured worker gets injured during the move. Remember, it's essential to weigh these risks when considering moving options.
What kind of moves do they master? One of the vital questions to ask when interviewing Boca Raton movers
Delving into the world of moving, the variety of moves and the specialized expertise each requires is evident. Here's a breakdown:
Local Movers: These experts excel at relocations within the city.
Long-distance movers: They cater to shifts between cities or states.
Office movers: Hiring specialists like office movers Boca Raton offers ensures businesses face minimal disruption, maintaining operational continuity.
Piano movers: They possess a unique skill set, ensuring the safe and delicate transport of valuable instruments.
Residential movers: Specializing in home relocations, they manage household items with efficiency.
It's clear that specialized teams like theirs are equipped to handle a range of services, ensuring every move is tailored to specific needs. Such specialization not only assures safety but also promotes a hassle-free moving experience.
Benefits of hiring local movers Boca Raton
If you're considering a move within or around the vicinity of Boca Raton, employing local moving experts can be beneficial. These specialists are well-versed in every nook and cranny of Boca Raton, from its vibrant downtown areas to the tranquil coastal regions. Their familiarity with the area ensures moves are conducted efficiently, sidestepping potential issues. With local movers Boca Raton offers, your move is safe and organized. So, invest in worry-free relocation, although you are moving just a few blocks away.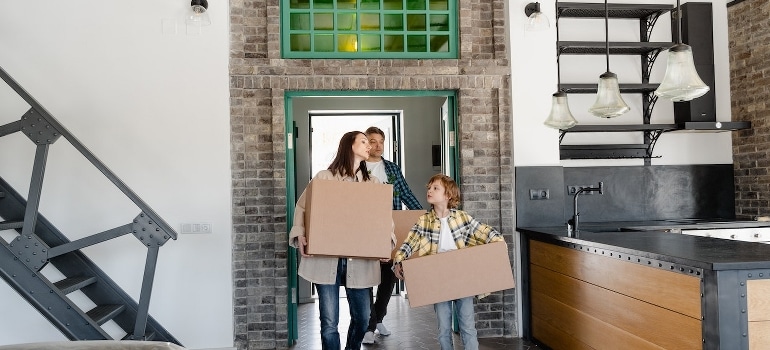 Conversely, for relocations that cover greater distances, it's advisable to engage with long distance movers Boca Raton residents trust. Such professionals are adept at navigating the intricacies associated with expansive moves.
Beyond just moving: What additional services can they offer?
Relocating isn't just about transporting items from one place to another. The entire process entails a plethora of tasks, most of which can become daunting for the average person. Consequently, a myriad of supplementary services has evolved, ensuring that clients experience a seamless move. One integral aspect of this is packing. Proper packaging ensures items are protected during transit, ultimately resulting in them arriving in pristine condition at their final destination. For instance, when transporting delicate items like artwork, specialized packing techniques and materials, such as 5-layer cardboard boxes or specially designed equipment, are employed to offer maximum protection.
Yet, the spectrum of services doesn't end here. Beyond packing, there's storage. For instance, Boca Raton storage facilities, and similar establishments, provide a secure place for belongings that clients might not immediately need. Items ranging from furniture to seasonal clothes can be safeguarded in these facilities, typically under round-the-clock surveillance. Additionally, some companies offer cleaning services, ensuring that clients' new premises are spotless and ready for occupation, often backed by guarantees like a 48-hour clean-check.
The modern moving industry understands the varied needs of its clientele. Through an array of comprehensive services, ranging from specialized packing to storage and cleaning, they ensure that relocation is as hassle-free as possible. For anyone considering a move soon, it's advisable to tap into these conveniences, making the experience notably smoother.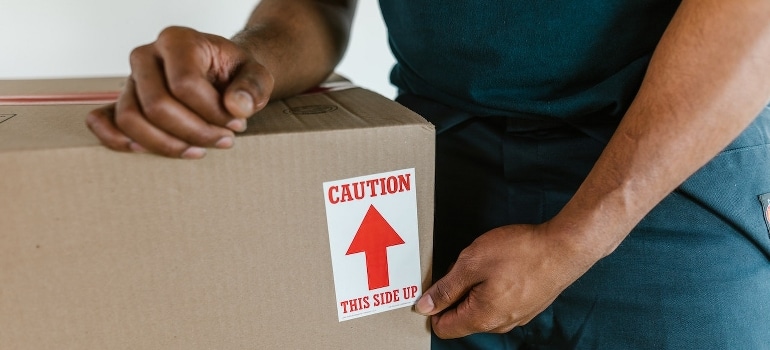 Can they share references or customer reviews? This can be one of the crucial questions to ask when interviewing Boca Raton movers
In case you need to relocate valuables like pianos or pool tables, this question becomes crucial. When selecting piano movers Boca Raton offers, it's vital to prioritize feedback. This gives insight into a mover's reliability and quality. The voices of previous customers serve as a direct reflection of a company's dedication and efficiency. But how do you assess these reviews? Firstly, check the authenticity. Real feedback tends to be detailed and recounts specific experiences, much like the review from Audrey D. in June 2023, praising the mover for being professional and trustworthy. Or another from a satisfied customer in Boca Raton who had a wonderful experience with their piano moving service and commended the professionalism of the movers.
The universal solution is to look for patterns. If multiple reviews mention the same positives or negatives, they likely hold weight. Also, consider the response of the company to negative feedback. Are they proactive in addressing issues? Remember, especially when moving valuables like pianos, a company's reputation speaks volumes. It's crucial to not just listen but understand what past customers are saying.
Understanding your financial commitment – do they provide Binding or Non-binding estimates?
Navigating the world of moving estimates? Firstly, you should comprehend the two primary types: binding and non-binding estimates. A binding estimate offers a fixed cost based on the estimated weight of your belongings. Surprisingly, if the actual weight surpasses the estimation, you still pay the quoted price. On the contrary, a non-binding estimate reflects the mover's belief of your move's cost but doesn't guarantee the price. Meaning, your final payment depends on the provided services and not just the initial estimate. This price can change, especially if the weight of your goods alters the initial quote.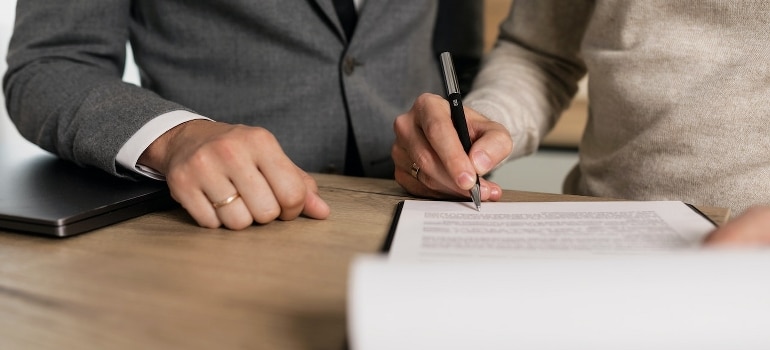 Advantages? With a binding estimate, you're safeguarded against unforeseen costs. For non-binding, flexibility is the hallmark, allowing for adjustments. However, it's essential to be wary. Non-binding estimates can sometimes lead to increased costs on moving days. For a seamless move, always query your moving company about their estimate type. Knowledge is empowerment, ensuring no financial surprises.
How do they treat valuables and delicate items? One of those inevitable questions to ask when interviewing Boca Raton movers
Choosing residential movers Boca Raton offers is more than just about convenience; it's about trust. Specialized packing and handling are essential when relocating valuables and delicate items. At our moving company, your household items receive the utmost care and attention to detail, ensuring the protection of your items during the move by optimal packing techniques. We highlight our dedication to care, attention to detail, and superior customer service, which showcases the importance they place on handling your prized possessions.
But remember, always communicate with your movers about the specifics of your belongings. This not only aids in specialized packing but also ensures the safety of your cherished items. Furthermore, consider using the packing services of professionals for delicate items. This adds an extra layer of security and peace of mind during the relocation process. Always prioritize safety, and select a company that resonates with your needs.
Ask about their flexibility in plans, cancellation, and rescheduling policy
Understanding a mover's flexibility in plans, specifically, their cancellation and rescheduling policy is vital for consumers. Why? Let's consider the case of one local moving company. Initially, they operated based on mutual trust, not requiring reservation deposits from customers. Yet, they've recently witnessed an increase in last-minute cancellations and "no-shows," resulting in financial losses for the company. For instance, they incurred costs from missed opportunities, paid wages, fuel, and vehicle depreciation. Such real-world examples emphasize the importance of customers acquainting themselves with these policies.
Moreover, unexpected events, like the COVID-19 pandemic, can introduce unforeseen complications. For instance, moving services were deemed essential during the pandemic, yet specific guidelines and adjustments became necessary for safety.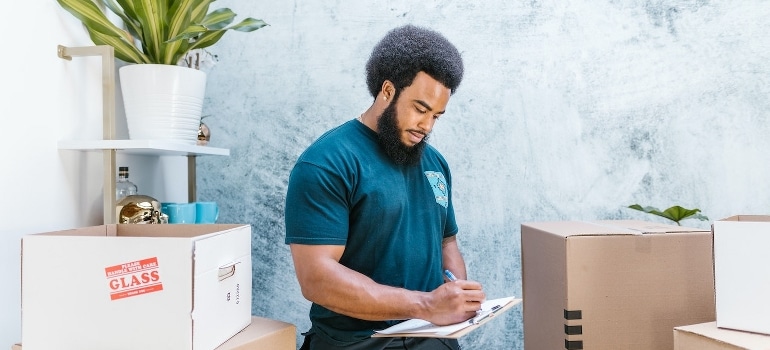 Transparent and flexible policies from movers offer customers peace of mind. Especially when circumstances demand sudden changes. Being informed aids in ensuring a seamless move. It not only protects the moving company from undue losses but also ensures customers aren't caught off guard by unexpected fees or complications. The bottom line? Always inquire about cancellation and rescheduling policies before hiring a moving service.
What's the experience level of the crew?
When contemplating a move, the expertise of your chosen crew is paramount. After all, experienced movers, with their vast knowledge, can make a world of difference. Dive deeper, and you'll realize why experienced movers are indispensable. They've honed their skills over the years, mastering every aspect of the moving process, from packing delicate items to transporting them safely. Furthermore, inexperience can lead to overlooked details, potential damage, or a prolonged moving process. Overall, choosing a seasoned crew ensures your belongings' safety and makes the whole ordeal less daunting.
Don't forget to ask if can they provide a written moving contract
The moving process is more than just shifting boxes; it's about setting clear expectations. One of the pivotal questions to ask when interviewing Boca Raton movers is if they can provide a written contract. Why? Having everything in black and white safeguards both parties, ensuring transparency and accountability. This contract should comprehensively outline responsibilities, timelines, costs, and any other relevant details. Without a clear contract, misunderstandings can arise, potentially leading to disputes or unplanned expenses. So, when selecting your movers, prioritize those who emphasize the importance of written contracts. Doing so ensures clarity, trust, and a smoother moving experience.
Ask about their approach to damages or losses
In today's dynamic world, unexpected events, be they natural disasters or technical glitches, frequently confront organizations. Emphasizing a mover's accountability means ensuring their preparedness for these unforeseen challenges. To best prepare for potential issues, businesses must prioritize organizational resilience. This quality enables firms to not only handle unexpected events but also harness potential threats to their advantage. Moreover, resilient organizations adapt and can emerge even stronger post-crisis. Suggestions for businesses include cultivating resilience as a core capacity and understanding its distinctiveness from related constructs such as flexibility and agility. By doing so, businesses effectively anticipate, cope, and adapt to any unexpected damages or losses.
Boca Raton – a beautiful to live and work
With a population of 95,347 residents, Boca Raton seamlessly marries urban charm with suburban tranquility. With its diverse housing options, it effortlessly appeals to a vast audience. Fortunately, affordability isn't compromised here. The western parts of the city present more economical living choices. Safety remains a paramount benefit. A standout feature of Boca Raton is its low crime rate, ensuring that families find a safe haven for nurturing. Moreover, educational prospects are top-tier. Parents can bank on the promise of a bright future for their children, thanks to the area's commendable educational institutions.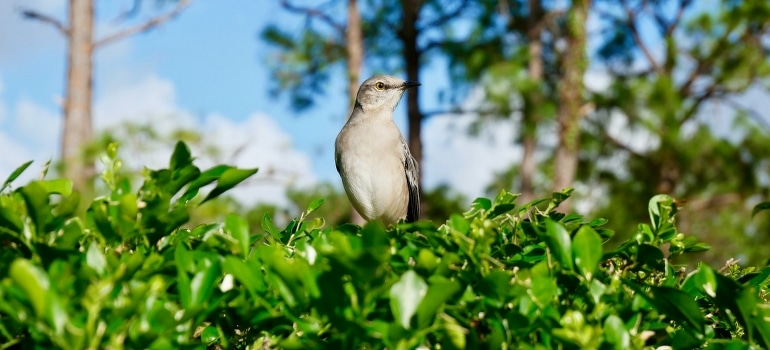 Amenities? They're in abundance, such as Boca Raton Historical Society or Gumbo Limbo Nature Center. From modern conveniences to an array of shopping and dining venues, residents and visitors have endless choices. This isn't even accounting for the plethora of leisure activities. Boca Raton's breathtaking beaches, lush parks, and rich cultural and recreational activities make it a sanctuary for relaxation and fun.
Set the listed questions and relocate smoothly
In understanding the necessity of a smooth transition, it's imperative to ask the right questions. The importance of asking relevant questions when interviewing Boca Raton movers cannot be overstated. Such inquiries equip you with the information to make the right decision about your upcoming move. As you ponder over the choices and potential moving companies, remember the integral role that thorough questioning plays. It aids in ensuring your prized possessions are in safe hands and your transition is seamless. Before taking your next monumental step of relocating in Boca Raton, arm yourself with the essential questions to ask when interviewing Boca Raton movers. Be proactive, and ensure a seamless, hassle-free move!