When you are moving long-distance, any last-minute problems can take you off schedule. One of the issues is deciding what not to pack for your relocation. The problem is that it can be hard to let go of items you've owned for a long time. Making these choices ahead of time will save you a lot of hassle. One of those good choices is to hire some of the best long distance movers Florida offers. Afterward, you can discuss the details with them. Because you simply cannot take every item you own with you. Especially if you are moving long distance. So, in this article, you will find out about the items you should avoid moving long distance.
Which items you shouldn't move long distance?
It is always difficult to leave some of your belongings behind. For some of the items you cannot move long distance but want to keep, there is a solution. You can rent the storage Boca Raton has to offer. For the rest of the items, you should start by creating a list based on several factors.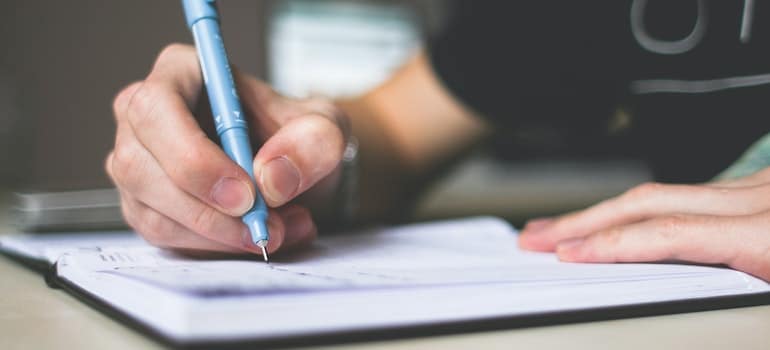 First, how easy it is to replace them and how often you use them. Then, it is also important to know how much the item is worth to other people. Therefore, for items that are unusable to others, you should consider renting a dumpster. Especially if you know you will be throwing some of the stuff away when moving long-distance.
The list of items you should avoid moving long distance
You may not be aware, but there is a great number of items that you should not bring with you. It may seem like you are going to need them but try to think twice. You will realize that you can easily do without many of them. Here is a list of things people usually do not pack when moving long-distance.
Do you really need all of those bulky items?
At the top of our list of items, you should avoid moving long distance are bulky items. Logically, DVDs and books take up a lot of space when packing.  Also, large electronic items like unused laptops/desktop computers, or DVD players take up space unnecessarily. Therefore, think about donating or trying to get rid of them by organizing a garage sale. You will benefit from this because you will get to buy new items that are of much better quality.
Avoid moving too many clothes
It is easy to overdo it when it comes to packing clothes. Therefore, take time to assess what items you wear regularly or are particularly fond of. As for the rest, feel free to sell or donate. There are many people who can really benefit from having those items of yours.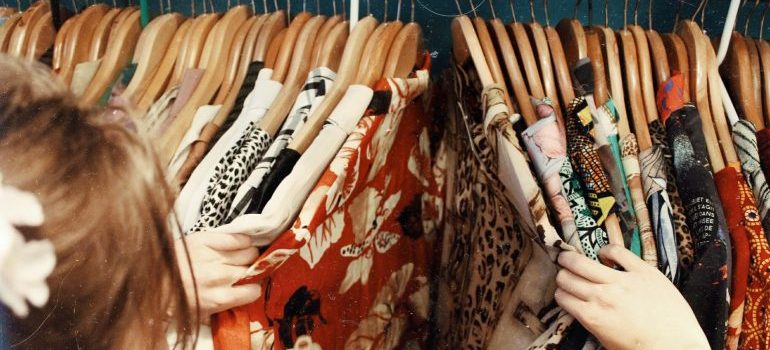 Also, consider the season or the weather in the location you are moving to help you cut back. For example, if you are moving from Florida to New York, you are not going to need all of the summer clothes. Since you will have to buy some winter items, make sure you have enough space in your new closet.
Do your best not to pack all of your shoes
Just like you should not pack all of your clothes, avoid packing all of your shoes. For example, you may have some pairs that are worn out. Even though they may have some sentimental value, you should avoid packing them. They will only occupy space that you can use for other shoes. In fact, if you are moving to a place with a different climate, you are going to need new shoes. On the other hand, if you are moving from Florida to California, this is not going to be the case. However, if you no longer want to wear certain shoes, this is a chance to get rid of them and buy new ones later.
Not all of the paperwork should be in a moving box
You will want to keep important documents with you when moving with long distance movers Boca Raton. You are surely going to need your marriage license, family birth certificates, and financial records. However, we advise you not to overdo it and avoid moving long-distance more items than you need. Hence, get rid of the less important papers and get rid of the extra weight. Also, you might want to consider storing or scanning them into your computer. This is a great way to avoid occupying much-needed space. In addition to this, it will be much easier for you to find later precisely what you need.
Old furniture should not be moved long-distance
It is a fact that furniture is bulky and often heavy to transport. Only professionals such as City Movers can do it properly. So, moving long distance to a new home may be the perfect opportunity to leave some old pieces behind.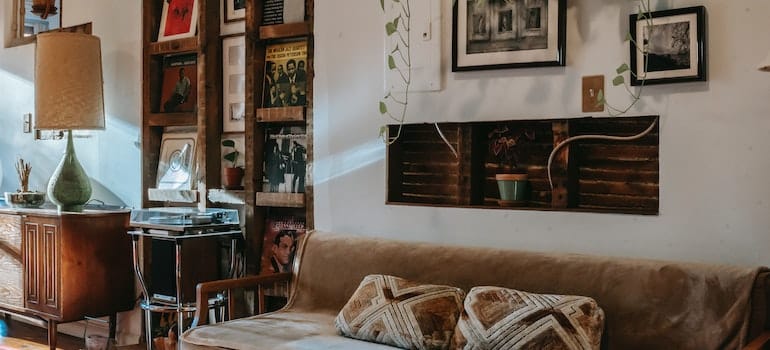 Yet, this is another chance to give it away to some charitable organizations or organize a garage sale. However, they must be in usable condition. The good thing is that you will get to buy new items for a new home. There may be a certain coffee table or even a closet you liked. Now is a good chance for you to buy it.
Bathroom items should also be on the list
When you think about the products that are currently in your bathroom cabinets, you come to one conclusion. Half of them are most likely out of date, unimportant, or easily replaceable. Also, you probably have some expired medications. These items are the ones you should avoid moving. Especially if you are moving to another state. Just think about how much space they would take. Avoid getting in a situation of this kind and pack just the necessary. Some of the most reliable residential movers Florida offers will deliver them in perfect condition.
Do not bring all of the items from your garage
Just like your bathroom cabinet, there are probably a lot of items sitting in your garage that you will never need. From insect killers, fertilizer, and other potentially dangerous chemicals. Not only are those the items you should not move, but you should dispose of them safely. It is important to handle hazardous items carefully and properly.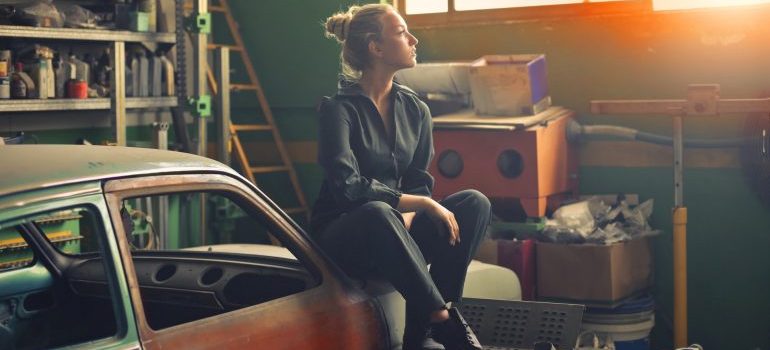 If it happens that you have some bigger tools and you know that you are not going to need them in your new home, give them away. Some of your neighbors will probably be more than happy to have them. When the rest is in question, count on some of the most professional relocation services Florida offers. Your items are going to be in great hands.
Avoid moving some of the appliances long distance
If you are moving long-distance, your new home may mean an update on your current refrigerator or washer. If that is the case, you have to do something with your old appliances. You can again donate them to a local charity. They will be happy to pick them up if they are operational. That will also help your movers to load the moving track. The bottom line is that the move will be managed faster. If you are wondering if some of the movers near me can help, the answer is – yes. The appliances you want to bring with you will reach your new home undamaged.
Certain household items should not be moved long distance
Just look around your home and make a note of what you use and what has just been collecting dust. For the items you do not use, sell them at a garage sale. This is a great way to earn some money in the process of relocation. On the other hand, if you do not have enough time for this, you can ask your friends if they want some of those items. In case they are still usable, it will be unlikely for someone to turn you down. Or maybe they would like to have a memory of you and maintain a long-distance friendship. Therefore, go through your household items and see what you don't need anymore before you start packing.
One vehicle is more than enough
If you are lucky to own more than one car or truck, this is a perfect chance to sell them. There is no need for them to sit on your property. That will also help lower some of the moving expenses. Especially if you are moving far away and have a limited moving budget.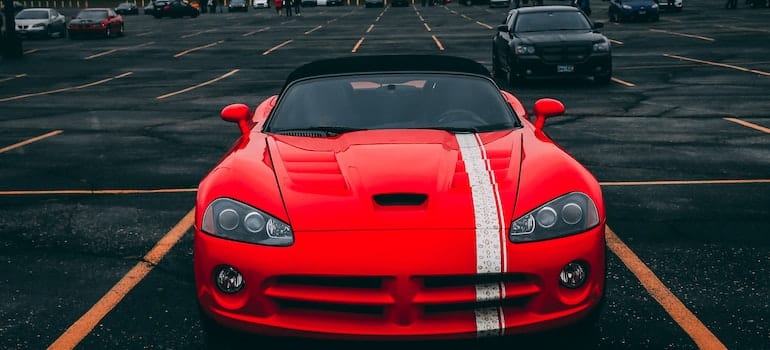 This means that you will not be in a position to spend all of your savings, quite the contrary. You are going to earn quite a nice sum of money and you may even cover a majority of your expenses. Plus, you are going to save money on gas and renting a garage.
You may not need all of the bedding
As for the old mattresses and blankets you need to replace, leave them behind. Avoid moving them because you are going to buy new ones anyway. In fact, it is advisable that you change them after a certain number of years. Not only the new bedding will be more comfortable, but you will have a lot more space in the moving truck. In addition to this, there will be fewer items for you to unpack after the move. You are going to need much less time to settle in. So, use this chance and change your life for the better.
Do not move perishable items and plants
When it comes to perishable items, we do not advise you to move them long-distance. Here is a list of some of the perishables that are not allowed to move.
Food without adequate preservation
Frozen food
Open or half-used foods
Plants (indoor and outdoor)
Produce
Refrigerated foods.
Yes, you are not allowed to pack and relocate these items. This is a policy of every moving company. If it is possible, use the food before the moving day. In case this is not possible, give everything you can to your friends and family.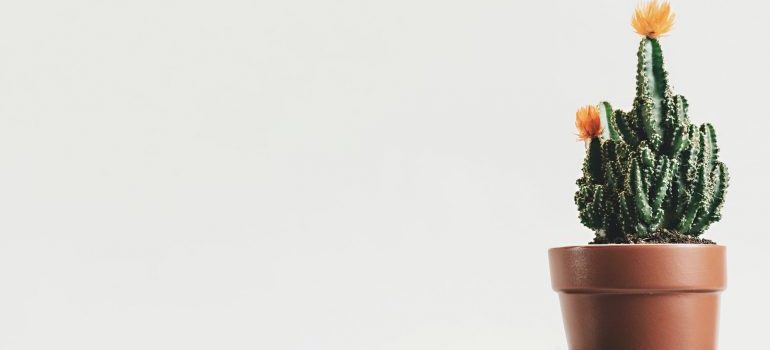 When plants are in question, you can either give them also away or you can bring them with you if you are traveling by your car. In this way, you will know that they are safe, and you will get to keep them.
Pack only items that are necessary and irreplaceable
Now that you know the items you should avoid moving long distance, you are prepared for a move. There are some items that you are not allowed to pack while others you can leave behind just to make your new home a less cluttered space and to lower your moving costs. Take some time to think about which items you are not going to bring with you. After that, think about what to do with them. There are several options – you can put them in storage, donate, give, or sell them. You are not going to make a mistake whichever option you choose. If you have certain items that require climate controlled storage make sure to rent one that is climate controlled. This way your items will be safe. Enjoy your relocation and you will be more relieved when you realize that you have much fewer boxes to unpack.