Deciding to move to Florida is a huge step to make. If you are to follow many other examples, you will see that those who did it, claim they made the right decision. This state welcomes countless new residents per year and it treats them well. There will be many factors you must consider before making the final decision. From the economy all the way to the community of the place you choose, your research will be long but effective. Of course, getting additional help on the side is a real lifesaver and you should accept it during this time. There is a huge difference when people are moving with family members and alone and you should know what you are looking for. Take a look at some of the best places in Florida for singles and why they could be suitable for you!
The beginning of your search
So, if you wonder when is the right time to begin looking for a new place in Florida, the answers will vary. It all depends on your current place and working status and that is something you shouldn't ignore. City Movers always advise their clients to do good research before putting their finger on one particular place. It is much better that you spend more time looking for it than to move and later regret your decision. After all, Florida is huge and has more than 400 cities, small places not included.
What you need to do is settle personal matters to gain more time to focus on looking for a place to move to. Then you can proceed to make the plan you think will help you. Keep in mind that you need good and true information all along, as even the tiniest detail can be a huge issue later.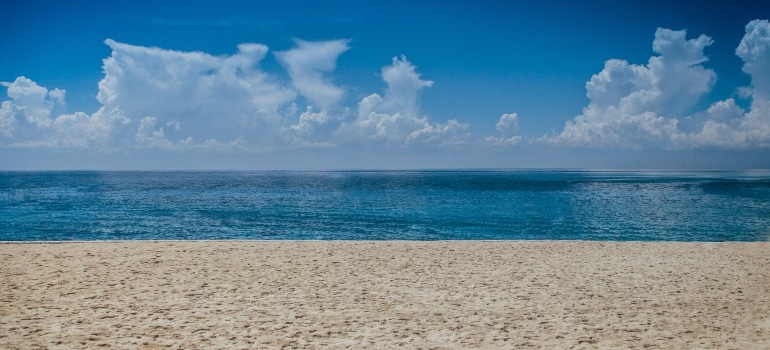 If you already live in Florida, expect your search to be somewhat easier. You may know some of the best places in Florida for singles and maybe had a chance to visit them. This will help you narrow down your choices and make a final decision faster. Whatever your method is, make sure to keep your priorities straight and always follow your instincts.
Sarasota
Let's start with one of the most beautiful places in Florida in general. This city has a population of 56,000 people and it is famous for being a perfect gateway for many. Even though it is filled with tourists from everywhere, Sarasota welcomes a lot of people who wish to stay there permanently. It is interesting to know that more than 70% of people who make this decision are those who were coming earlier as tourists.
What makes this place one of the best places for singles are affordable housing options, high-quality healthcare, and of course wonderful food. If you are a young professional or a freelancer, you will find living here to be amazing. And if you live in another state and never had a chance to visit Florida before, this will be a great way to get to know it. Ask your cross country movers Florida to find you a suitable date to help you relocate here.
Delray Beach
Next, we will visit Florida's southeast coast and get to Delray Beach. This lovely small city is one of Florida's hidden gems and here you will have the time of your life. In this city, you will see art like never before, with beautiful galleries everywhere and ceremonies inviting you to go out. What's interesting is that Delray Beach has fantastic roads leading in and out so you will have a lot of beautiful things to see no matter from which side you are coming.
In this city, you may come across a lot of tourists and if your job or profession is related to tourism, you are going to love it. You may hear that Delray Beach is a little bit more expensive but on the other hand, income here can be high as well. Before you hire movers Delray Beach make sure to send out a couple of job applications. You will probably get answers sooner than you thought.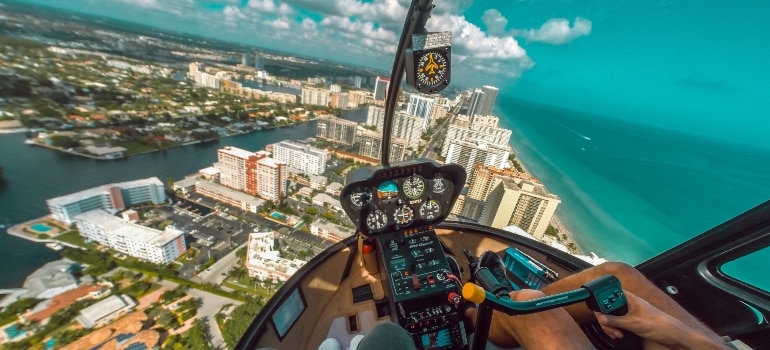 Lake Worth
One of the best places in Florida for singles is Lake Worth as well. It is located about 64 miles north of Miami and has a population of 38,010 people. Just like many other places in this state, it has wonderful beaches that are filled with people when the weather is nice and warm. You will immediately fall in love with white sand and warm blue water, but Lake Worth is famous for other things as well.
Here, you will feel like you are on a different planet. Lovely communities and breathtaking architecture will make you decide to move here no matter what. When it comes to the living costs of this place, it is just like the rest of this state. A little bit more expensive at first but once you start working, things will fall into place soon. It is good to know that movers Lake Worth can carry out your relocation quickly so you can start exploring the city right away. 
Weston
Are you a fan of golf? Even if you are not, you must love beautiful landscapes. In Weston, you will enjoy every time you go outside, as this place is filled with beautiful parks, forests, and hiking trails. It is not a secret that Weston is among the richest places in Florida, mainly due to being so popular among tourists from everywhere. But, since you are moving alone, you can find a pretty nice apartment without having to spend a fortune on it. The real estate market in Weston has a huge variety of properties and you should get on it as soon as possible. Weston is much bigger than Lake Worth for example with a population of 70,965 which immediately gives you more opportunities. You can rely on movers Weston FL when it comes to your relocation and preparing for the big day.
South Point
Although it is not a city, the neighborhood of South Point could be suitable for singles as well. Of course, you can expect beautiful beaches you can use for your daily escape but living here could be a good idea too. Moving here will bring you the peace you have been looking for as this place is rather small. South Point movers operate in the area constantly, as a lot of people find it interesting for living and work.
Huge buildings that will be around you are both for offices and living areas. It all depends on your budget and needs where will you decide to live. Keep in mind that South Point is very expensive, and you should find a good and stable job before officially moving. It is much better to enjoy this place freely than to be under stress while looking for a job.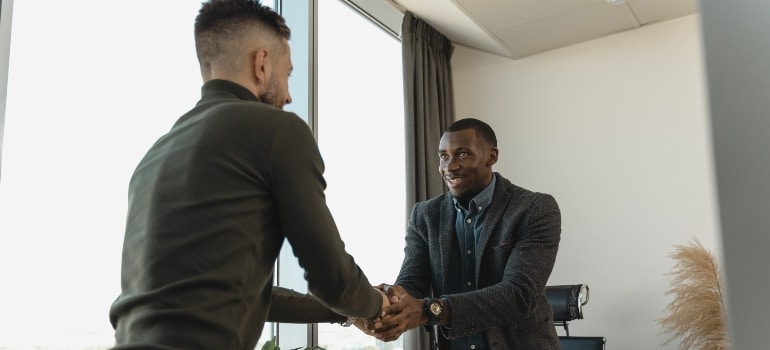 Brickell
Why don't we visit downtown Miami for a second? While this giant will surely be on our list of best places in Florida for singles, there are a couple of them around it as well. This place is an absolute business center of Miami, and if you are thinking about it, you probably have some huge business plans. Huge buildings filled with offices and busy people are simply calling you to join and start or expand your business.
In Brickell, they welcome all professions, and you only need to start sending out your applications. If you already have a business, moving it here is a good idea. Commercial movers Florida will make sure it is transported safely and before you know it, you will get your business back on track. Even though it is a business area you will get a chance to find a nice and cozy home here.
Kendall
This census-designated place has a population of 77,228 people which makes it larger than some of the places above. It is among the favorite places for families with small kids, but singles love it as well. The main reason for that are countless job opportunities provided by one of the most popular shopping malls Dadeland Mall, with many restaurants, and other attractions.
In recent years, many young people decided to move here and give Kendall a shot and the majority of them actually stayed. Maybe the best thing about it is that it gives you enough space away from the city rush, but in case you miss all those Miami wonders, you can be there in no time. After all, Kendall is just 10 miles away from Downtown Miami. If you can imagine yourself living here, movers in Kendall FL operate in the area and you can start thinking about scheduling the date.
Miramar
And those who are looking for a perfect mix of traditional and urban, you have found your dream place. Miramar is a city that is famous for greeting new residents daily and if you think it suits you, you may have a pretty good life here. On one side there are wonderful beaches where you can surf and spend time with friends. You will love its restaurants and bars with live music and DJ performances all the time. But on the other side, you can enjoy amazing art, ceremonies and classical concerts. It will be like living in two places at once, while always being home. With its 140,479 residents, it has wonderful communities that will help you blend in and even help you set up your new home once movers Miramar FL are gone.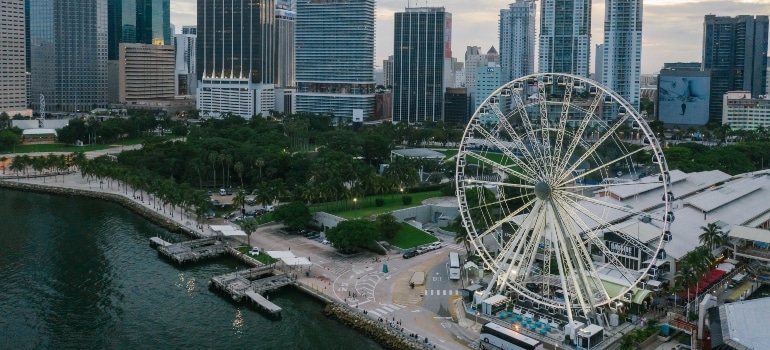 This city is famous for its apartments that are sometimes perfect for one person. But if you need some time to settle in and deal with your inventory, be careful when choosing relocation services Florida. Let the movers help you with unpacking. This way you will have more time to get to know the place a bit more.
Davie
When naming the best places in Florida for singles, we can't forget about nature lovers. Probably one of the richest places in agriculture, Davie could easily be the place you are looking for. Located in Broward County this town offers you pretty much everything you need. You can spend hours walking on its hiking trails, exploring the forests and parks, and by nightfall have a delicious dinner in some of its restaurants. And those who always dreamed of having their piece of land, this is the perfect place for it. Check out the real estate market and you will be filled with affordable and nice lands you can buy. Davie is one of those places people love calling their home and your happiness could be here. Movers Davie FL can relocate you from any other area so this entire process will fit your pocket perfectly.
Don't think that Davie lacks attractions and urban locations. As soon as you visit the center area you will see that it is everything Florida is famous for. Urban galleries, restaurants, and bars are favorite stops for many young people, and you will love the fact that in Davie there are concerts and performances all the time.
Hollywood
With a huge name and an even bigger heart, Hollywood in Florida is one of those places single people love. It is located on Florida's east coast with a population of 153,834 people. The first thing that will come to your mind are beautiful beaches, amazing weather, and lovely people and you are absolutely right. This city is famous for Hollywood Beach Broadwalk which is 2.5 miles long and goes along the Atlantic Ocean. Those who decide to move here will soon enough be calling it their favorite spot in the city. Hollywood is full of tourists from the entire USA and the world so you should expect to make many new friendships right away. What is amazing about it is that a lot of tourists who plan on staying longer will try to find a part-time job. As a result, around 40% of them will decide to stay permanently.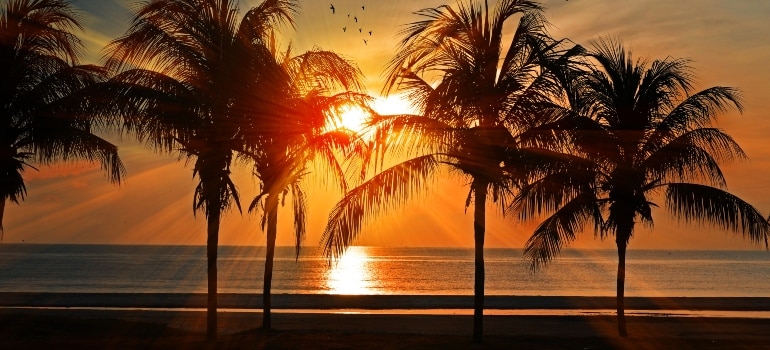 If you think that Hollywood is right for you, you may be right about that feeling. This city is a paradise for freelancers and people who have small businesses. It gives a chance to expand and be creative in every way possible, which means a lot to young people. Movers Hollywood will transport your items to the neighborhood you choose, and your new life will begin soon.
Miami
Well, we can't continue naming places without checking in with Miami. No matter if you are younger or older, with a career or jobless at the moment, Miami will have your back. It is one of the most famous cities in the world for a reason. No matter why you decide to move to Miami you will not make a mistake. This city welcomes everyone, and you will get the same vibe.
As the second-most-populous city in this state, you know that Miami has a lot of things to offer. It is very hard to imagine thinking otherwise and a lot of people actually don't. It relies a lot on tourism as it is one of its main sources of income. And since tourism is flourishing there throughout the year, you get that the economy in Miami is in pretty good shape. When it comes to the unemployment rate, 2.30% is pretty low and shows that people here really can find a job no matter the profession.
You will be surprised to know that the city of Miami has its list of the most demanding jobs. And believe it or not, being a server here will get you a stable income. This only goes on to prove that Miami will always be the hot spot for tourism, good parties, and amazing memories.
What makes Miami one of the b

est places in Florida for singles

?
Just like many other huge cities, Miami treats singles well. Both for those who are full of energy and looking for adventures, or those looking for peace, it has a lot of things to offer. If you are to ask movers Miami, they would tell you that relocations go in every single way possible. Nevertheless, what single will find here is undeniable freedom. You will get a chance to make all of your dreams come true, by using only your imagination and talent. If you have sent job applications on time, you will get a call for a job interview before you even arrive there.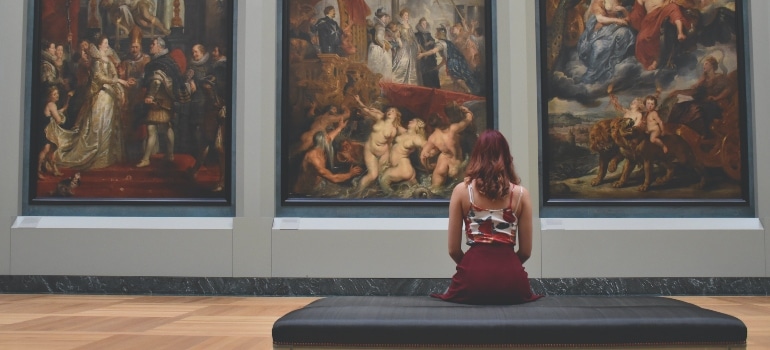 On the other hand, this city is a place of diversity and love. People will spend their whole life planning to come and spend just a couple of days here, and they will indeed change their life. Chances are good that you will find your happiness here, so why not give it a shot?
Fort Lauderdale
And last, but never least one of the best places in Florida for singles is Fort Lauderdale as well. And if you don't end up in Miami, we will definitely find you here. As the city is very similar to Miami, Fort Lauderdale has often been compared to it. But those who get a chance to visit it say otherwise.
Let's start by saying that this city is famous for its nickname used by many in both America and other countries. "Venice of America" pretty much says it all, and this place never lost its real touch. Filled with galleries, canals, and amazing small restaurants that carry a lot of history, it is a place you can call your home. Communities here stick together with a strong bond and tourists are always greeted with open hands.
Fort Lauderdale vs Miami
So, what does it make different from Miami? Well, if you need a wonderful place that resembles Florida, but wish to avoid the crowd, this is a city for you. It has everything you may need, from nice and stable jobs providing good incomes to amazing architecture.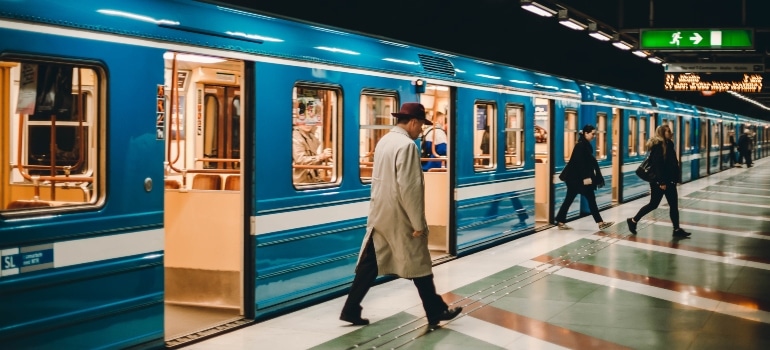 But even though it has some excellent traits, there are some things you need to be careful of in this city. If you officially decide to move, let movers Fort Lauderdale deal with your relocation. Traffic can be pretty messy here, especially during the season. Using your vehicle will just result in a lot of stress. You can leave your vehicle for shorter trips once you start exploring the city. Feel free to completely rely on its excellent public transportation.
What else you should know about the best places in Florida for singles?
To sum it up, your search for a new home in Florida should last for as long as necessary. Making harsh decisions can result in something you don't want and cause further issues. It is much better that you take your time and choose wisely. You can include friends or family members in this search, as additional advice is always good. Whatever your choice is, try to visit the place at least once. No matter where in the USA you currently live, a short trip will make you much calmer. If you are already a resident of Florida, your relocation will be nothing but an interesting adventure you probably needed for a long time.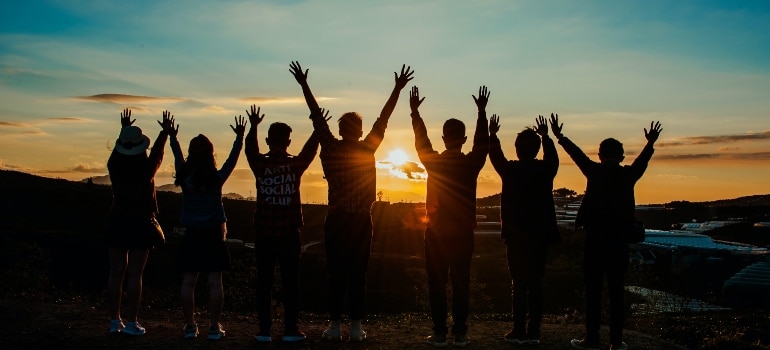 And once you put your finger on one place, it will be time to start planning your relocation. Start by searching for movers near me as the process will be much easier. Movers will help you reach the place in a short time and the rest is on you. Focus on your priorities and build a new life. The best places in Florida for singles sure have the magic to help you do it. After some time, when you settle in you can treat yourself to short trips and get to know the entire state of Florida!