Relocating without complications is certainly possible – all you need is the right moving partner. Should you put your trust in City Movers, you are going to make a great decision. We have been in the moving industry for more than five years and we have managed to perfect our moving skills. So if you are planning on relocating locally, our movers Briward County are going to make sure your relocation runs smoothly. The only thing left for you to do is get in touch with us.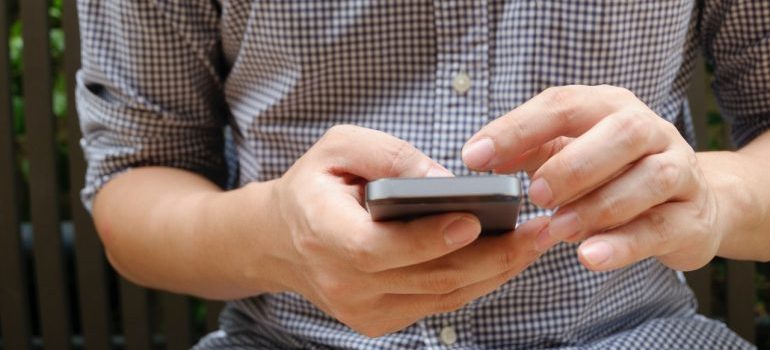 Good organization is one of the reasons to put your trust in local movers Broward County
Something that makes a great difference among moving companies is the level of organization. Considering the fact that we are always doing our best to provide our clients with premium-quality moving services as well as a great organization makes it obvious why our clients come back to us the next time they relocate. We are familiar with each and every street in Broward County. This means that, even if your relocation is performed during a busy part of the day,we are going to make a plan and avoid traffic jams.
There are many shortcuts and our local movers from Broward county know all of them. On top of that, our trucks are modern and fully equipped. We do regular checks, to ensure we only use moving trucks that are in great condition. As you can see, your moving process is going to run smoothly and delays are not going to be an option. Sit back and relax- we got you completely covered.
It does not matter whether the relocation is big or small – you can always count on us
Whether your home or office is large or not, one thing is certain- everything will run smoothly. We are professionals who have quite a lot of experience in the area of moving. This means that the quality of our services does not change with respect to the size of your local relocation. Even if there are just a few boxes, the services you will be provided with are going to be of premium quality. The same goes for the situation when a large office should be relocated. What we are going to pay special attention to is the safety of your belongings. Therefore, feel free to add several services of ours to your moving agreement, and there will be nothing for you to worry about.
What services can our reliable movers Broward County provide you with?
Because there are no two relocations alike, people's moving needs are also not going to be the same. This is something we were guided by while thinking about how to help our clients. As a result, we can offer you the following services:
Feel free to combine the services the way it suits you best. We are here to meet your moving needs and we are going to do our best to keep you satisfied.
With our skilled and professional Broward County local movers your household move will be a breeze
Household relocations are challenging, no matter the size and the distance. On top of that, if you have kids, it can be even harder. This is why we are here, to make all of this simple and easy for you and for your family. Once you get in touch with us, we will start creating a moving plan. Our team of trustworthy residential movers from Broward County has been in this business for years, and they have seen it all. No matter how complicated a relocation may seem to you, to them it's simple. Our movers have the skills and knowledge to move your home safely and swiftly to your new address.
When you hire a licensed and insured moving company from Broward County like us, you can be serene. To make sure that you will get the best service, we handpick each member of our team. We have a are very strict criteria when it comes to hiring movers. Therefore, you can rest assured that with our help you will have a positive moving experience. We are your best choice! Therefore, contact us and let us show you what household moving with professionals looks like.
Your office equipment is going to be safe in the hands of commercial movers Broward County
If there is one reason why our professionalism is praised, it is our dedication. We truly believe that, if we make an effort to organize the entire process properly and take great care of your belongings, it will be hard for you not to be happy with the result. For example, if you are going through commercial relocation, our local movers in Broward County are going to make sure your office equipment remains in perfect condition.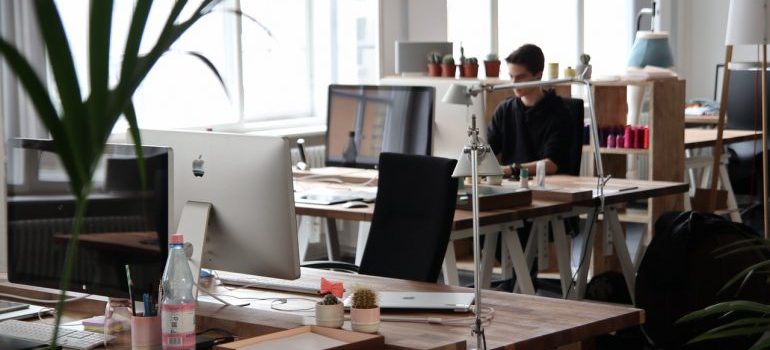 Our professionals are aware of the fact that items of this kind are quite valuable. For this reason, we are going to be extremely careful while handling them. You can be sure that the most reputable movers Broward County has to offer are a great choice for an endeavor of this kind. We understand how important it is to keep the business running. Time is money and we are not the ones to waste it. Thanks to one of the best local movers Broward County has, you will have a swift relocation. Your business will be up and running in no time!
There is no need for you to worry about your valuables
Relocating valuable items is always tricky. Each item of this kind should be properly taken care of. Should there be any kind of damage, the value of those items is afterward questionable. In order for you not to get in a situation of this kind, you should simply let us help you. We have handled both valuable and fragile items with great success. It does not matter whether you are relocating just down the street or to a different part of Broward County, we are going to make sure each item reaches its destination undamaged.  All your items are in the safe hands of one of the best local movers Broward County has.
If you don't have time, or simply you don't want to be bothered with packing, we can help you with that too! Save your time and nerves and let our packing experts take care of this. We offer both full and partial packing services. Some people prefer packing certain items on their own, while we take care of the heavy and bulky items. No matter what your packing needs are we will be more that happy to help you.  Our packers use the best packing skills, and high-quality materials to ensure the total safety of your items. We are experts when it comes to handling fragile items. You will have nothing to worry about. Our team will make sure that your precious belongings arrive in pristine condition to your new address.
Your upcoming relocation is going to be fun and stress-free with the right movers Broward County
Should you put your trust in the most reliable Broward County movers, your relocation is going to be memorable. Naturally, you are going to remember it because this is going to be a positive experience. We have made many people happy over the years! This is all thanks to the expertise and determination of our movers from Broward county to give only the best to our clients. Our goal is to make each and every one of the clients happy. This is why we never stop improving. To us, all it matters is that we give our clients the moving experience they deserve. Moving stress-free is possible when you have the right partner by your side.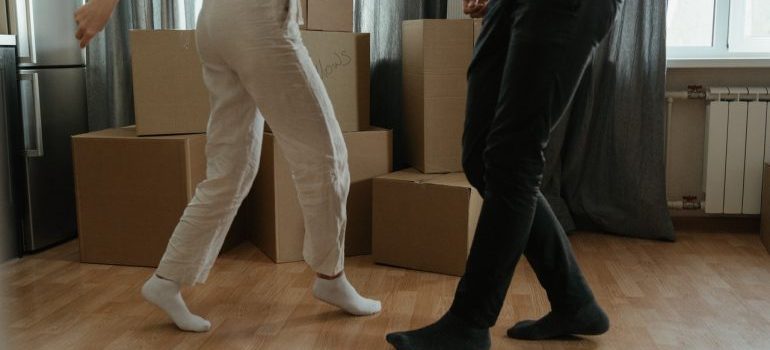 Some of the most professional movers Broward County has to offer are going to be by your side every step of the way and complete all of the moving-related tasks. The entire relocation is going to be organized in detail and it will be possible for you to have some time for yourself.
Choose us to be your moving partners – you are not going to regret it
City Movers is a company that puts clients' satisfaction first. This means that, if you are planning to relocate locally, count on the most reputable movers Broward County has to offer. Your team of movers is going to tailor our services according to your moving needs. All you should do is let us know what you have in mind and we are going to take care of the rest. We are going to come up with a detailed moving plan and you can be sure that we are going to do everything according to it. Get in touch with us today – one of the finest local movers Broward County has is waiting for your call!