You came for vacation to Hallandale Beach once and it enchanted you. So much that you consider making it your permanent home, even if you are not from the USA. We can tell you that even thinking about it is a very bold move and that not many people dare to do it. Moving implies change and leaving the comfort zone. But since you are thinking about it, you probably have a good reason to want to move. Many reasons can make you wish for a move, moving in with someone, a job, retirement, etc. Whatever your reason, for this move, we recommend hiring City Movers. Deciding to move abroad and become an expat is never easy and neither is deciding where to move to. For that reason, we have put together this article as to why expats love Hallandale Beach in particular.
Thinking about relocating from abroad?
For many non-Americans, moving to America with the help of some moving companies Broward County sounds like an amazing adventure and opportunity to experience something new. Out of all states in America, expats often gravitate towards moving to Hallandale Beach, Florida. If you are thinking about a relocation abroad, it is only natural to ask yourself why expats love Hallandale Beach. Some of the main reasons why foreigners like this place are:
Amazing weather all year round
State income tax is not something that you have to worry about
Incredible place to retire
Some of the world's best beaches
Beautiful nature outside the beaches
Great housing and living costs
Amazing job opportunities
Paradise for foodies
Sports lovers also love Hallandale Beach
Plenty of fun activities to enjoy with the whole family
Cultural diversity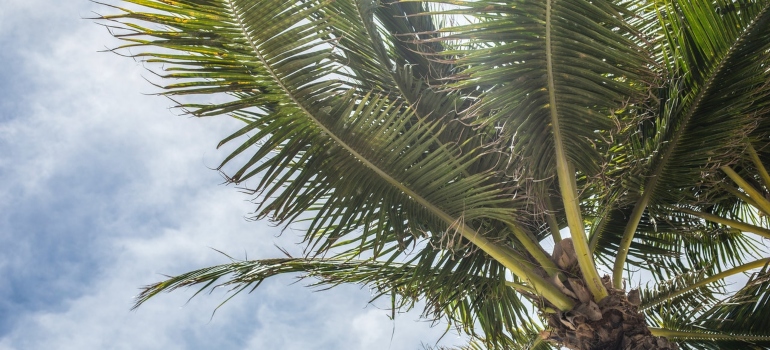 Amazing weather all year round
One of the biggest advantages of Hallandale Beach is the mild weather. The residents here enjoy more than 200 days of sunshine a year. Expats love Hallandale Beach because of its tropical weather, and even more those who relocated here from a cold place with the help of some moving services Hallandale Beach FL. The summers here are hot and humid, which can be a little too harsh for people with health problems. But apart from that, the other seasons are mild and pleasant. The average annual low temperature is 70 degrees Fahrenheit, while the average annual high temperature is 84 degrees Fahrenheit. Foreigners who love being outside will enjoy this state the most. You don't have to be extreme about the activities you do outside, simply going for a walk can be an amazing experience.
State income tax is not something that you have to worry about
Money plays a big role when deciding where to move to with the help of some local movers Hallandale Beach. Logically, you will be looking for a place that is affordable to live in, but most often the "cheap" places are not great. Florida is one of seven US states which do not impose a personal income tax. Florida, therefore, does not have a state income tax in common sense. Other types of taxes do exist in the State of Florida such as sales, use, and corporate income taxes. The most common taxes imposed on individuals residing in the State of Florida are:
Corporate Income Tax
Fuel Tax
Property Tax
Sales Tax
Use Tax
If you want to avoid paying taxes, Hallandale Beach is the perfect place for you. Even though there are certain types of taxes, those are not hitting as hard on your wallet.
Expats love Hallandale Beach because it is an incredible place to retire
People in their senior years love the whole state of Florida, not only Hallandale Beach. Many cities in Florida have been consistently ranked as top retirement destinations. The reasons? Mostly the mild weather, which is amazing for many types of health-related problems. Apart from that, sunshine is also a great mood booster, which we all need from time to time. Other reasons why expats love Hallandale Beach are maintenance-free homes, RV parks, area golf courses, fishing, and various outdoor activities are all available in many of these locations. If you are an expat looking for a retirement destination in the USA, don't hesitate to contact some long distance movers Hallandale Beach. They will make your relocation as beautiful and pleasant as possible.
Some of the world's best beaches
When thinking about the state of Florida, the thought that first comes to mind is its amazing beaches. This happens for a good reason, Florida has some of the best beaches in the world! When the summer temperatures become too high, you can cool off on the beaches and countless swimming pools. Hollywood Beach, Keating Beach, and Haulover Park are just some of the amazing options and reasons why expats love Hallandale Beach. After finishing your relocation with some residential movers Hallandale Beach, get your bathing suits and flip-flops ready, and get ready to bathe in the beautiful Floridian sun.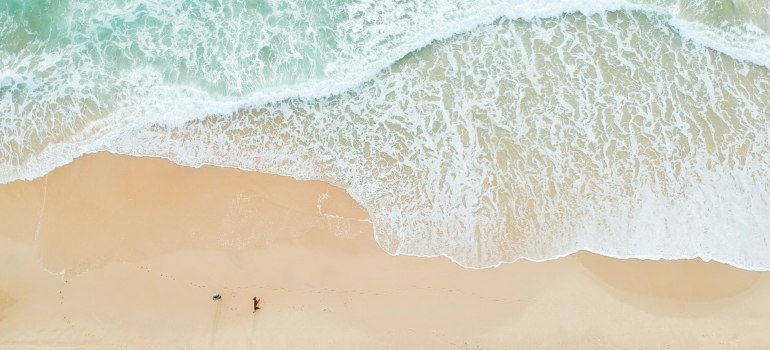 Beautiful nature outside the beaches
Even though the beaches get the most attention, it is not the only thing beautiful about this place. If you are not a fan of spending time on the beach, there are also other natural beauty gems available here. These springs are year-round available attractions with the temperature of the water ranging from 70-75 degrees Fahrenheit. And the best part? Many of them have underground caves where you can swim in, and you can even see manatees if you have a little bit of luck.
Expats love Hallandale Beach due to the great housing and living costs
Hallandale Beach vibrant real estate market, with new housing projects emerging almost everywhere. Hiring some commercial movers Hallandale Beach will help you stay inside your budget so that you can splurge when investing in your new home. Great housing and living costs attract many people from other states of America and foreigners. In a case like this, it is only logical that the prices will rise. Over the previous year, there was an 8% increase in the prices. But even now, the median home price in Hallandale Beach is around $270,000. Analysts predict that as long as people keep moving to Florida the prices will keep going up.
Surprisingly, even like this, Florida has a decent average value compared to many northern states and California, where home prices are much higher. Continuing onto the story that expenditure of money is important to consider before moving to a certain place, it is understandable why foreigners love Florida.
Amazing job opportunities
Apart from the expenses, job opportunities are also a major factor when considering where to move. A place can be amazing from every other perspective, but if it has a bad job market, then it loses its charm despite many other good sides. Everybody has to work to make a living, that's why it is so important to consider this before moving somewhere. But luckily, Hallandale Beach and the whole state of Florida don't have this trouble. Due to its top industries of tourism, international trade, agriculture, aerospace, and life sciences, Florida's economy and job market have been flourishing.
Tourism is the biggest industry
In 2018, Florida received a total of 126.1 million visitors, which was a new high. Florida's economy was ranked fourth in the United States in early 2021, behind California, Texas, and New York. If you have or are just starting a career in tourism and hospitality, there is no better place to move to than Hallandale Beach. Get those packing services FL, don't hesitate! You will get working experience that is very important nowadays and you will work with many amazing people.
Paradise for foodies
There's more to Florida than sea and citrus. With 1,350 miles of coastline, multiple climate zones, and a diverse population, the Sunshine State is a paradise for lovers of seafood, southern fare, and island specialties. And yes, key lime pie and stone crabs (during the season) are never hard to find. From Old Florida classics to new international influences, Hallandale Beach has it all.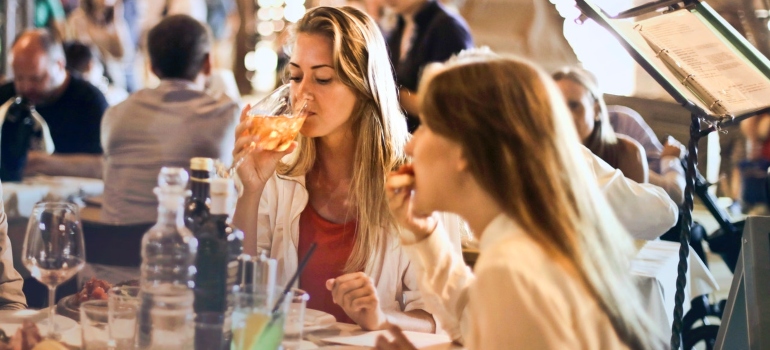 Visitors to the Sunshine State may not expect the food in Florida to be all that different from the rest of the United States, but like anywhere you go around the world, the local food tells everything about a place, reflecting its history, climate, people, and traditions. Florida has sun-drenched local produce and access to fresh catches from the Gulf and Atlantic coasts. Its culinary scene is a big attraction for local foodies and culinary enthusiasts, and it will give you yet another excuse to relocate to the Sunshine State.
Hallandale Beach Food & Groove
Several organizations throughout the state host their food and beverage events. Hallandale Beach Food & Groove is by far the most popular food festival in this city. Calling all food fanatics for a fabulous night of fun, hosted by MasterChef finalist and TikTok sensation Nick DiGiovanni. You can try food from some of the best local restaurants, drink famous Italian wine and enjoy live music and entertainment.
Sports lovers also love Hallandale Beach
People who are sports fans can have a great time not just in Hallandale Beach, but in the whole state of Florida. This state alone has ten professional sports teams. And there is a bit for everyone, from the Tampa Bay Buccaneers to the Miami Heat. Apart from these ten, there are numerous prominent minor league and college teams in the state. So get your pals and find a nice local pub where you can watch games and cheer for your favorite team.
Plenty of fun activities to enjoy with the whole family
Florida has eight of the top twenty amusement parks in the country and three of the top twenty water parks in the world. Although Disneyland, Sea World, and Busch Gardens are well-known, there are several other amusement and theme parks to visit. Many of these parks offer Florida residents discounts and provide on-site rentals for overnight stays. If you are considering moving to Florida and you have kids, know that it is difficult to get bored here. Moving with kids can be more stressful than a normal move, but it will be well worth it.
Cultural diversity
This area is very rich in cultural diversity. There had been no population of European descent up until the 19th century. In the most recent survey conducted in 2012, excluding the Canadian and Hispanic and Latino population, 8.2% of the residents were of West Indian or Caribbean ancestry, 5.3% were American, 5.2% were Russian, 3.4% German, 2.8% Irish, and 2.7% of the populace shared Polish ancestry. This is yet another reason why expats love Hallandale Beach because everybody feels accepted. After moving, it can be difficult to feel at home and accepted. But in a community like this, it is impossible to not feel welcome.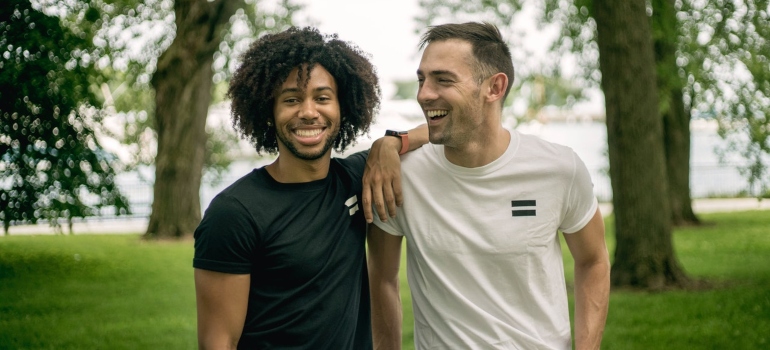 Are the reasons why expats love Hallandale Beach enough to make you move here?
As you can see from this article, expats love Hallandale Beach for numerous reasons. But this is someone else's experience. You won't know for sure if you like someplace until you move there. This is a risk that is not worth taking when you need to move internationally. For that reason, you need to invest time into researching a certain place as much as you can before moving. It would be a shame to invest so much money, time, and effort into moving and then realize that you don't enjoy the place you moved to. You will need time to get used to a new city and learn its advantages, but sometimes even that doesn't help. We hope that we helped you avoid this situation by giving you the reasons why foreigners love this city. We wish you good luck and successful relocation to Florida!