When you need to relocate, you might not be sure what kind of help do you really need. Even if you have moved before, your life has changed and you have different needs. That's why City Movers made sure to have a variety of moving services Hallandale Beach FL. We are well aware it's not the same when you move your entire office building or when you move with kids and pets. In any case, we are here to give you a hand, so contact us today and let us know more about your upcoming relocation.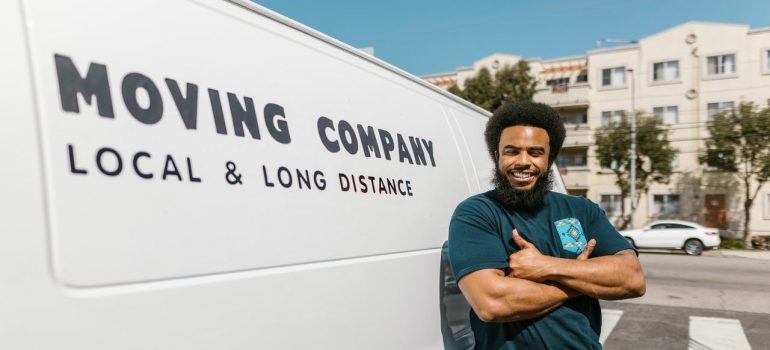 We offer a variety of moving services Hallandale Beach FL
As we said – every person has different moving needs and we are here to try to please all your wishes. That's why we offer a variety of moving services Hallandale Beach FL. Some of them include:
As you can see, we have a professional moving team that is very familiar with moving in and out of any type of space. Whether a family lives on the ground floor or the penthouse, our experienced movers will know how to navigate through the spaces to get the furniture safely onto the truck and into the new home.
Is Hallandale Beach FL a good place to live?
Located in Broward County, Hallandale Beach is a suburb of Fort Lauderdale with a population of around 40,000 people. Life here offers its residents an urban feel and most residents own their homes. You will find a lot of restaurants, bars coffee shops, and parks here with many cultural events and outdoor activities.
It's also a very safe place and opens for diversity as the city's population is very diverse and you meet many people from different cultures. Hallandale Beach is a very friendly environment and the community is strong and the people are nice. This is why this is a great place for families with kids and young professionals looking for a place to expand their careers.
We combine knowledge and experience
Our movers are all too familiar with any demands of relocation, both local and long-distance. That's why we are able to move you anywhere in the state of Florida or beyond – but we are also experts when it comes to relocating to or from Hallandale Beach FL. Give us your trust and we promise to do anything in our power to make your relocation less stressful.
Top-notch moving solutions for any type of relocation
As you may know, moving and transportation is a tangible and responsible job. Although it may seem that you can do it yourself, we still recommend that you call a professional moving team. As we are well aware that people go through different stages in life, we know that you may not need all of our services. Still, our only goal is to help you!
We have many years of experience, which is proof of quality. And when you move, you need someone who has experience in dealing with different types of relocation. We also offer competitive moving prices along with a free moving estimate. This means you can plan your moving budget in advance. We also worked for both big companies and small, private relocation so we know the market well and we can predict all possible situations and problems.
An efficient moving team is at your service any time of the year
Professionalism, kindness, and speed are the qualities we are proud of. The first step is to listen to you. Only when we understand your needs, desires and possibilities do we make a relocation plan. Your opinion is important to us. That's why we offer a free moving estimate. This is a very simple procedure that can save you time and money. We feel it's important to come out to you and see your possessions in order to give you a valid estimate of the relocation cost.
You can give us the address and our colleagues will come to look at the space and listen to your needs and wishes. Whether you want to rent a van or a truck, whether you need to dismantle or assemble furniture, take it to a landfill or clean up after moving, we will listen to your suggestions and evaluate the investment. Our arrival is completely free and if you don't have time, we can do an online evaluation as well.
Call us today and we will listen to your needs
When looking for reliable moving services Hallandale Beach FL, all you need to do is contact us. We will make sure to listen to your needs, life situation and other aspects of your upcoming move. Also, you can claim your free moving estimate and plan your relocation in advance. We've made sure our prices are competitive, all in the attempt of providing you with the best moving experience possible.