Relocating your place of business is a very important matter, one that you can't afford to mismanage. If you are relocating to, within, or from Hallandale Beach, it stands to reason that you want to hire one of the top commercial movers Hallandale Beach has to offer. City Movers have been working in the area for over five years now, and have helped many successful businesses relocate. Our unique approach to commercial moves makes us your best option for creating a smooth, reliable, and efficient moving experience. Get in touch with us, request a moving quote, and start your relocation in the best possible way!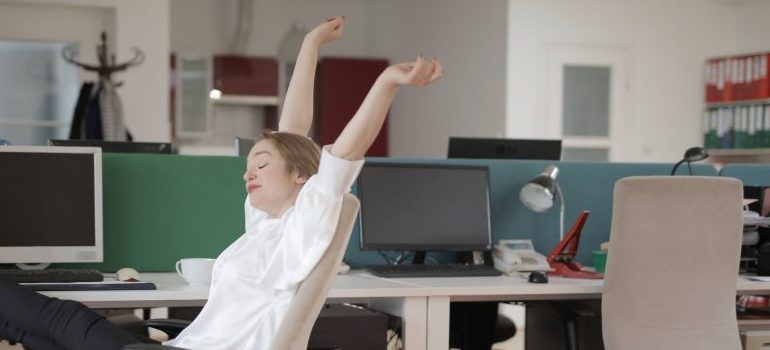 Relocate without worries, with one of the best commercial movers Hallandale Beach has to offer – City Movers!
At City Movers, we believe that training, experience, dedication, and professionalism are what make a difference among commercial moving companies Hallandale Beach has on offer. That is why we train all our employees in-house and provide them with the best industry equipment. Furthermore, we always put all of our resources into every one of our commercial moves. We fully understand that you want your office to relocate yesterday, but without compromising the safety of your belongings.
Our planning team works hard to ensure that every situation is accounted for and our moving crews get all the external support that they need. If they need to pack heavy items for relocation, for example, we ensure that they are able to do so without any issues. This means that all of our business relocations are conducted in a swift, secure, and reliable manner. Because we don't leave anything to chance.
Get a free, in-person moving quote from our commercial movers Hallandale Beach
One of the most important pieces of information for your business is usually the total cost of the relocation. Knowing the costs in advance will help you plan your future activities much more easily. That is why we offer absolutely free, in-person, moving quotes to our commercial customers. You will be able to schedule a visit from our Hallandale Beach commercial movers, where they will analyze your situation and accurately assess the cost. You will then be presented with a written document, in full detail. And if you want to negotiate with your movers, we will be happy to answer any and all questions you might have. We want you to have a good time, after all, and are willing to do what it takes to make that happen.
Our team has extensive experience in the area
As one of the top commercial movers in Hallandale Beach, we know the area inside-out. This allows us to minimize the time it takes for parking, as well as transportation. Our movers, in almost every situation, navigate the streets without much effort, as they know the pulse of the city. We will provide you with recommendations on your relocation timing but will conduct the relocation whenever is convenient for you. Our experience allows us to create a relocation process that takes the least time, allowing you to start working as soon as possible.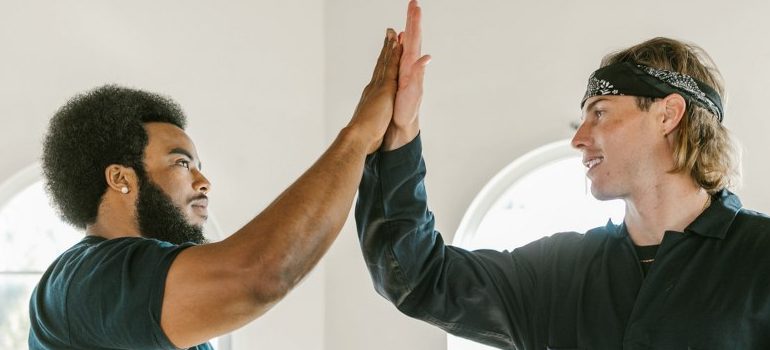 Our commercial movers Hallandale Beach work safely, efficiently, and timely
The most important aspect of commercial relocation is safety, with speed being a close second. While we do our best to conduct the relocation as fast as possible, we don't compromise safety for one second. We are one of the commercial moving companies Hallandale Beach has that will triple-check everything to ensure that our clients' belongings are safe and sound. Of course, this does not mean that our moving crews tarry in their duties. On the contrary, their knowledge and experience allow them to combine safety with a high degree of efficiency.
And since we do know that accidents can always happen, as there is no such thing as a perfect human, we are fully insured and can provide you with total coverage for your items. With us on your side, you don't have anything to worry about!
Utilize our packing and moving services and make your relocation smoother
If you want to ensure that your office is up and running in the shortest amount of time, you can always opt for packing and storage services from our commercial movers in Hallandale Beach. We work with the highest-quality materials, ensuring the maximum safety for your office equipment. Furthermore, our professional packing team will have all the items in their respective boxes before you know it! They will allow you to invest the time you would spend on packing into much more important matters.
As for our storage services, we offer a range of convenient facilities, with plenty of amenities geared toward commercial use. Having a storage unit can free up your new office and streamline some of your processes, allowing you to have the "breathing room" that you might need. Contact us directly and we will find the best storage solution for your business!
Other moving services that we offer
Aside from being one of the top Hallandale Beach commercial movers, City Movers offer a range of other relocation services to our customers. We will be happy to provide you with a combined deal for your office and employee relocation. We can be your:
Note that all these services are specially tailored for Hallandale Beach. We are always trying to optimize our prices to meet the needs of our customers even further. It is our goal for you to be completely satisfied, after all!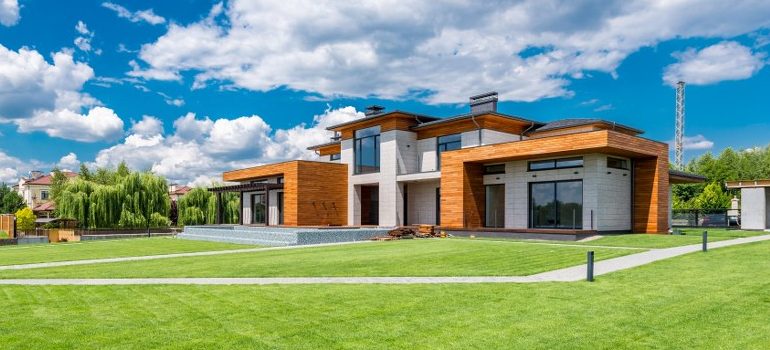 Hallandale Beach statistics
The city of Hallandale Beach has a small-ish population of around 40,000 people, who earn a median income of about $24,600. The population is predominantly white and the median age is 45. However, being a suburb of Fort Lauderdale means that you are close to that big market, as well as the local one. The median rent in the city is around $1,260, and the area feels urban. Hallandale Beach is an extremely diverse city, and it is calm and quiet.
Get in touch with us and make your relocation the best it can possibly be!
As one of the top commercial movers Hallandale Beach has to offer, we will do everything in our power to provide you with an ultimate relocation experience. City Movers always give it their all to attain 100% customer satisfaction, after all. Contact us today, tell us about your requirements, and we will create a moving experience to impress!