Moving doesn't have to be a big hassle. You too can enjoy a worry-free Hallandale Beach move without having to deal with every single detail of the relocation. With City Movers by your side, you'll have plenty of time before, during, and after your move. We'll make sure that all your belongings arrive safely, while you deal with your day-to-day obligations. Our local movers Hallandale Beach come equipped with the experience, skill, and tools needed for a flawless relocation. Contact us today and find out how we can make your upcoming relocation easy and stress-free.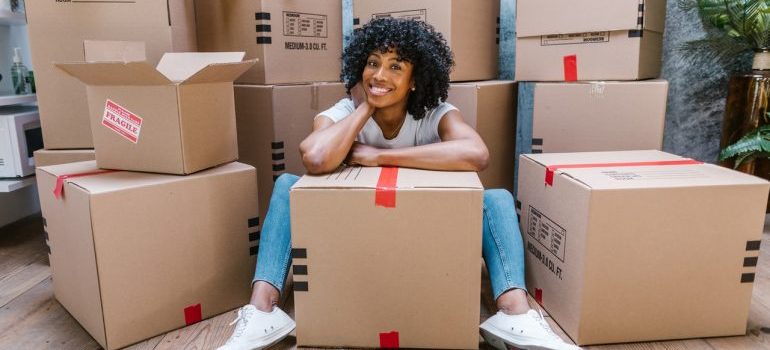 Enjoy a perfect relocation experience with skilled local movers Hallandale Beach
One of the most important aspects of any relocation is having reliable movers by your side. That way, there is no need to stress over packing, moving schedule, or damaged items. Feel free to get to know us better by visiting our about us page. There you'll learn how much effort we put into making every relocation as seamless and as safe as possible. Our main goal in every relocation we conduct is you, our customer, and your satisfaction. So we'll go above and beyond to meet all your needs during relocation. 
You can rely on our Hallandale Beach movers to carefully and safely pack, load, and transport your belongings to your new address. All that you have to do is tell us what needs to be moved and where. It's as simple as that. You'll be sitting comfortably in your new home before you know it. 
A wide range of Hallandale Beach moving services are at your disposal
With City Movers by your side, you don't have to make compromises. We have the tools, skills, and experience needed for even the most complicated relocations. It doesn't matter if you are moving down the street or across the state. You can count on us to be there and to provide you with the assistance you need. That's why, aside from local moving services Hallandale Beach, we are also offering a long-distance relocation service. So, feel free to contact us and tell us what your needs are. We'll do our best to meet all of them. And booking our services couldn't be easier. All that you have to do for a care-free move is:
Get in touch with us

, either through our online form or by calling us

We can provide you with a free moving estimate

for your Hallandale Beach relocation so you'll know what to expect

Simply relax and let our movers take care of the entire relocation for you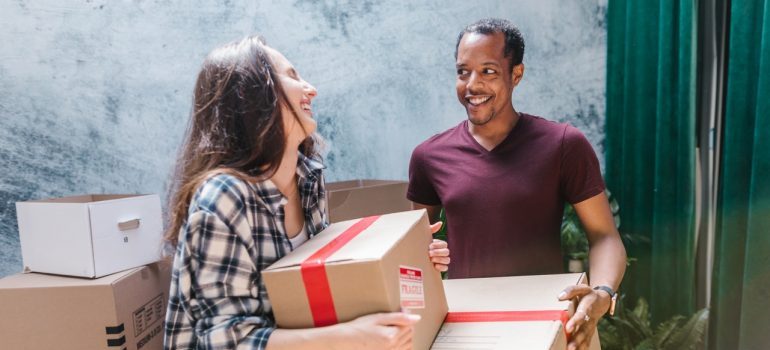 Moving into a new home is seamless with our residential movers Hallandale Beach by your side
Relocating to a new home is both exciting and stressful. It takes a lot to pack an entire life and move it, even if it's just down the road. When you couple that together with other obligations that you might have, it can quickly become very difficult to keep track of everything. That's why we are here, to provide you with much-needed assistance during that period. 
You can completely rely on our residential movers Hallandale Beach to pack, move and deliver your belongings to your new home. With our residential relocation service, you'll have plenty of time to say goodbye to your neighbors, organize an amazing going away party or simply take some time to plan your new life in a new home. Our job is to make your life easier before, during, and even after relocation.
Our office movers Hallandale Beach will ensure minimal downtime for your business
Moving a business is especially complicated since it requires unparalleled precision, speed, and reliability. With our commercial movers Hallandale Beach you get just that. We can pack and move your office space, production facility, or store anywhere in Hallandale Beach in record time. That way, you won't have to stay closed for a long time and you'll be able to get back to doing what you do best. 
Enjoy a care-free relocation with licensed and insured local movers Hallandale Beach
With us by your side, there is no need to stress over the safety of your time. We are experts at what we do and will ensure safe transportation for all your items, no matter how fragile they are. Furthermore, City Movers is a fully licensed moving company registered with the Federal Motor Carrier Safety Administration. That means that we comply with all the standards and best practices that you can expect from a top moving company. So you can feel comfortable when our movers arrive knowing that your belongings are in safe hands.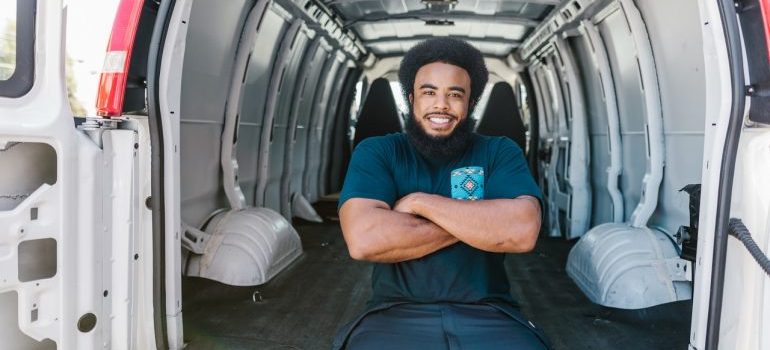 Know what to expect – there are no hidden fees in our contracts
Moving can be stressful, especially when you are relocating all of your belongings across town. We understand that and do everything in our power to ease the tensions and provide you with a service that will leave you with a smile on your face. We don't employ any hidden fees, and thanks to our free moving estimate, you will know what to expect in terms of pricing. Feel free to contact us so we can explain everything in detail and provide you with all the information you need.
Your belongings are in safe hands with our Hallandale Beach movers
When moving with our local movers Hallandale Beach there is no need to worry about the safety of your belongings. Our movers have the experience and skills needed to safely transport all of your belongings. No matter how fragile or oddly shaped they might be, you can expect everything to arrive in perfect condition. We use high-quality equipment to ensure that nothing gets damaged during transport. Furthermore, we only use high-quality moving boxes and other packing materials that ensure the safety of your items.
Have a pleasant relocation with some of the best local movers Hallandale Beach has to offer
Moving can be simple, fast, and stress-free, all that you need are quality movers by your side. There is no need to stress over every little detail and worry about the safety of your items. Simply contact us and our local movers Hallandale Beach will relocate all your belongings before you know it.