Moving your business office is, without a doubt, a very crucial milestone. It means you're expanding, exploring new business horizons, and so on. Ask yourself a few questions before you take this critical step. Are you moving your office to the right place? Is it the right time to move your office? What kind of help and services will you need during the relocation process? All these questions might make you anxious, but fear not since City Movers is here to guide you. If you're asking yourself whether it is a good time to relocate your office to Boca Raton, you're at the right place. We will go over some of the factors you need to consider when moving an office. On top of that, we'll cover some moving advice. 
What makes Boca Raton a good place for your business?
Before you look for movers Boca Raton business owners rely on, see how Boca Raton can benefit you. Boca Raton has been on the rise when it comes to business. Many corporations and companies have been building their HQs in Boca Raton! Another good thing is that an Economic Development Fund was created in 2010. This fund's primary use is to provide incentives for businesses that seek to relocate or expand to Boca Raton. These incentives are both financial and non-financial, and what you get depends on your company. Keep in mind, however, that the incentive programs are for companies that are primarily corporate or regional headquarters. Retail operations, restaurants, and similar businesses do not fall into this category.
If you are wondering when is the good time to relocate your office to Boca Raton, the answer you are looking for is- whenever you are ready! Boca Raton also attracts businesses and industries from all over the place due to its low tax rate and thriving corporate community that people move their offices to Boca Raton so much. With a long history of tech and entrepreneurship, Boca Raton has secured its spot as one of the best cities in the country for big and small businesses. There are also plenty of properties and spaces available for lease and sublease. That means you won't have a hard time finding a new office space to move your office too! This is great because you can choose an office space that will fit your budget nicely.
Whether it's a good time to relocate your office to Boca Raton or not depends on you
Deciding when and where to move can be hard. However, some things'll help you decide whether you'll hire some of the most reputable office movers Boca Raton has. For example:
How much time do you have to move your office? 
When do you plan to move your office? Keep in mind that the prices of moving services depend on the season you plan to move in!
Is your current office space starting to feel cluttered and too small to accommodate your needs?
Do you see a decline in the number of clients and partners in your current location?
Did the tax rates change in the location of your current office, making it harder to keep paying your employees and paying for the office?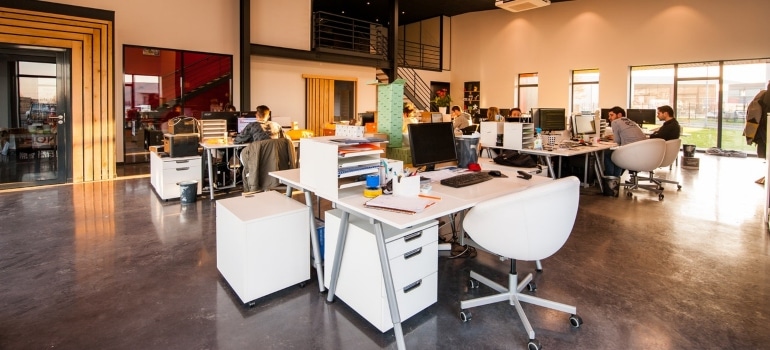 If you have more time to plan your move, you might want to make sure that moving to Boca Raton is the right decision for your business. Depending on whether you're moving in-season or out of it, the cost of the move will vary. During the moving season, the demand for movers is high, and thus the prices of moving boxes Boca Raton are higher as well. Otherwise, the prices are lower, but the moving conditions might not be as good. If your office is getting too small, it means you won't have space for any new employees. If you're getting fewer clients, your office will have a hard time functioning. Many other factors can help you decide, but these are the main reasons why business owners move their offices.
When you make the decision, you have to ensure the safety of your office
No matter where you're moving from, make sure that your equipment and data are safe during transit. When packing your office, you can use our moving services to safely move your inventory. If you're not sure whether you can pack everything by yourself, you can always get our packing services and get your items packed by trained packers and movers!  Not only will they pack your items, but they'll also load them and unload them when the time comes. Do you have things you're not sure you can bring with you, office equipment that is far too delicate? The best solution for you is to rent storage Boca Raton. which will keep your belongings safe. There's no better place for your office items than our clean, safe, and monitored storage units. We assure you that your items will be in good hands.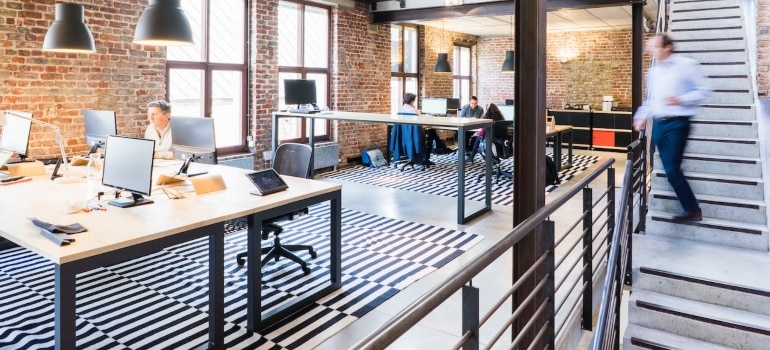 You still might be wondering when is a good time to relocate your office to Boca Raton. The answer depends on your wants and needs. If you do not mind paying a little more for your movers and if you don't mind getting accustomed to working from a new location, certainly. Many people like you are considering moving their business to Boca Raton and many other places in the State of Florida, and that should tell you enough about how good Boca Raton is. So, what are you waiting for? Hire City Movers to help move your office! We wish you a swift stress-free relocation to Boca Raton!