There are many reasons why you would move your business to Brickell. Florida has one of the strongest economies in the USA. Also, in the worldwide ranking, Florida took 15th place because of its economy. So, it's no surprise many people decide to move their business to Florida. Miami is an obvious choice as it's the most popular and the second-most populous city in Florida. However, there is a better choice- Brickell. Brickell is a financial center in Miami and South Florida and a perfect place for opening or moving your business. If you are unsure whether to move your business here, City Movers will gladly point out all the advantages of relocating to Brickell!
What are the reasons to move your business to Brickell?  
Opening a business is very challenging. There is a bigger chance that you will fail than succeed. For this reason, it's important to find a good business location to give your business a fair chance to succeed. There isn't a better location in Miami for business than Downtown Miami. Downtown Miami is a financial, cultural, and commercial center of the Miami metropolitan area and has a population of over 6 million. If you want to open a business, moving to Miami with movers Miami sounds like a good idea. The best neighborhood in Downtown Miami for business is Brickell. Brickell is south of the very famous Central Business District and a major financial center of Miami and South Florida. The main reasons to relocate your business here are the following:  
Prestige location  

Growing neighborhood  

New Construction


Strong connections  

Potential clients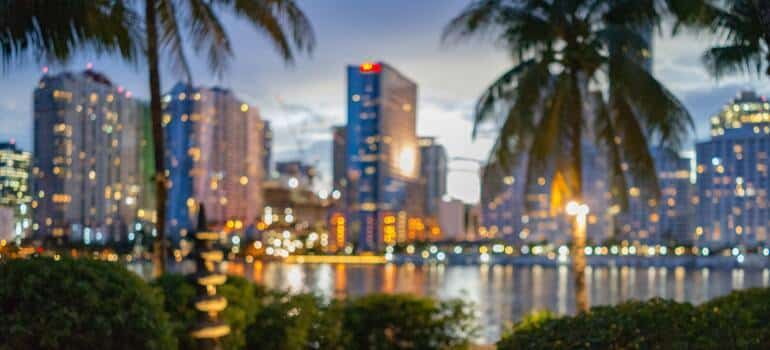 Brickell is a prestige business location  
Location is an important factor when moving or opening your business. Sometimes, location is even more important than the actual products or services you are selling. Your business will hardly succeed if you are located somewhere far away, like the outskirts of the town. The best place for moving your business with commercial moving companies Miami FL is a business district, or in this case- Brickell. Brickell is not only a business district but a bustling neighborhood with a growing population and many benefits. Many people compare Brickell with NYC because of its fast-paced lifestyle, ambitious residents, and constant developments. People will be automatically more interested in your business if it is in a famous neighborhood, and you will attract more clients by being accessible.
It's a growing neighborhood
The first nickname of Brickell was Miami's "Millionaire's Row", and it soon became one of the largest financial centers in the USA. In recent years, the population of Brickell steadily grew, and today it is Miami's most dense neighborhood, with a population of over 30 000. New luxurious buildings are built on almost every corner. Some constructions are worth over $1 billion, and you can find penthouses that cost over $4 million. All these numbers sound very tempting, but you can also become a part of this neighborhood. The only thing left is to hire Brickell FL movers and move your business to Brickell.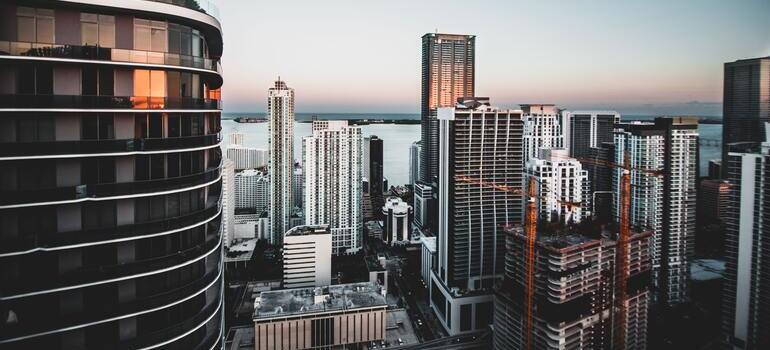 Connections are everything  
When you move to Brickell by using Miami moving services, you will feel at home right away. Everywhere around you are businesses and business owners in a similar situation, and not all of them are your competition. You can make crucial connections that will help you grow and expand your business. Many rich and influential people live in Brickell, and many investors from South America are coming to Brickell to invest money in real estate and other businesses. Also, Brickell as a neighborhood is well connected with other parts of Miami. You only need about 15 min car drive to Miami Airport, 15 min car drive to South Beach, etc. Additionally, Brickell is surrounded by neighborhoods such as Downtown Miami, Coral Way, Coconut Grove, Little Havana, and Allapattah.
Brickell is a great neighborhood for living
Brickell has everything to be a great living place. First, it's a safe and walkable neighborhood. Metromer goes through the Brickell, which is another advantage of moving here. Metromer is a free automated train system that serves the Downtown Miami, Brickell, Park West, and Arts & Entertainment District neighborhoods. It's a great way to travel around the neighborhood for free. Brickell is also one of the best shopping destinations where you can find all popular European fashion stores and local brands. Moreover, some of the best things to do in Brickell are going to Brickell City Center, eating great food at La Mar, taking a walk in Simpson Park Hammock, etc. Brickell has become of the most popular places for living. For this reason, don't be surprised to learn that the average rent for a one-bedroom apartment is around $1 900.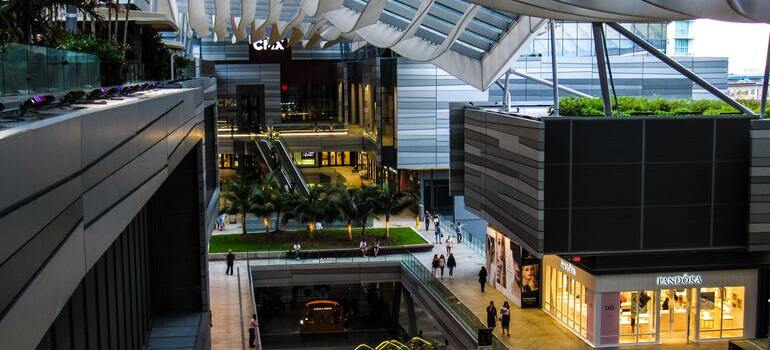 Should you relocate your office to Brickell?  
All in all, there are many reasons to move your business to Brickell this year. You will have everything you will need for your business. First, you will be moving to a perfect location for a business. Also, you won't have trouble finding office space or employees. You can say that success is almost guaranteed if you relocate to Brickell. Now, all that is left is to prepare for your relocation. The hard part of finding a good business location is behind you. Your focus should be on finding a good and reliable commercial moving company for your business. With their help, you will relocate your business in no time!