If you are relocating to Wellington and are unsure what to expect – we got this simple, yet great guide for you. Not only will you learn more about Wellington, but you will also learn all the tips and tricks on how to relocate stress-free. Moving to Wellington can be a fun, new adventure. Don't worry, moving does have a lot of tasks – but with proper help and a reliable moving company, it can be fun and easy. Wellington is waiting for you!
Relocating to Wellington – what to expect?
The Village of Wellington is located in the western part of Palm Beach County, about 82 miles north of Miami. This lovely and unique place is a safe city and has a total population of around 63,000 people. Most of the residents are female, around 52%, while the male population is around 48%. Also, Wellington is a pretty diverse place with a median age of about 41 years old. It was even voted as one of the best places to live. You can expect a quiet and comfortable lifestyle here, so start looking for moving companies Wellington so you can schedule your moving date. If you choose your moving date wisely – you can get a much better deal on your relocation.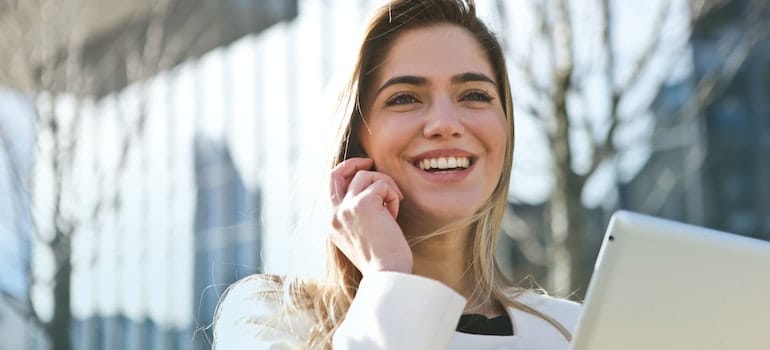 Weather in Wellington
This lovely place has one of the best weather year-round. The majority of the year everything is sunny and green, and you can enjoy a lot of fun outdoor activities. After all, Miami is only 90 minute drive away! You can expect an occasional hurricane, but don't worry. You will know days in advance so you can properly prepare. The usual hurricane season lasts from June to the end of November, and you can expect a lot of rain in September.
Before relocating to Wellington learn more about the cost of living
One of the things that you need to research before moving to Wellington is the cost of living. You need to know what to expect before you start searching for movers near me. Although Wellington is a great place, you should know that the cost of living is about 25% higher than the Florida state average. Groceries, transportation, and healthcare will cost a little bit more than the national average. When it comes to the housing market – most people that relocate to Wellington plan to lease their home. Rent is around $1,800 a month. If you want to purchase a home you can expect a price of around $410,000. Naturally, this is the average. Depending on the size of the home price can go down or up.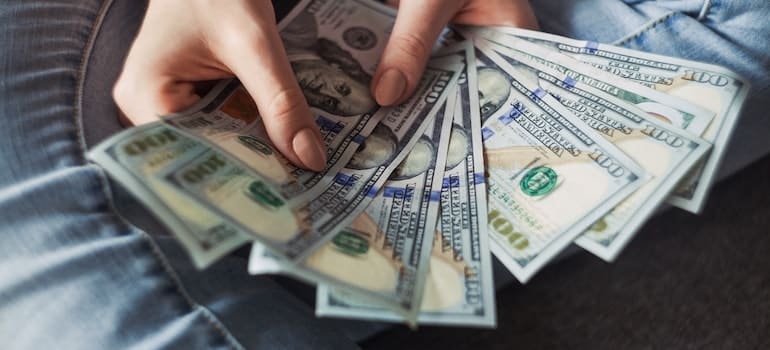 The job market in Wellington
The median household income in Wellington is around $86,000. So, that means that people that choose to live here have the chance to make much more than the average salary in the US. There are a lot of great companies in Wellington like Wellington Regional Medical Center, The Bainbridge Companies, etc. But not only that – commuting to West Palm Beach is only 16 miles away opens new opportunities to work for a lot of reputable companies. It will be easy to find a job, and with City Movers your relocation will be stress-free. So, you will be more than ready to start your new adventure well-rested and energized!
Start planning your relocation to Wellington on time
After you learn all the most needed information about Wellington you need to start planning your relocation ASAP. Moving will take time, even with local movers Florida. Planning everything, finding reliable movers, getting all the packing equipment, packing, and finally unpacking! All of it takes time, and you don't want to end up doing everything in a hurry. Not only your relocation to Wellington will be stressful, but you are also risking damage to your belongings. So – start thinking about moving ASAP, choose your moving date wisely and start packing! 
Learn more about home in Wellington
To get a clear picture of what to expect after moving to Wellington you need to know that it consists mostly of single-family homes. It also offers villas, townhomes, condos – even equestrian farms. Major construction in Wellington started in 1971, but even today there are brand-new homes are being built. You can be sure that you will find a home that you like, and a big backyard is great for families for kids or if you are moving with your pet. Dreaming about all the things you can do in your own backyard will make the relocation much easier for your whole family! Also, you should know that there are gated and non-gated communities.
Start packing on time!
One of the most common issues people have with moving is that they don't start packing in time. They underestimate how much time they will need to pack their whole home and forget about all the things that they need to pack before movers arrive – and they end up paying more for professional packers. Or even damaging some of their belongings! Start packing a couple of weeks in advance and start going room by room. You need to plan everything carefully and be ready to say goodbye to some of your belongings. Relocating to Wellington can be easy with good scheduling and planning in advance!
After relocating to Wellington – explore it!
Wellington is a great place during the holiday season. There are always some events, and most of the events are free. There is even a free movie night at the Wellington Amphitheater. This happens every month, and sometimes even every week. And you can find all the information about Wellington, FL on their official website. There is also Wellington's Egg Hunt, the Annual Holiday Parade during December, etc. Besides that, Wellington can offer one of the best malls in Palm Beach County, as well as a wide variety of restaurants. Relocating to Wellington will bring you a lot of new friends, job opportunities, and a new adventure. And you will be living in one of the best places in the US!