Fake real estate agents seem to be growing in numbers despite the strict laws that govern the sale and purchase of any property. While this may not be the news you want to hear before buying a home and moving in with the help of the best movers in Florida, you should be aware of the truth. Namely, there have been many recent cases of crooks deceiving property owners as well as buyers by posing as registered real estate negotiators. Finding a reliable estate agent can be challenging when buying, selling, or looking to rent a home. You might want to ensure that the person you're dealing with is a qualified and experienced agent because you're placing a lot of faith in them and planning to spend a lot of money. So, the question stands: how can you spot a fake realtor? We will now explain.
Why are there so many fake realtors?
People might impersonate an estate agent for a variety of reasons. Such reasons include money, the need to access properties, or just fun. To begin with, money is the first and most obvious one. There is no need to discuss this reason in detail since it is quite obvious. If someone falsely represents themselves as an estate agent, they probably only want to take advantage of you and get rich quickly. When you need to move to a new place, finding a fake realtor can only make things worse. Therefore, apart from trying to spot a fake one, make sure to find one of the best residential movers Florida to ease your relocation.
Furthermore, many people pretend to be real estate agents because they need to access a property in order to commit a robbery, for instance. As a result, they can pretend to be an estate agent. Although it seems unbelievable at first glance, this reason is quite common among fake real estate agents. Finally, some people might just do it for fun. Pretending to be someone else can be entertaining. It is impossible to get away with it. However, you might be able to get away with it for some time until it becomes too obvious.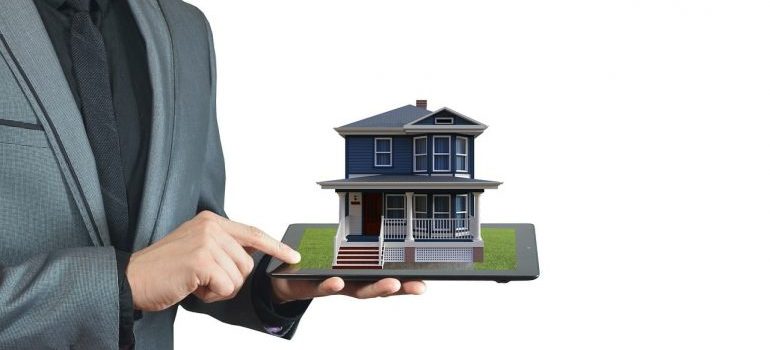 Telltale signs that will help you spot a fake realtor
A licensed practitioner who facilitates real estate transactions is a real estate agent. They get a portion of the selling price. Moreover, they are ultimately in charge of connecting buyers and sellers. It is the first thing that you should know about them in order to be able to spot a fake realtor. Namely, four simple yet common signs will help you avoid fraudulent transactions.
1. The landlords are out of the country
So, the realtor may seem great, and all is going perfectly well. However, when the time comes to meet the landlords, it turns out they are not there. Know that this is likely a con. Especially if the realtor is asking you to transfer money to an account. To get out of this, say that you cannot proceed without seeing the landlords, even if other buyers are willing to offer the money and take the place. Therefore, if you want to buy a property in Broward County for example, and you cannot see the landlord consider this a big red flag!
In case you are planning to move to a faraway place and find out the realtor is out of the country, your whole relocation might suffer. In order to make your move easier and smoother, make sure to hire one of the best long distance movers Florida. With them, you might have an easy and stress-free relocation. Unlike fake realtors, these professionals are reliable, quick, and dedicated. Although long-distance relocations are usually very challenging, with these experts, your move might be a breeze.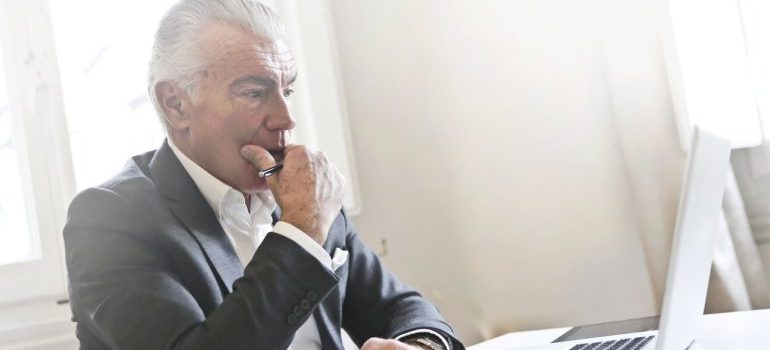 2. Foreclosure home
It is the case where a fake agent is selling a home in foreclosure. The scammer will break into a home and take you on a tour. The moment you show interest, the 'agent' will ask for a tiny token deposit to close the deal before someone else supposedly gets ahead. In order to avoid this scam, make sure that you do not pay anything without a contract. And when presented with one, make sure that you read it thoroughly. Do not sign anything that seems fake.
3. Sudden drops in price might help you spot a fake realtor
When a fake agent realizes you are not interested, they might cheapen the deal by sharing insightful knowledge of some pre-determined price drops. In other cases, they can also play other tricks to make you believe that you are getting the same home for much less. As it is with the majority of other things, if it seems too good to be true, it probably isn't. Even if you find movers Oakland Park FL that seem perfect, you want to check their credentials. However, there is no need to worry. A trustworthy company will be able to tell you all that you need to know regarding their legitimate service.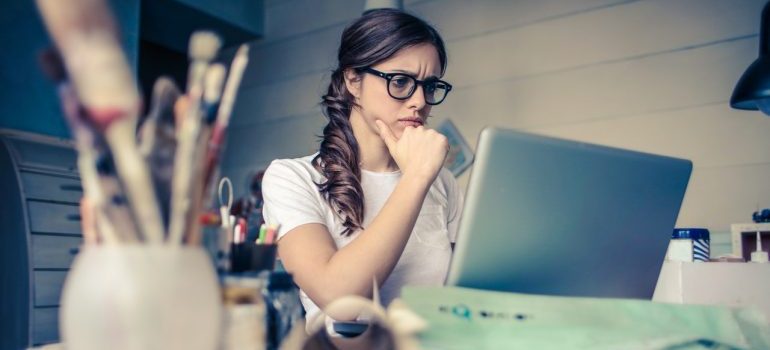 4. Their real estate authority tag
Sometimes the realtor's authority tag can tell you a lot about their authenticity: Here are some signs that your realtor is fake:
The tag comes in two colors: red (denoting that the bearer of the tag is a Real Estate Negotiator or a Probationary Estate Agent) and blue (identifying the tag bearer as a Registered Estate Agent)
The tag needs to have a QR code. You can use your smartphone and verify that the negotiator is legitimate.
Agency name is important. Make sure to always check the name of the agency that the negotiator is registered with. It is easy to spot a fake realtor if the agency's name does not show up on Google.
REN name. There are two names on the card, one being the name used by the negotiator in conducting business, and the other is the full birth name in accordance with the individual's NRIC.
REN number. Every Real Estate Negotiator is assigned a unique REN number. This number needs to be displayed in all forms of communication and marketing collaterals.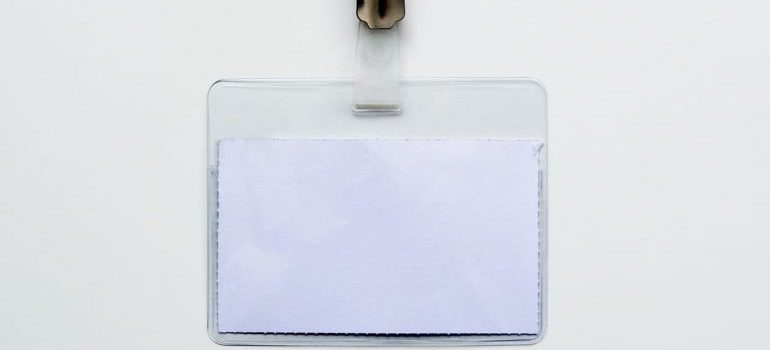 How to find a reliable real estate agent?
Finding a trustworthy estate agent is the next step once you've managed to spot a fake realtor and determined that an agent might be a fraud. However, finding a good and experienced realtor might be a bit challenging. In case you have read the signs to recognize a fake one, it will be much easier to successfully find a reliable one. There are several methods for doing this.
1. Get in touch with a referral agent
If you don't have the connections to discover the appropriate realtor, a real estate referral agent is a great choice for you. A referral agent will put you in touch with another agent. Moreover, they will be compensated with a portion of the local agent's commission, such as a local agent you already know and trust or one who has listed your property. In this way, you will not need to worry that a realtor might be fake. You will rest assured that both you and your family are safe.
In case you need to relocate your business or a company, investigating a real estate agent is crucial. Apart from finding a good realtor, you will certainly need to find excellent and reliable commercial movers Florida. With them, you will not have to be off work for too long. They have a team of experienced professionals who are dedicated to making their customers satisfied. You will not have to worry that something might go wrong during your commercial relocation.
Moreover, in case you are worried about who to inform about your commercial relocation, there is no need to fret. We've got you covered. Make sure to follow the list that we have provided. Also, try not to leave out some people on the list.
2. Ask family and friends for help
In case you don't know any referral agents, there are other ways you can find a reliable agent once you have managed to spot a fake realtor. You might be able to find a real estate agent from someone you know who has recently bought or sold a home. Knowing persons who have previously utilized the agent enables you to learn the truth. In case you ask a good friend or a family member, they will inform you if the agent was good or bad.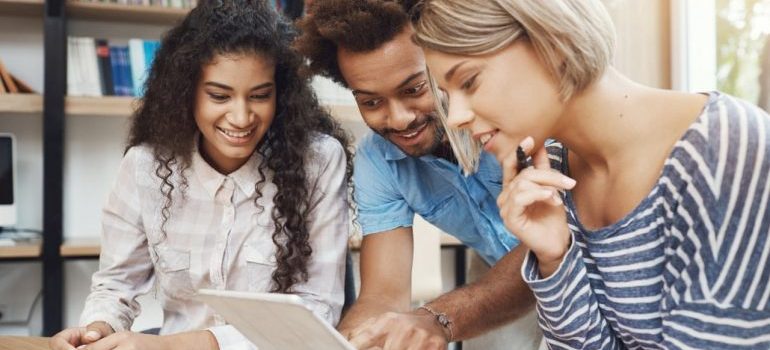 3. Check reviews on the Internet
Yet another way to find a reliable realtor is to real estate agent reviews on a few different websites. This is a fantastic approach to learning more about an agent's history, working style, experience, and competence. There are no other requirements for this other than an Internet connection and patience. You can examine the reviews to see if they seem sincere and whether they are numerous and recent. Having many reviews usually means that a realtor is experienced and offers good-quality services.
Additional tips to help you spot a fake realtor
Having to spot a fake realtor is never easy. Although there are many signs, it might be quite tricky to recognize one. However, in case you prepare and inform well, there is no chance that fake agents can trick you. Apart from the tell-tale signs stated above, there are other ways to avoid potential issues. For instance, when making deposits, make sure to follow the correct procedures. Firstly, meet with the agent in order to examine the property. Moreover, you can look over the documentation and ensure that everything is as described. In addition, make sure to never transfer money. In case you follow the advice stated above, there is no reason you won't be able to detect a fake realtor. The chances are high that you will encounter a good and reliable one.