After a long and hard week of work, we're all looking for a place to relax. We're here to help you find the best weekend getaway ideas in northeast Miami-Dade County. In this article, we at City Movers want to talk about some well-known and some less-known parts of northeast Dade County, so you could easily decide what the best getaway weekend idea for you is.

The Sunshine State's capital Miami and especially Dade County has lots of interesting weekend getaways. If you are not sure whether to live in a cold or warm climate you should check Miami! Despite the fact that the county's northern, central, and eastern regions are densely urbanized, with numerous high-rise structures along the shoreline, there are hidden gems that may be found throughout the northeast county. Let's dive into weekend getaway ideas in northeast Miami-Dade County!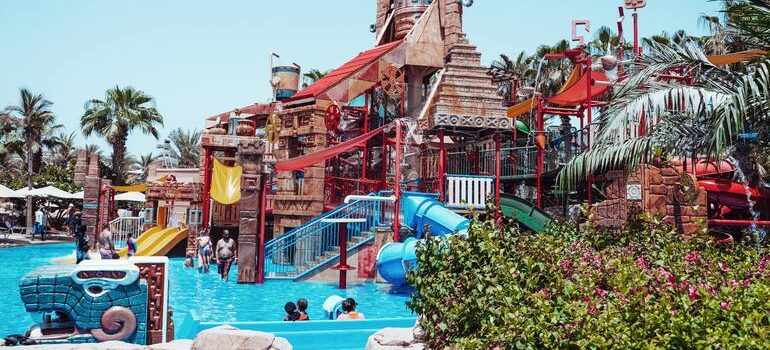 Aventura the first wonder of northeast Miami-Dade County
Our first wonder is all about parks and water activities. We'll introduce you to some budged-friendly and some pricey options in northeast Miami. Here are some places where you can relax and let movers Aventura FL take care of your moving supplies for you.
The pricier getaway idea is Tidal Cove Waterpark
One of the best weekend getaways in northeast Miami-Dade County is a Tidal Cove Waterpark! At first look, you would think it's just an average waterpark but take a second and just look at these amenities: Corsair Kitchen and Bar, Surf House, style, Starbucks, and Bourbon Steak. We should mention that this would be a pricy option since you need to buy a ticket to get in.  If you are into fast rides there are plenty of them like Aqua drop or Boomerango.
On the other hand, if you just want to chill you can always go to some of the many pools or you can enjoy yourself at Lazy river. You should check (if you are an adrenaline junkie) the world's first uphill waterslide, the Master Blaster, a gravity-defying watercoaster. There is a part of the park called Kids Cove that is specially designed just for kids.
Economical weekend idea Founders Park, Miami
If you are looking for some family fun in Miami beach here is a  budget-friendly option for your weekend getaway in Miami. We present you with Founders Park. This 12-acre park is divided into two sections northern and southern. Depending on when you are going you can check if there are any festivals held here. Here are the main features of Founders park:
Athletic field
Exercise Stations and Fitness Trails (the trail is a quarter-mile and there are four stations)
Open Play Area where you can play baseball, soccer, football, or softball
Places for picnics
Playgrounds (renovated and handicap accessible)
Restrooms and vending machines can be found throughout the park
Tennis Courts (one hard and two clay)
Splash Pad (water playground)
Splash Pad is the best free getaway idea for kids
If it gets too hot and you or your kids would like to cool somewhere around there is a public Splash Pad. Here are some rules that you should remember: there are no lifeguards so keep an eye on the kids, don't drink the water (it's recirculated) so use the water fountains or restrooms, food and drinks are not allowed on the splash, no smoking allowed and wear shoes.
Sunny Isles Beach, ideas in northeast Miami-Dade County
This is one of the most beautiful places in northeast Miami-Dade County especially if you enjoy the beach, sun, and ocean. It has a two-mile-long beach with many access points, as well as crystal-clear water ideal for swimming, snorkeling, and other water sports. The Newport Fishing Pier is a great place to go for a walk.
No wonder this county and this part of the city are so popular since we at movers Sunny Isles Beach had to relocate a lot of people here. It's just impossible not to fall in love with this gorgeous place. You'll experience so many different things in a couple of minutes. First, you'll take off your sandals and walk barefoot on the golden sand. Secondly, you'll smell the ocean and the sun will shine upon you, simply you'll just be in love.  The best part is that beach is free!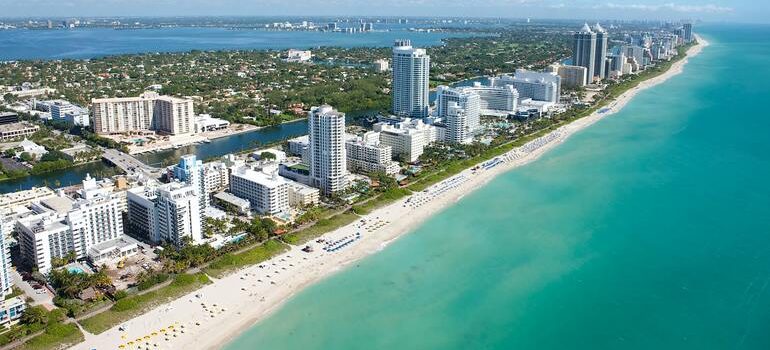 Northeast Miami-Dade County ideas go south
Let's head south from Sunny Isles Beach and we'll get to 177-acre Haulover Park. This huge area consists of a marina, dog park, nude beach, tennis court, beach volley courts as well as picnic areas. Beach is approximately 1.5 miles long.
Nude weekend getaway ideas in northeast Miami
There are those days when it's so hot that you would like to take all of your clothes off. We'll if you want to do that you can visit Haulover Nude Beach. If you are a naturalist or just want to explore don't be afraid since this is one of the most beautiful nudist beaches in the world. The rest of the Haulover beach is similar to Sunny Isles beach.
At the end of the beach, you'll find Haulover Beach Dog Park a.k.a bark park. In the dog park, you'll find two enclosures for small dogs and big dogs. Shade trees, picnic tables, and water fountains for dogs and their partners are all available in the bark park. Doggie waste bag dispensers and waste bins are there too.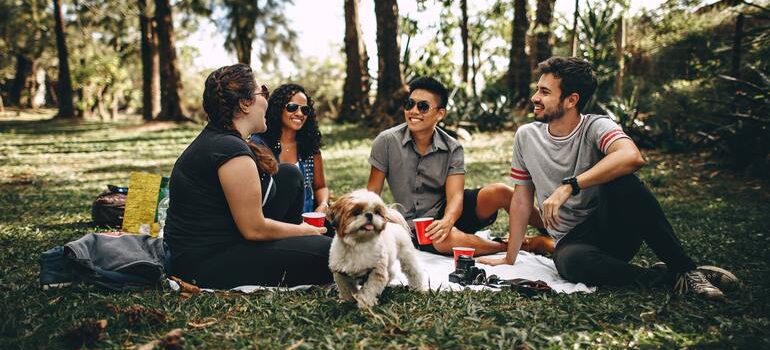 Eco-friendly getaway ideas in northeast Miami, Oleta River State Park
This is the largest urban park in Florida and it's only 30 minutes from downtown Miami. It hosts a variety of different species of plants such as West Indian Lantana, Cocoplum, and Sabal Palm. This is the best weekend getaway idea in northeast Miami-Dade County environmentalists. You should check this park if you are into ecology or biology. It offers all kinds of environmentally friendly activities from mountain biking to organizing weddings in an eco-friendly environment. We hope that you liked our suggestions!