The pandemic has made us appreciate the place we live in more, prompting many people to look for a new home. With the flexibility of remote work, now may be the best moment to explore that long-awaited relocation. And with all those beaches and sunshine, it's a great idea to start a new life in Florida. Whether you're seeking a job, or just want to experience living elsewhere, moving companies in Florida have got you covered!
Here's why Florida is one of the best states to start your life over
Considering that Florida has an average of 200 sunny days per year, it's no wonder people also call it the "Sunshine State." Furthermore, some of the most beautiful and well-known beaches in the United States are in Florida. And we are sure that almost everyone, at one point in their lives, had a dream of living by the ocean! If that's the case with you as well, contact your local movers Deerfield Beach as soon as possible.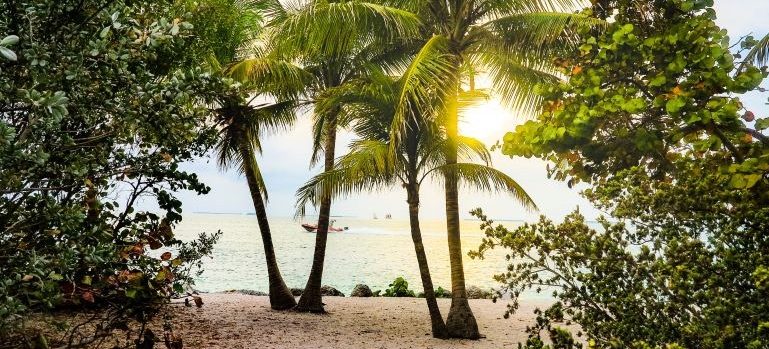 If you are about to start college, studying at one of Florida's top universities will positively change your life. Due to the nice climate, friendly people, and refunded retirement tax in Florida, it's also a popular destination for seniors. What's even better is that there's no state income tax here either. When you have these facts in mind, it's easy to see why you should start a new life in Florida.
Jacksonville is a great city if you plan to start a new life in Florida
Jacksonville offers a high quality of life to its residents as the largest city in Florida by area. If you're an artist, you could take advantage of the city's thriving urban culture and arts districts. On the other hand, beer enthusiasts will love the fact that there are over 20 craft breweries in Jacksonville.
Depending on where you come from, in Jacksonville you can get many more opportunities for your money. Namely, the city's cost of living index stands at almost 7% lower than the national average. With an average house price of $230.000, housing in Jacksonville is also relatively affordable. Moreover, with the abundance of jobs in the automobile industry, aviation, and import-export operations, it's a great place to find a job as well.
Miami also makes the list of the best cities in Florida to live in
Miami, Florida's most populated metro area, offers many opportunities for starting a new life chapter. While it is more expensive than most Florida cities, there are quite a few neighborhoods to choose from. That being said, Doral, Coral Gables, Hallandale, and Key Biscayne are some of the most popular Miami suburbs. So, once you find your dream home, quickly book Hallandale beach movers before it sells out!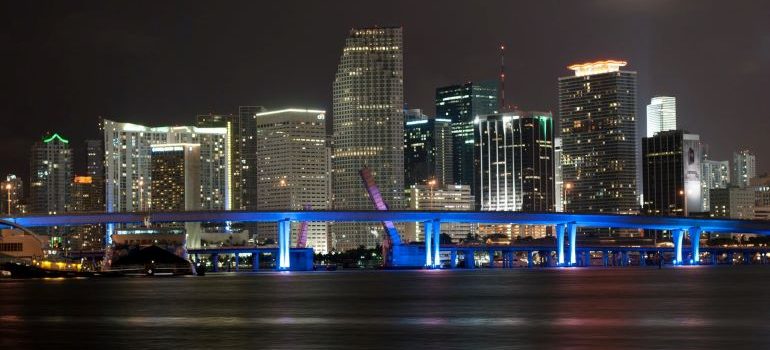 One of the advantages of living in this city on the southern coast of Florida is the year-round ideal weather. Among other things, when you move to Miami you'll certainly enjoy outdoor shopping and watching quality sports teams play. Also, make sure you don't miss out on the live Latin music at Little Havana's dancing scene.
Your dream home could be in Delray Beach
Delray Beach has a welcoming and slow, friendly atmosphere, so some people even call it the "Village by the Sea". As you might think, the city's public beaches play an important role in residents' daily lives. Moreover, Delray Beach has many bars and restaurants where you can meet new neighbors. On top of that, with a pedestrian-friendly infrastructure, walking down its streets is a real pleasure!
Through the years, Delray Beach has been becoming more popular as a tourist destination and as a desirable residential community. In fact, Delray Beach has some of South Florida's most prestigious real estate. The city's expanding fame is also bringing along artists and writers who were inspired by its seaside charm. If it sounds like a place for you, local movers Delray Beach can help you relocate to your dream home.  
Start a new life in Florida by moving to Fort Lauderdale 
Fort Lauderdale, once a popular spring break destination for college students, now attracts a slightly different population. However, it's still a bustling city with plenty to do, and lots of parties to attend. Luckily, the cost of living is reasonable for the Florida coastline, as local movers Fort Lauderdale can confirm from experience.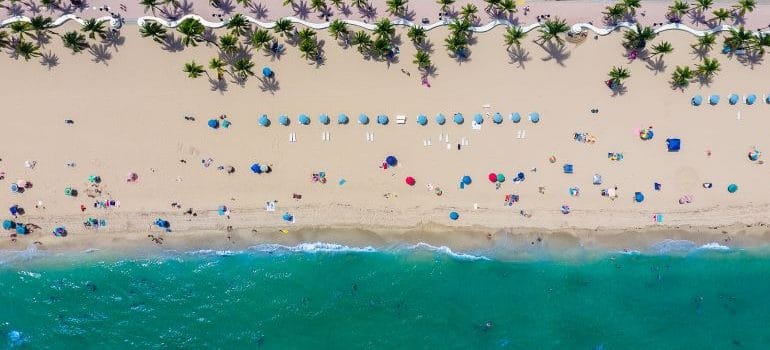 Fort Lauderdale is a true boater's dream, with beautiful beaches, trendy restaurants, and a growing cultural scene. Due to its elaborate and large canal system, the city has been dubbed "The Venice of Florida." Cruise ships transporting visitors to the Caribbean and beyond regularly pass through the busy port. That means living in Fort Lauderdale will give you plenty of opportunities to interact with foreigners. 
Last but not least, consider starting a new life in Florida's capital
If you're considering relocating to Florida, moving to the state's capital, Tallahassee, will be a smart decision. First of all, you can still find a house for less than $200,000 in this area. However, the lower cost of living is not the only thing that makes Tallahassee a great place to settle. Its pleasant climate, high-quality education, and plenty of events just add up to the quality of life in the capital. Finally, Tallahassee is an excellent city when it comes to careers, and quite entrepreneur-friendly as well. There are many reasons why someone might want to move to another city and start anew. Keeping that in mind, one of the best choices you can make is to start a new life in Florida. If you're serious about that decision, we understand, and we'll be there to assist you as much as possible.