When you plan your retirement, it is important to choose a place where you will feel happy, safe, and ready to start a great chapter of your life. And retiring in Fort Lauderdale means just that – and even more! A lot of people choose Fort Lauderdale as their retirement home and we can freely say with a good reason. You can easily find reliable long distance moving companies Fort Lauderdale that can help you move here without any issues. Living here has a lot of benefits, it is a fun and diverse place where you will enjoy every day, and learn something new. Fort Lauderdale is a really lovely and unique place!
Before retiring in Fort Lauderdale – do your research
Although you probably heard a lot about Fort Lauderdale, you should do your own research. You should do your research about restaurants, coffee shops, outdoor activities – everything that you like or you would like to try. Also, it would be wise to look at different moving services Fort Lauderdale, so you can know what to expect. It is important to know that Fort Lauderdale is only 30 miles from Miami. It has more than 23 miles of beaches, so you can be sure that you will find a spot that you love. Retiring in Fort Lauderdale is often the first choice for a lot of people.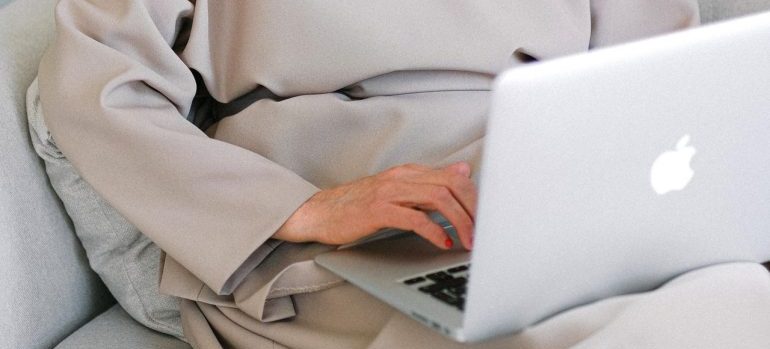 You can get around the city easily
It is possible to live in Fort Lauderdale without a car. It might feel challenging sometimes, but there are a lot of options for transport. BCT (Broward County Transit) is the main one with more than 300 buses, it covers more than 400 square miles of Fort Lauderdale. The next option is the Brightline. This is a privately owned and operated rail system. You can get to Miami, West Palm Beach, or Orlando in no time. Also, there is a bike-sharing program, Sun Trolley, and a commuter rail (Tri-Rail). There can be traffic jams, so your local movers Fort Lauderdale might have to take a different route – but lovely views and perfect weather make you forget about these downsides. Retiring in Fort Lauderdale is great, and you will love spending your retirement days here!
There are a lot of great neighborhoods
When you start looking at neighborhoods in Fort Lauderdale, you will quickly see that there are a lot of great options. Depending on your preferences, you can find your dream retirement home. You can choose to go to  Colee Hammock, one of the oldest neighborhoods. Here you will find a mix of older houses, condos, apartments, bungalows. So you can be sure that you will find something you love. Senior citizens often choose Victoria Park. It is a community for families and seniors that choose to retire there. If you want some first-hand tips, ask your residential movers Fort Lauderdale. Not only they can help you relocate, but also you will learn some top first-hand tips. And your relocation will be stress-free!
The cost of living is affordable – one more reason to retire in Fort Lauderdale
Fort Lauderdale has become one of the most affordable coastal places in Florida. But, don't look only at the median home value. The price has only gone 0,7% in the last year. The market is stable and cool, so you should be able to find an ideal place for yourself. Although the cost of living is higher than the national average, it is affordable for Florida. So you can freely hire City Movers and start your relocation since your retirement days in Fort Lauderdale will be great and fun!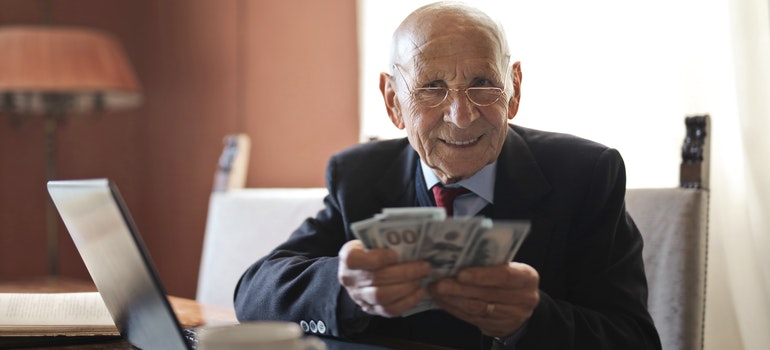 You will love living in Fort Lauderdale – your retirement will be fun
If you are looking for a place to relax, and truly enjoy your retirement – Fort Lauderdale is a great place for that. There are more than 4000 restaurants, so you can try something new every day and you will never get bored. Also, there are more than 60 golf courses –  so right now is the right time to enjoy golfing. You can choose from a number of activities, and you will enjoy your retirement in Fort Lauderdale. It is also worth mentioning that if you like shopping -you will love Fort Lauderdale. The lifestyle is relaxed and laid-back so you will feel calmer and more relaxed.
Beatches are a wonderful part of Fort Lauderdale
If you always dreamed of spending time on the beach, enjoying the sun – Fort Lauderdale is the best choice for your retirement. As we mentioned there are more than 20 miles of beautiful beaches, and you can find your perfect place. You should know that Fort Lauderdale also has more than 500 miles of the canal system. So a lot of people call it America's Venice. If you want you can rent or buy a boat since there are more than 300 miles of waterways. So, if you love spending your time near water – retiring in Fort Lauderdale is the best choice you could make!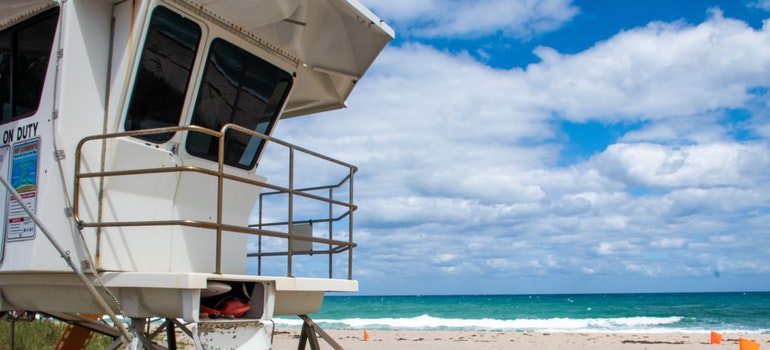 The weather is also great here!
If you love the sun and nice weather – this is the perfect place for you. The average temperature is 75°F. Also, there are more than 325 days of sunshine. So, if you love the sun and warm summers – start planning your relocation. Also, the winter months are pleasant and warm, so you can spend those days exploring Fort Lauderdale.
If you're thinking about retiring in Fort Lauderdale in retirement homes – you have a lot of options
If you would like to spend your retirement in Fort Lauderdale, but in a retirement home – you have a lot of options. All of the retirement homes are lovely and very well equipped. You will have a lot of fun things to explore, but also you will be near beaches and outdoor activities for an active retirement. You can enjoy your retirement days in Fort Lauderdale and still have a lot of fun and new experiences!