The quiet, suburban lifestyle of Weston can be appealing to many. But when the call of the vibrant, lively city of Miami beckons, you cannot resist. That's why we see an increasing number of people relocating from Weston to Miami each year. After all, who wouldn't want to soak in the city's sun-kissed beaches, enjoy its thriving arts and culture scene, or seize business opportunities in one of the most dynamic metropolitan areas in the United States? This transformational move, however, can be intimidating and full of challenges. But there is good news! Help is at hand in the form of the best movers in Florida. These professionals can make your move smooth, taking care of your belongings while you focus on the thrilling new chapter. So, if you're planning a move, consider it an exciting adventure rather than a daunting task. Miami awaits you with open arms!
Weston versus Miami – a tale of two cities
Weston and Miami: two Floridian cities, each with its own distinct charm. Boasting a population of just over 70,000, the family-friendly city of Weston provides a stark contrast to Miami's bustling metropolitan area, home to nearly half a million people. As far as distance is concerned, these cities are only about 33 miles apart by car, an easy drive down I-75 South. The economic landscapes of both cities provide fascinating variety. Miami's vibrant job market is heavily influenced by tourism, healthcare, and international trade sectors, while Weston thrives on a more niche market: education, healthcare, and professional services.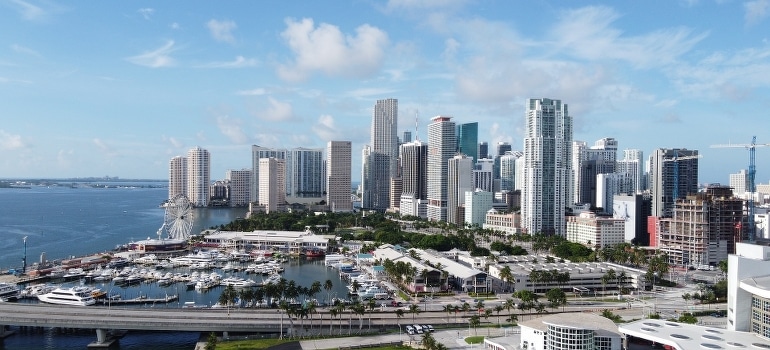 Moving on to affordability, Miami's overall cost of living is higher, with the median income being around $35,000, against the more comfortable $70,000 median income of Weston residents. In Weston, one can enjoy a more luxurious lifestyle without breaking the bank. While Weston prides itself on a calm, suburban environment ideal for families, Miami offers an exciting urban life, filled with endless activities, restaurants, and nightlife options. Ultimately, the decision to swap the tranquil lanes of Weston for Miami's vibrant cityscape comes down to personal preference. For those ready to make the move, packing services Miami has to offer could provide the seamless transition required, easing the burden of the big move.
So, the tale of these two cities lies in their contrast: the quiet charm of Weston versus the dynamic hustle and bustle of Miami. Each city holds its own appeal, with the decision to move to rest on the lifestyle you prefer.
Living the climate transition from calm to tropical when relocating from Weston to Miami
Living in Weston offers a gentle introduction to Florida's subtropical climate, characterized by hot, humid summers and mild winters. It's a city that presents a balance, with temperatures rarely dipping below the 50s in the chillier months, and summer highs typically resting in the low 90s. In contrast, Miami's tropical monsoon climate adds a vibrant twist to this Floridian tale. Temperatures here seldom fall below the 60s even in the coldest months, while summer can see the mercury hitting the mid-90s. Miami's weather also includes a more pronounced rainy season, adding a layer of variety to the city's climate story.
As we navigate through these climate narratives, the impact on daily life, health, and activities becomes apparent. In Weston's milder climate, outdoor activities can be comfortably enjoyed year-round, providing the perfect setting for those seeking a more active lifestyle. Furthermore, the lower humidity levels, particularly in winter, could potentially offer relief to individuals with certain respiratory conditions. Conversely, Miami's tropical climate makes it a paradise for beachgoers, with sun-drenched days making it the perfect backdrop for a variety of water sports and activities. However, its higher humidity and temperatures can demand some adjustment, particularly for those with health conditions affected by such factors. Additionally, the rainy season might require planning around potential weather disruptions.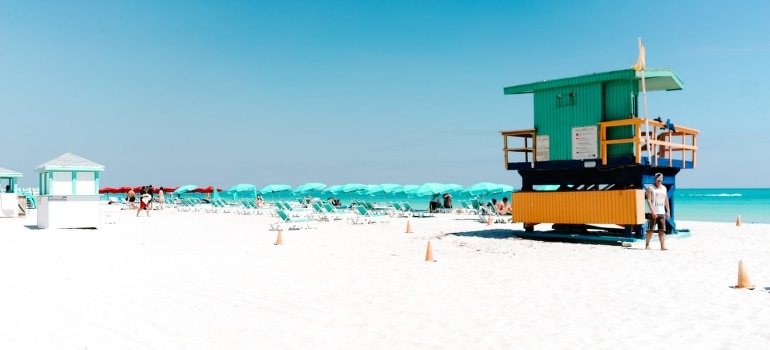 Overall, the climate transition from Weston's calm to Miami's tropical delight carries its own unique set of considerations. It involves adapting to a warmer, more humid, and rainy environment, but also embracing a lifestyle filled with sun-soaked beaches and tropical adventures. Whether it's the subtropical calm of Weston or the tropical allure of Miami, both climates present opportunities for a fulfilling Floridian life.
Comparing the cost of living before moving from Weston to Miami
When it comes to the financial reality of living in Weston versus Miami, the contrast is as stark as their climate differences. In terms of the overall cost of living, it's crucial to compare the major expenses: housing, food, transportation, healthcare, and taxes. For instance, it's clear that taxes in Miami are a noticeable 17.5% cheaper than in Weston, offering a significant incentive for those prioritizing financial flexibility. Breaking it down further, the cost of food shows variances depending on the item, with certain products being cheaper in Weston, while others are more affordable in Miami. These differences underscore the importance of factoring in personal eating habits when calculating the cost of living.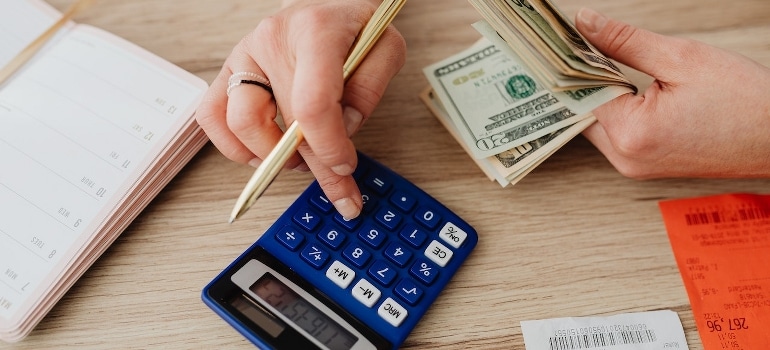 Next, consider transportation and healthcare costs. The affordability of these essential aspects depends heavily on personal circumstances and needs. For example, an individual with specific health conditions may find the healthcare services and costs in one city more manageable than the other. Similarly, someone who relies heavily on public transportation might prefer one city over the other based on transit system quality and expense. Finally, the biggest elephant in the room: housing costs. These can vary widely between the two cities, and it's essential to keep in mind your housing needs and preferences when contemplating a move. Knowing the cost breakdown and understanding personal needs will simplify your decision. Thankfully, with the help of expert Miami moving services, overcoming weather conditions and ensuring a smooth transition is feasible, making the entire process less daunting.
Housing trends – suburban charm or city high-rises
Choosing between the suburban charm of Weston and the vibrant high-rises of Miami can be quite the conundrum. As one begins to contemplate this decision, the variety of housing options in Miami becomes clear. They include:
Condos in high-rise buildings
Townhouses in residential neighborhoods
Single-family homes with yard space
Luxury waterfront properties
On the other hand, Weston predominantly offers single-family homes, townhouses, and some condos, perfect for those seeking a tranquil suburban lifestyle. Housing trends show a consistent demand for homes in both cities, each catering to different lifestyle preferences. When considering the financial aspects, it's essential to look at median home prices. In Weston, you can expect a more residential environment, with median home prices reflecting this tranquil charm. Conversely, Miami, known for its high-rise condos and bustling city life, exhibits higher median home prices of $524,600 on average, owing to its more diverse and dynamic housing market. Renters are not left out either. Just as with home prices, median rent prices fluctuate between the two cities, reflecting their unique housing characteristics and demographics.
Now, whether you're swayed by the allure of Miami's high-rises or the charm of Weston's suburban homes, transitioning between the two can be an arduous process. Fortunately, movers can ease this transition, making your move between these diverse cities a smooth experience. From packing and transporting belongings to settling in your new home, local movers Florida is happy to offer got you covered.
Career landscape and economic opportunities in Miami versus Weston
The economic landscape of Miami and Weston provides a stark contrast, reflecting the unique business opportunities each city offers. So, let's discover your opportunities before relocation from Weston to Miami. In the heart of Miami, the job market is an amalgamation of sectors. This vibrant city is home to several multinational corporations such as Burger King and Bacardi, bolstering the city's employment opportunities significantly. Consequently, the city fosters diverse economic opportunities spanning finance, tech, and tourism, ensuring a dynamic job market.
Contrastingly, the economic landscape of Weston exudes a different vibe. Smaller in scale and more residential, the city leans more towards sectors like retail, healthcare, and education. The job market here might not be as diverse as in Miami, but it still provides steady employment for its residents, offering a robust business environment for small to medium-sized enterprises. Given these factors, choosing between Miami and Weston largely depends on one's career aspirations. If you're after the hustle and bustle of a metropolitan job market, Miami may be your preferred choice. However, for those seeking a quieter environment with a stable job market, Weston might just be the perfect fit. Ultimately, each city presents its unique blend of economic opportunities, ensuring everyone can find their niche.
Cultural immersion – the delights of Miami's melting pot
Can't wait to explore the culture after relocating from Weston to Miami? Miami's cultural milieu, an enchanting mosaic of global traditions, sets it apart. Art aficionados will appreciate the world-renowned Art Basel festival and the awe-inspiring Wynwood Walls. For a taste of history, the Vizcaya Museum and Gardens offer a fascinating peek into the city's past. Moreover, Miami is well-known for its vibrant nightlife, with South Beach being a hotspot. On the other hand, foodies can indulge in an array of global cuisines, from Cuban to Caribbean, in Little Havana, underscoring Miami's multicultural character.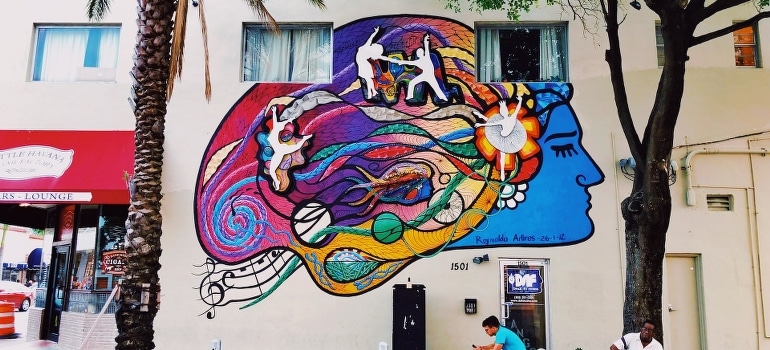 Not to forget, the city's music scene is worth a mention, with the Ultra Music Festival electrifying electronic music fans yearly. Also, the Miami Film Festival is a major event for movie buffs. Contrastingly, Weston boasts a serene, family-friendly ambiance. This charming suburb prioritizes community interaction and outdoor activities. Weston Town Center, a focal point of community life, hosts family-friendly events regularly, ensuring a vibrant community spirit.
In essence, while Miami dazzles with its kaleidoscope of cultural events and social hotspots, Weston offers a more tranquil, family-oriented environment. Choosing between the two is subjective, indeed. For thrill-seekers and culture vultures, Miami's cosmopolitan charm is irresistible. Alternatively, Weston's calm and community-centric atmosphere is perfect for those seeking a peaceful, family-friendly setting. So, conduct your move with the help of residential movers Florida residents trust and start getting to know Miami's culture!
Outdoor thrill after relocating from Weston to Miami
Adventure seekers, Miami is your playground. The city presents a vast array of outdoor activities to fulfill your adrenaline cravings:
Firstly, savor the thrill of water sports at Miami Beach. This includes jet-skiing, surfing, and paddleboarding.
Secondly, embark on a wild journey through the Everglades National Park, exploring its unique flora and fauna.
Thirdly, enjoy a game of golf on any of Miami's world-class golf courses.
Fourthly, fishing enthusiasts can revel in a day of deep-sea fishing off Miami's coast.
Now, with so much gear involved, you might wonder about storage. Worry not! For outdoor equipment, you can take advantage of the best storage Miami offers. Various facilities provide excellent service, ensuring your gear is safe, accessible, and ready for your next adventure. So, with Miami's thrilling outdoor activities and efficient storage solutions, embrace the excitement this vibrant city offers.
Getting around Miami and Weston
Relocating from Weston to Miami brings a different transportation routine. Navigating Miami and Weston offers contrasting experiences. Firstly, in the bustling city of Miami, you'll find a comprehensive public transport system. This includes buses, the Metrorail, and the free-to-ride Metromover, perfect for city exploration. Secondly, for personal commuting, Miami's roads can be quite busy, especially during peak hours. Conversely, commuting in Weston presents a different narrative. Given its suburban nature, Weston is more car-dependent, with lesser traffic and easily navigable roads. Public transport is less prevalent compared to Miami, making a personal vehicle more of a necessity here.
For those considering a relocation to Miami from Weston, professional services like Miami movers are a godsend. They make the transition smoother, ensuring your belongings are transported safely and efficiently. To sum up, whether you prefer the robust public transport of Miami or the less congested roads of Weston, there are services to aid your commute or relocation.
Making the move from Weston to Miami
Navigating the relocation journey from Weston to Miami can be an exciting adventure, laden with opportunities. The process of transition, however, requires detailed planning and effective implementation, ensuring a seamless move. It begins by strategically scheduling your move, ideally during mornings, weekdays, or off-seasons for cost-effectiveness. Subsequently, decluttering and organizing your belongings becomes critical. This not only allows for an inventory of your possessions but also enables you to decide what is worth transporting.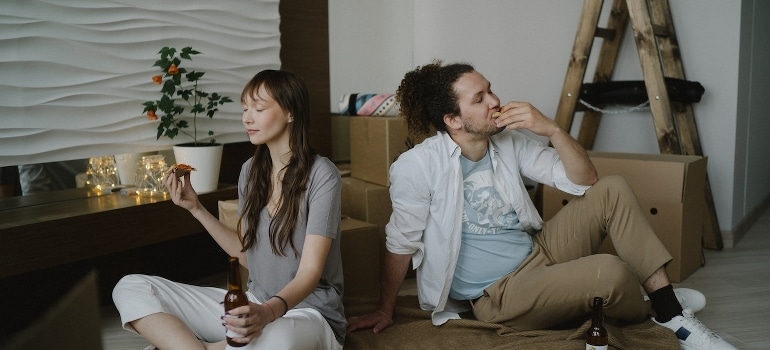 This is where the role of reliable moving services such as movers Weston FL based becomes paramount. Their expertise can make the process smoother, minimizing stress, and maximizing efficiency. Therefore, it's essential to start your search for a moving company as early as possible, prioritizing reputation and experience. Throughout the transition, maintaining a moving folder to keep all your documents and receipts organized is also crucial for streamlined relocation.
The final leap: embrace the Miami move
The allure of Miami beckons, and relocating from Weston to Miami may well be the journey of a lifetime. Undeniably, the major points we've reviewed in this article highlight the thrilling possibilities waiting for you. Taking each into consideration, it's clear the benefits are tempting. Indeed, the vibrant Miami lifestyle can be a charming prospect compared to the quieter existence in Weston. Consequently, the move can shape your life in vibrant, dynamic ways. Furthermore, let's remember that a well-planned relocation reduces stress and opens up avenues for joy. Will you embrace the transformative step and start planning your move? It's time to reflect, decide and let the magic of Miami become your new reality. So, make the move, and let Miami's vibrant energy transform your life for the better!