Florida is undoubtedly one of the most popular inbound moving destinations. However, Miami takes the spotlight as the most desirable place of residence. The reasons why this amazing city stands out are numerous, starting from a plethora of opportunities to a wide array of culture and entertainment options. In this article, we are going to talk about common reasons why people from other parts of Florida move to Miami. In case you pick Miami as your new home, you can always contact us at City Movers to help you get ready for the move. Our team stands at your disposal whenever it's convenient for you to move.
People move from other parts of Florida to Miami for a wide array of reasons
Moving to Miami is a dream for artists, entrepreneurs, families – almost everyone who prefers urban and vibrant city areas. Furthermore, Miami offers plenty of opportunities and is known as a creative hot spot. Before you start looking for movers Miami has on offer, let's discuss what comes with moving and living in this amazing city.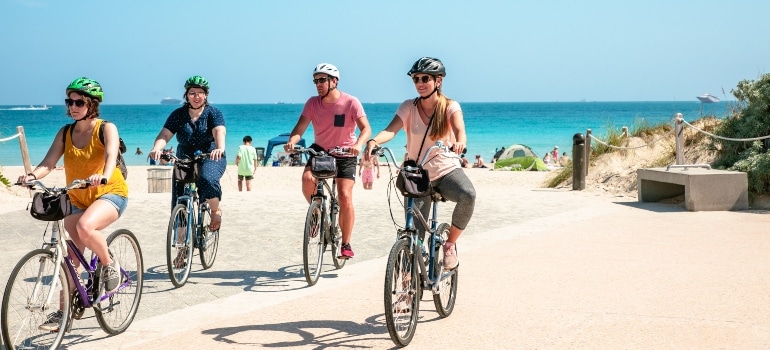 Miami is Florida's most famous business hub
Entrepreneurs across the world gather in the city of Miami to speak their ideas into existence. Miami is a busy city with so many people looking forward to advancing their careers and establishing unique startups. Thanks to a strong economy and diversified job market, Miami is the place where business dreams come true. For these reasons, Miami is home to successful tech award-winning startups like SmartBarrel and aXpire. The only downside might be increased competition which is why looking for a job in Miami can sometimes take longer than usual. Nevertheless, there's no shortage of job vacancies. Additionally, Miami is a leading city in Florida with above-average salaries.
People from other parts of Florida move to Miami for it unique culture and entertainment scene
No one lives in Miami without having fun. Whether you are interested in museums such as Pérez Art Museum Miami and History Miami Museum, or music festivals like Ultra or Rolling Loud, rest assured Miami has it all. Arts and music are integral parts of Miami's culture. That's why contemporary artists are always inspired by Miami. It's not surprising that street art is highly appreciated, and thus The Museum of Graffiti attracts a great number of visitors.
Another reason why people move to Miami from other parts of Florida is a diverse community
It's safe to say that Miami is a multicultural city. It opens its door to everyone from all corners of the world. The majority of Miami residents can confirm that the community is welcoming toward newbies. Once you move to Miami, you'll start feeling at home sooner than you think. In addition, Miami has various choices of dining spots due to its multicultural nature. If you are a food lover yourself, then you will enjoy menus from different corners of the world.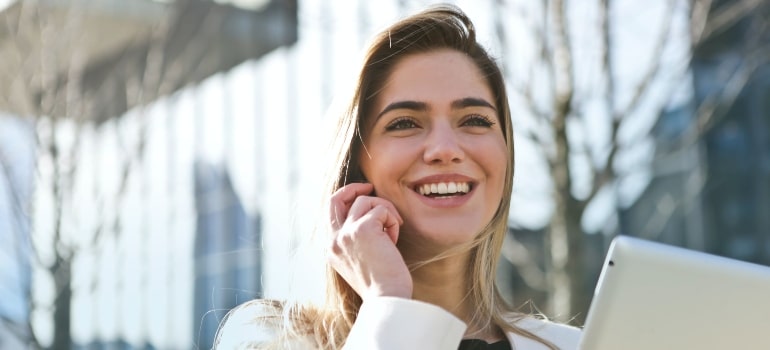 Believe it or not, Miami is a popular moving option among families too. Because of the affordable neighborhoods and better job offers, young parents prefer to live in Miami, or nearby. Also, the school system in Miami ranks among the best in the state. The kids have the opportunity to gain the skills they need and grow up in a culturally diverse environment.
Moving from other parts of Florida to Miami is easier with professional movers
A smooth and relaxing relocation to Miami is what you should think of on time. After you pick your moving dates, check what reputable residential movers Miami offers. Focus on licensed companies that offer the best customer service and care about customers' wishes. Online reviews can give you more information about the service quality as well.
Here's how to recognize a reliable moving company:
A free moving estimate.
Years of professional experience.
Positive reviews by previous customers.
High-quality services at affordable prices.
What to do if moving long-distance?
Make sure to hire credible long distance movers Miami that take their work seriously. A long-distance moving journey takes time to plan and execute. However, with the help of pro movers, it becomes a fun endeavor as well. That's why only long-distance movers who care about their customers should come into consideration.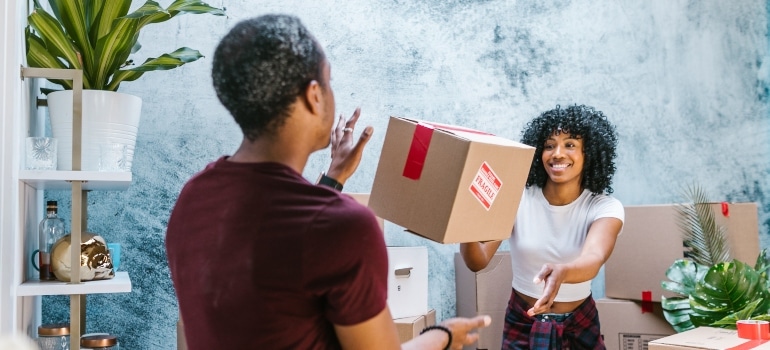 Professional long-distance moving companies provide all much-needed services. However, it's still necessary to do a background check on any company you come across. Further, make sure the company's services are worth the investment:
Storage – Good storage is an essential part of every successful relocation. Therefore, make sure that the company provides top-quality storage solutions. Call a company and ask them if storage is temperature-controlled and sanitized. Also, make sure only you can access your belongings anytime you want.
Packing supplies – Most long-distance movers include moving boxes in their offer. However, make sure the quality is the one you need.
Packing services – Professional packers who know how to get ready all items for the move are worth the coin.
Do your research before the move
Did you decide that Miami is your next home? If so, then there are some things you must do before the move. As it's already mentioned, people from other parts of Florida move to Miami for different reasons. Whatever your reasons are, it's still necessary to learn about the city as much as possible. Also, remember that moving doesn't happen overnight. Apart from moving preparations, you must secure a stable job, and find a home to live in. That's why the more you know about your new place of residence – the better. Plus, you'll feel more confident and motivated about the move. If you have time, visit Miami for a weekend and check the neighborhood that appeals to you the most.