Allapatah is a neighborhood in the city of Miami, Florida, known for its vibrant culture and a strong sense of community. Many families choose to call Allapatah home due to its close proximity to downtown Miami, excellent schools, and numerous amenities. In this blog post, City Movers will explore some of the reasons why families like living in Allapatah. And what makes it such a desirable place to raise a family. From its diverse population to its abundance of outdoor recreational opportunities, Allapatah has something to offer to everyone. So, if you're considering a move to Allapatah or just want to learn more about this dynamic neighborhood, keep reading!
Proximity to Miami
One of the main reasons families like living in Allapatah is its proximity to the city of Miami. It is just a short drive away. This allows residents to easily access all of the city's major attractions, including Miami Beach, the Wynwood Arts District, and the American Airlines Arena. Allapatah is also located near several major highways, making it easy to get around the city and the surrounding areas. This is why some of the top moving companies in Miami recommend Allapatah to families. In addition to its convenient location, Allapatah is also served by multiple public transportation options. Including buses and the Metrorail, which makes it easy for residents to get around without a car. Overall, Allapatah's proximity to Miami is a major factor that attracts many families and professionals to the neighborhood.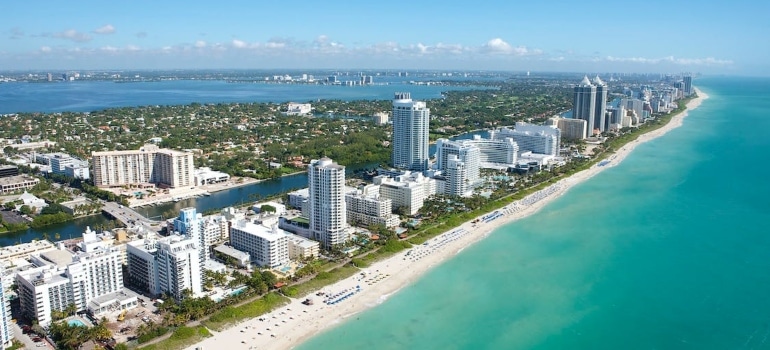 Plenty of opportunities for outdoor recreation
If you are a nature lover or if you have kids who love the outdoors, Allapatah is a perfect place for you!  Allapatah has an abundance of outdoor recreational options available in the area. The neighborhood is home to several local parks, including Allapatah Park and Gwen Cherry Park. Both of which offer a variety of amenities such as playgrounds, sports courts, and walking trails. In addition to these local parks, Allapatah is also located near several larger green spaces. Those include the Miami-Dade County Fair & Exposition and the Tropical Park, which offer even more opportunities for outdoor recreation. These parks and green spaces provide a great place for residents to enjoy the warm Florida weather. As well as take a leisurely walk, or engage in more active pursuits such as sports or exercise.
Overall, Allapatah's many outdoor options make it a great place for families and individuals who love the outdoors. Wait no more and reach out to Allapattah movers. With their assistance, you can focus on the exciting task of settling into your new home in Allapatah.
Education in Allapatah
Another reason families may choose to live in Allapatah is because of the great schools. The neighborhood is served by the Miami-Dade County Public School District, which is one of the largest and most highly regarded school systems in the state. Within Allapatah, there are several public and private schools to choose from. Including elementary, middle, and high schools. These schools are known for their commitment to student achievement. What is more, they offer a range of academic programs and extracurricular activities to suit the needs and interests of their students.
In addition to traditional academic subjects, many schools in Allapatah also offer specialized programs. In areas such as science, technology, engineering, and the arts. Overall, the schools in Allapatah provide a high-quality education and a supportive learning environment for students of all ages. Once you decide to move here,  downtown Miami movers will be there for you. They also offer a free quote.
Having fun in Allapatah
When it comes to entertainment, Allapatah has a lot to offer. There are many activities and attractions to enjoy in the area. One popular option is to visit the many parks and green spaces in Allapatah, such as Jose Marti Park and Charles Hadley Park. It offers opportunities for outdoor recreation and relaxation. You can also explore the diverse dining and shopping options in the neighborhood. Including local markets, ethnic restaurants, and specialty stores. If you enjoy art and culture, you can visit the nearby Wynwood Arts District, which features a number of galleries, murals, and other public art displays. Additionally, Allapatah is located close to the Miami Beach waterfront, where you can enjoy activities such as swimming, sunbathing, and boating. Overall, there are many fun and exciting things to do in Allapatah for people of all ages and interests.
Restaurants and food in Allapatah
Allapatah is famous for its diverse cultures and communities. As a result, the food and restaurant options in Allapatah are varied and eclectic. You can find a wide range of cuisines and dining experiences in the area, from traditional American fare to international flavors. Some popular options include Latin American and Caribbean cuisine, as well as Asian and Middle Eastern specialties. Many of the restaurants in Allapatah are locally owned and operated. This gives you the opportunity to try unique and authentic dishes that you may not find elsewhere. In addition to sit-down restaurants, you can also find a number of food trucks and street vendors in the area. Offering quick and tasty meals on the go. Whether you're in the mood for a fancy dinner out or a casual snack, you're sure to find something to suit your taste in Allapatah.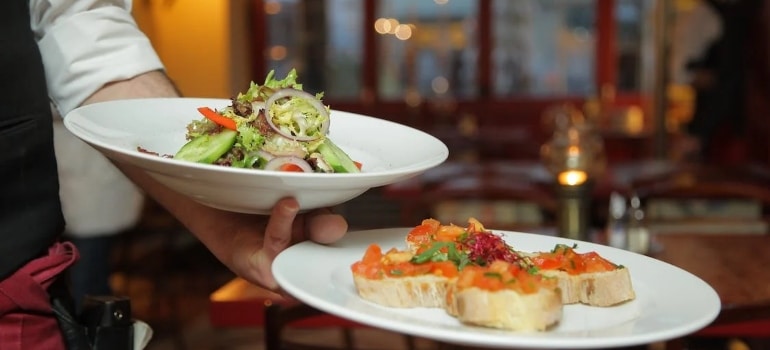 Move your family to Allapatah with professional movers
If you are planning on moving to Allapatah with your family, hiring a professional moving company can be a wise decision.
Movers can handle the heavy lifting so you don't have to do it by yourself.
Allowing you to focus on other tasks and responsibilities related to your move. Look for a company that is licensed and insured, and read online reviews to get an idea of the experiences of other customers.  It is also a good idea to have a clear idea of what you need from the movers and to communicate this to them in advance. By taking these steps, you can help ensure a smooth and stress-free move to Allapatah with your family. We hope our article helped you learn why families like living in Allapatah.