Renting an apartment is different than living in a place of your own. Whether you've lived in a larger house, a dorm, or your own flat, you should know that renting an apartment might be quite different from what you're used to. It's one of the most common types of living arrangements nowadays, however. You should get familiar with the rules of renting an apartment before you jump into signing a lease with your landlord or a real estate agent. We can help you prepare for your new life in Boca Raton so that you can start the next chapter in your life completely prepared. We provide services which include moving and storage Boca Raton is proud to have, so you can count on us. Check out our advice on renting an apartment in Boca Raton after moving there, and get ready for this exciting part of your life!
The costs of renting an apartment in Boca Raton after moving are not insignificant
The apartments in Boca Raton are usually more on the luxurious side, with lots of perks and commodities that you'll rarely find elsewhere. If you're looking to spend your hard-earned money, you can do much worse than renting one of the real estate units in Boca Raton. Your local movers Boca Raton has to offer are likely to congratulate you when they hear of your destination. Hitting a jackpot and managing to land the apartment in Boca Raton can set you up for one of the most pleasant experiences after a long day at work. Of course, the apartments in Boca Raton can also be rather expensive, so some financial planning is definitely in order. With the cost of living 28% more expensive than the national average, you should be well aware of what you're getting yourself into and whether you can afford such an extravagant lifestyle decision right now.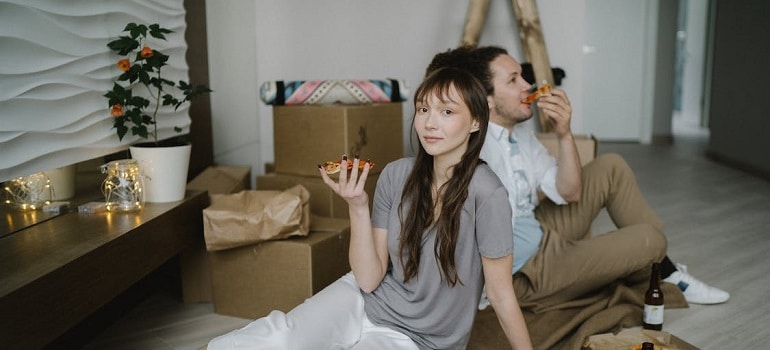 It's important to adjust your expectations, but have clear idea about what you want
Given the fact that the largest part of the expenses you'll have in Boca Raton will go towards your monthly rent, it's important for you that you get your money's worth. You will hardly find a place that's ideal, but your new place does need to satisfy the basic need you have. Of course, this is highly individual. Not every person expects the same from their apartment. However, there are a couple of things every apartment needs to have. Remember that it will look much different once you bring your belongings into the picture. Furthermore, if this is your first apartment, then there are a couple of things you need to buy before moving in. However, before you get to that part, you should think about the following factors and see if the place you're considering matches your expectations:
the size of the place
landlord-tenant relationship
the community inside the building
proximity to the places in Boca Raton you'll be visiting often
the year the building was constructed
the current state of the apartment
Do thorough research on the area you're interested in
It's important that you're comfortable with most of these things before signing your lease. Therefore, you should pay attention and definitely check more than one place before settling. Something may seem like a great deal, but don't rush because there's a chance you might find something better further down the line. Paying the first and last month's rent for a place only to learn that there's an even better apartment just down the street, that's also more affordable can be devastating. Research the area you're interested in before contacting local movers Florida residents rely on.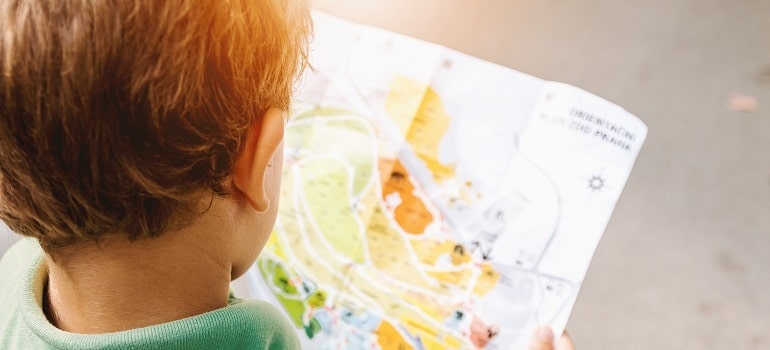 It's a smart idea for you to plan the first couple of months of your life in Boca Raton in advance. One of the places you'll often visit during your first weeks here would probably be climate controlled storage Boca Raton residents usually use. Therefore, it's a smart idea to check whether the area around your apartment has storage units and take advantage of that perk.
Be considering of other tenants when renting an apartment in Boca Raton after moving
Of course, renting an apartment is quite different from living in a house. As much as you want your expectations to be fulfilled, you should keep in mind that there's a second side to that coin. Other tenants in the building will become a part of your life. You need to be a good neighbour yourself. Chances are that you'll have to share some common areas with the other tenants. It's important to always be considerate and nice to them. Always make sure your music isn't too loud. If you get some of their mail, run over and give it to them. It's all part of making the building a great place for everyone to enjoy.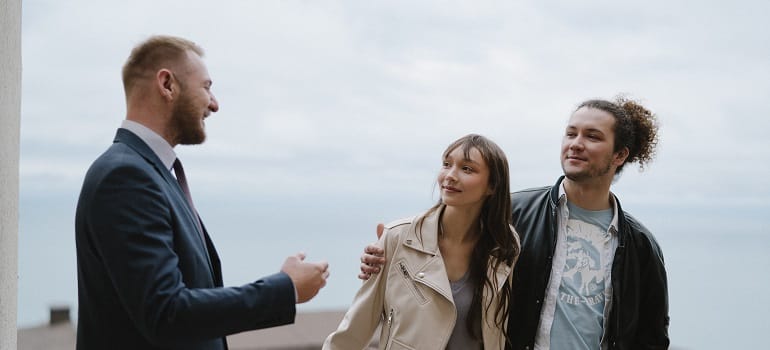 Talk to people who might know more
You should talk to your real estate agent. Explain to them what you're looking for. When renting an apartment in Boca Raton after moving, it's important to state clearly what you want. That's the only chance to get it. Local movers Miami Beach has can also help. If you don't know the area, you can always talk to them. Most movers know the area they're serving well. They can tell you what's the best part of the town. Therefore, the general rule would be to talk to people who are knowledgeable about the place. You could also talk to the previous tenants of the apartment as well. Listen to their experience and find out why they're moving. That's the best way to avoid a bad investment.