Yet another life-changing event is just around the corner. Yes, we are talking about home relocation and everything that comes with it. Moving locally was always complicated and stressful. Although much less than when moving across states or abroad. Nevertheless, you still must organize, pack, work on your budget, and hire movers in Florida. Luckily, we are here today to make it a bit easier for you. Let us help you stay organized when moving locally in Miami and ensure you have a pleasant experience rather than a negative one. Let's dive right in!
Create a plan to stay organized when moving locally in Miami
Everything begins with a good plan. A preemptive strike that will serve you as a guide toward a successful move. You will create one by inspecting your belongings and furniture. Also, you must inspect the environment as well. Make sure there is nothing that can endanger your relocation project. This means you must go over the loft, garage, basement, and yard as well. Have an inventory list with your items and a moving checklist with all responsibilities on it. This way you will always stay on topic and keep up with the schedule.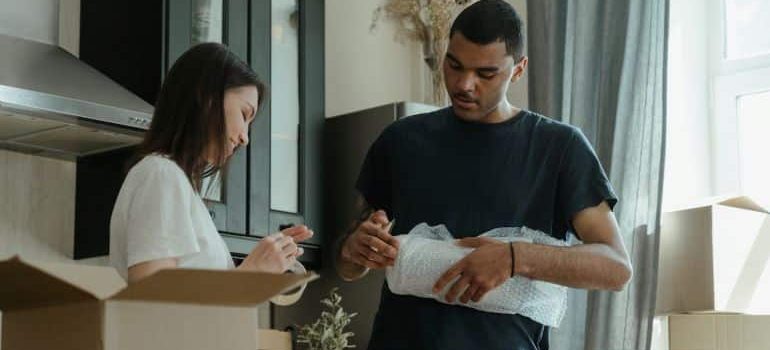 Besides, your movers in Allapattah will need this info for the same reason. It is in your best interest to have a safe and affordable moving plan. So, gather everything that is needed before contacting your movers. If you and your movers have all the numbers and tasks on paper, it will surely help you stay organized when moving locally in Miami.
Movers will help immensely
Aside from helping with moving plans, your movers contribute much more. And if your budget allows it and you can afford one of the top moving companies in Miami, then you are in for a treat. Movers can make your relocation process easier than you could ever imagine. They can pack everything, disassemble furniture, load the moving truck, transport, and put everything back together once you arrive. Not necessarily in this order but if you purchase a full-moving service, you won't have to lift a finger. But the key is to find a reliable company. As soon as you start browsing online, you'll notice there are hundreds of choices. You must read reviews, compare prices, and get to know moving services before you hire anyone.
To do so, simply browse online and read previous customers' experiences. You can check the Better Business Bureau or FMCSA to confirm if your company is legit or not. And the easiest way is to join one of the groups on social media networks. There you'll find anything you want to know about specific companies. All in all, a bit of research is required if you want to be sure that you have settled with the best moving company in the area.
Seek help from family and friends as well
Ok, you have secured reputable downtown Miami movers and you have a good moving plan. But you can still improve and stay organized when moving locally in Miami even easier. Yes, you can engage the entire family, ask your friends to help out, or even reach out to your neighbors and coworkers. Just a single helping hand can turn the tide, let alone an entire company. So, check with your friends and family who can assist and how. If nothing else, they can at least run errands and cover minor tasks around the house. If you are lucky, they will assist you with packing which is more than enough to have a stress-free relocation.
Mind the packing process if you want to stay organized when moving locally in Miami
Something that can ruin the entire moving experience is the packing process. Simply because it is time sensitive, complicated, and even dangerous. If you do not pack your items properly, you will endanger yourself, movers, and other items as well. So, packing must be impeccable. To pack like a pro, you should obtain the following packing materials:
Carton boxes and plastic bins.
A higher quality packing tape.
Packing paper and labels.
Blister packs and other forms of cushions.
This is all you need to pack all your items and furniture safely and successfully. Keep in mind that you can order everything online, purchase at the nearest hardware store, or from your moving company. Do however you like, just make sure you have your packing materials at least two weeks before the relocation. As for packing, it should be done at least 5 days before the moving date. And do not worry, you can always add a box or two as long as the entire batch is secured and ready to go.
Downsize as much as you can
Another way to stay organized and make everything easier is to downsize and declutter. Yes, go through your stuff and set aside everything that you do not need anymore. We are sure you have old clothing, broken electronics, and other similar items you hold onto for no reason. Ok, keep the emotionally valuable items but everything else should be donated or recycled. Simply because you can lower the moving cost by an amazing 20% if you reduce the weight of your cargo. You'll surely have fewer items to pack and fewer packing materials to invest in. So, do this while packing, and you'll even earn a bit if you have time to organize a garage sale. If not, it should be enough to know that you'll have much more space in your new apartment. And that is something we all wish for.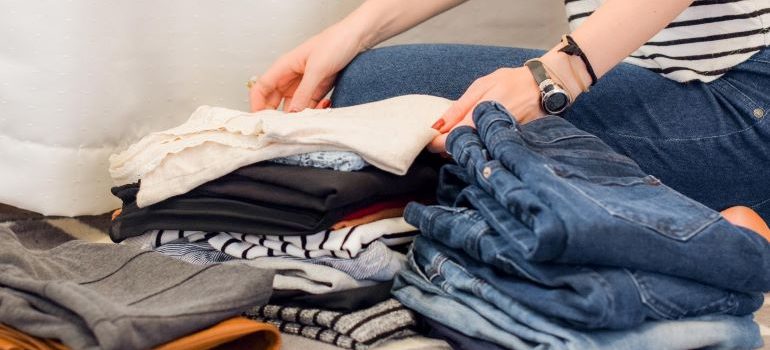 Think about your well-being while moving
Now, if you follow our advice and organize in such a manner, we are sure you'll have an enjoyable and successful relocation. But if you do not care about your well-being as well, you can ruin everything. No one can relocate while being sick and preparations for the relocation can wear you down easily. This means you must stay in shape and boost your immune system as much as possible. Take vitamins, eat healthier, sleep better, and exercise. Start doing this as soon as you decide on moving. This way you'll face your relocation in a good shape and perform flawlessly. And if you have the will and strength to continue after the relocation, this move can be a life-changing event for the entire family. Or at least for you.
Now you know how to stay organized when moving locally in Miami. There will be no stress, unexpected costs, or injuries if you organize like a pro. Remember, a preemptive strike is all you need to win this match. And if you have a reliable moving team by your side, this relocation does not stand a chance. Good luck!