Moving home is a serious business. One must create a relocation plan, work on legalities, set aside an appropriate budget, pack, and find the best movers Miami to provide professional moving assistance. All those tasks will ask for a lot of time, energy, and money before you can execute them properly. But you can do it all more efficiently and affordably if you do it with your family and your spouse. Therefore, today, we will provide a few tips for young couples moving to Miami and making their relocation much more enjoyable. More importantly, safer, and stress-free. Let's take a look.
Create a moving plan as soon as possible
Young couples moving to Miami must create a relocation plan as soon as they realize they are moving. Presumably, you are lacking moving experience simply because you are a young individual and you never had a chance to relocate more than once. If that is not the case, then disregard this statement and follow your experience. But if you are lacking experience, you shouldn't waste precious time. You must begin with a thorough home inspection in order to figure out how complex your move is. This way you will realize how many items you must pack and how many pieces of furniture you possess. Moreover, you will know if any of your furniture will need special handling to get out of your home safely. And finally, you will realize how many packing materials you must purchase.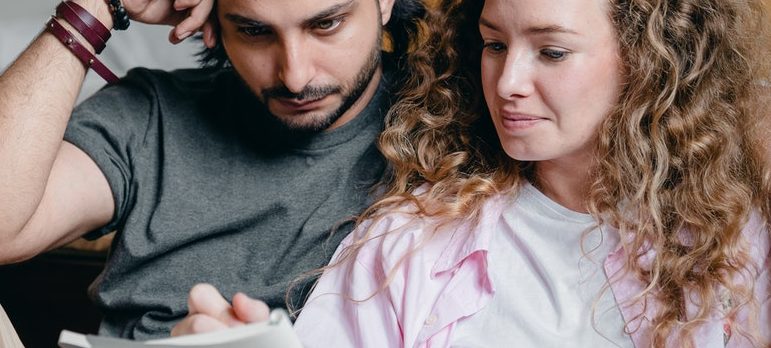 This is the mandatory criteria you'll need to figure out because your movers will need it to assemble a safer and more stable relocation plan. Besides, you can't know exactly what Miami moving services to purchase until your movers provide estimates. And they can't do it without your valuable input. Therefore, gather your info first, then contact your movers. Together you will create the best moving plan possible.
Young couples moving to Miami must coordinate tasks properly
The next step is to add chores, errands, and moving-related tasks to your moving checklist. The goal is to appoint those tasks and spread them evenly among each other. This way you will coordinate everything better and cover more ground in a shorter time interval. Besides, you are working as a team and this should come naturally. But we must remind you that this is the best way to do it. Therefore, sit down and figure out who has more time to cover shopping and legalities and who can stay at home to pack, make phone calls, browse online, clean, etc. Or you can do everything together and have a lot of fun while relocating. If time and budget are not the issues, we recommend you stick together and create some good memories while packing.
Search for movers to help you out
One of the two should find a moment and search for professional residential movers Miami. You'll need less than an hour to find a good moving company if you know how to search for one. Just implement your search criteria and narrow it down first. Then, you must compare prices, services, and read reviews. You should check external sources such as moving-related blogs, social media groups, and accredited websites like US Movers Association or FMCSA. Check if your movers possess the following:
Tools and equipment.
Proper vehicles and manpower.
Licenses and permits.
Moving insurance and appropriate services.
Competitive prices.
Safety standards and protocols are in place.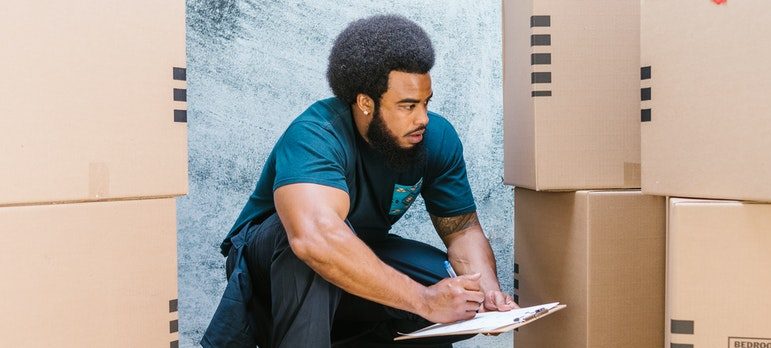 For young couples moving to Miami, the most important is to have a licensed moving company. You do not need a fraudulent company right now. This is probably your first or second relocation in your lives and you do not need this kind of experience. Especially if you are struggling with the moving budget, time, or having trouble coping with moving stress. Therefore, inspect your movers inside out and then give them a call to communicate the rest of the details further. Once you speak with a couple of moving companies, simply choose the one that suits you the most.
Young couples moving to Miami should pack together
We briefly mentioned earlier that you can pack together if you have the leisure to do it. It can be fun, productive, and romantic. You can take a bunch of photos and create an album to remember your first relocation. Also, it will be twice as fast if you do it together. Although, it can be twice as boring if you both hate the whole packing process. Hence, consider skipping it altogether and purchase packing services Miami.
It is a lucrative way to pack and relocate without even packing a single box. Your movers will do it instead and they will bring all the materials required to do it so. And do not think you can't afford this service. Just talk to your movers and do the math. Soon you'll realize that it is a good investment once you figure out how much time you'll save in a long run.
Decluttering can be fun
On the other hand, if you decide on packing together, you must take some time to declutter and downsize as well. It is a healthy process where you'll free yourself from all the hoard and benefit greatly. Your new home will have more space, your relocation will be cheaper, and you will have a much easier packing process. Not to mention that the whole relocation will be faster because you have fewer items to pack, carry, load/unload, and unpack. Hence, check all nooks and crannies and sort out all unused, broken, outdated, and not-needed items. Pile everything up and once you are ready, donate, give away, or recycle.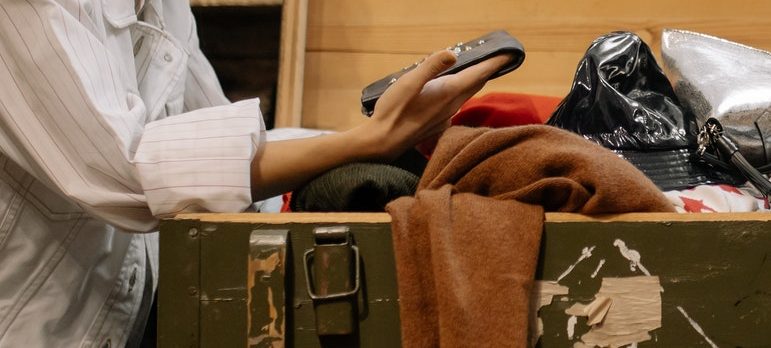 Legalities and moving insurance
One of the two must cover legalities, personal documents, and moving-related documents. You can do it together but it is a common practice to let one with better math skills and good organization techniques, to handle this task. So, in due time you must check all personal IDs, driver's licenses, medical records, credit cards, etc. Also, you must reroute your mail and set up the PO box adequately. This way you won't lose any leftover mail and bills.
As you can see, young couples moving to Miami can do everything together. Or they can spread and cover tasks quicker. Hopefully, we helped enough for you to choose the best tactic for you. We advise you to make a combination of the two and find a unique approach to your moving situation. Just focus on the moving company you are about to hire and everything else will be just fine. Good luck.