We all know that Miami is one of South Florida's most famous vacation destinations. Since there are various beaches, rich history, different cultures to explore, sports, and entertainment. And Miami is a modern metropolis with an interesting culture. And there are many iconic places you need to visit when in Miami for the first time. In order to help you to explore Miami, City Movers created this guide for you!
Iconic places you need to visit when in Miami for the first time
It doesn't matter if you are just visiting or planning to move to Miami, there are several places that you should surely visit! So we suggest you visit:
Miami Beach
Vizcaya Museum and Gardens
Art Deco Historic District
Bayside Marketplace
Everglades National Park
Little Havana
Miami Beach
Miami Beach is located on a barrier island and it is connected to the mainland by several bridges. This place has a few quiet neighborhoods with great entertainment-focused areas. And, of course, there are long stretches of beautiful soft-sand beaches. Here you will notice pastel buildings from the 1930s and early 1940s. And those have classic neon signs, which makes them the main highlights. However, you should know that this is an expensive tourist district. So there are many beachfront restaurants, shops, and hotels. Also, one of the most popular streets here is Ocean Drive. It is a part of a road placed along the oceanfront and home to some beautiful Art Deco buildings. If this sounds interesting to you and you are considering relocating here, you can always count on movers Miami Beach to help you.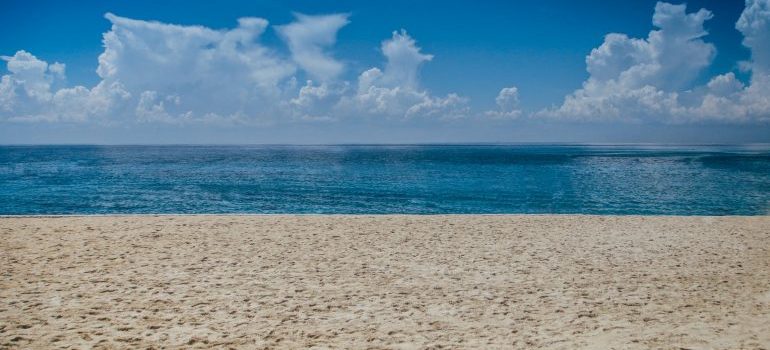 Vizcaya Museum and Gardens are among iconic places you need to visit when in Miami for the first time
This is a very popular National Historic Landmark. And it is set on 28 acres, with the luxurious winter home of 20th-century industrialist, James Deering. Vizcaya Museum is built-in 1916. Also, the mansion features 34 rooms, and all of those rooms are arranged around a central courtyard. This villa has Italian Renaissance-style. You can find in there a lot of impressive collections of European furniture and arts from the 15th to 19th centuries. In the courtyard, there are astonishing Italian and French fountains, pools, and sculptures. Also, you can see a breakwater at the base of the steps that lead into Biscayne Bay. In Biscayne Bay, there are several ornately carved barges, featuring female figures.
Art Deco Historic District
This place is also famous in Miami. Because it has a special architectural style. Also, it was very popular in the 1930s and 40s. These specially designed buildings are painted in a wide range of pastel colors. They also display large neon signs. All of those were built after a devastating hurricane back in 1926. Thanks to professional architects, many hotels, shops, and restaurants, have been beautifully restored. Along some of the main streets, awnings on the lower level of these buildings provide shade for outdoor dining areas.
You should also see Bayside Marketplace as one of the iconic places you need to visit when in Miami for the first time
Another great place that moving companies North Miami suggest you visit is Bayside Marketplace. Because it is a huge outdoor mall with more than 150 specialty and tourist shops. There are also many cafes and restaurants, as well as daily live entertainment. Even though there are a lot of well-known chain stores, you can also find many unique, one-of-a-kind places. This marketplace is popular for both locals and tourists. Bayside Marketplace is located along Miami's waterfront, and you will see there many docks and boats. Hence, people usually like to come here simply to enjoy the atmosphere. And, if you are interested in tour boats, there are many that leave from here, visiting locations around Biscayne Bay.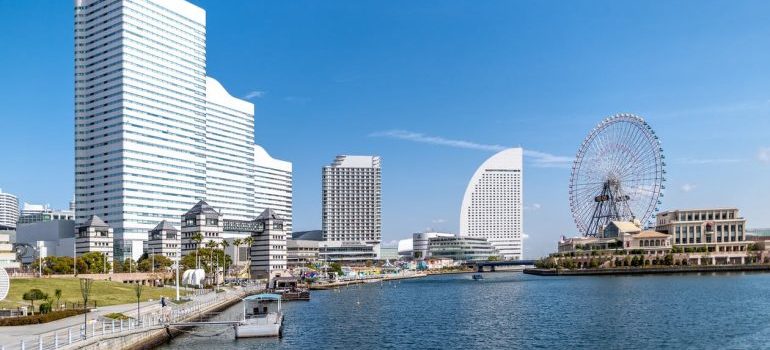 Everglades National Park
If you drive just shortly from Miami, you will find Everglades National Park. It is one of Florida's most unique natural treasures. Because these swamplands, cover almost 1.5 million acres, and those are home to alligators, crocodiles, snakes, and birds. This region is practically a shallow river flowing out to the ocean. Here you can enjoy walking trails and boardwalks for wildlife viewing. Hence, one of the most popular walking trails is the Anhinga Trail, which leaves from the Royal Palm Visitor Center. Since this trail is less than a mile long, it still leads to a terrain where you can visit alligators and other animals. Also, you will surely enjoy the airboat tour. In this high-speed boat trip, visitors are taken out into the marshes and streams to see alligators and other wildlife species.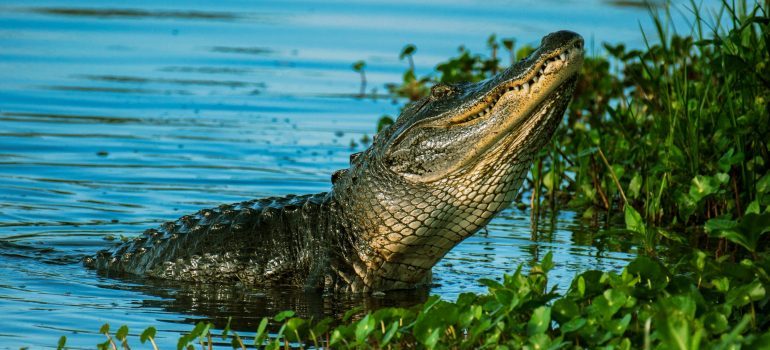 Little Havana and Calle Ocho
Among other iconic places you need to visit when in Miami for the first time is Little Havana. You should know that the Cuban district of Miami, isn't famous for its wealth of tourist attractions. It is very popular for its distinctive cultural scene. There are many restaurants and specialty food shops on the streets. And Latin music always plays through this place. Also, you will notice that locals socialize in the open spaces. Moreover, there are murals on the walls of buildings. Which shows the significant Cuban figures and scenes of daily life. Even though Calle Ocho is the leading thoroughfare running through the district and there are many events, Little Havana spreads well beyond. It opens out into the surrounding streets and avenues. And of course, this is one of the best places to try Cuban cuisine. Additionally, there is Calle Ocho Festival, which is held in March.