If you're planning on moving your Miami business to Fort Lauderdale, you're likely filled with questions. What are the benefits of moving to Fort Lauderdale? How do you even begin the process? Don't worry; we've got you covered. We will first explore why Fort Lauderdale might be a great fit for your business. Then, we'll dive into practical steps to make the move as smooth as possible. This includes expert advice on choosing among the various moving companies in Florida. Our aim is to provide you with all the information you need for a successful move. So let's get started!
Comparison of Miami and Fort Lauderdale
If you're considering using one of the best moving companies in Miami and relocating your business, the difference in costs between Miami and Fort Lauderdale could tip the scales. Here are some key points to consider:
Rent for office space: Fort Lauderdale typically offers more affordable rates for office spaces. You can expect to save approximately 10-20% per square foot compared to Miami.
Housing costs: The average rent for a two-bedroom apartment in Miami hovers around $2,500 per month. In contrast, Fort Lauderdale usually comes in closer to $2,000. This translates into significant savings over a year.
Quality of life: With lower congestion and a laid-back atmosphere, Fort Lauderdale provides a comfortable work-life balance for your employees without compromising on amenities.
Understanding Miami and Fort Lauderdale as business hubs
Understanding the business landscapes of Miami and Fort Lauderdale can help you make an informed decision about relocating. Miami is often seen as a hotspot for industries like tourism, tech, and international trade. But it's worth taking a closer look at Fort Lauderdale. The city has been growing in sectors like healthcare, marine industries, and aviation. For example, Fort Lauderdale's marine industry has an annual economic impact of $8.8 billion.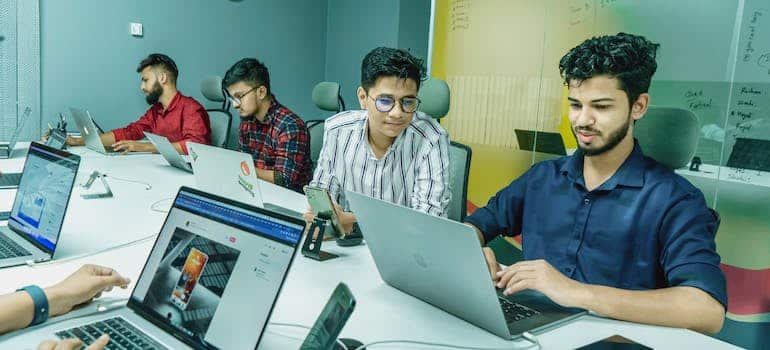 On the other hand, Miami's tech scene draws in an annual investment of around $1.3 billion. While Miami offers a bigger platform, Fort Lauderdale presents a more focused and less crowded marketplace. You can capitalize on the lesser competition to grow your business rapidly. Plus, your employees may appreciate the less hectic lifestyle that Fort Lauderdale offers.
The allure of Miami for business
As local movers Miami can confirm, Miami has long been a magnet for business owners. Its strategic location makes it a gateway for international trade, especially with Latin America. For example, the Port of Miami handles over $1 billion in trade with Brazil alone every year. This presents ample opportunities for businesses in the logistics and import-export sectors. Miami also boasts a diverse talent pool. Top universities like the University of Miami provide a steady stream of skilled workers, particularly in fields such as tech and healthcare. However, keep in mind that operating in Miami can be costly, both in terms of rent and competition for resources.
Navigate the business scene in Fort Lauderdale
Navigating the business scene in Fort Lauderdale before hiring commercial movers Fort Lauderdale and relocating your business can be rewarding for various reasons. Take the bustling marine industry; the city's proximity to the Atlantic and extensive canal system positions businesses for a booming trade in this sector. Tech firms benefit from the area's growing reputation as a tech hub, supported by innovation-driven events like the annual eMerge Americas conference. Fort Lauderdale's downtown area, a hive of enterprise, is ripe with office spaces that range from modern co-working environments to corporate headquarters. The city's well-established tourism industry also offers abundant opportunities for ventures in hospitality and retail.
Why do businesses choose to move from Miami to Fort Lauderdale?
Businesses consider various factors when choosing to move from Miami to Fort Lauderdale. One of them is market saturation. Miami has a highly competitive business landscape, particularly in sectors like tourism and tech. Fort Lauderdale offers a chance to be a bigger fish in a smaller pond, making it easier to stand out and capture market share. There's also the matter of community support. Fort Lauderdale has various local initiatives and business incubators that offer mentorship and resources to small and medium-sized enterprises. This supportive network can be invaluable for a growing business.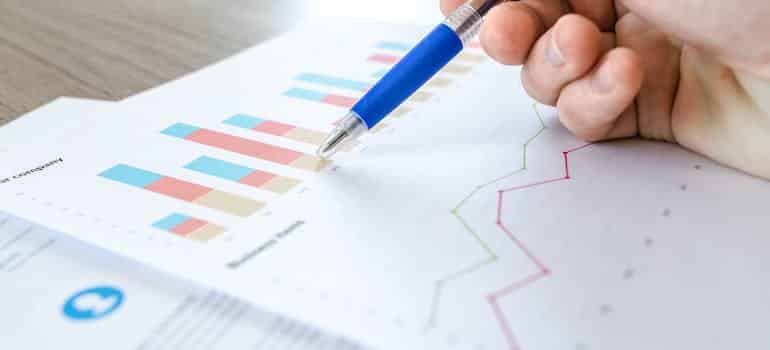 Accessibility is another strong point. Fort Lauderdale has its own international airport, which can be advantageous if your business relies on air travel. The city is also well-connected by public transport and highways, simplifying commutes for your staff. When you're ready to make this promising shift, engaging reliable movers Fort Lauderdale will make the process much less daunting. They can handle the logistical challenges, leaving you free to focus on leveraging the advantages your new location offers.
The process of moving your Miami business to Fort Lauderdale
Deciding to move your Miami business to Fort Lauderdale is a big step, and executing the move requires careful planning. Start by taking stock of your current assets. You'll need to know what will move with you and what you can sell, donate, or discard. Next, get your staff involved in the process. Assign team members to oversee specific tasks like inventory management or data backup. Legal considerations are another crucial aspect. Update your business address on all legal documents, licenses, and permits to avoid any compliance issues. Also, alert your suppliers and partners about the change well in advance.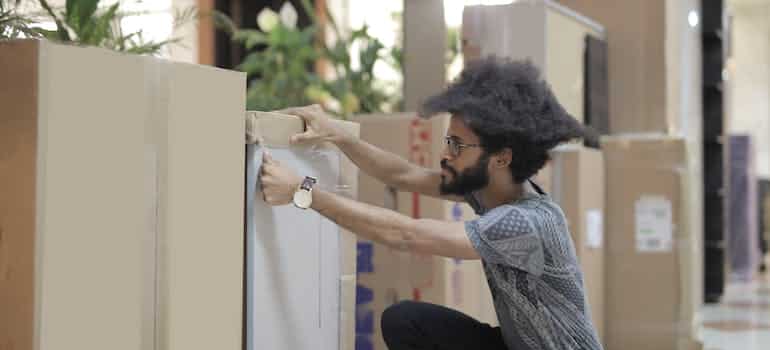 Amidst all this, don't forget to choose the right moving service. Opting for reliable moving services Fort Lauderdale can greatly ease the process. For example, many such services offer specialized business packages that include secure handling of electronics, discreet relocation of sensitive documents, and efficient setup at the new location.
Setting your moving goals
Setting clear goals is vital when you're planning to move your business. Start by defining the objectives for the move. Are you aiming to cut costs, access a new market, or perhaps improve the quality of life for your staff? Knowing your 'why' will guide every decision you make during this process. Once you have your objectives, set a realistic timeline. Let's say you aim to be fully operational in Fort Lauderdale within three months. Break down the tasks week by week, from notifying your current landlord to setting up your new workspace. This roadmap will keep you on track and help you identify any potential bottlenecks.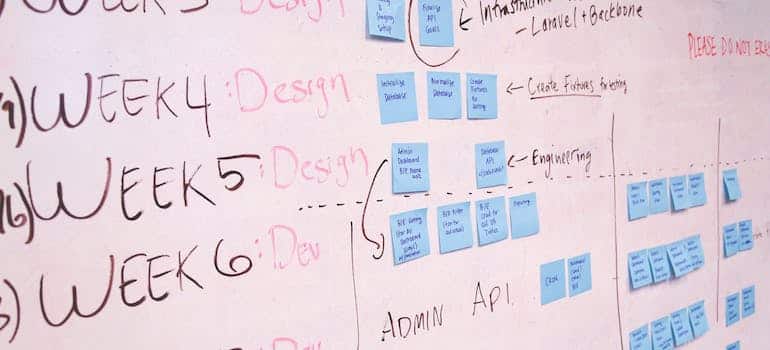 Budget allocation is the next critical step. If your current rent is $5,000 a month and Fort Lauderdale offers similar spaces for $4,500, you'll save $6,000 annually on rent alone. But don't forget to account for the moving expenses. Consult commercial movers Florida for a quote, and remember to factor in additional costs like utility setup or minor renovations at the new location.
Selecting the right moving services
Choosing the right moving service is a key aspect of your relocation journey. It's tempting to go for the cheapest option, but cost shouldn't be your only consideration. Evaluate what you're getting for the price. For example, some higher-priced services might offer packing, which could save you a lot of time and stress. Look for packing services Miami that offer comprehensive solutions, from disassembling furniture to packing sensitive equipment.
Another important factor is the reputation of the moving company. Spend some time checking online reviews or, even better, getting recommendations from other businesses that have moved recently. This will give you a good idea of the company's reliability and customer service. Last but not least, consider insurance. Accidents can happen, and you want to ensure you're covered in case of damage or loss of your items. A reputable moving company should offer different insurance options that cater to your specific needs.
Inventory management and downsizing
Managing your inventory well can save you both time and money during your move. Start by making a detailed list of all your business assets, from office furniture to computers and inventory stock. This will help you see clearly what you have and what condition it's in. Once your list is complete, decide what you'll take with you, what you'll sell, and what you can donate. If you have old printers or chairs that you've been meaning to replace, now's the time to let them go. You could sell them online or donate them to a local charity. This not only clears up space but also gives you a bit of extra cash or a tax write-off.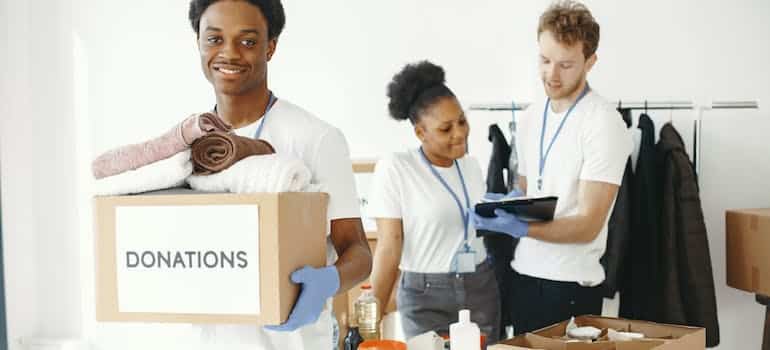 What about items you can't part with but don't immediately need? Consider storage solutions. For instance, if you have seasonal decorations or excess stock that won't fit in the new location, the best storage Miami unit could be an affordable way to keep these assets safe until you need them. By carefully managing your inventory and making smart downsizing decisions, you'll make the moving process a lot easier and more efficient.
Legal and regulatory compliance
When moving your business from Miami to Fort Lauderdale, staying on top of legal and regulatory compliance is crucial. One of the first steps is updating your business licenses to reflect your new Fort Lauderdale address. The cities have different local authorities, and you'll need to get in touch with the Fort Lauderdale Business Tax Division to update your information. Taxes are another area to pay close attention to. While both cities are in Florida and share state tax regulations, local taxes can differ. You may find that operating in Fort Lauderdale offers certain tax incentives or credits that weren't available in Miami. Consult your accountant to explore how this could benefit your business.
Lastly, consider your employees' rights and contracts. Fort Lauderdale has a somewhat lower cost of living compared to Miami, which could influence salary negotiations or relocation packages. Check existing employment contracts for any clauses that might be affected by the move, and be prepared to renegotiate terms if necessary.
Set up your new office space in Fort Lauderdale
Once you've successfully moved to Fort Lauderdale, the next step is settling in. Start with unpacking and setting up your office. Prioritize essential equipment and workstations to get your business operational as quickly as possible. For example, set up your computers and network first so your team can get back to work.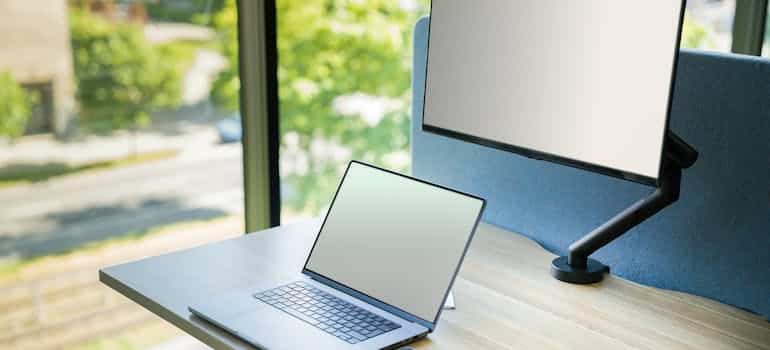 Next, update all your stakeholders. Let your employees know about the new protocols or any changes in their roles. Inform clients about your new location and reassure them that you'll continue to provide the same quality of service. Reach out to vendors to update your address and discuss any changes in logistics or delivery schedules. Lastly, take some time to assess the move. What aspects went smoothly? Maybe you found a great moving company that you'd use again. On the flip side, what could be improved for future reference? Perhaps starting the planning process earlier could have reduced stress levels.
Moving your Miami business to Fort Lauderdale might seem difficult, but it doesn't have to be
Moving your Miami business to Fort Lauderdale might seem like a big step, but with careful planning and attention to detail, it can be a rewarding decision. From comparing the business landscapes of both cities to selecting the right moving services and staying compliant with legal requirements, each phase is crucial. The key is to be thorough, keep all stakeholders informed, and make data-driven decisions. By doing so, you set the stage for a successful relocation and a prosperous new chapter for your business in Fort Lauderdale.